We are honestly surprised it took this long!
Pete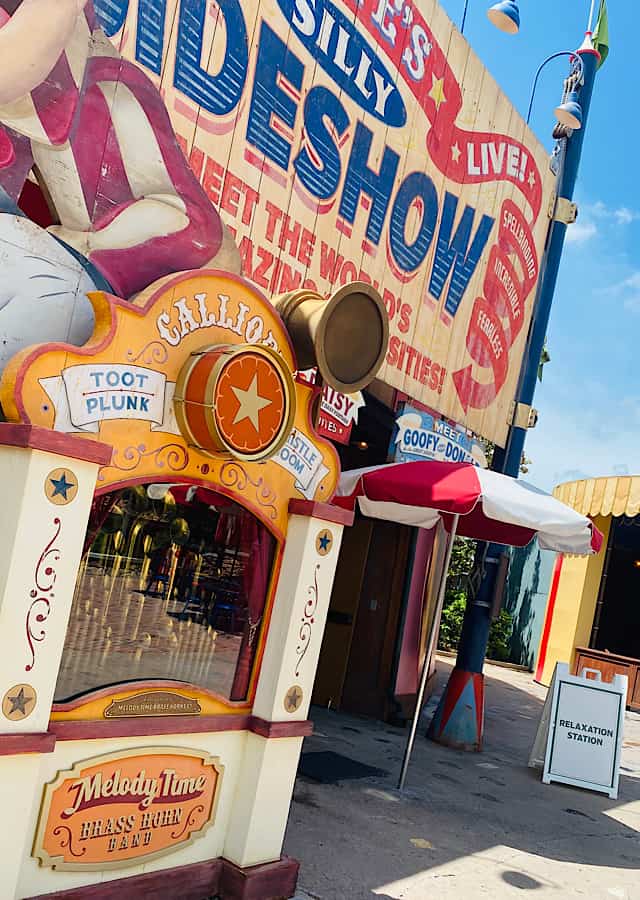 Created by Walt Disney and Ub Iwerks, Pete is the arch-nemesis of Mickey Mouse and pals. But, did you know Pete is actually older than Mickey?! Mickey was created in 1928, but Pete debuted in 1925 in "Alice Solves the Puzzle."
In addition, he is Disney's oldest villain! He was developed to be everything opposite of Mickey Mouse. Where Mickey Mouse is small and physically weak, Pete is large and strong.
Coming soon…for the first time ever!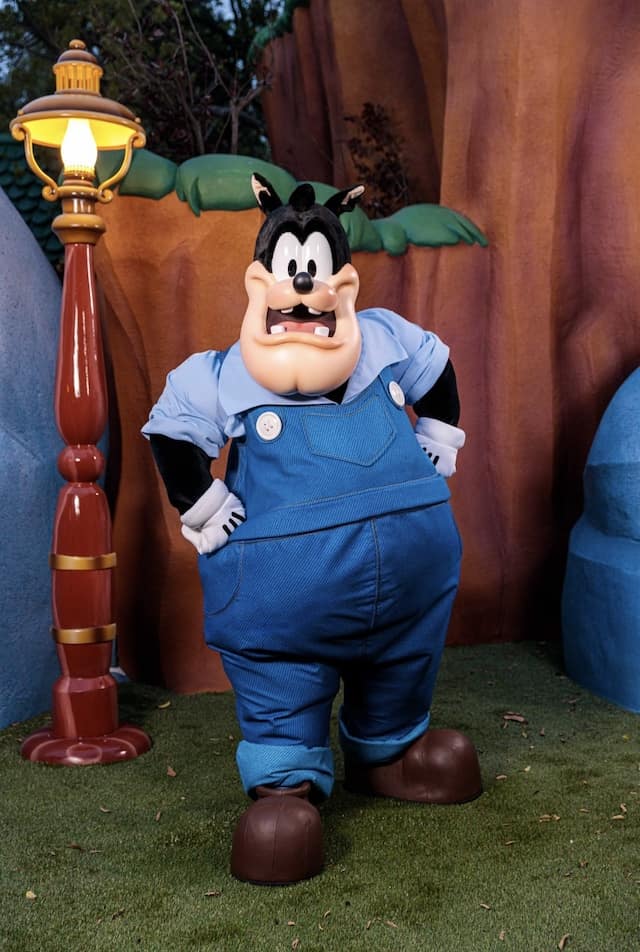 Mickey's Toontown at Disneyland officially reopens on March 19 after a year of renovations. When it reopens, Pete will greet guests for the first time in any Disney park!
Take a look at the photos Disney shared of this new meet and greet above. He is decked out in his light blue shirt and dark blue overalls. It appears his set is "outdoors" with the rocky structures and lamp post.
Pete will meet guests for the first time ever at Disneyland.
More about the new Toontown
Mickey's Toontown will feature new play experiences, as well as open, grassy play spaces for everyone to unplug. The land will have landscaping for both spontaneous family play and parental relaxation.
Even with a greener and more spacious Mickey's Toontown, the land will offer more play activities and attractions than ever before. From active play to tactile play, new experiences will let children play, slide, spin, splash, touch and listen!
Toontown is also home to Disneyland's version of Mickey and Minnie's Runaway Railway. Although it just debuted earlier this year with a virtual queue, the ride no longer utilizes it! Read more in Susan's post HERE.
What do you think of this new meet and greet? Are you excited to visit Toontown when it reopens? Let us know in the comments below and share this post with a friend.