Right now, Tiana's Bayou Adventure is just a big walled off construction zone. However, soon we will see our first sign of the new attraction!
Tiana's Bayou Adventure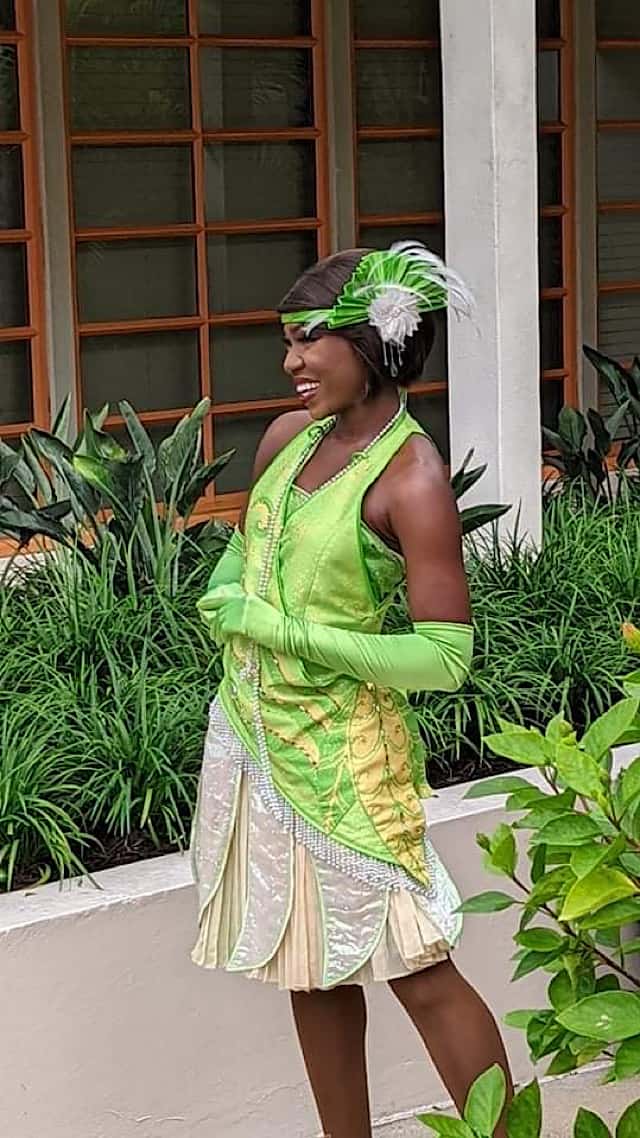 Back in June of 2020, Disney announced that a major reimagining of Splash Mountain would happen. This attraction, based on the controversial 1946 film Song Of the South, has been a fan favorite since it debuted in 1989.
The attraction will begin where the film leaves off; with the final kiss.  We'll join Princess Tiana and her trumpet playing alligator friend Louis "on a musical adventure."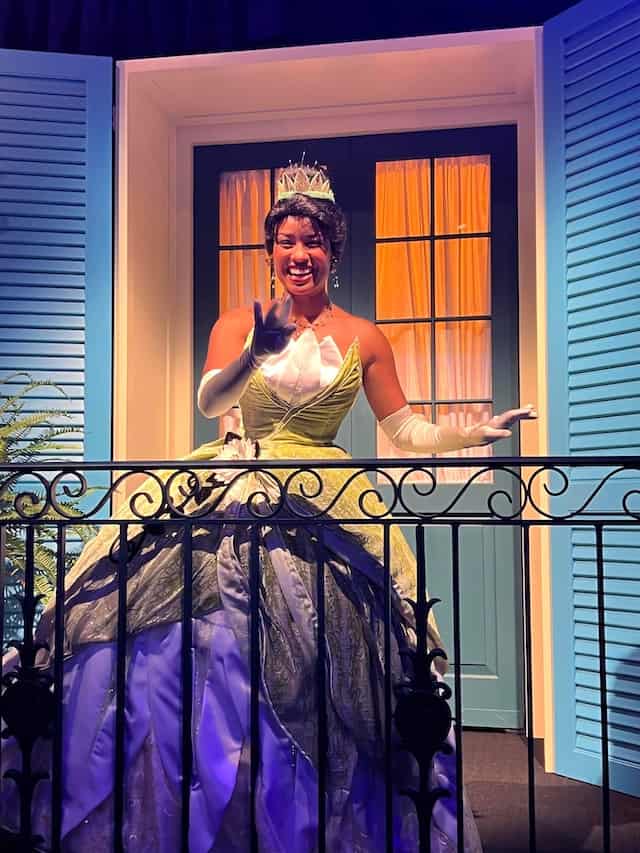 Disney shared so much about new Princess and the Frog attraction at the D23 Expo a few months ago. First, Tiana has her own restaurant and retail store in Disneyland.
Second, we learned of the storyline details for the attraction. You can read more about that in this post.
Water tower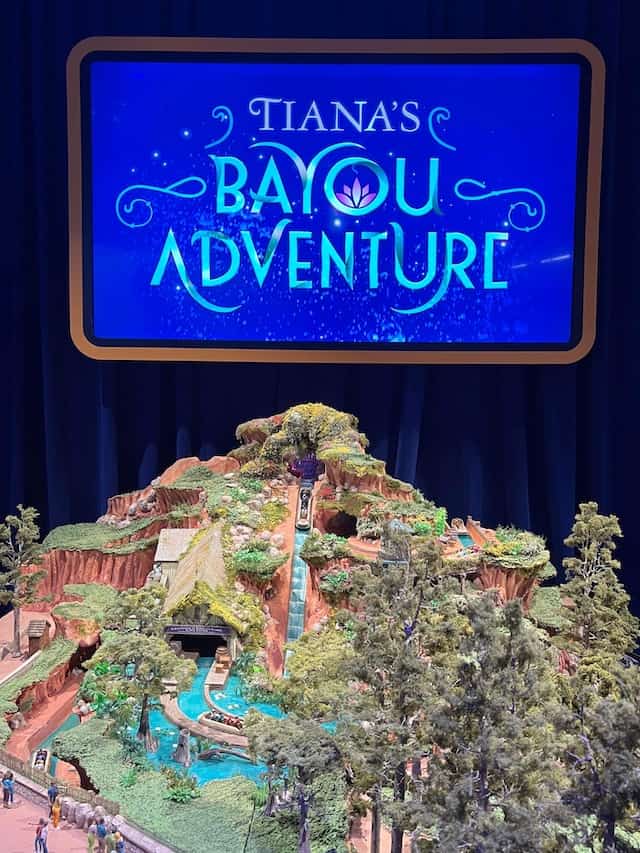 When concept art for the attraction dropped, we all quickly noticed the giant water tower! It reads "Tiana's Foods" and includes a big tiara on top. It appears if you are looking at the attraction head on, the tower will be to the right of the big drop.
Right now, work on the area is pretty basic. Construction walls cover the attraction, and we see crews of people out from time to time. With a deadline of 2024, Disney will need to work in a timely manner to completely overhaul the attraction.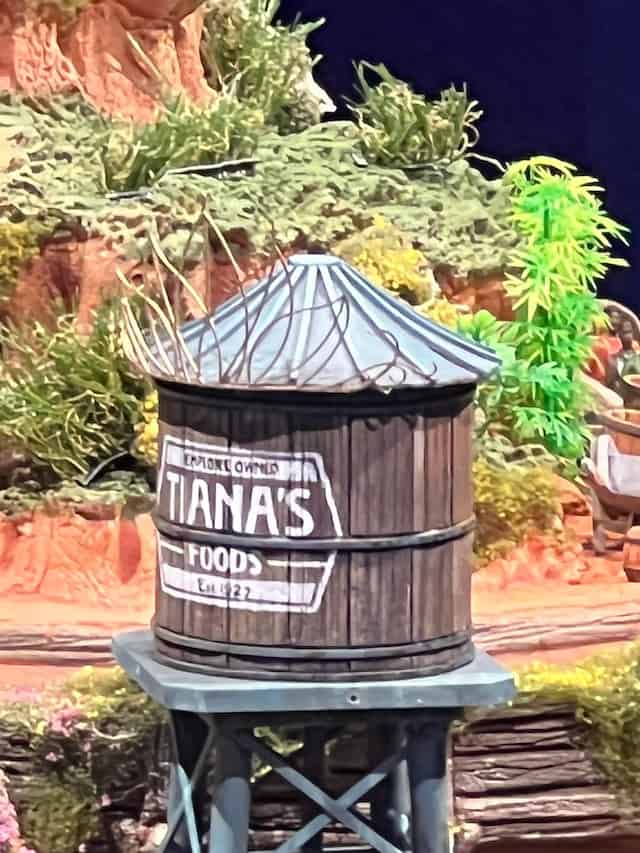 We have just learned that Disney will install this giant water tower later this summer. Based on the concept art, it appears a lot of the brown and green tones will remain the same from Splash Mountain. Of course all of the smaller details will need to be replaced, but for the most part it looks like the giant tower is the only "major" redesign for the outdoor portion of the attraction.
Tiana's Foods tower will be installed later this summer.
Be sure to keep an eye out for it during your trip! Share your excitement for this ride in the comments below and with a friend!