Are you looking for a great location to enjoy wonderful spring cuisine? You need to add this outdoor kitchen to your next trip to EPCOT.
Flower and Garden Festival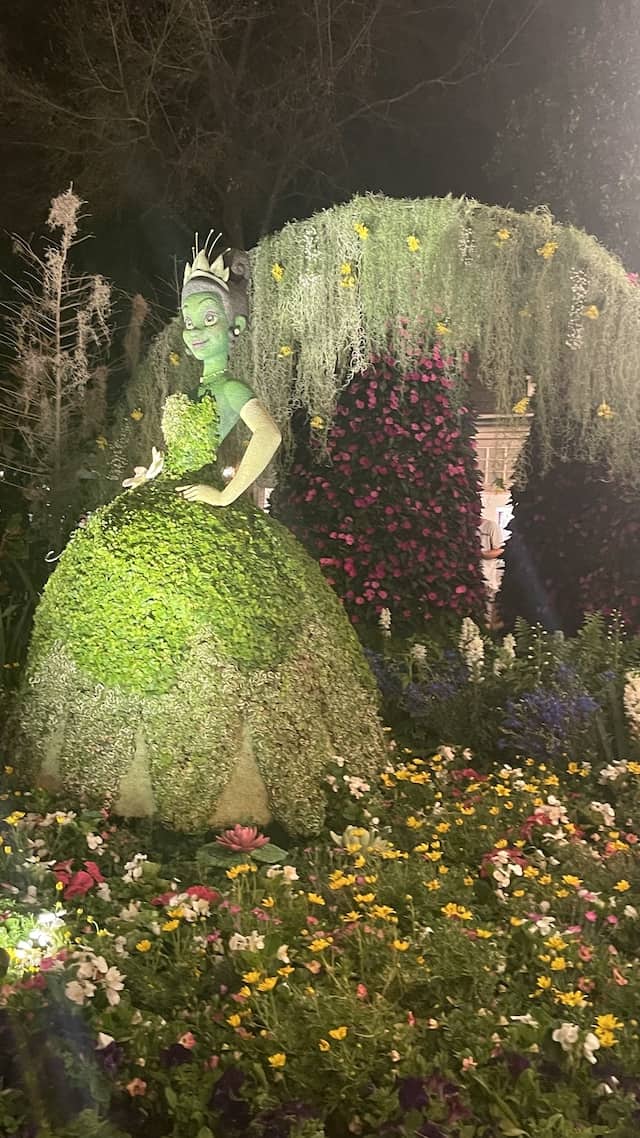 The EPCOT International Flower & Garden Festival started on March 1 and will continue through July 5, 2023. EPCOT is now transformed with flavors, flowers, and fun! There are great new topiaries along with favorite returning experiences as well.
This year, over 15 Outdoor Kitchens are abloom with the freshest flavors and ingredients that are sure to be bursting with flavor. You can check out a full listing of the 50 new food and drink options at this year's EPCOT International Flower and Garden Festival HERE.
Florida Fresh
Throughout the year there are many great festivals featured at EPCOT. Each festival features unique outdoor kitchens with dishes that celebrate the spirit of the festival while also celebrating the various cultures of the World Showcase.
Earlier, I (Donna) shared one of the BEST dishes at EPCOT featured at Brunchcot. Along with this wonderful dish, this next outdoor kitchen offered a few of the freshest and most delicious dishes.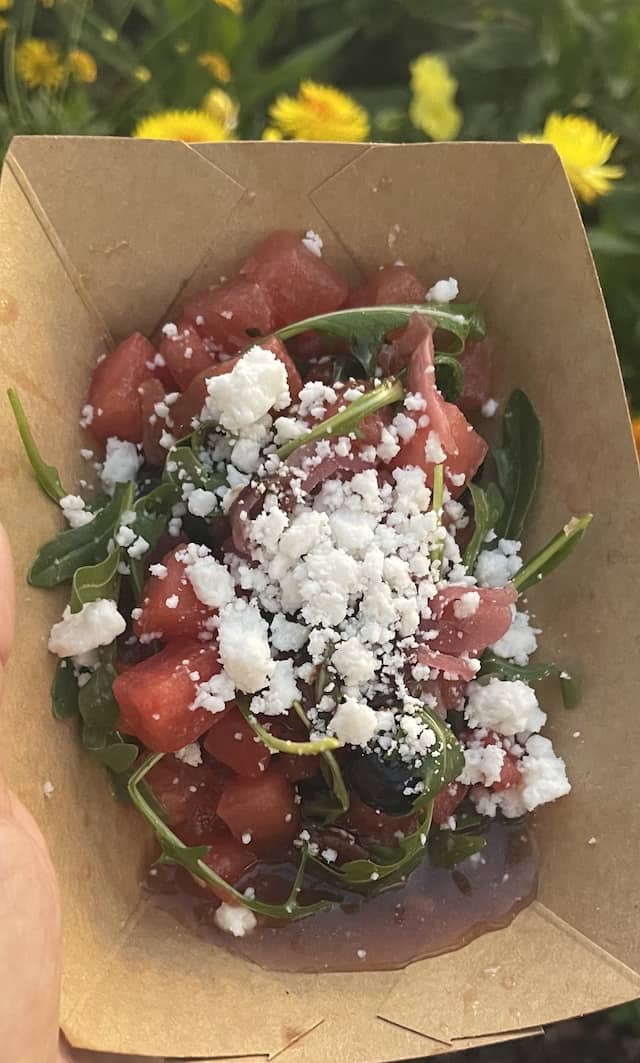 The Florida Fresh outdoor kitchen is located near Disney Traders. I started with the Watermelon Salad. This delicious dish features watermelon, blueberries, pickled red onions, balsamic, and feta.
Truthfully, I'm not the biggest fan of feta cheese, but the pairing of this mixture together was perfection.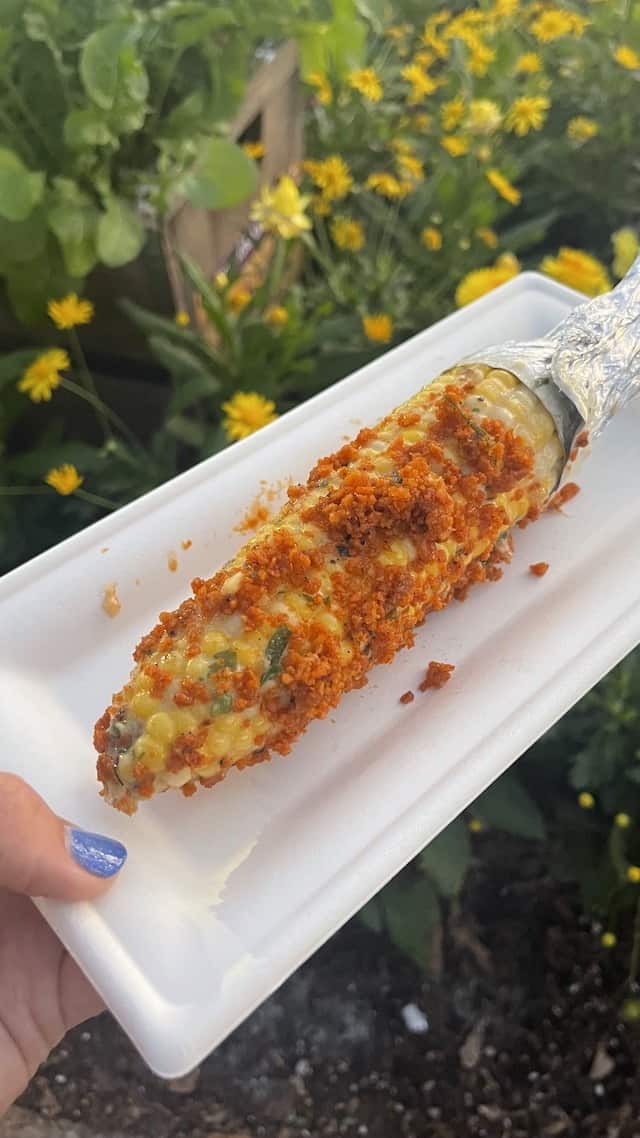 If there is a taste of spring this Watermelon Salad is it! Next, I tried the Grilled Street Corn on the Cob with savory garlic spread and spicy corn chips. Street Corn is one of my favorites so the bar was set pretty high. This corn is prepared fresh when ordered and the sweet garlic spread alongside spicy corn chips is the best.
Every item is made fresh to order with the most delicious ingredients.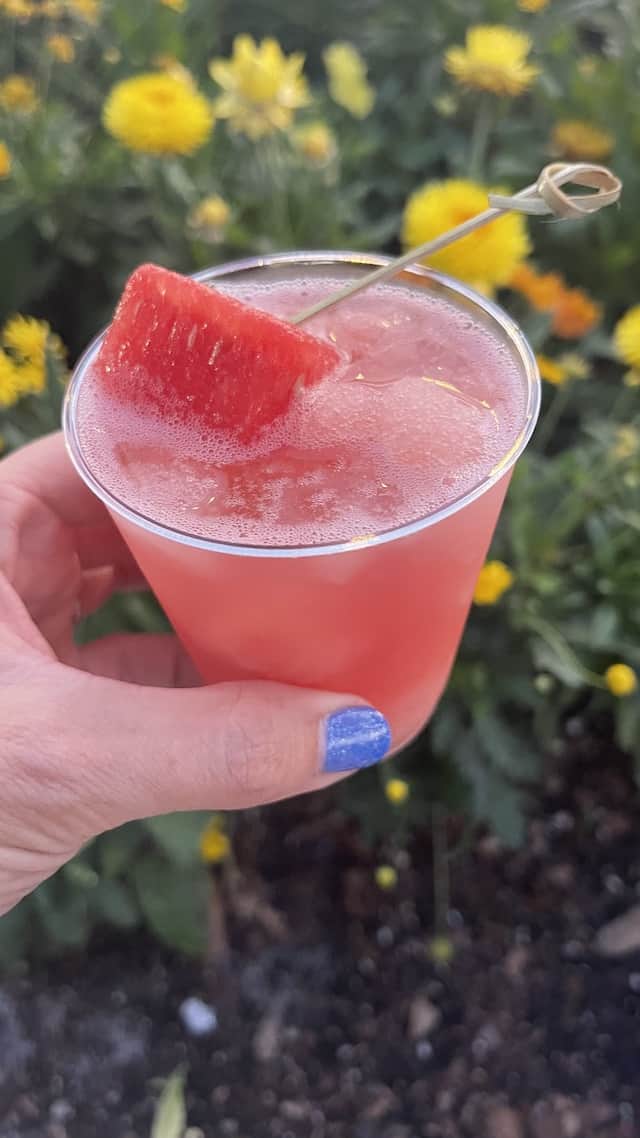 The perfect ending to this fresh meal is the Cucumber Watermelon Slushy. This drink is fresh, and delicious and does not taste like artificial syrup. Every item is made fresh to order with the most delicious ingredients. I will be stopping by Florida Fresh again during my next trip to EPCOT. Next time, I will try a few other menu items as well.
Have you tried Florida Fresh yet? Will you be adding this to your next trip to EPCOT? What is your favorite outdoor kitchen to visit? Share your thoughts with us in the comment section.