There are so many restaurants in Epcot's World Showcase it can be hard to decide which one to try! Le Cellier Steakhouse is located in the Canada Pavilion and offers some great choices. But, do we recommend it?
Canada Pavilion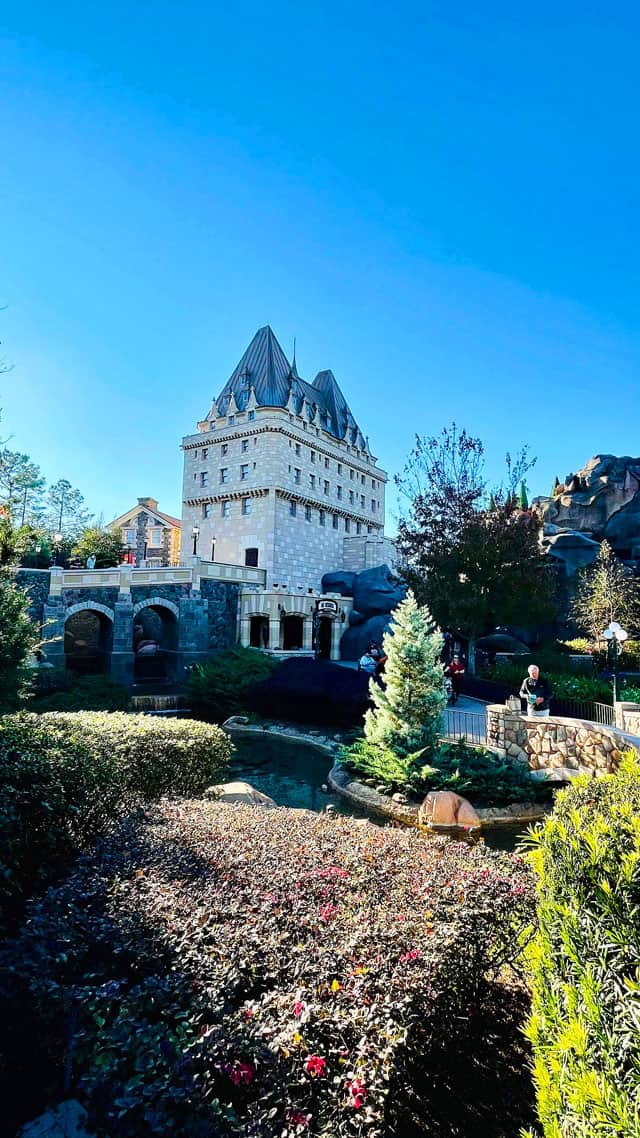 Do you start in Canada or end in Canada? While that is up for debate for most Disney fans, the fact remains that Canada is one of the World Showcase's most naturally beautiful pavilions.
The natural wonders of Canada are on display at this breathtaking pavilion. Be on the lookout for the Rocky Mountains, a 30-foot waterfall, and lavish gardens. The most prominent landmark you see is Hotel du Canada, patterned after the French Gothic design of the Chateau Laurier in Ottawa. There is a small shop with a giant totem pole guarding it representing the more rugged side of Canada.
To check out the real life inspirations of the World Showcase Pavilions, read our article HERE. Susan also has a wonderful guide to the Canada Pavilion where you can read all about the shopping, entertainment, and dining options. Read this post for all things Canada!
Le Cellier Steakhouse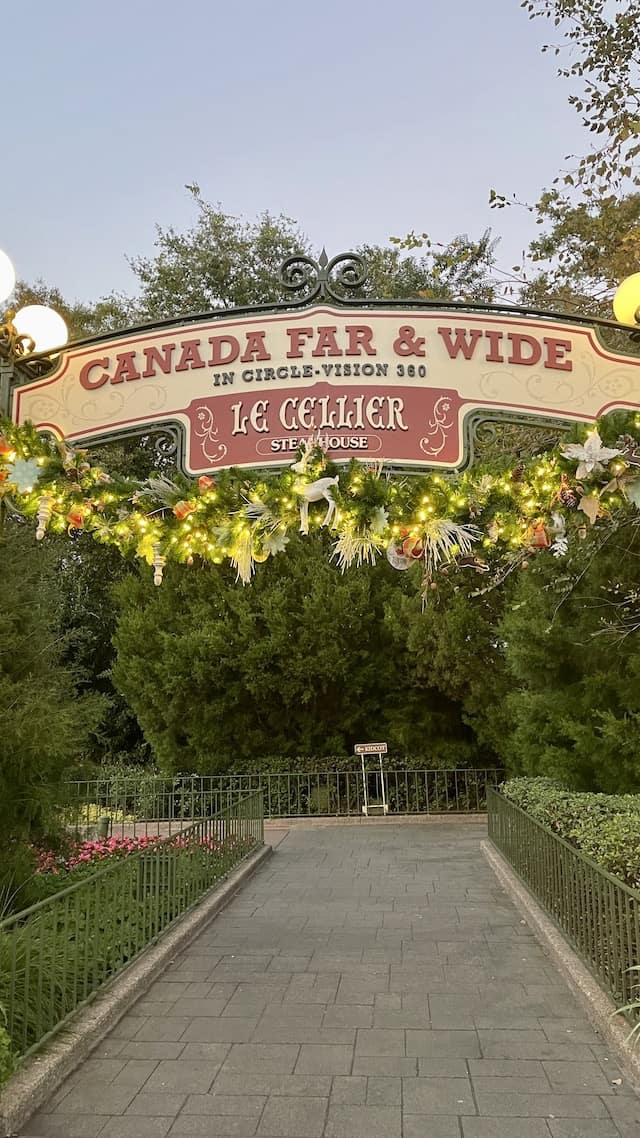 Canada does not offer many dining choices. Other than the festival offerings, Canada only has a popcorn stand and Le Cellier Steakhouse.
Walk over the bridge in the gardens to locate this quaint dining location. Le Cellier Steakhouse's exterior theming resembles a wine cellar of a château-style hotel. Theming in this small signature restaurant uses dark wood and dimly lit lights. It has a cozy, upscale feel.
Lunch and dinner are served here, and the good news is that this is not a prix-fixe meal. That means you can order what you want and pay for what you eat. It is still pretty pricey with most adult entrees in the $40-$60 range.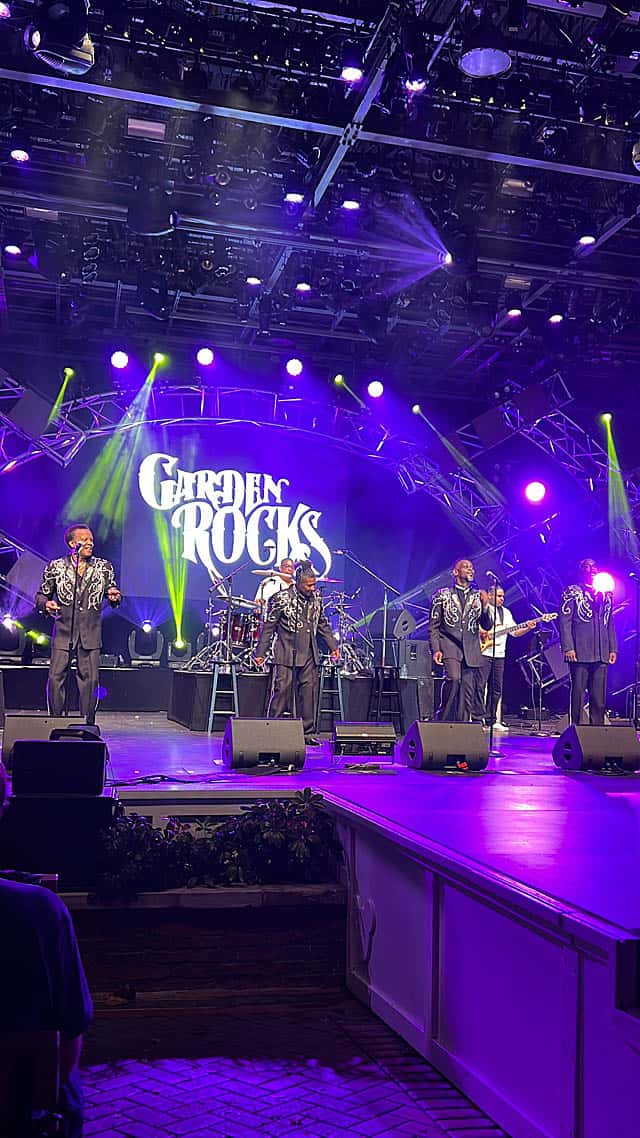 The restaurant also participate in the Epcot festival dining packages. These grant you priority seating at the American Gardens Theater for Disney on Broadway, Garden Rocks, Eat to the Beat, or the Candlelight Processional. I paid $100/person for the Candlelight Processional package. You can read if these packages are worth it or not in this post.
Each section of the restaurant is named after a Canadian province. I sat in the Quebec section which I thought was a neat detail to immerse Guests into the Canadian experience. Le Cellier Steakhouse is famous for many of its dishes, so let's dig in!
Starters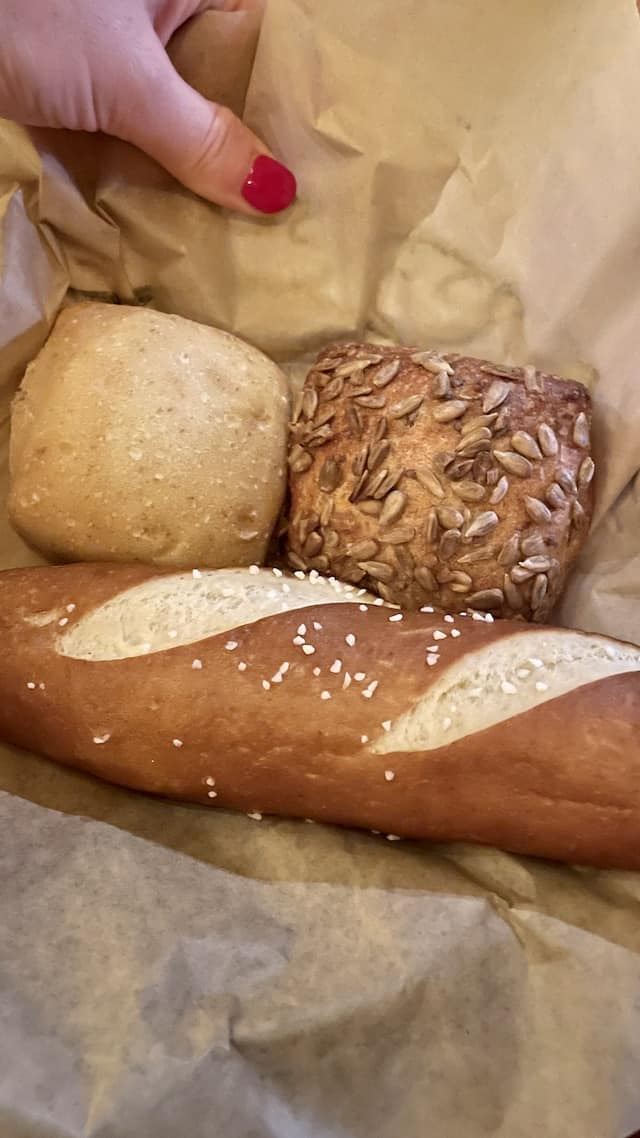 Your meal will start off with free bread service, with each piece meant to reflect various areas of Canada. It includes pretzel roll bread (yes, the pretzel roll bread you find at the Food and Wine booth!) ciabatta bread, and a sunflower seed roll. It comes with a side of butter. We love free bread whenever it's offered, and there were no complaints from the table. Our favorite, of course, was the pretzel roll.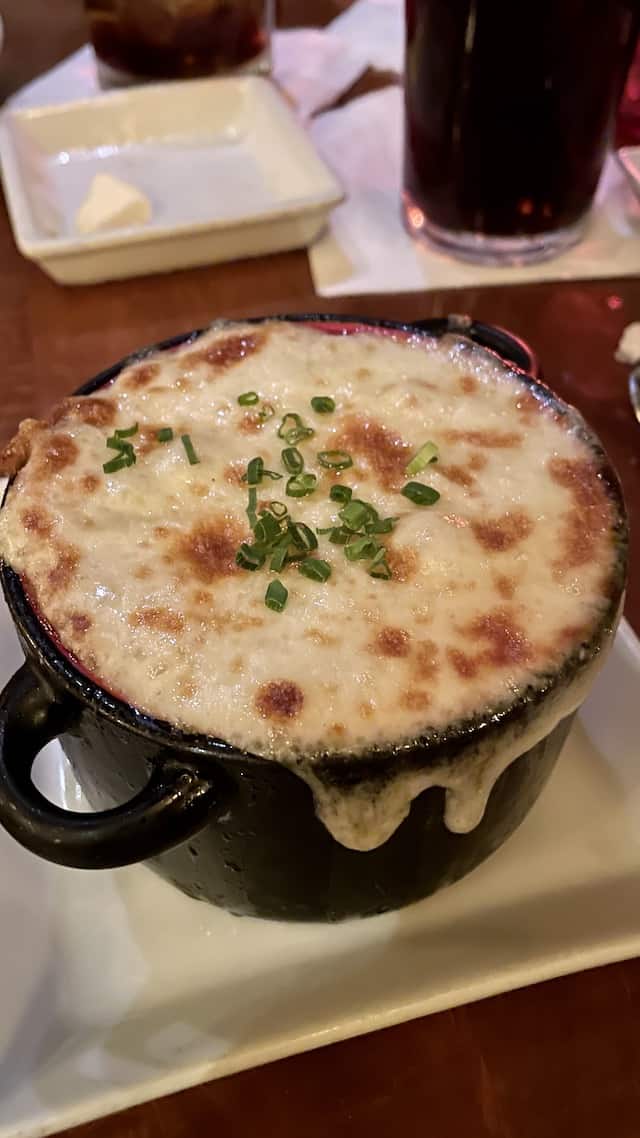 For appetizers, we enjoyed the famous Canadian Cheddar Cheese soup. This may have been my first time dining at Le Cellier, but I have had cheddar soup many times before! It is the soup served with the pretzel roll during the Food and Wine festival. It tasted exactly as I expected, and we appreciated the larger portion.
Second, we tried a classic French Onion soup. This soup was delicious, and I liked it better than other French Onion soup I've had on property (namely, Be our Guest in the Magic Kingdom). This soup was so cheesy, as expected, but I was already wishing I had slowed down a bit because I still had two more courses to go!
Entrees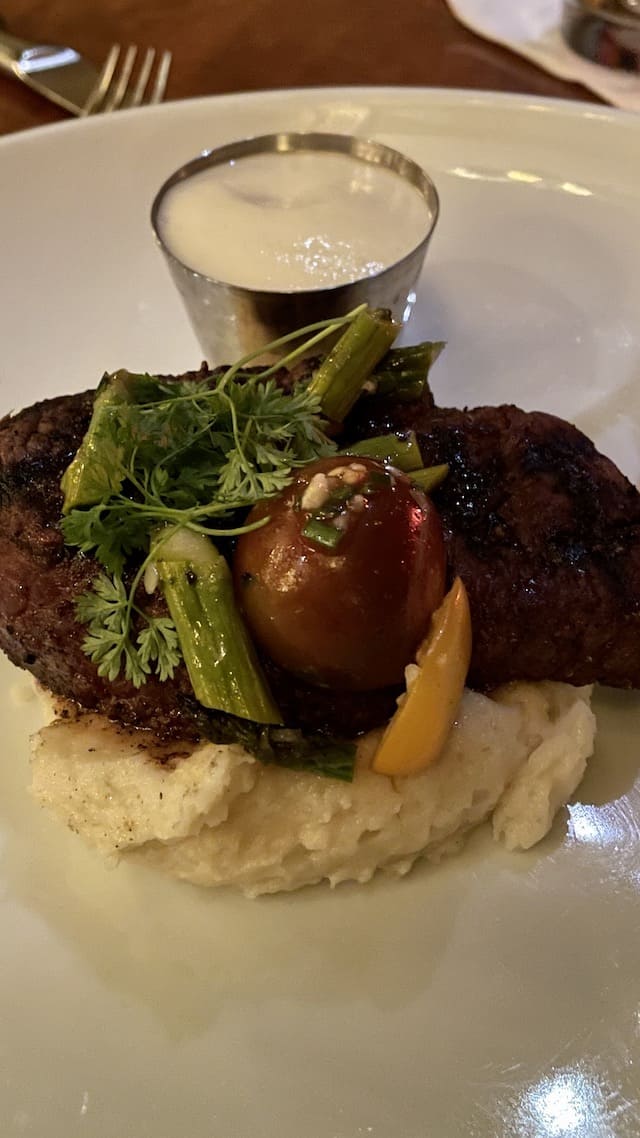 For entrees, we decided to be a little complicated. I always get the smaller version of the filet mignon from the Food and Wine Festival anytime I go during that time. People rave about Le Cellier's steaks, but I wanted to see what the steak tasted like alone. Is the steak really good, or is it the accompaniments that make it great?
So, I ordered the filet with the truffle butter sauce on the side. This was disappointing. The steak was not great by itself. You definitely need the sauce with it because it is not seasoned very well on its own. However, getting the sauce on the side is not ideal either because it doesn't soak into the meat.
I ordered this with the potatoes and thought they were pretty standard. I appreciate no-fuss dishes though, so this is a great option for less adventurous eaters.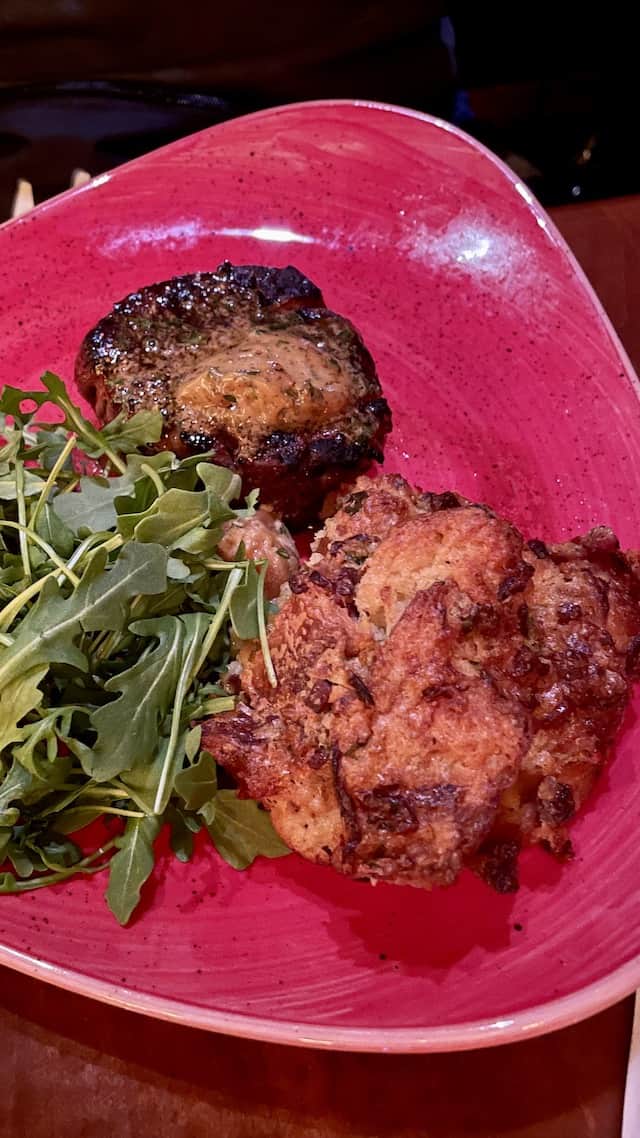 My table also ordered the filet but asked for the peppercorn butter from the New York Strip steak entree. We both agreed the peppercorn butter was better than the truffle butter. The cheddar pretzel bread pudding that accompanies the New York Strip was not flavorful enough for us to enjoy.
Desserts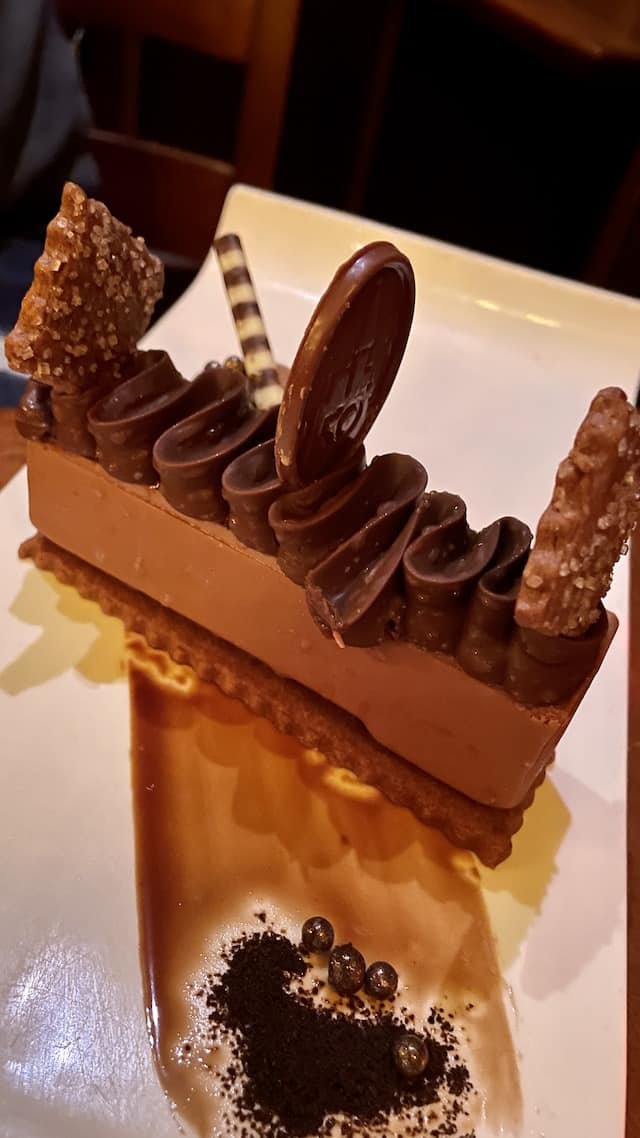 For dessert we ordered the Chocolate Caramel Bar and the Maple Leaf Cheesecake (which disappears and reappears from time to time). Both were beautifully presented desserts, but the Chocolate Caramel dish was the better of the two. It comes with Dark Chocolate Mousse, Caramel Cookie Pieces, Milk Chocolate Shell and Chocolate Shortbread Cookie.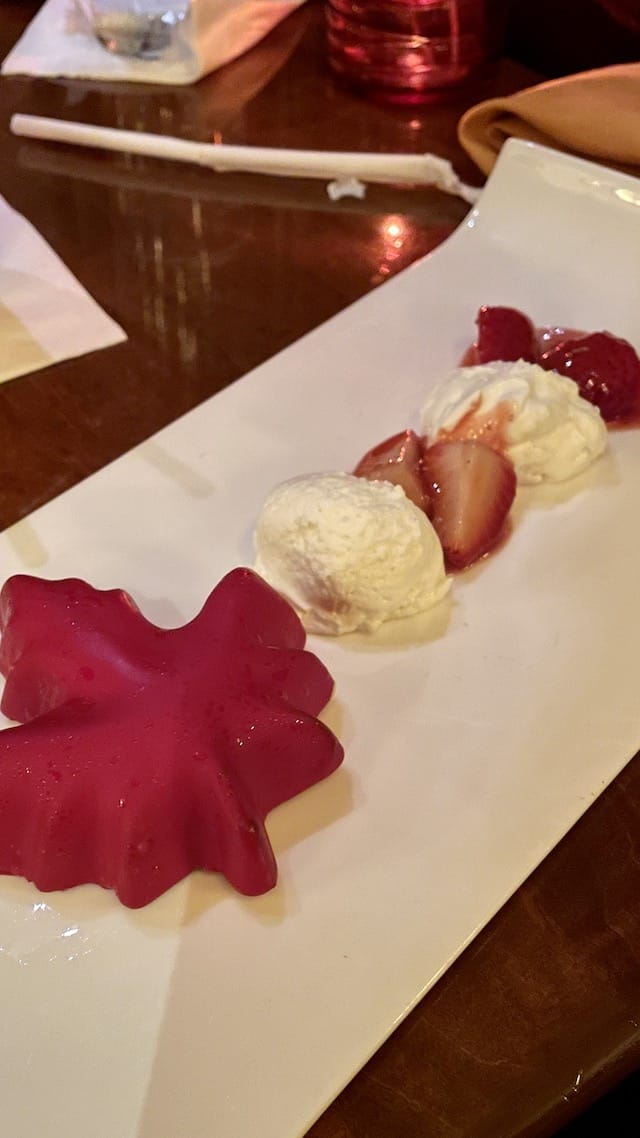 I really enjoyed the presentation of the second dessert. It was a beautiful homage to Canada's flag, but it fell a little flat to me when you consider there was chocolate on the table. Nevertheless, I am glad we were able to sample both!
Final Thoughts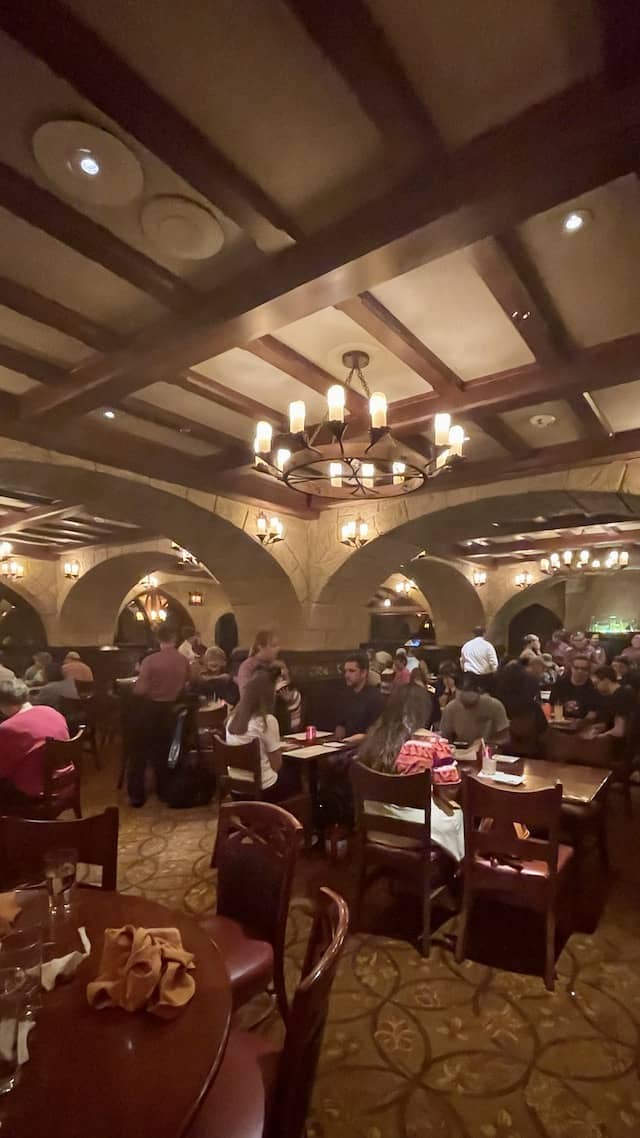 Overall, our experience at Le Cellier Steakhouse was a pleasant one. We had great service, and I enjoyed the atmosphere of the restaurant. It is small, intimate, and cozy.
The question remains though: would I eat here again? When you consider the fact that Epcot offers a smaller version of some of Le Cellier's most popular dishes for roughly 5 months out of the year, the answer is no. I would not return to Le Cellier because I can get the steak, soup, and pretzel roll at the Food and Wine Festival from July to November each year.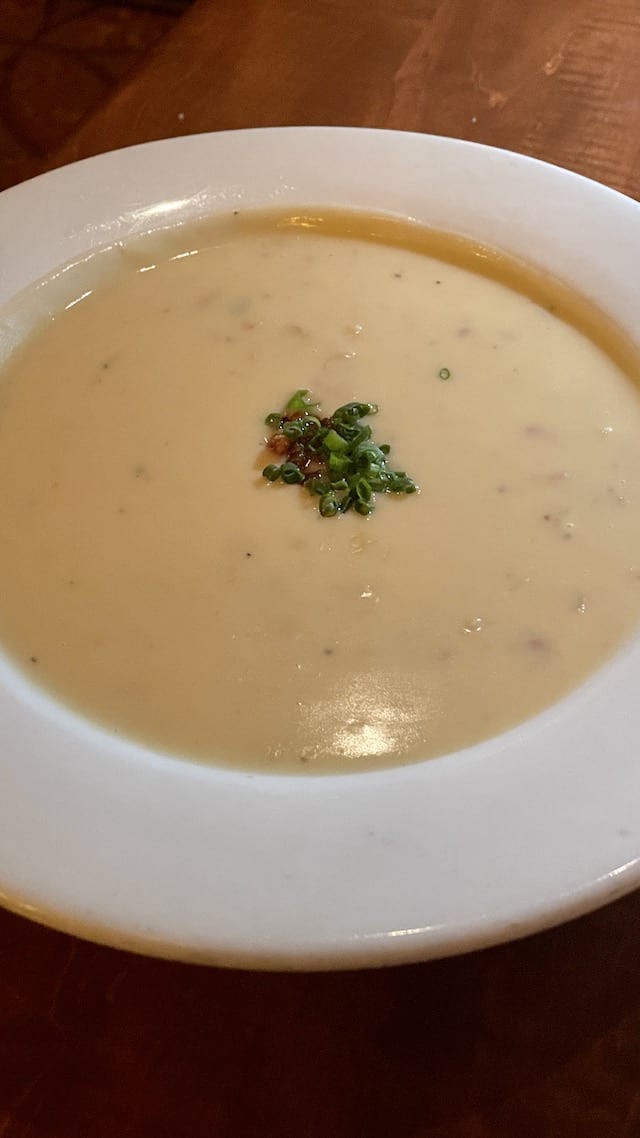 I also find myself wanting to snack in each country when I visit Epcot, and even though I love to try new restaurants I still prefer to grab a little something here and there from each pavilion.
What about you? Do you love dining at table service restaurants or do you prefer to eat around the world? What are your thoughts on Le Cellier Steakhouse? Let us know in the comments below and share this post with a friend who may want to try it.