Are you excited to be celebrating 100 years of wonder with Disney? Check out this amazing confectionary creation that has been created to celebrate this special occasion.
100 Years of Wonder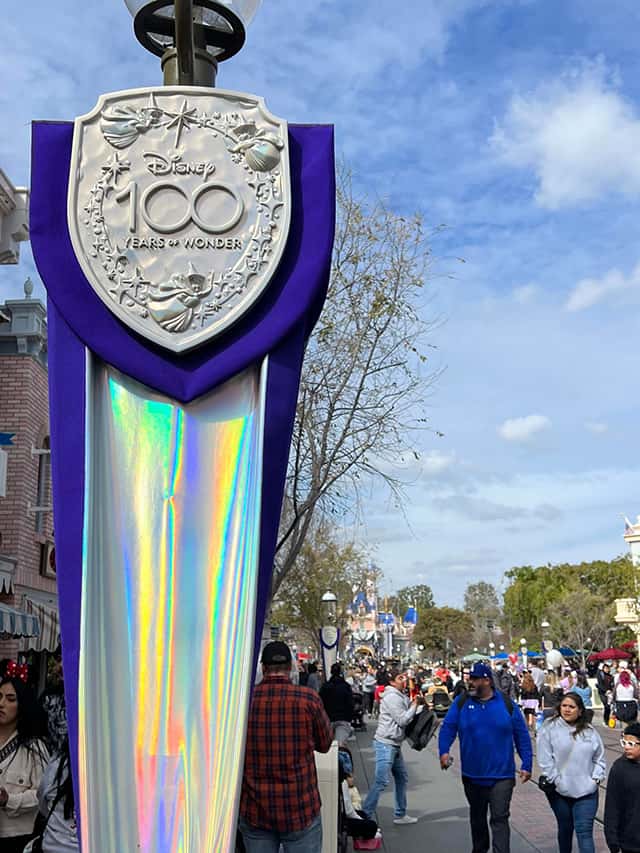 From humble beginnings as a cartoon studio in the 1920s to its name in the entertainment industry today, The Walt Disney Company proudly continues its legacy of creating world-class stories and experiences for every member of the family.
Disney 100 Years of Wonder will be the largest cross-company global celebration in the 100-year history of The Walt Disney Company. Disney Parks around the world will celebrate the 100th anniversary, with the heart of the celebration at Disneyland Resort.
All of the Celebration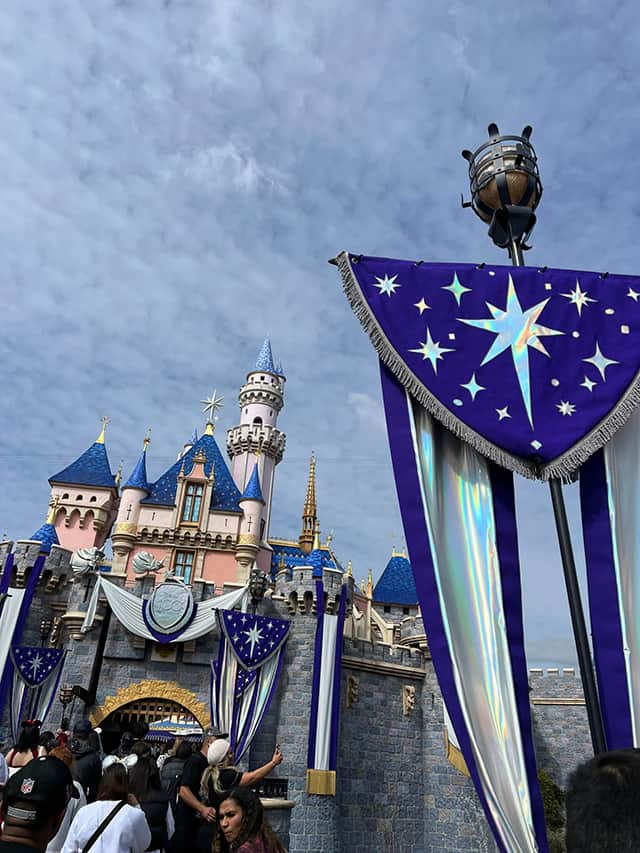 Disney is going all out with celebrating this special anniversary. Disneyland has been decorated beautifully with 100th year anniversary banners and decorations. We are also seeing plenty of merchandise to commemorate the occasion.
Yesterday, we shared that Disney has released a brand new popcorn bucket. This special anniversary bucket is available now and will be available to buy all throughout the celebration.
New Confectionary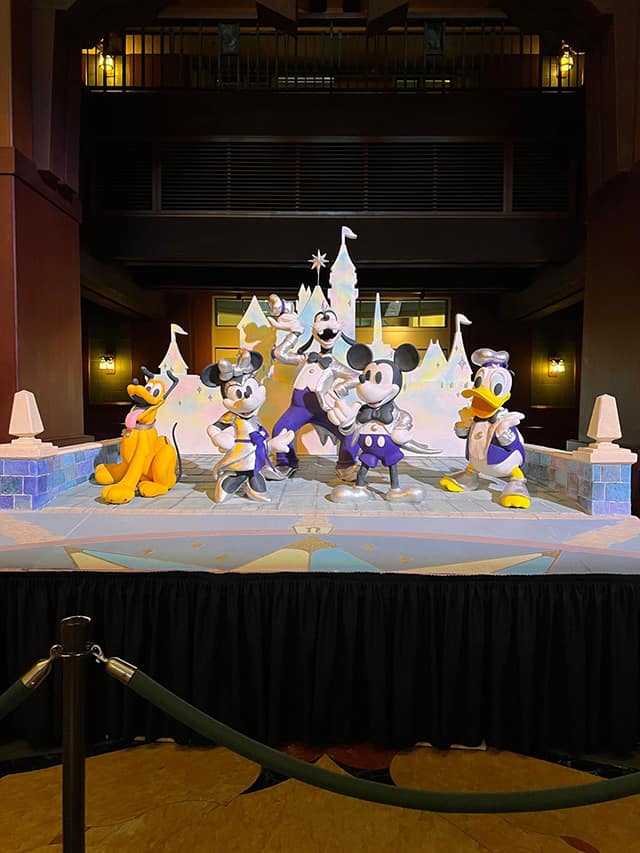 A brand new confectionary delight has been spotted at the Grand Californian Hotel & Spa! The confectionary was created to mark 100 Years of Disney. This castle stands at 5 feet tall and is 8 feet wide. Wow!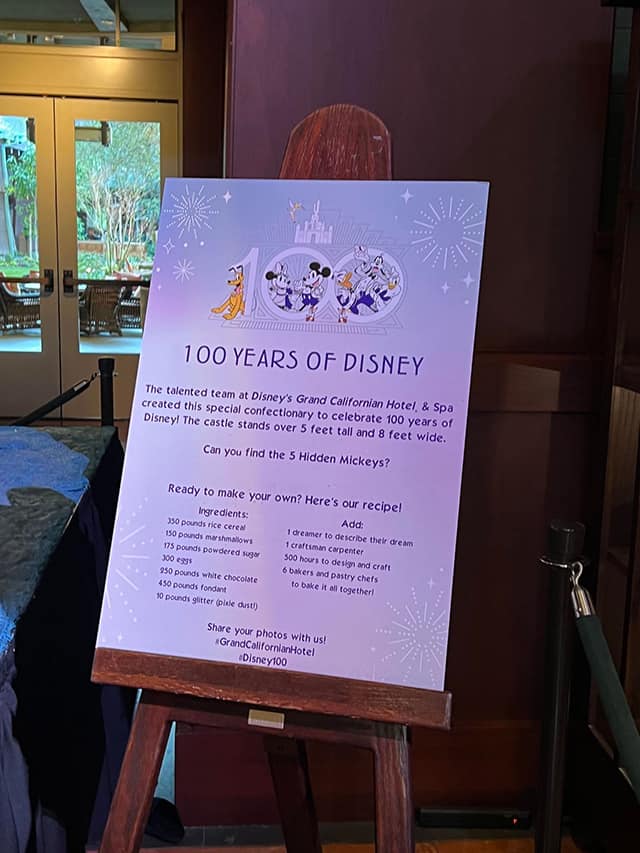 Just take a look at the number of ingredients it took to make this special confectionary:
350 pounds rice cereal
150 pounds of marshmallows
175 pounds of powdered sugar
300 eggs
250 pounds of white chocolate
450 pounds of fondant
10 pounds of glitter (pixie dust)
A new confectionary is on display at Disney's Grand Californian to mark 100 Years of Disney
The entire confectionary took a total of 500 hours to design and craft. That's pretty spectacular!
What do you think about this confectionary that was created for 100 Years of Disney? Do you have plans to visit soon? Will you be stopping to see this at the Grand Californian? Let us know in the comments below or share this post with a friend!