You can spread the love Disney-style this Valentine's day for FREE with Stitch, Disney couples, and even villains. See how to get your free cards and wallpapers to celebrate the occasion.
Disney Freebies for the Holidays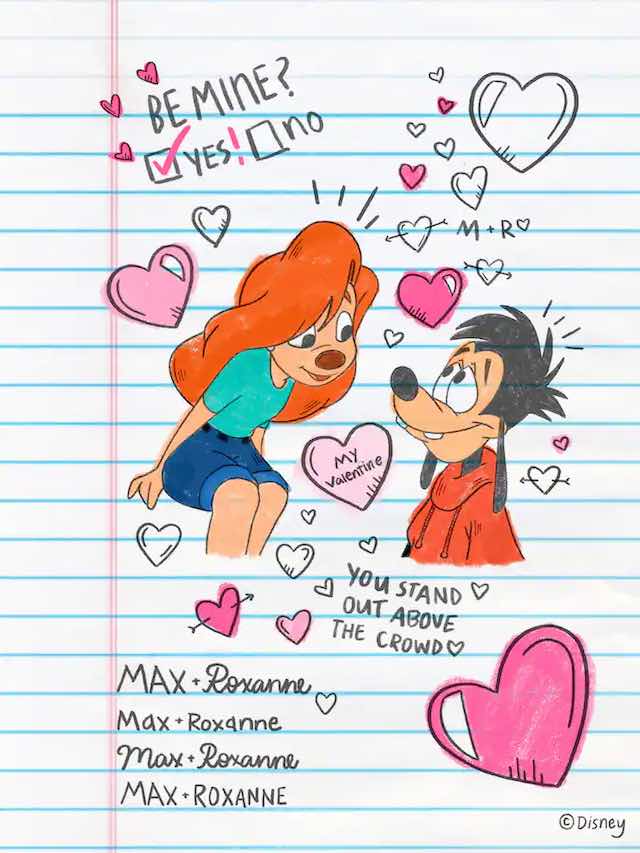 In a reality filled with upcharges and price increases, it sure is fun seeing a freebie now and then, no matter how small. Right now, you can get free printable Valentine's cards and digital wallpapers from Disney.
Not only that, but you can also enjoy "Villaintine's Day" freebies. On February 13, the day before Valentine's Day, Disney has decided to celebrate Villaintine's Day and give the villains some love, too!
Right now you can get FREE printable Valentine's and Villaintine's cards and digital wallpapers.
Wallpapers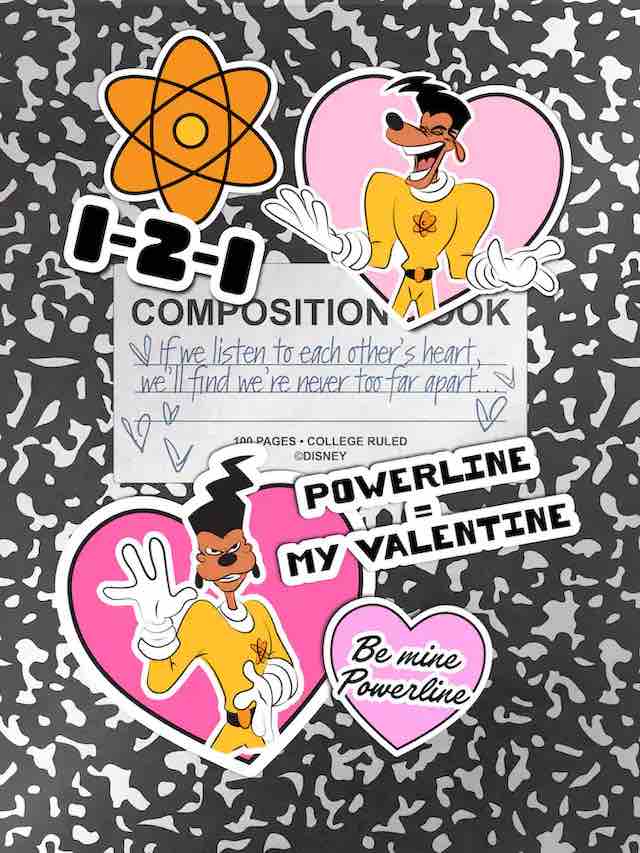 There are so many fun options this year for festive wallpapers. For Valentine's day, you can grab one of three famous Disney couples to decorate your device or computer.
Max and Roxanne Valentine's Day designs are available as well as Hercules and Meg. If you are a fan of Experiment 626, you can enjoy Stitch and Angel, too.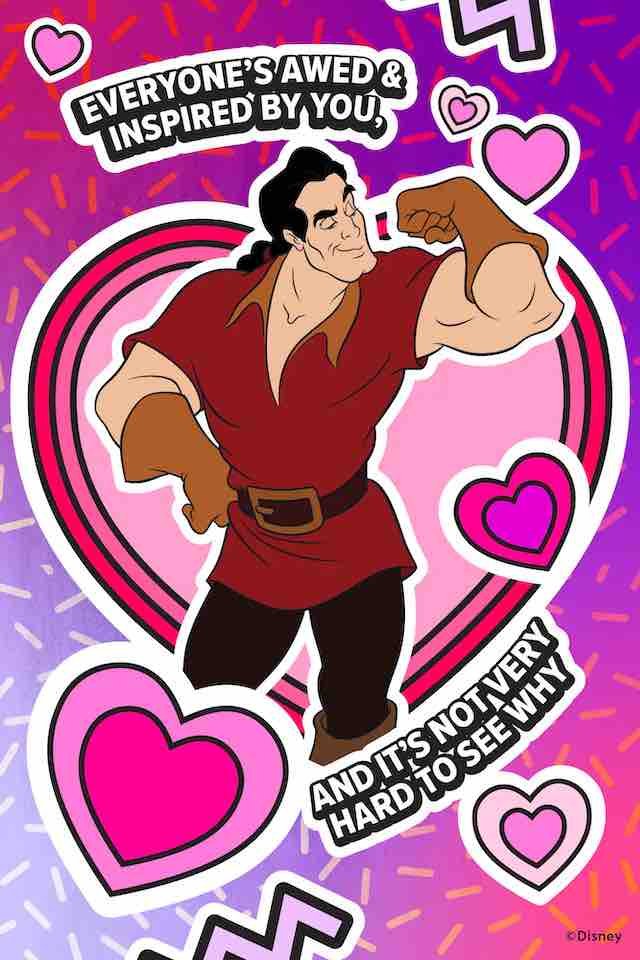 If you'd rather display your villainous side, Disney has you covered. There is an "Everyone's awed and inspired by you" Gaston background if you want to embrace your inner brawn.
If you prefer a little Under-the-Sea action, there is fun for you as well. You can enjoy a "Don't Underestimate the Importance of Body Language" Ursula background.
Cards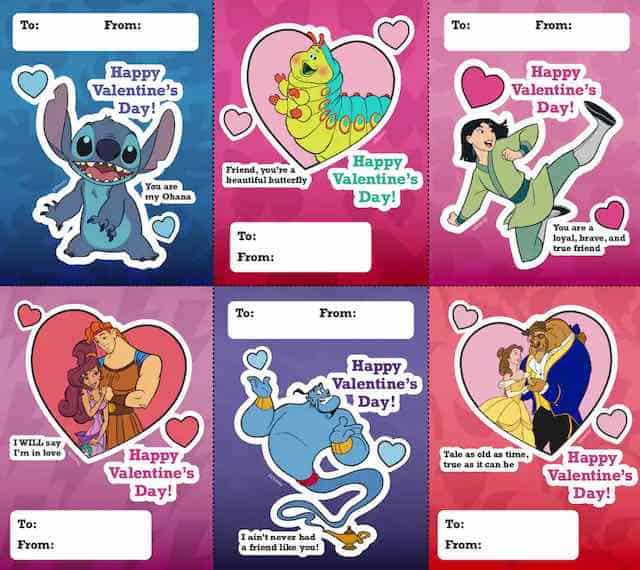 Next, Disney is offering up a collection of free printable Valentine's Day Cards. They are just like the ones you find in boxes at the store, but they are conveniently ready to download and print from your home.
The traditional Valentines feature lovable Disney characters. They include Stitch, Mulan, Heimlich, Genie, Hercules and Meg, and Belle and Beast.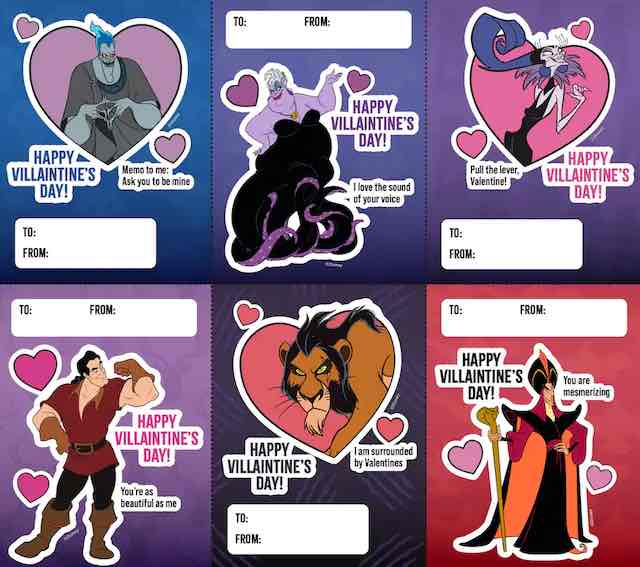 Of course, there are Villaintine's Day cards as well. You can print Scar, Hades, Jafar, Ursula, Gaston, and Yzma. These are a must-have for everyone who loves a good "pull the lever" reference.
Where to get Them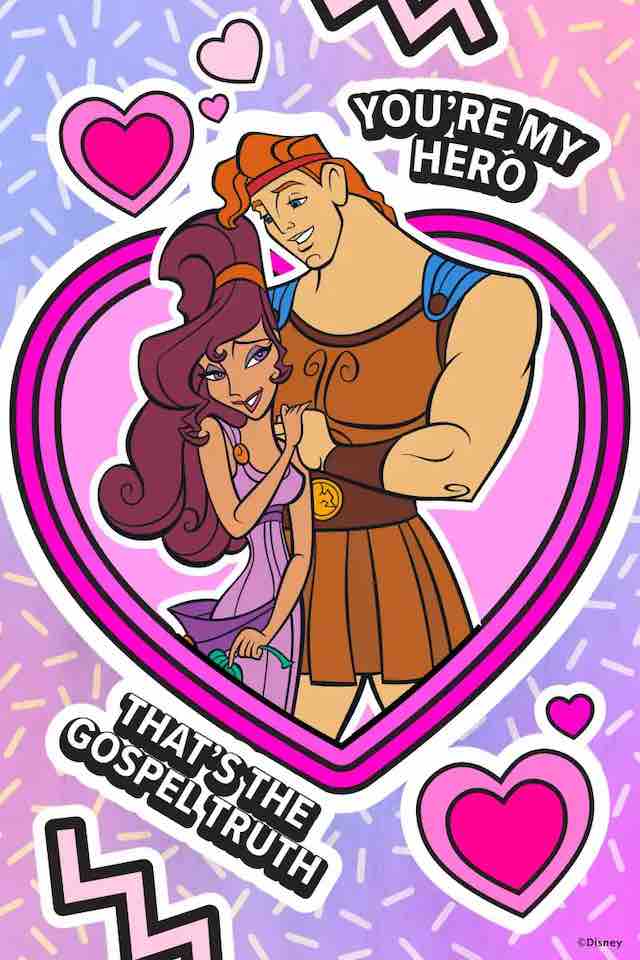 Getting these freebies is easy! Simply navigate to the Disney Parks Blog Wallpaper link right here. You will find sizes appropriate for your Andriod, iPhone, Smartwatch, or Desktop.
If you want the Villain's cards, head right here. If you would prefer Valentine's cards, you can access them right here.
Be sure to share this post with your friends and family who may want these fun freebies too! Did you grab these freebies for your device? Let us know in the comments below.