Do you love seeing all the Disney baby animals? If so, take a look at the newest baby to debut for Disney guests here.
Beni's Birth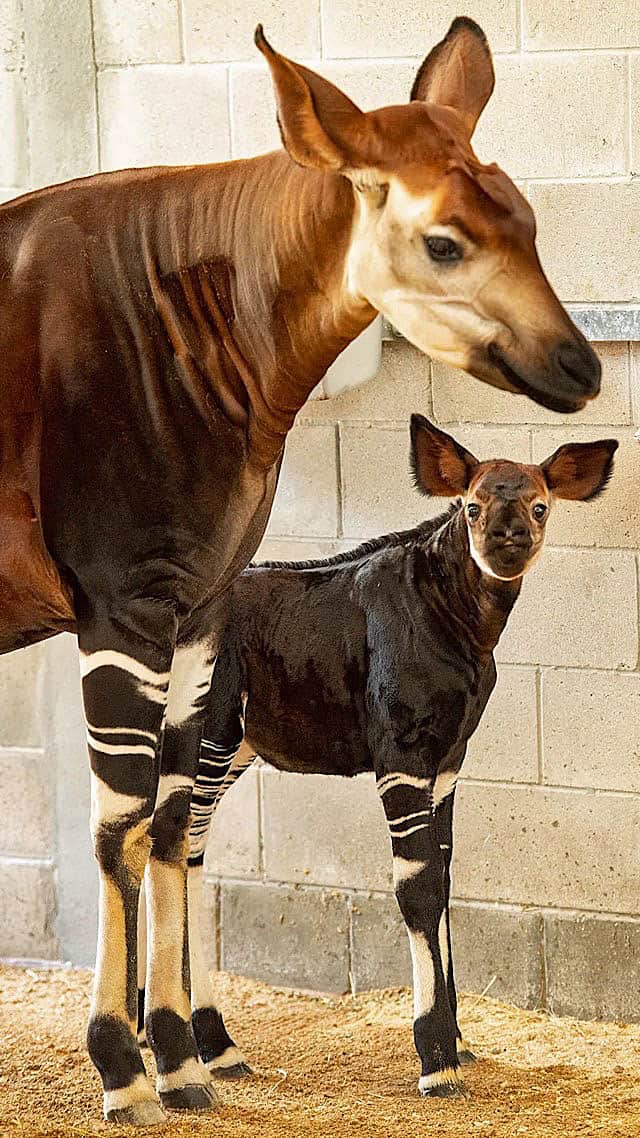 In October, we announced Beni's birth HERE. After his birth, guests watched with delight as Beni cautiously but curiously explored the new sights and smells of the savanna with his mom Olivia closely nudging him on from behind. Since then, Beni has grown to a height of four feet tall and weighs around 230 pounds. And while he still stays pretty close to mom, he is slowly becoming more independent and his endearing personality is starting to show as he matures.
First time on Savanna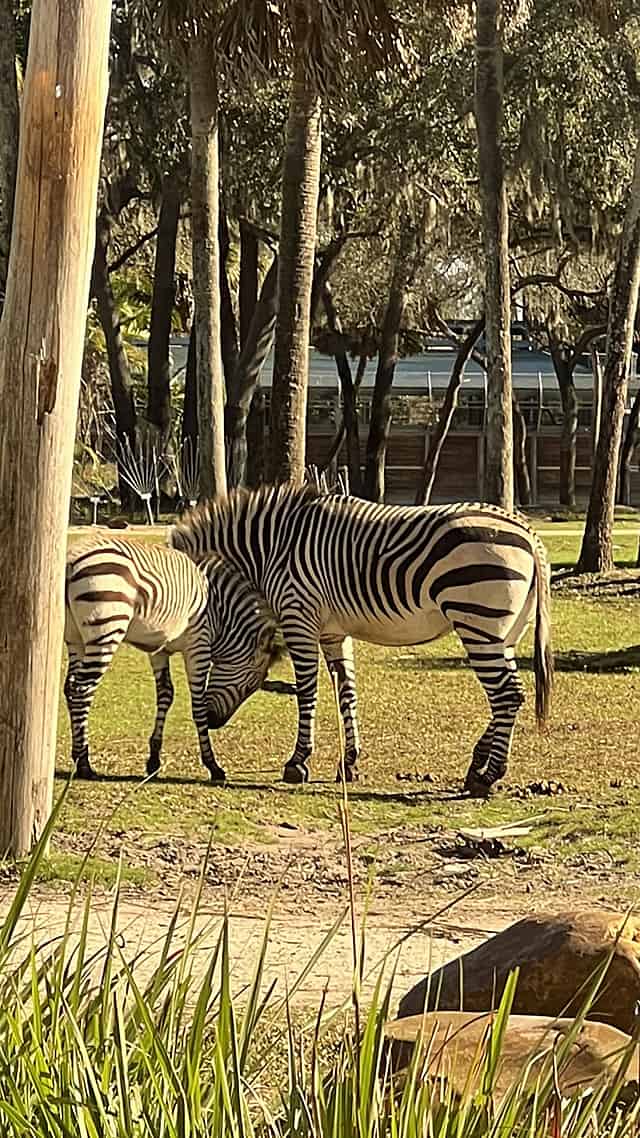 Disney creates so much magic and one of the most magical sights is witnessing an animal step onto the savanna for the first time. It inspires guests to connect and care about animals they otherwise may never see, and it's a major accomplishment for Beni's care team who have worked for months to prepare him for this exciting moment.
Okapis are endangered in their home country of the Democratic Republic of the Congo, and they are very good at camouflaging themselves into the rainforest, so getting to see them roam the savanna here at Walt Disney World Resort is incredibly special.
What is an Okapi?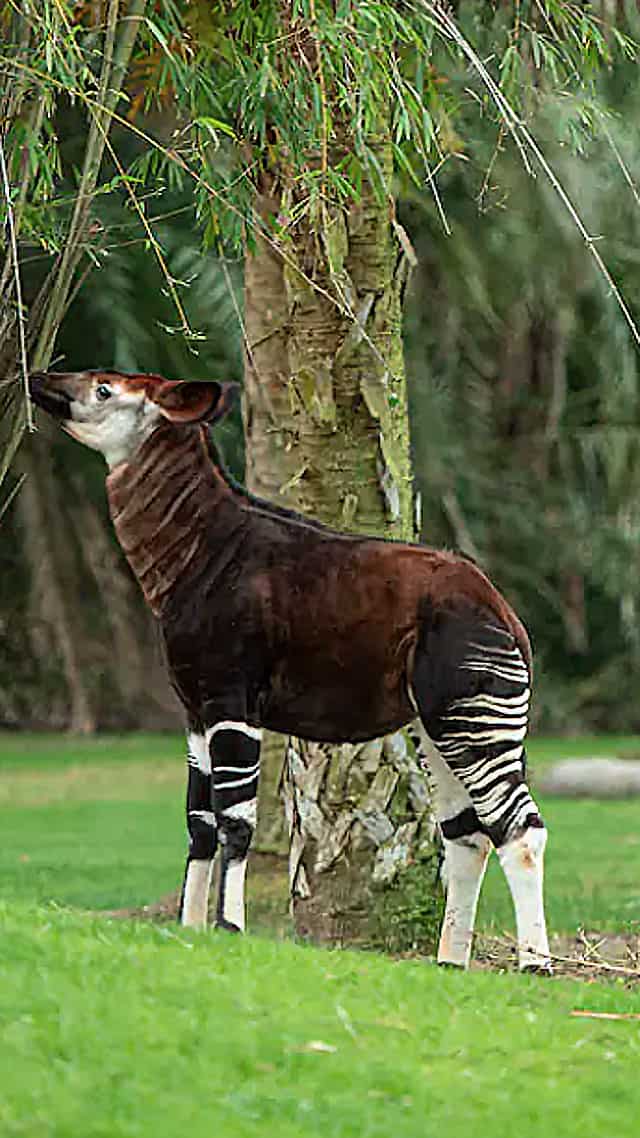 You may not have heard of an Okapi, but if you take a ride on Kilimanjaro Safari in Disney's Animal Kingdom, you will learn that this creature is so good at camouflaging itself among the trees that it is often called "The Ghost of the Forest."
They tend to be solitary animals, unlike many of Africa's animals that prefer to travel in herds. Looking at the Okapi, you might think it's related to the zebra. However, they are actually related to giraffes, and are giraffe's only modern-day relatives.
Disney Conservation Programs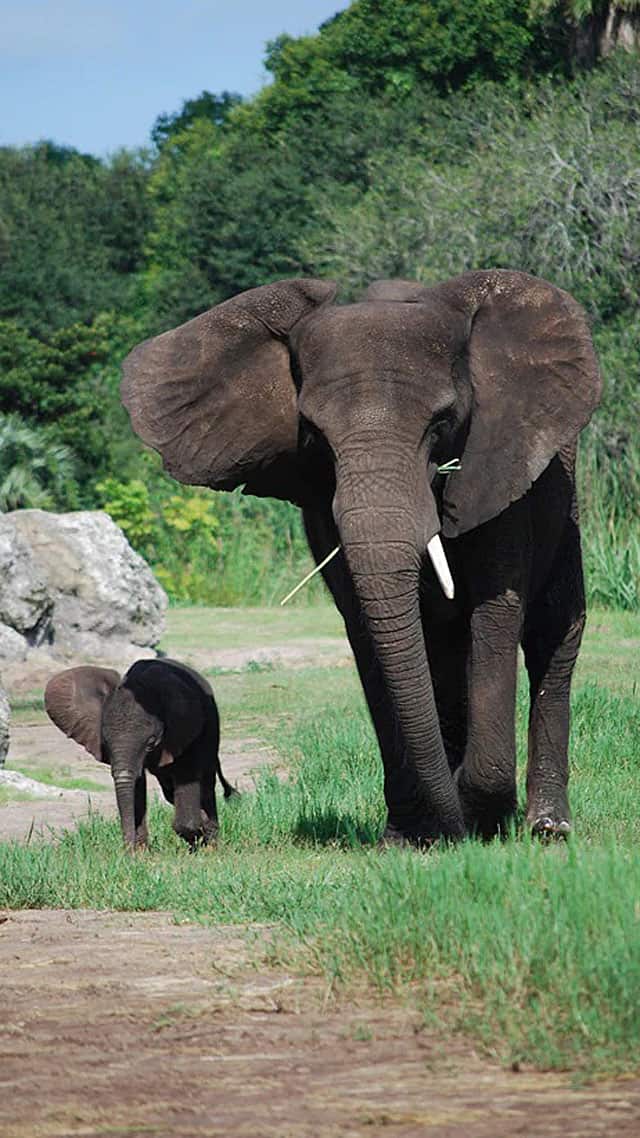 Beni is the first calf of mom Olivia and dad Elombe, and his birth was part of the Association of Zoos and Aquariums Species Survival Plan which ensures the responsible breeding of threatened and endangered species in managed care. Programs like these make it possible for people to experience this majestic species first-hand at accredited institutions across the country.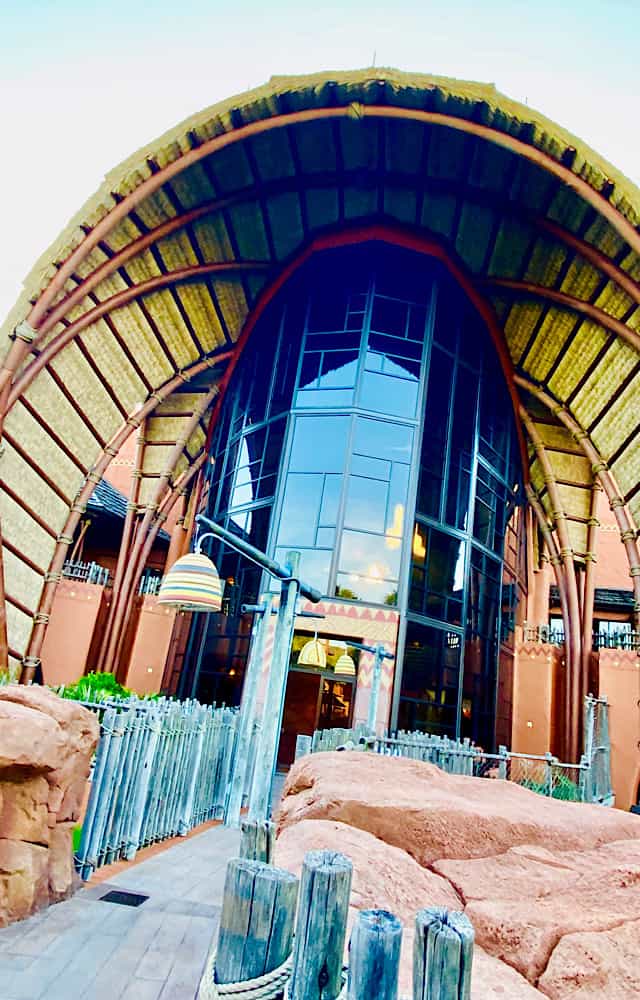 Disney also has a long history of supporting conservation organizations dedicated to protecting okapis and the forests they call home. Funds from the Disney Conservation Fund have helped monitor wild okapi populations, reduce deforestation, and support the well-being of local communities who share the forest with this iconic species.
Check out the video of Beni below:
Next time you're at Disney's Animal Kingdom Lodge, be sure to stop by Kidani Village and say hello to Beni and Olivia. Plus, you can experience the wonder of okapis from home by streaming the second season of "Magic of Disney's Animal Kingdom" on Disney+.
Have you witnessed baby animals at Disney? Do you enjoy seeing all the Disney animals? Please let us know in the comments or show us your photos on Facebook!