A new baby "ghost of the forest" has arrived in time for Halloween!
What is an Okapi?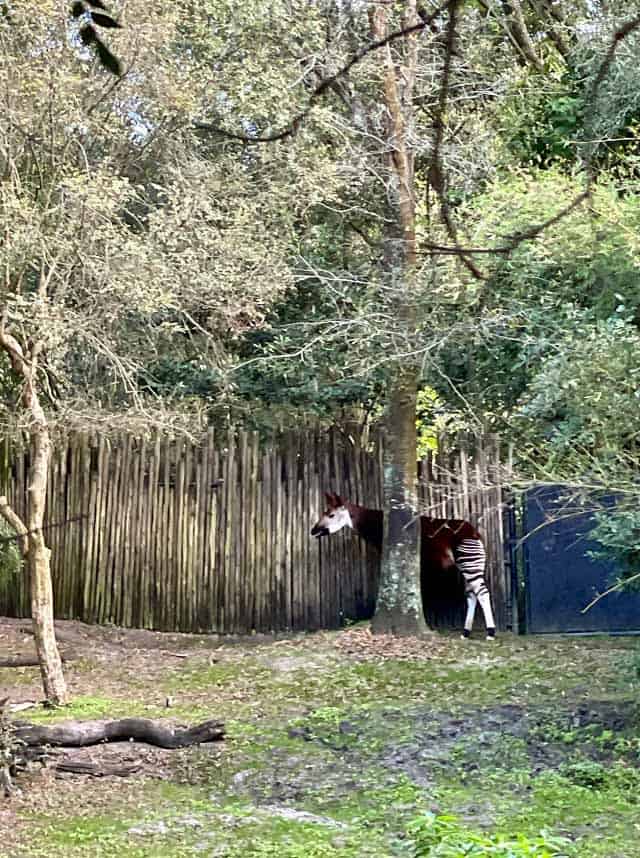 An Okapi is an animal that many people have not heard very much about. If you take a ride on Kilimanjaro Safari in Disney's Animal Kingdom, you will learn that this creature is so good at camouflaging itself among the trees that it is often called "The Ghost of the Forest."
This African mammal is primarily found in the Democratic Republic of Congo. They tend to be solitary animals, unlike many of Africa's animals that prefer to travel in herds.
At a glance, an Okapi looks like some sort of antelope dressed up in zebra pants. The unusual creature is brown with distinct black and white strips on its legs.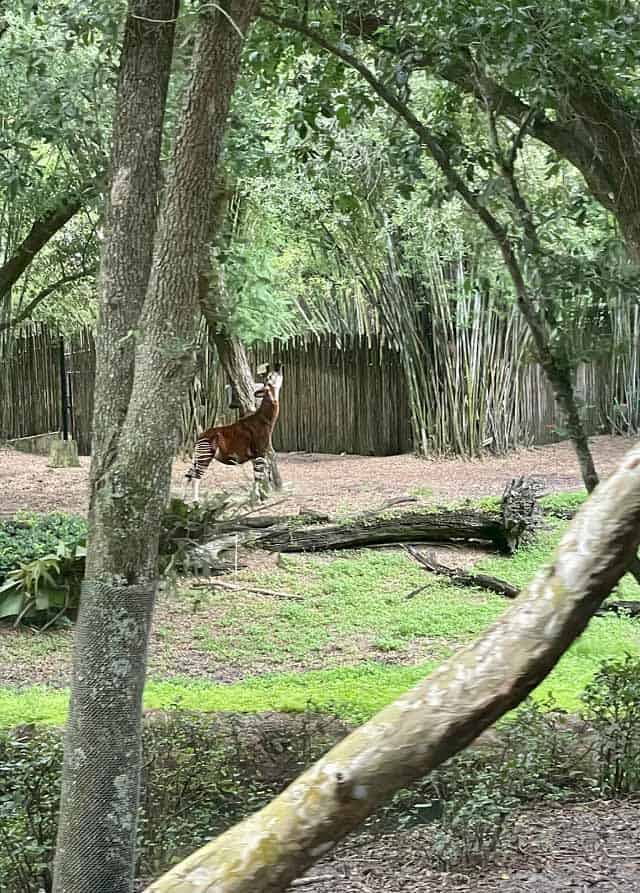 Based on looks alone, some might assume it is related to the zebra. Nevertheless, Okapis are not kin to zebras. Rather, they are much more closely related to giraffes, and in fact, they are the giraffe's only modern-day relatives.
You may find the relation more noticeable if you watch one eat using its long blue tongue. Giraffes eat in a similar way.
A New Baby Okapi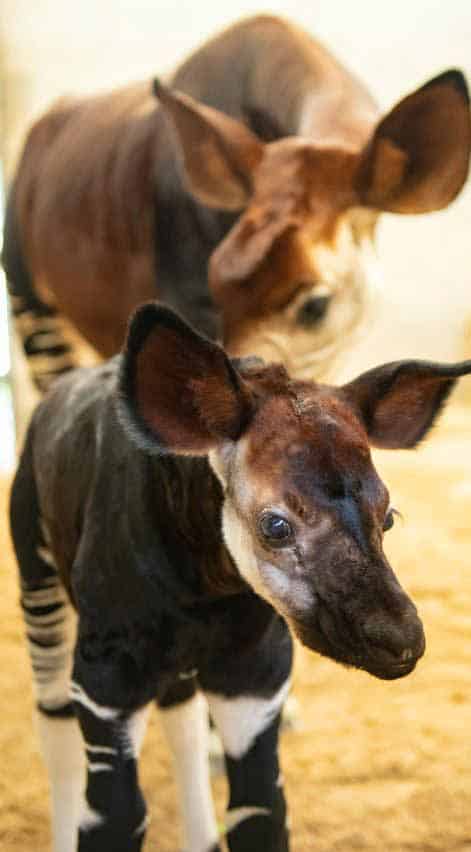 Walt Disney World just announced that a new baby Okapi has been born. This is a victory for Disney Conservation as Okapis are, unfortunately, on the endangered species list.
This baby was born to mom Olivia, and he is her very first calf. The baby is named Beni. Disney stated that he is currently just a few months old.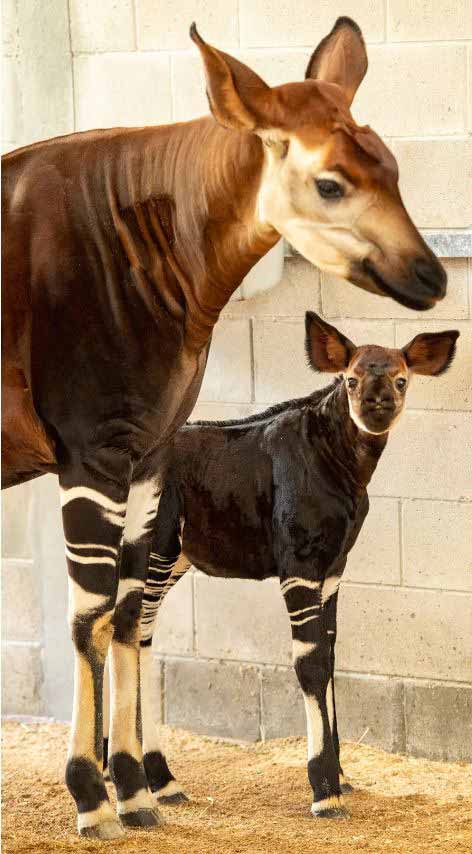 Beni and his mother are currently enjoying the backstage area at Animal Kingdom Lodge. This will allow the pair to bond and allow the baby time to adjust to life before moving to an area open to Guests.
Adorable Video Footage
Here is an adorable video of Beni and Oliva spending time together. Did you ever see a cuter baby?
Where to Find Okapi in Walt Disney World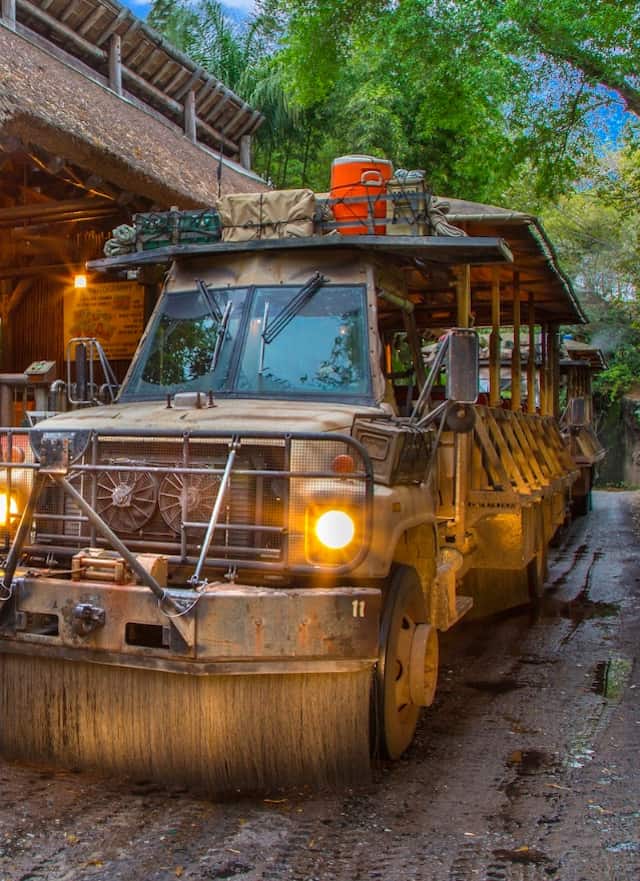 You can encounter an Okapi on your Walt Disney World vacation at Disney's Animal kingdom if you take a ride on Kilimanjaro Safaris. While the Opaki area on Kilimanjaro Safari did sustain damage from Hurricane Ian, you should still be able to see one enjoying the trees at the beginning of your next safari.
Alternatively, you might be able to spot one if you take the time to enjoy Gorilla Falls Exploration Trail. This is an attraction that many guests pass by, but it is a wonderful way to enjoy some magnificent animals.
What do you think of this darling Okapi duo? Have you been lucky enough to spot one of Disney's Okapi on a visit to Disney's Animal Kingdom or Animal Kingdom Lodge? Let us know in the comments or show us your photos on Facebook!
Are you planning a vacation? Reach out to our trusted travel agency sponsor Authorized Disney Vacation Planner
Mouse Class Travel
!