Disney is collaborating with a popular snack for the 100th Anniversary! Check out these adorable new Goldfish crackers and where to find them!
Disney 100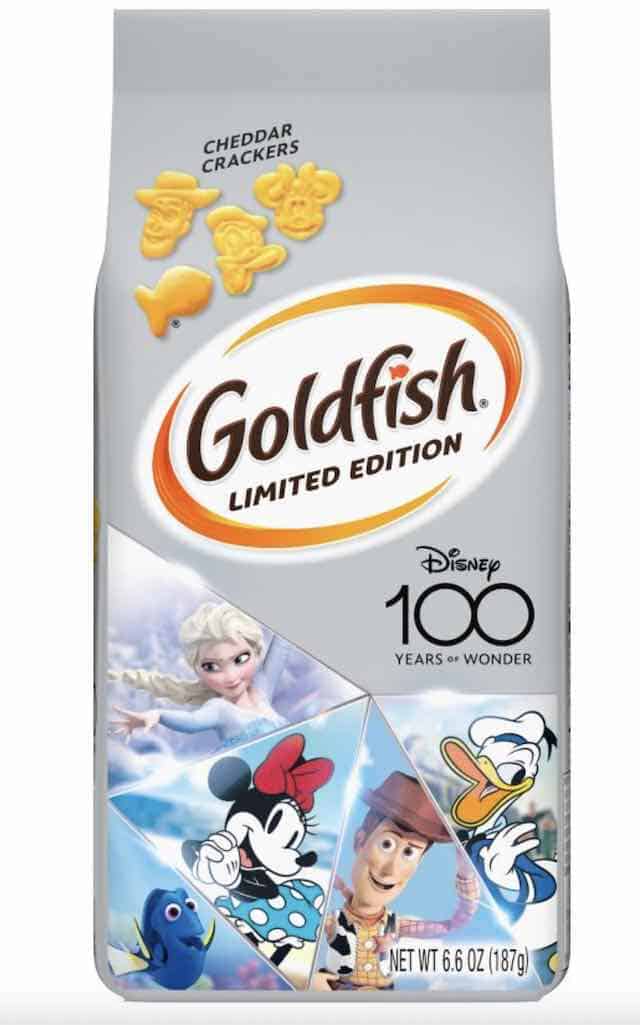 It's 2023, and that means that the Walt Disney Company is celebrating its 100th Anniversary! Disney Land will be at the center of the celebration, and you can read all about it here.
For the celebration, Disney has teamed up with Pepperidge Farms to bring fans very special 100 Years of Wonder Goldfish Crackers. These crackers feature fun Disney character shapes in addition to traditional goldfish.
Some of the characters are pictured on the package. They include Disney's Minnie Mouse, Donald Duck, and Woody.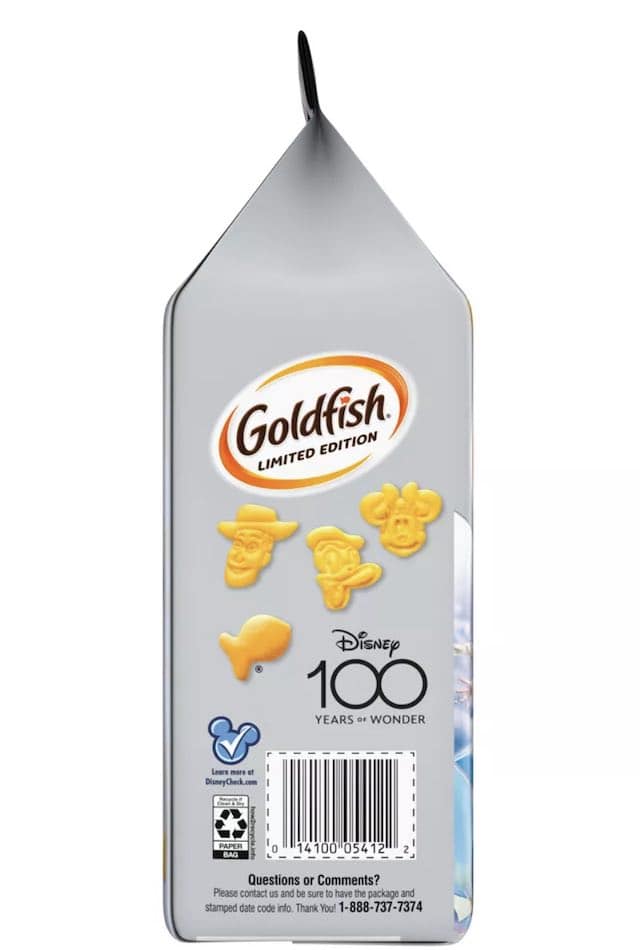 These fantastic snacks are packaged in platinum-colored bags. The packaging also features popular Disney characters like Elsa and Dory.
Won't these be an amazingly fun snack to take along on your next Disney vacation? Better yet, they can help you enjoy the magic at home!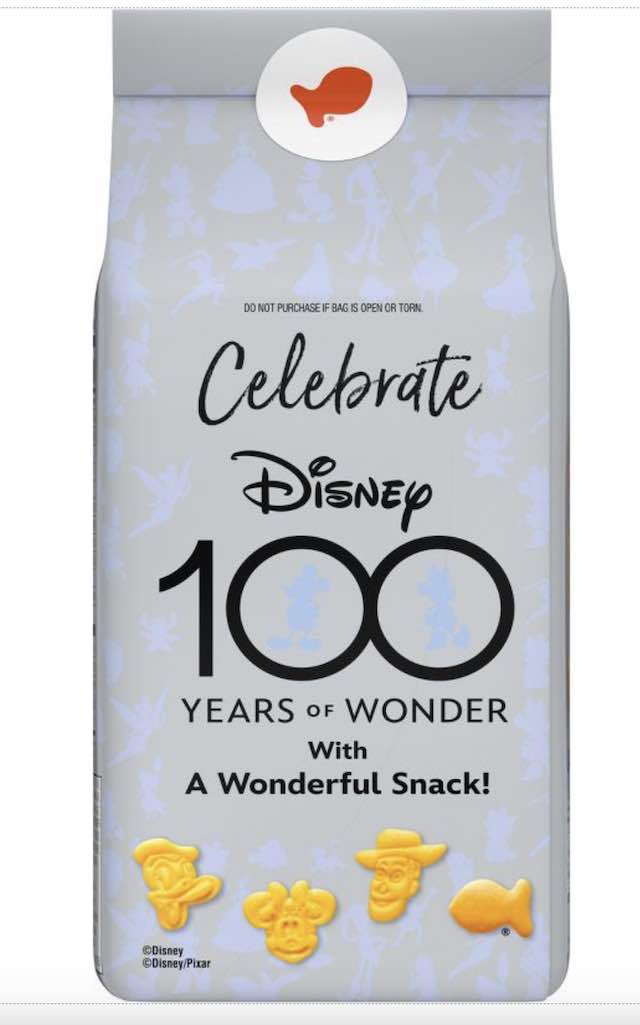 These snacks are only around for a limited time, so grab them if you see them. They are trickling into stores and have been spotted at Target. In fact, if you are a Target Circle member, you can sign up to be alerted when they are in stock.
Disney and Pepperidge Farms are collaborating to bring fans limited edition 100 Years of Wonder Goldfish crackers
A Discount!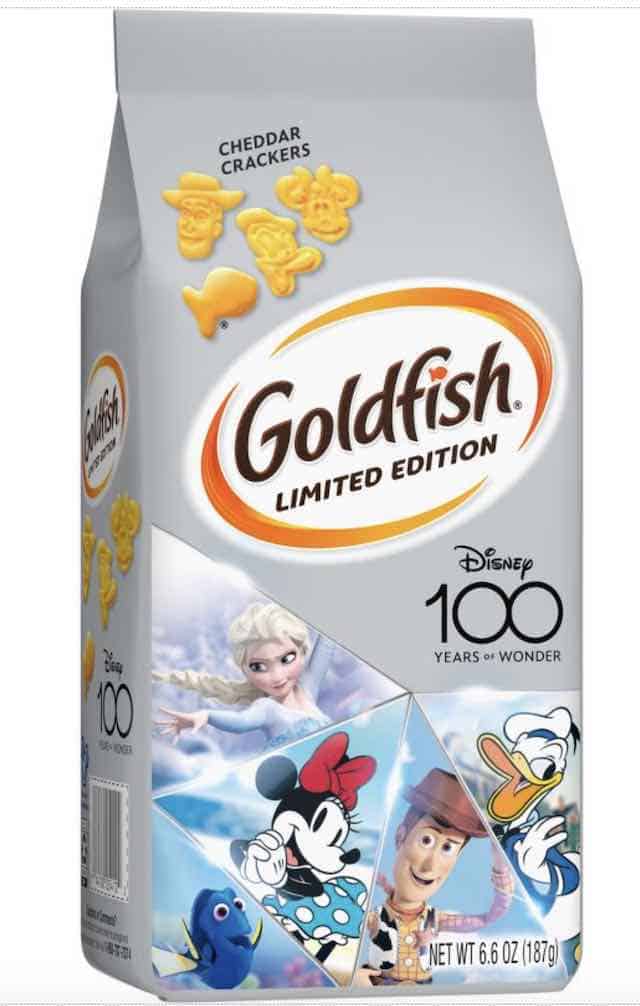 For a limited time, you can grab this snack in stores at a discounted price. Target is running a promotion in the Target Circle app. Check your Target Circle account to see if you qualify.
Between now and January 15, 2023, you can save 10% off on Goldfish Crackers by adding the discount to your Target Circle account. Don't forget to use your red card for an additional 5% off. The real trick is going to be finding them on store shelves before the promotion ends. They are disappearing quickly where they have been stocked, and some stores have not received them just yet.
Have you seen the Disney 100 Years of Wonder Goldfish Crackers at your local Target or at any other store? Help your fellow KtP readers find them by letting us know in the comments, or you can join the search on Facebook.