Super Nintendo fans rejoice! There's a new world coming where guests feel like they're part of the video game. It's the most immersive and significant new addition to this theme park since The Wizarding World of Harry Potter was added in April 2016. Take a look at what's included here.
Mario Kart: Bowser's Challenge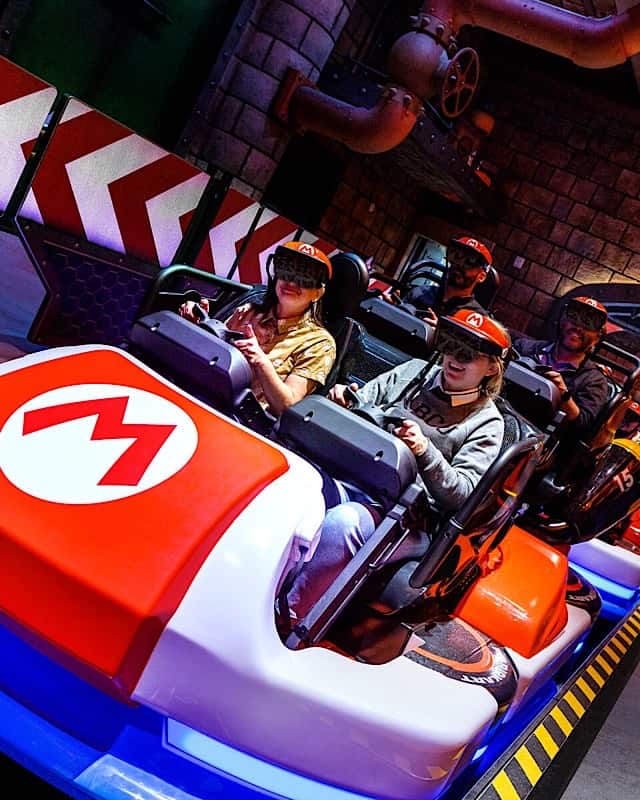 Ready to experience Mario Kart like never before? Put on the special goggles and battle Team Bowser on iconic Mario Kart courses alongside Mario, Luigi, and Princess Peach. Collect coins and throw shells to win the Golden Cup on the groundbreaking Mario Kart ride with cutting-edge technology.
This groundbreaking signature ride, inspired by the iconic Mario Kart games, will have riders climb into four-seater vehicles and don augmented reality goggles before they speed along a network of tracks as part of Team Mario. The race, which has a variety of possible outcomes, will take participants from the dungeon of Bowser's Castle, where the ride is housed to the clouds and underwater as they compete for the Golden Cup.
Power Bands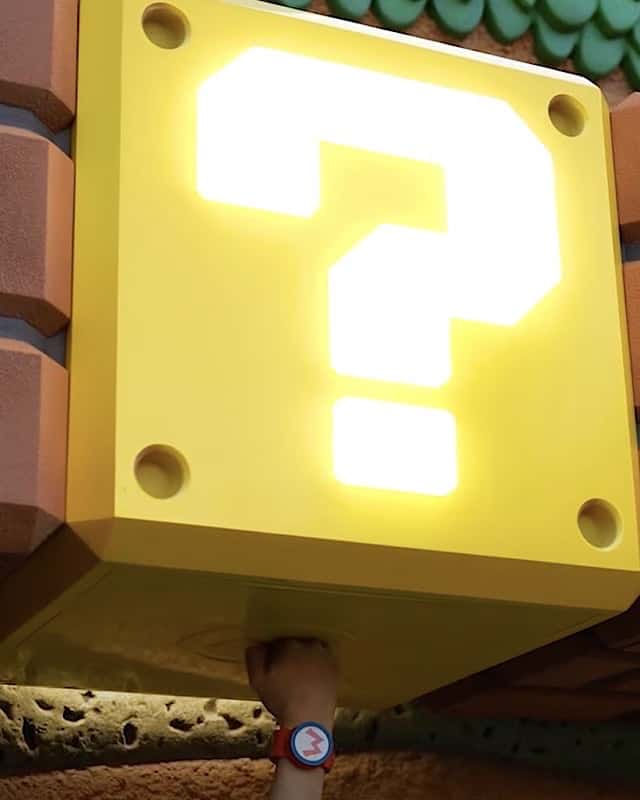 Elevate your adventures with your Power-Up Band! Use your band to keep score throughout the land as you take on key challenges, collect digital coins, and more. With your Power-Up Band, you'll experience a new way to play.
Character Meet and Greets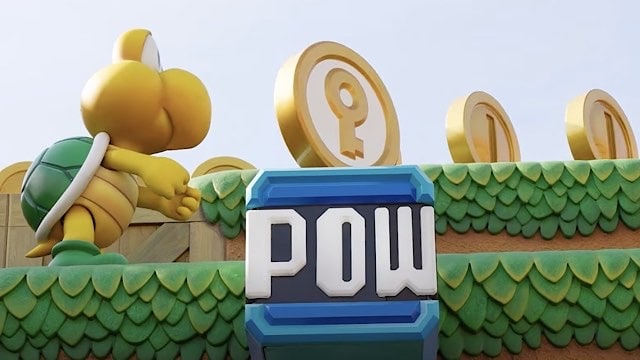 You've grown up with them, now get ready to meet with them face-to-face at SUPER NINTENDO WORLD. Snap a photo together and wear your Power-Up Band for an enhanced experience.
New Dining and Shopping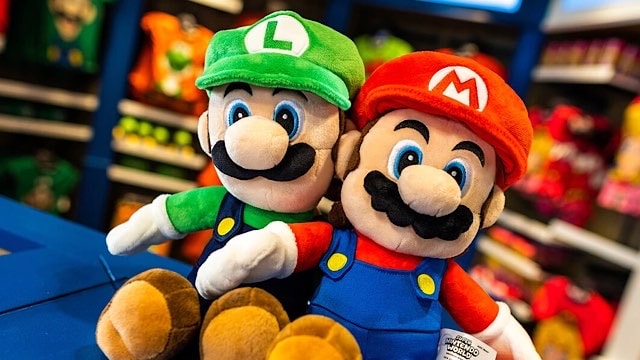 At SUPER NINTENDO WORLD, the food is as fun as the play. Plus, you'll find an incredible assortment of toys and apparel so you can take a piece of the adventure home with you.
You're not imagining things. Inside the Toad House is Toadstool Cafe. Step in to indulge in fun, tasty dishes crafted by Chef Toad and enjoy playful scenery of the Mushroom Kingdom from the windows.
Find the perfect souvenir at the 1-UP Factory store. This super-fun store is where you can find all sorts of items from the Mushroom Kingdom! Browse souvenirs and wearable merch to level up your experience at SUPER NINTENDO WORLD.
Opening Date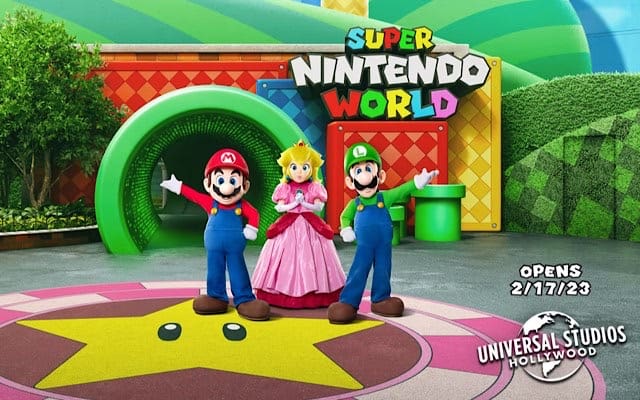 The long-awaited and highly anticipated Super Nintendo World at Universal Studios Hollywood will officially open on Friday, February 17, 2023.
Super Nintendo World officially opens at Universal Studios Hollywood on February 17, 2023.

Source: Universal Studios Hollywood