A major storm system has been affecting much of the United States the last few days. Get the details on how it may impact Disney World tomorrow.
Major Storm System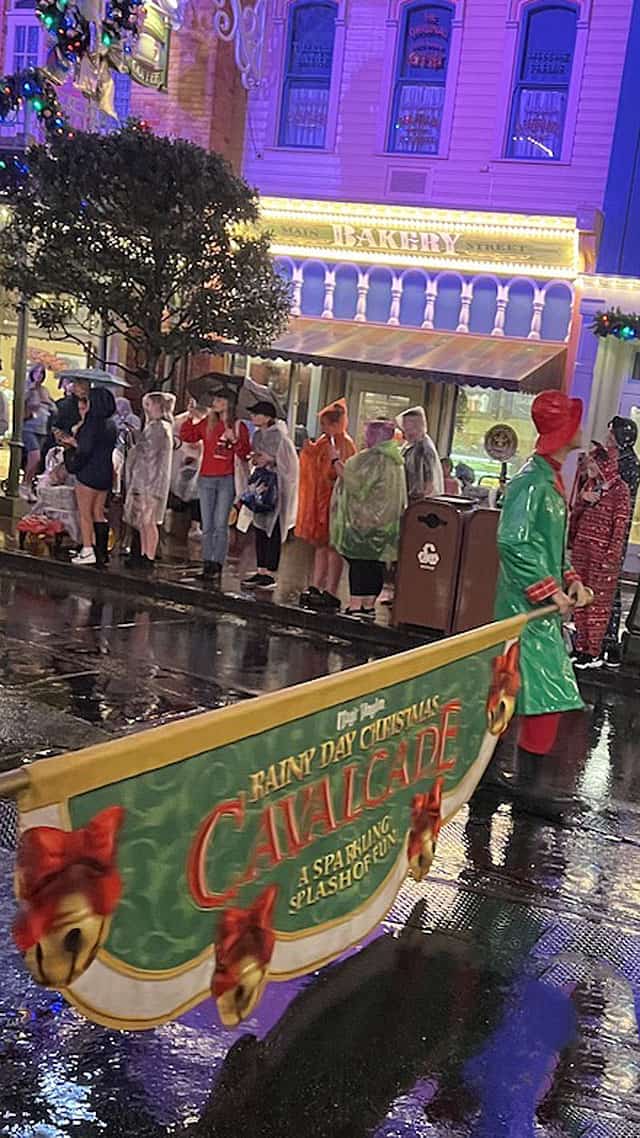 A trip to Disney World comes with enough challenges that include navigating crowds, figuring out your Genie+ options, and booking dining reservations. Looks like we might be adding one more thing to juggle tomorrow.
Weather can always have an impact on your vacation in Walt Disney World.  Whether it is extreme heat, cold, or heavy rain, most guests have had to change plans at some point during a trip.  In the case of rain, many guests just decide to just press on with a poncho and a change of clothes.  It is just something to deal with.  Disney does their best to keep attractions open and makes adjustments to shows if necessary.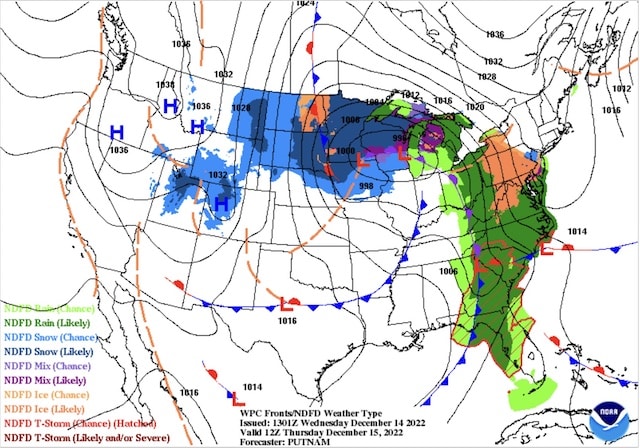 A large storm system has been causing major problems for much of the country. On the southern edge of the storm we have had serious severe weather while a blizzard rages on across the Upper Midwest. In between we have seen a mixed bag of rain and snow. Unfortunately this storm has caused quite a bit of damage and led to many travel disruptions.
The projected surface map is pictured above for Thursday at 8:00AM. You can see our large system will begin to affect the eastern part of the country. A secondary low will form over the Carolinas bringing mixed precipitation to the Mid Atlantic.
Severe Weather Chances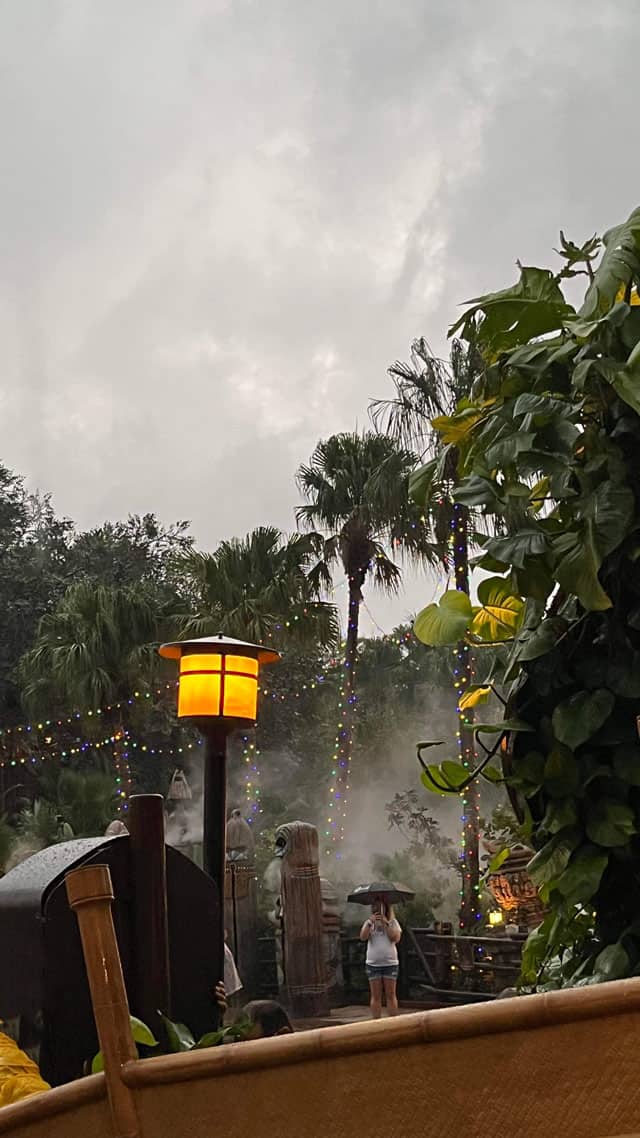 It looks like the ingredients will be favorable for severe weather across the Florida peninsula tomorrow as a strong cold front associated with our storm approaches. With the cold front pushing into the warm, humid airmass in place across Florida, the potential for severe weather is there. The Storms Prediction Center has placed Disney World in the "Slight Risk" for severe weather tomorrow.
As you can see in the map below, much of the I-4 Corridor from Tampa to Orlando on northward is at the highest risk. My (Joe) best estimate on timing is between 11:30AM-2:30PM for this line of storms. Highs tomorrow in the Orlando area will be around 80 degrees with breezy conditions ahead of the front.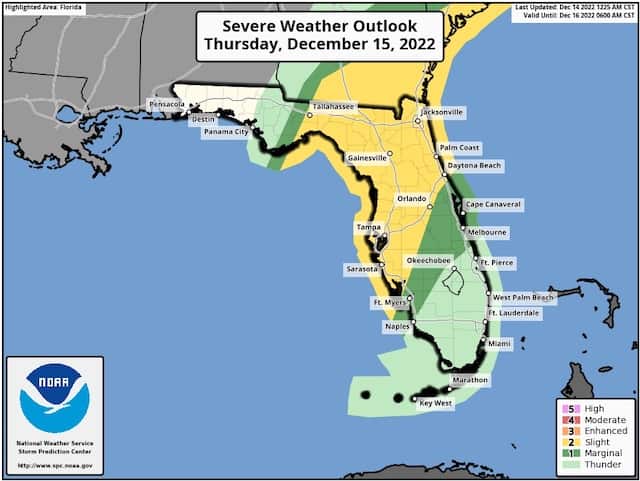 If you are headed to the parks tomorrow, this post is meant to be a "heads up" to keep an eye out for any watches or warnings that are issued. Remember that any thunderstorm can produce gusty winds, frequent lightning, and heavy downpours. Follow any warnings and cast member directions to take shelter. Be safe out there!
Behind the front, it looks like we will see a stretch of much cooler weather. Highs this weekend will struggle to get to the mid 60's with isolated showers.
Are you headed to Disney World tomorrow? Do you plan to make any changes to your plans? Let us know in the comments below or on Facebook!