Do you love Be Our Guest Restaurant at Magic Kingdom? You will not want to miss this brand-new menu option.
Be Our Guest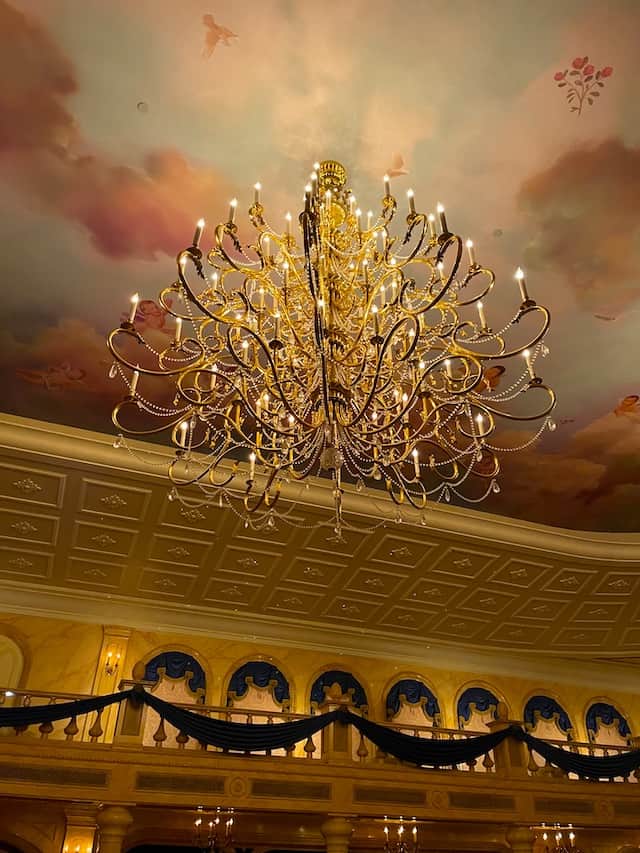 Be Our Guests Restaurant is located in Fantasyland at Walt Disney World's Magic Kingdom. They offer both lunch and dinner. The price is fixed to include a 3-course menu of French cuisine that will delight both the young and the young at heart.
Pricing for this meal is a bit steep at $67.00 for adults(ages 10 and up) and $39.00 for children (3-9 years of age). This is a themed dining meal where the Beast roams throughout his castle and greets Guests.
Unlike other Character Dining, the Beast does not pause and pose for pictures such as at Topolino's Breakfast and at Chef Mickey's. You can read all about dining in the Forbidden West Wing at Be Our Guest HERE.
New Menu Item
Previously adult entrees included Dry-Aged Duroc Pork Chop, Vadouvan Spiced Vegetables, Poulet Rouge Chicken, Sustainable Market Fresh Fish, and my (Donna) personal favorite the Center-cut Filet Mignon.
Starting today, December 10th, guests visiting Be Our Guest will have a brand new adult pix fixe entree option. For a limited time only, guests can enjoy the "Specialite du Chef" which is Boeuf Bourguignon. This is a braised flat iron steak, Yukon gold potato puree, smoked bacon, and served in a red wine sauce.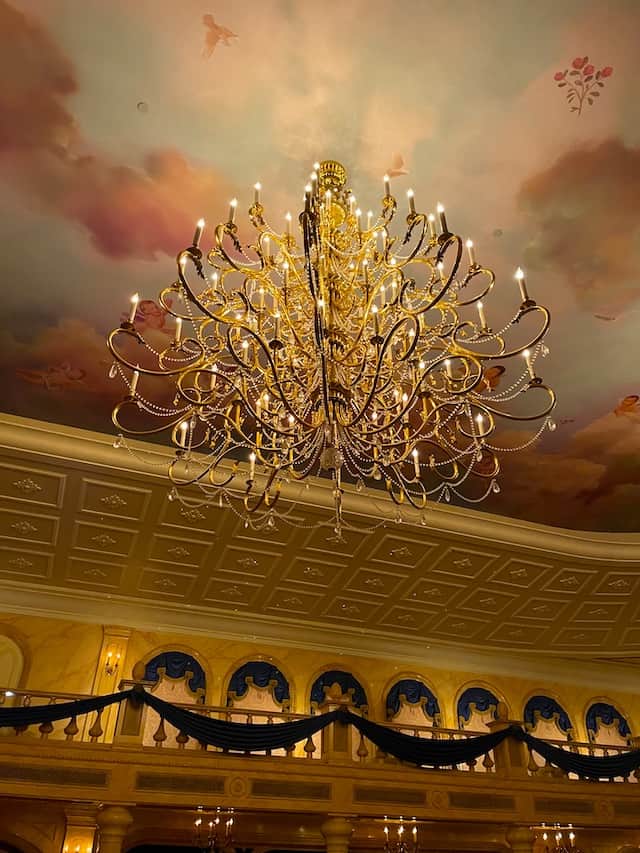 Guests ages 10 and older can enjoy this special entree option for a limited time only starting today at 1:00 pm at Be Our Guest.
For a limited time only, guests can enjoy the "Specialite du Chef" which is Boeuf Bourguignon at Be Our Guest Restaurant.
This entree sounds amazing. We can only hope that this may be so well received that it may become a permanent entree option on the menu.
What do you think of this new entree option? Will you be trying it on your next visit to Be Our Guest? Do you hope it will be added to the regular menu? Share your thoughts with us on our Facebook Page.