Are you hoping to go on a Disney Cruise soon? Disney has just announced new dates for early 2024!
Disney Cruise Line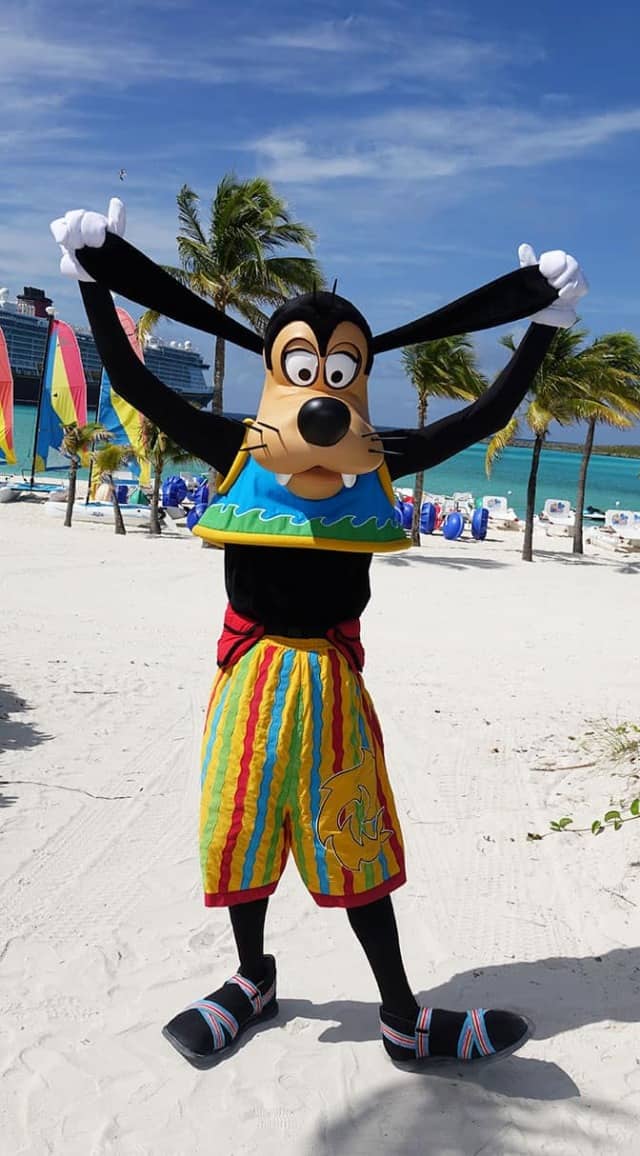 There is a lot happening with Disney Cruise Line right now. Just a little bit ago, Disney Cruise Line announced plans to commemorate their 25th Anniversary. For 25 years, families and fans from around the world have created cherished memories onboard our ships while experiencing the magic of a Disney vacation at sea.
A new wave of special "Silver Anniversary at Sea" entertainment, merchandise and celebratory experiences will be featured during summer 2023 sailings onboard all five ships! The anniversary celebration will include new looks for Captain Mickey and Captain Minnie, a new signature song, delicious new food dishes and a brand new Shimmering Seas Collection.
Read more about the 25th Anniversary celebration in this post HERE.
2024 Sailings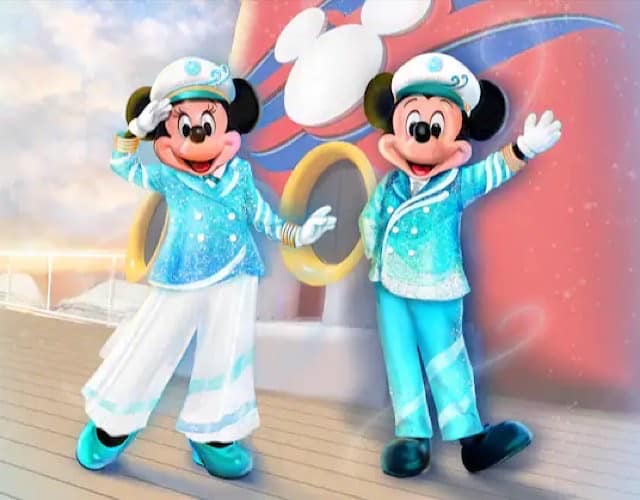 With much of 2023 honoring the special anniversary, 2024 is closer than you think! Today, Disney Cruise Line has announced early 2024, including itineraries to the Caribbean, Mexico, Bahamas and Disney's private island, Castaway Cay.
The Disney Dream will begin early 2024 with an assortment of three- and four-night getaways to the Bahamas and five-night vacations to the western Caribbean, all of which will feature classic Disney Cruise Line experiences such as Broadway-style shows, innovative dining, character encounters and fireworks at sea.
All sailings from Florida will include a stop at Disney's private island Castaway Cay.
The Disney Wish will kick off 2024 with three- and four-night voyages to Nassau, Bahamas, and Castaway Cay departing from Port Canaveral, Florida, Disney Cruise Line's home port located just one hour from Walt Disney World Resort in Orlando. Cruises aboard the Disney Wish combine enchanting entertainment and numerous Disney Cruise Line firsts, bringing to life Disney, Marvel, Pixar and Star Wars stories around every corner of the vessel.
Other destinations include trips from Galveston and New Orleans to the Caribbean and also Mexico.
When to Book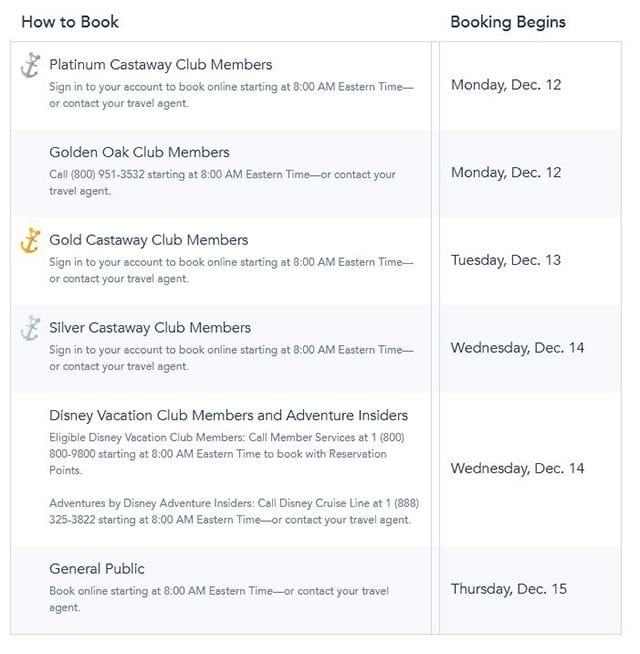 Booking begins as soon as December 12 for Platinum Castaway Club Members with bookings continuing all week until sales open to the general public on Thursday, December 15th.
Will you be booking a cruise for early 2024 when they go on sale? What itinerary are you most excited to see? Tell us about it in the comments below or on our Facebook page.