Do you love Fantasmic!? You will not want to miss the new character that now appears in this newly imagined show.
Reimagined Fantasmic!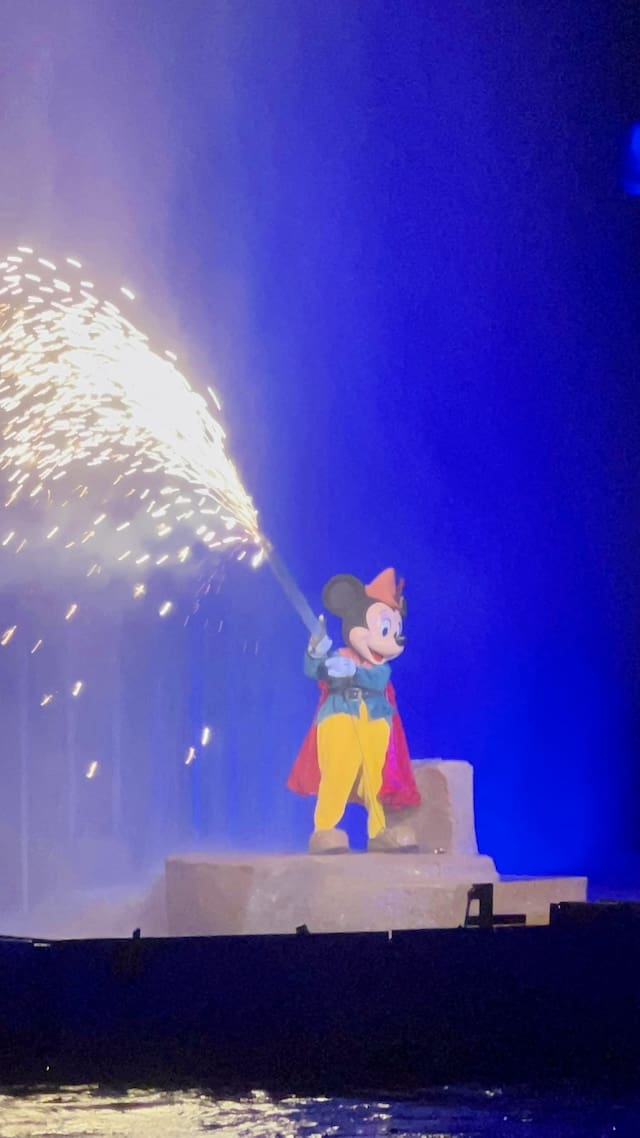 Guests visiting Disneyland have enjoyed Fantasmic! since May 28th. East Coast Disney fans packed Disney's Hollywood Studios on November 3rd for the grand return of Fantasmic!. Guests on both coasts absolutely love this show.
With the grand return of Fantasmic!, Disney shared that "a new show sequence featuring Disney characters – Mulan, Elsa, Aladdin, Pocahontas, and Moana – in heroic moments, as well as new technical enhancements." You can check out images from these new scenes HERE.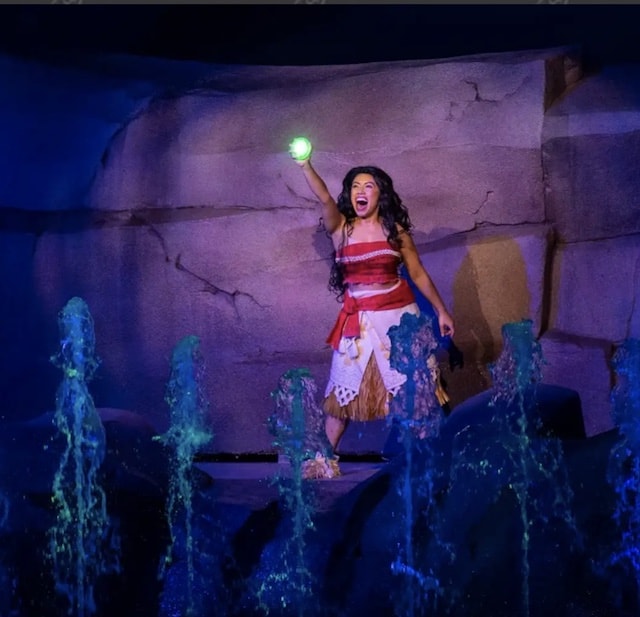 Even with these newly added scenes, Disney fans wished that more of the most recent Disney and Pixar stars could be added to this nighttime show. It appears that Disney listened and delivered in a BIG way.
New Character added to Fantamsic!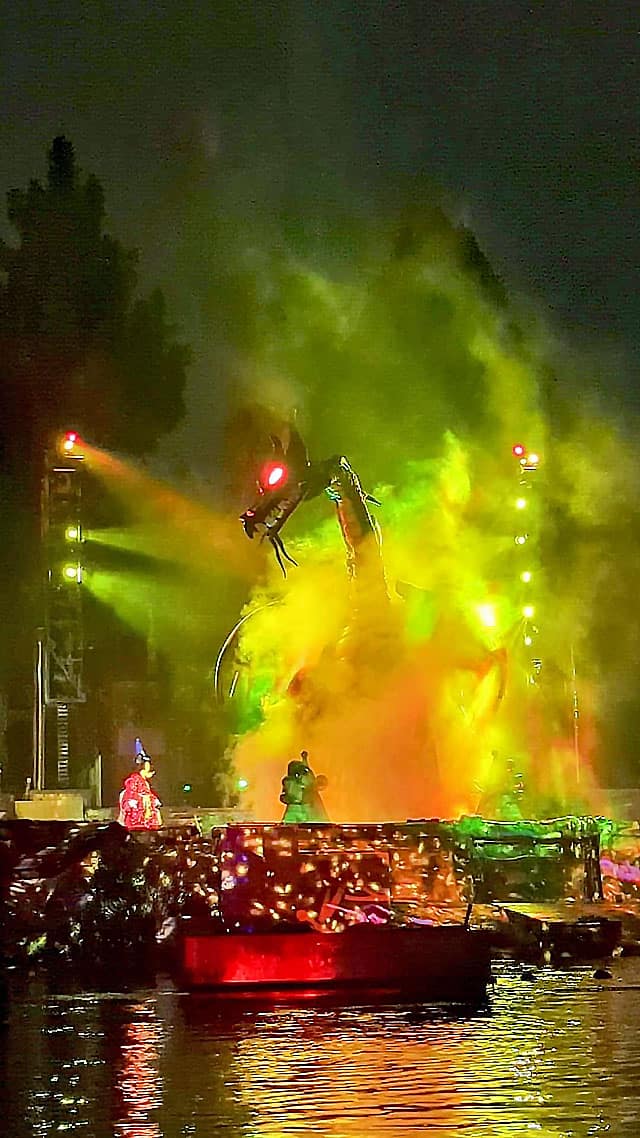 Now a brand new Disney character is added to the grand finale scene of Fantasmic! As our favorite Captain Steamboat Willie Mickey Mouse steers a huge boat we see many of our favorite Disney classical characters such as Peter Pan to our newer Dinsey favorites such as Moana.
Guests visiting Disneyland noticed that a new, familiar face is now added to Fantasmic! When the grand finale began, Disney characters waved streamers and danced along to this triumphant celebration. On Saturday, December 3rd Mirabel from Encanto was featured in this grand finale.
Check out this image shared on Instagram:
At this time, we have not seen Mirabel appear in Fantasmic! at Walt Disney World, but we are hopeful that she may soon join this great cast of Disney characters.
Guests spotted Mirabel from Encanto included in the grand finale scene at Fantasmic! at Disneyland.
What do you think of this newly imagined Fantasmic! show? Do you think newer characters should be featured? Do you think more recent Disney and Pixar characters will be added to the finale? Share your thoughts with us on our Facebook Page.