Have you been lucky enough to encounter one of Animal Kingdom's newest additions?
Maharajah Jungle Trek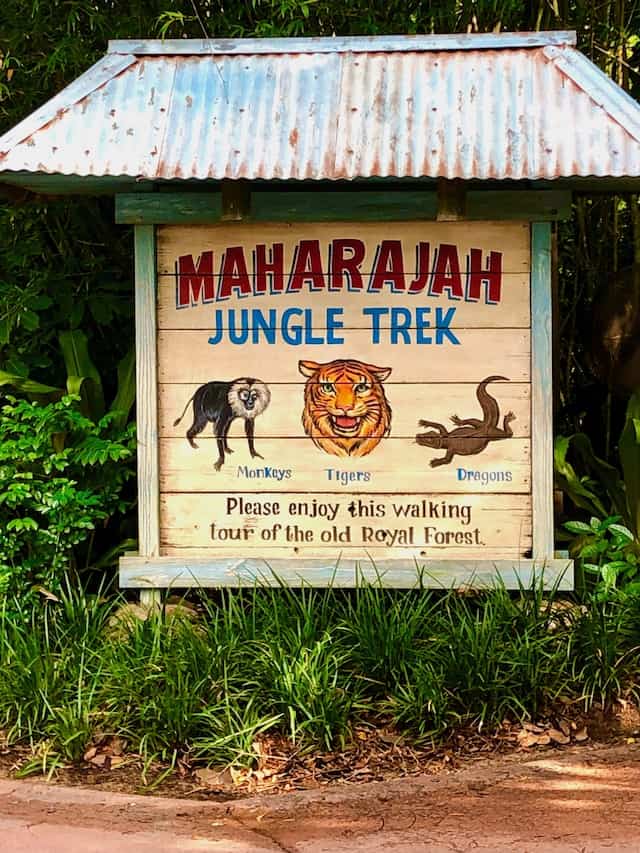 It is likely that you are relatively familiar with Disney's Animal Kingdom. However, many Guests have never experienced Maharajah Jungle Trek. This attraction is not a ride, nor is it a show, but it is a quiet, self-guided tour that sends Guests across footbridges and into a mystical forest.
Here, among cascading waterfalls, Guests can experience gorgeous views and spot exotic wildlife including over 50 species of birds. Large animals such as gibbons, Komodo dragons, blackbucks, Malayan flying foxes, and water buffalo make their homes here as well.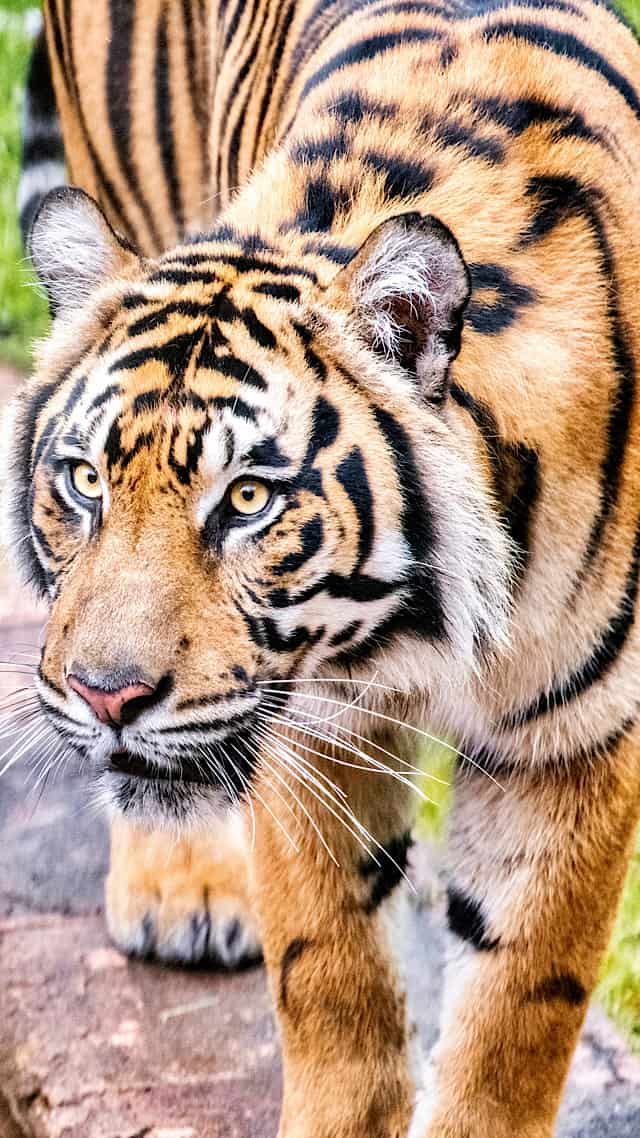 But, perhaps the most magical part of all is that Maharajah Jungle Trek allows guests to come face to face with one of nature's most captivating animals. There, you will find magnificent Sumatran tigers. In the wild, these rare creatures are found only on the Indonesian island of Sumatra.
A New Tiger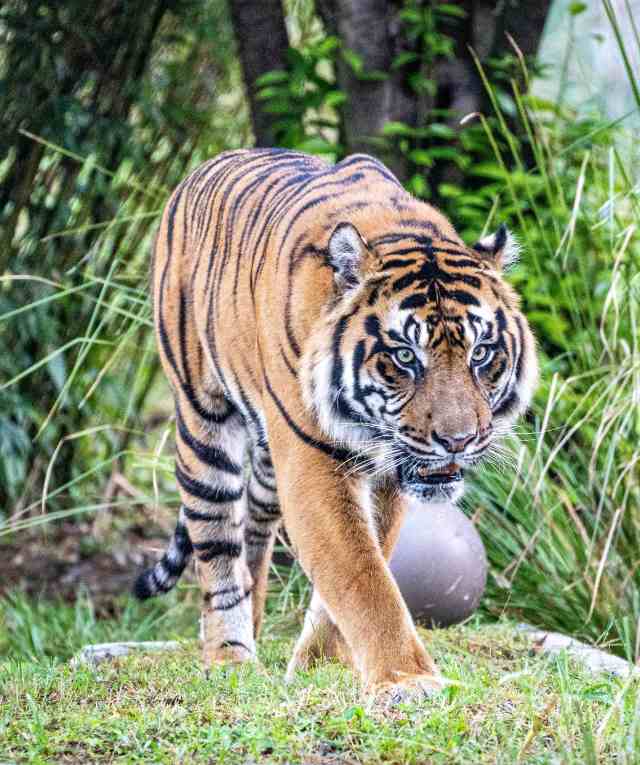 Recently Disney announced a new addition to Maharajah Jungle Trek. A new adult Sumatran tiger has come to dwell in the mystical forest of Disney's Animal Kingdom.
This new tiger is named Conrad. He was introduced to Disney through the Association of Zoos and Aquarium's Species Survival Plan. This program helps help sustain healthy populations of threatened and endangered species.
Disney recently shared some beautiful video footage of Conrad. You can watch it right here.
How Can Guests Visit Conrad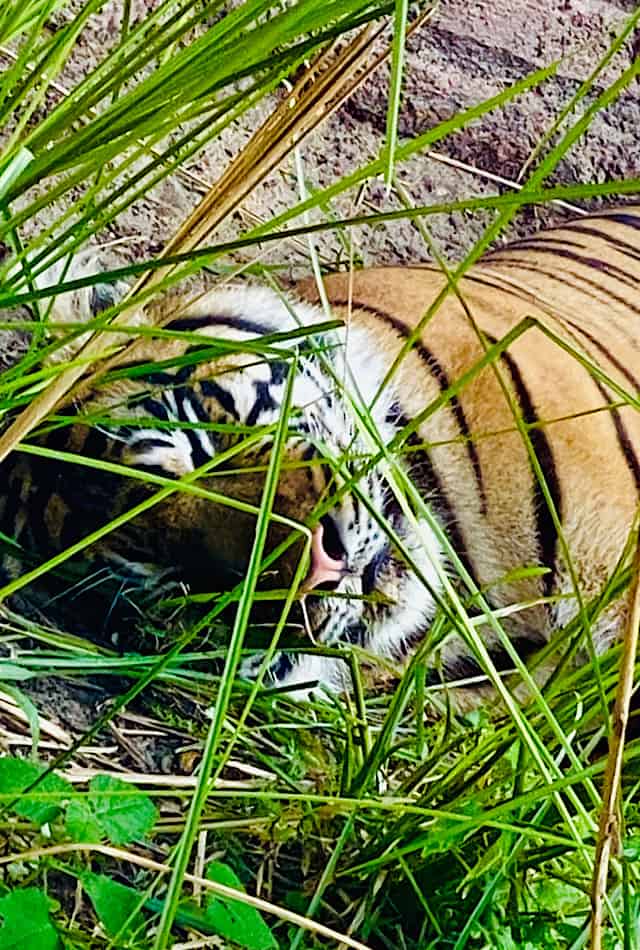 If you are taking a trip to Walt Disney World, and your plans include Disney's Animal Kingdom, you can encounter this new tiger on your visit! He is already enjoying his home on Maharajah Jungle Trek.
Of course, tigers do spend about 15 hours a day sleeping, so they can be difficult to spot. More often than not, Guests will catch a glimpse of them sleeping, partially obscured by foliage. Fellow Kenny the Pirate writer Susan managed to capture a photo of a sleeping tiger.
However, if you visit at certain times of day, you may have a little better chance of seeing this glorious animal on the move. Be sure to ask the Cast Members when the tigers are most active. They will have a good idea of what habits the tigers have been gravitating toward lately.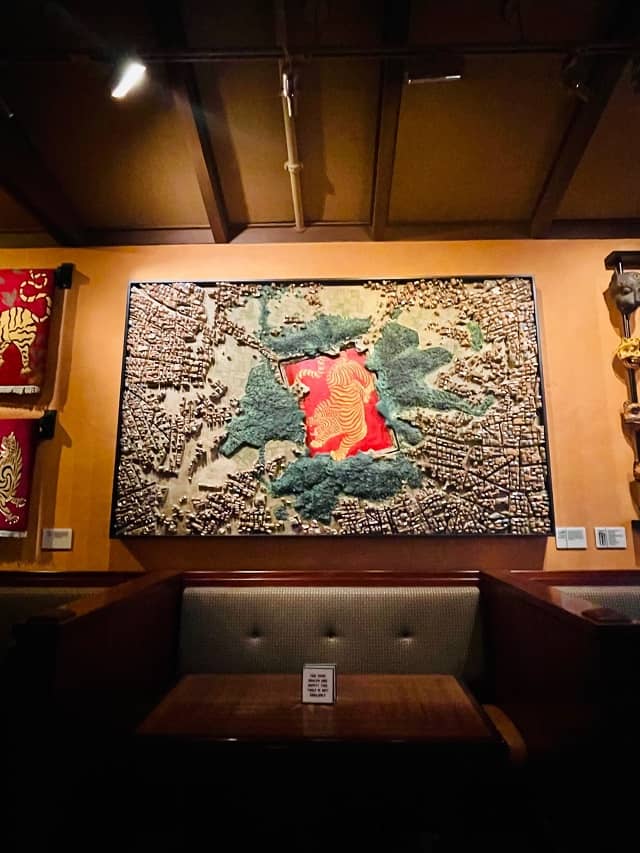 Remember that Maharajah Jungle Trek's hours are shorter than Animal Kingdom's theme park operating hours. The attraction will close before the park's official closing time. Be sure to review the operating schedule before you plan your trek.
Have you ever gotten to see the tigers dwelling in Disney's Animal Kingdom? Let us know in the comments. Better yet, share your experiences and photos of tiger sitings with us on Facebook!
Are you planning a vacation? Reach out to our trusted travel agency sponsor Authorized Disney Vacation Planner
Mouse Class Travel
!