Do you or someone in your travel party really love animatronics? Here are Walt Disney World experiences you simply must try.
Animatronics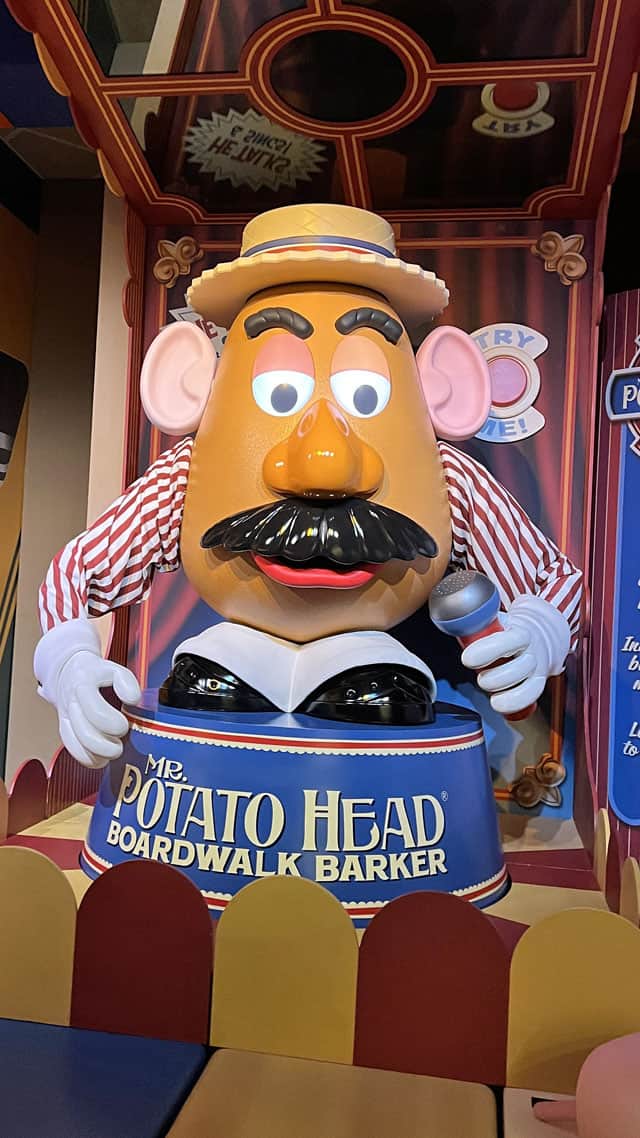 I (Katie) have been fascinated by Animatronics since I was a small child. To me, they were like living pieces of animation. Many Disney fans agree that Animatronics are a quintessential part of Walt Disney World.
While Walt Disney was first known for his work in animation, perhaps equally impressive is his work with his team of Imagineers on Animatronics. Supposedly his interest in Animatronics began not with a mouse, but this time with a bird.
Walt found a mechanical bird and purchased it for his wife. However, he brought it along with him to show his team. He held the idea that they could build something even better.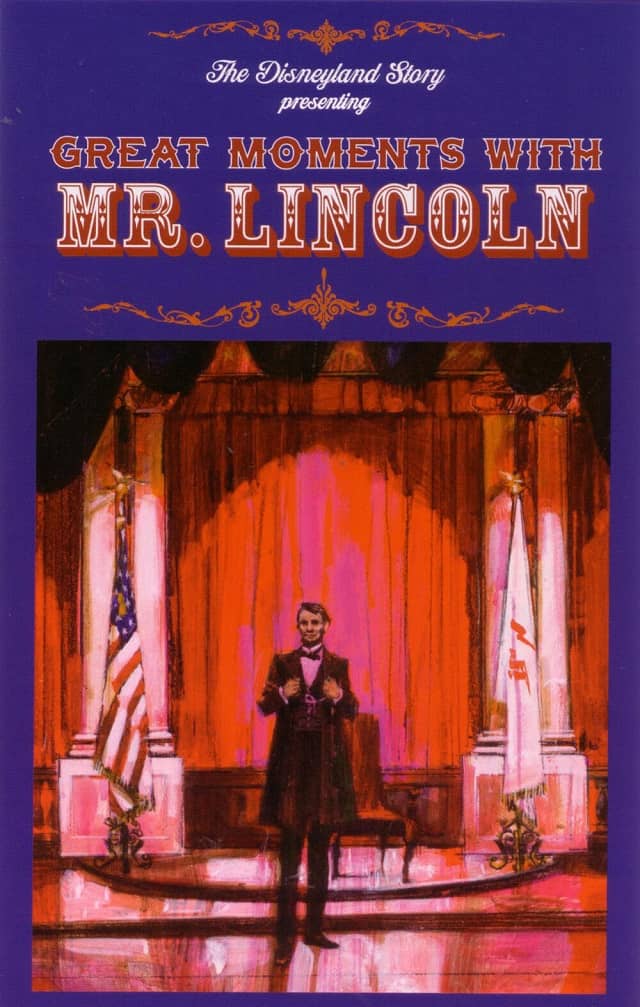 After some experimentation with other abandoned projects, Walt and the team created the Abraham Lincoln Animatronic, which would star in the attraction Great Moments with Mr. Lincoln in Disneyland. And from this idea, many attractions followed with more and more animatronics coming to life.
If you or someone in your travel party is enthralled by Animatronics, here are the attractions you cannot miss. For within them lies a history of Animatronics waiting to unfold.
Walt Disney's Enchanted Tiki Room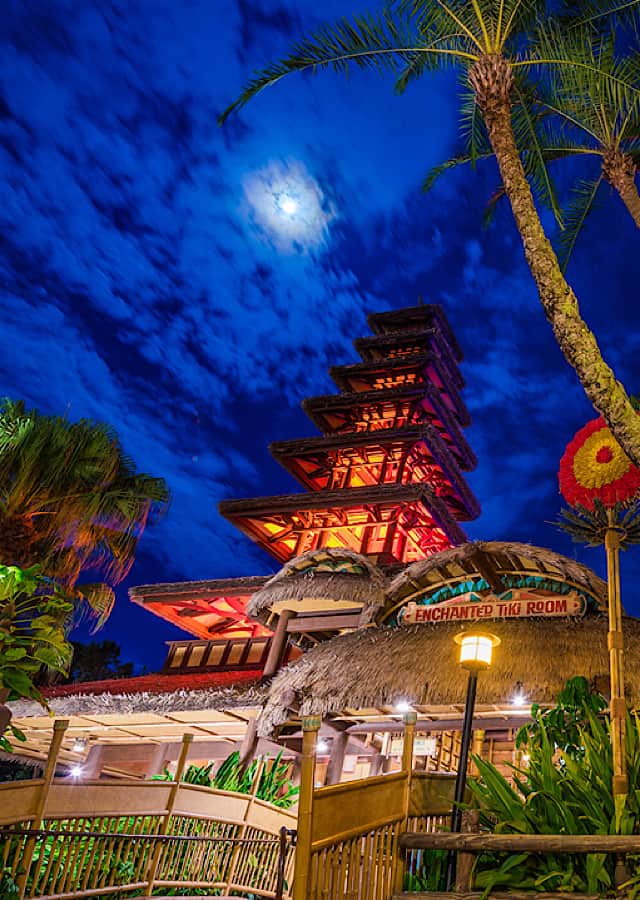 Walt's first successful Audio-Animatronic sprang from his wish to create an attraction featuring the Presidents of the United States of America. Surprisingly, the first full show took on an entirely different direction. It was none other than Walt Disney's Enchanted Tiki Room.
This bird show was first introduced in Disneyland. However, it was replicated for the opening of Walt Disney World.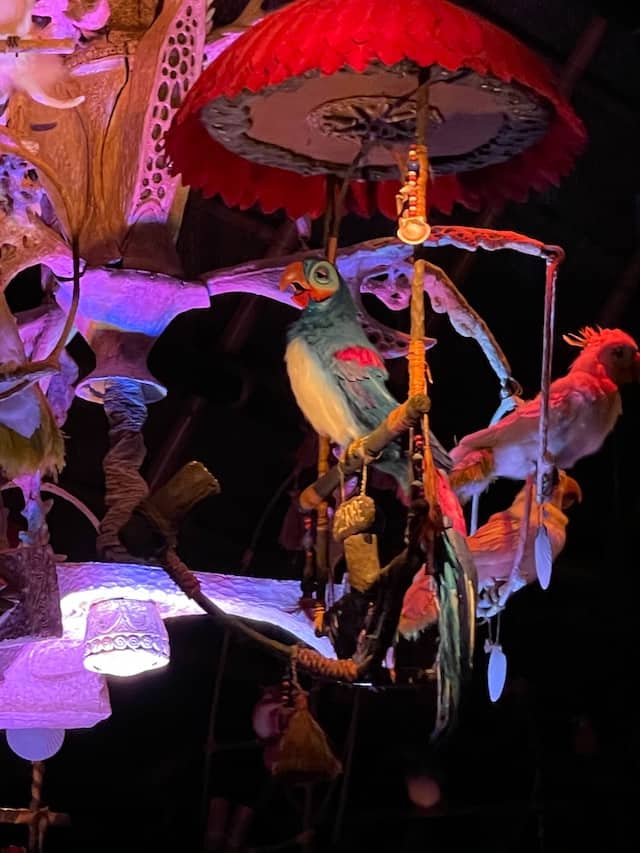 Now, you will find the show in Adventureland in its distinct show building. While this is not the most impressive show in terms of scripting or technology, it is an opening day attraction and a classic. It's a piece of Disney history, and many people adore it for that reason alone.
Plus, you have to admit, the birds are pretty cute. It is interesting to think that so many of our most beloved attractions all evolved from the idea of a little old talking bird much like the ones in this show.
Pirates of the Caribbean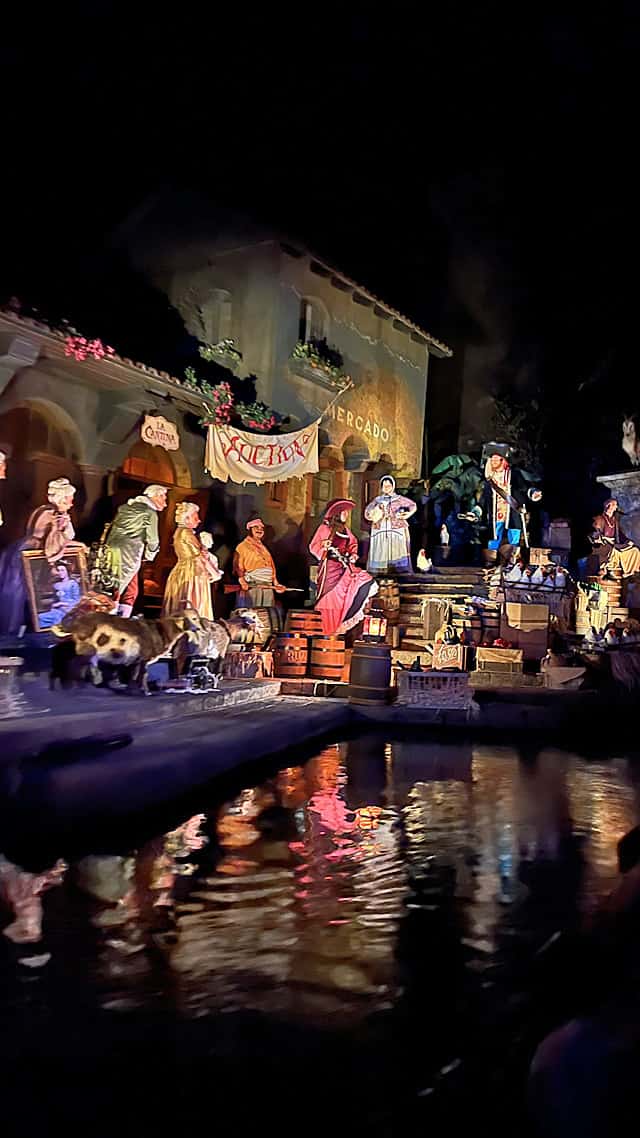 If you want to ride a classic attraction where the Animatronic characters create a story that transports you to a completely different world, this is a must-do. Pirates of the Caribbean is filled with swashbuckling pirates ready to capture your imagination.
This is another Adventureland attraction. You will find scores of truly memorable Animatronic characters including Captain Jack Sparrow himself during your brief journey.
It also contains some of the most iconic dark ride scenes in any theme park across the world. If you love this ride, you probably have your own specific favorite part that you can envision pretty clearly.
This is one attraction that you simply cannot leave Walt Disney World without experiencing if you love a classic dark ride adventure.
Seven Dwarfs Mine Train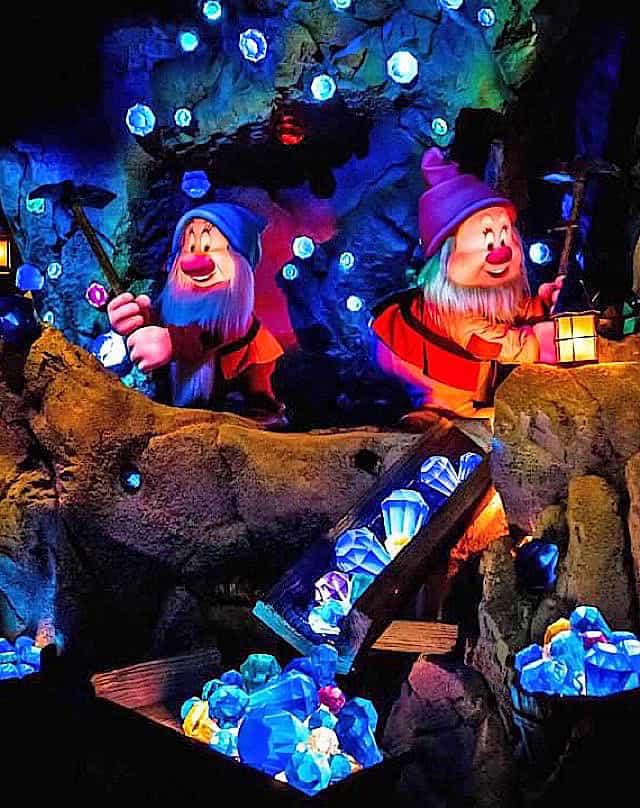 Seven Dwarfs Mine Train is a standout because it is the only Walt Disney World coaster that revolves completely around Animatronic Disney characters. This is appropriate since the coaster is in New Fantasyland, which is home to characters from many of the films that still capture our imaginations.
The twists and turns of the ride slow down temporarily as riders explore the Gem Mine where the Dwarfs work. It is great fun to try to spot each of them. You get to see all of their personalities showcased in this delightful, colorful scene before you ascend a lift hill and go charging back into action. Their life-like appearances are due in part to the brand new projection technology used to create their facial features and expressions. It set them apart from all that came before them.
The dwarfs make a second appearance at the ride's end. This time both Snow White and the Wicked Queen in Witch form join in the fun to recreate an iconic scene from the film. It does a lovely job of working the beloved characters into the heart of the ride's story.
Frozen Ever After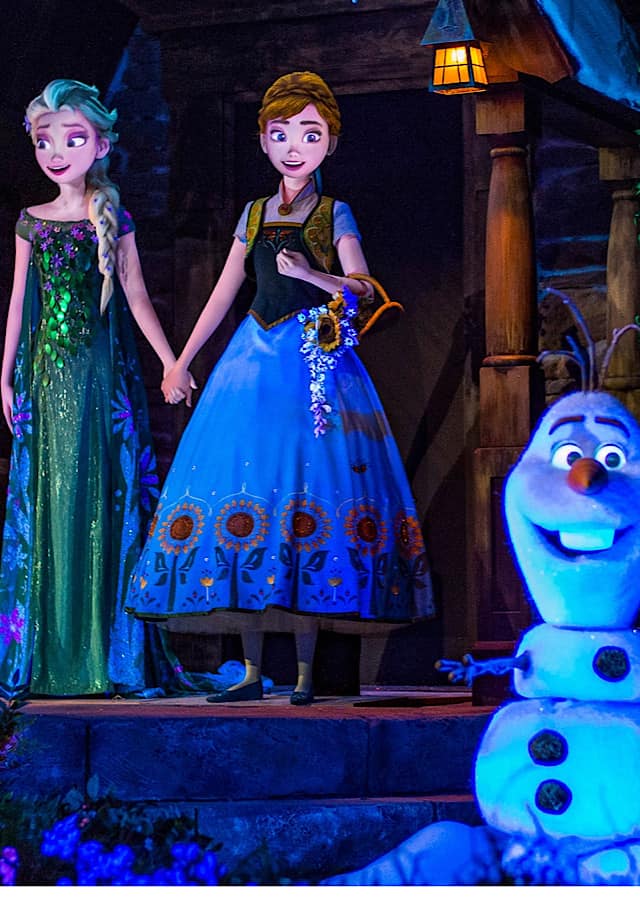 Love it or loathe it, there is one thing that is certain: Frozen Ever After marked a revolution in the world of Animatronics. Elsa, Anna, Olaf, and their friends were the first ever all-electric Audio-Animatronics. Their predecessors all rely on either pneumatics or hydraulics. The electronic system allows for the fluid range of motion you will notice if you watch them. It is so interesting to see the choreographed articulation of the movement.
This ride marked a big transition between the types of Animatronic technology seen on classic attractions like Peter Pan's Flight and the Many Adventures of Winnie the Pooh and on more modern technology utilized on attractions like Millennium Falcon: Smuggler's Run and Na'vi River Journey.
As you enjoy the ride, you can watch the characters come glittering to life to tell a brand new story. They will send you from scene to scene and might just leave you spellbound and perhaps a bit damp.
Rise of the Resistance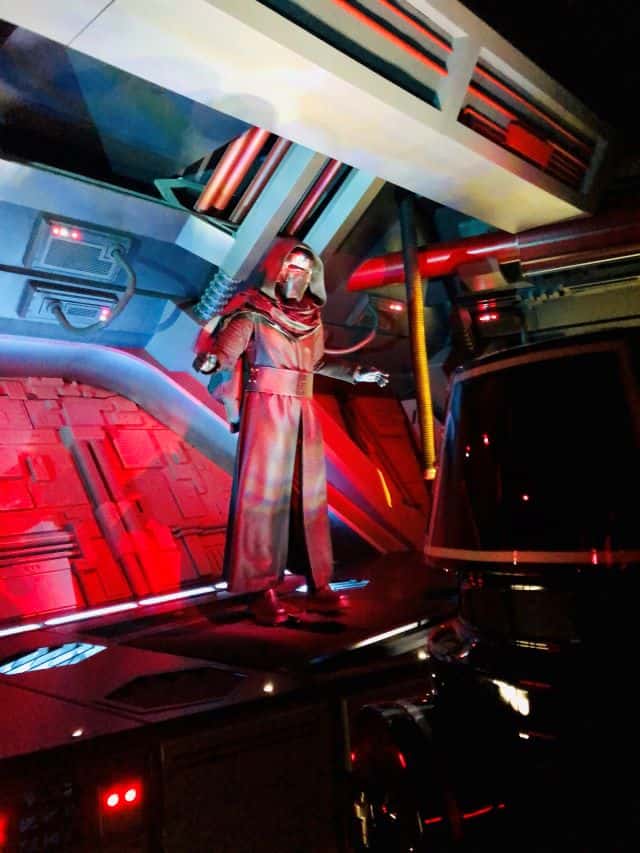 A Hollywood Studios attraction rounds out the list. Rise of the Resistance is the smash hit located in Star Wars: Galaxy's Edge. In addition to being one of the most popular rides in Walt Disney World, Rise of the Resistance also has the distinction of having some of Walt Disney World's most cutting-edge Audio-Animatronic technology. This ride is a blend of simulation, live action, trackless ride, and thrill ride all tied together with a blend of human and Animatronic storytelling.
The Audio-Animatronics found on the ride are more advanced than anything we have seen so far. The fluidity of Kylo Ren's movements, for instance, makes him unbelievably lifelike. It is amazing to see how far technology has come since Walt Disney's Enchanted Tiki Room came to life.
Other Animatronic Attractions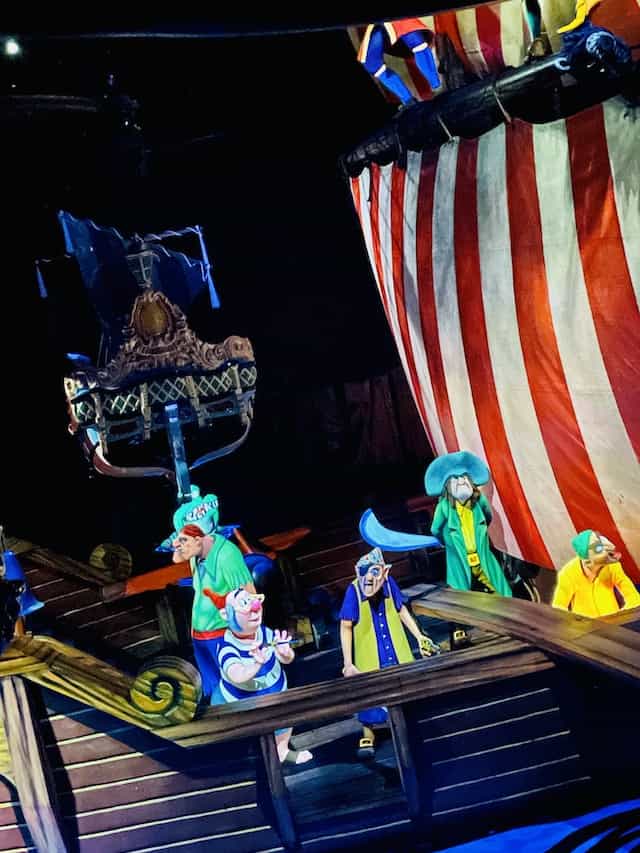 If that is not enough for you, which I am sure it will not be, never fear! These fantastic attractions are just the tip of the iceberg. Here is a complete list of the remaining attractions where you can spot Animatronics. Some of them are in the preshow or the ride queue rather than on the ride themselves, so keep an eye out.
Magic Kingdom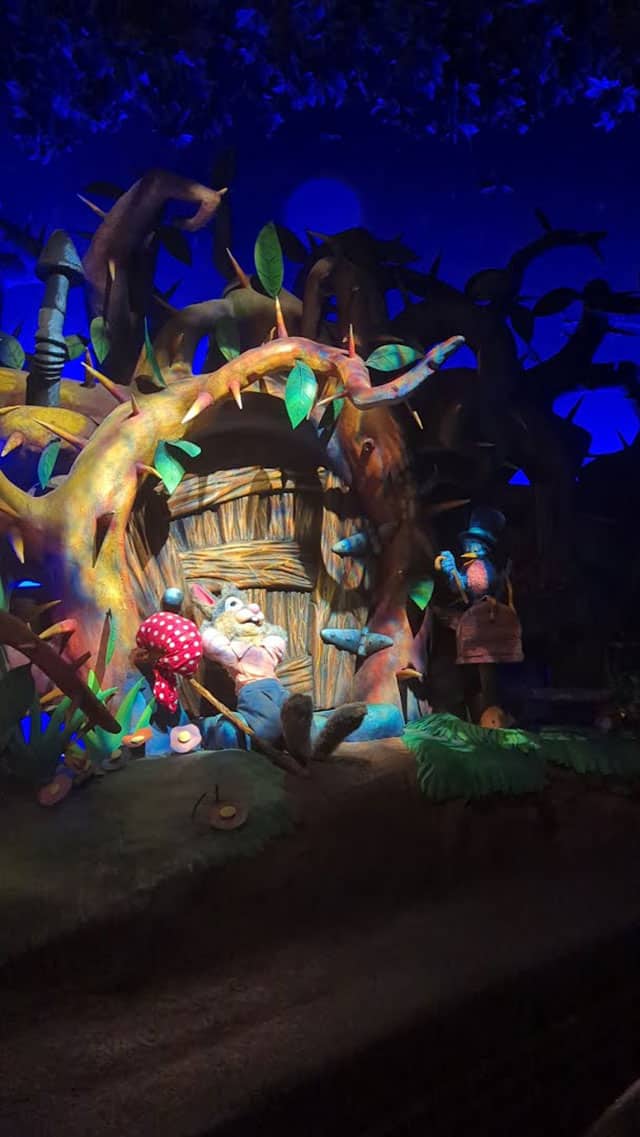 Big Thunder Mountain Railroad
The Jungle Cruise
Haunted Mansion
Peter Pan's Flight
Buzz Light Year's Space Ranger Spin
it's a small world
Country Bear Jamboree
The Hall of Presidents
Liberty Square Riverboat
The Many Adventures of Winnie the Pooh
Splash Mountain
Under the Sea ~ Journey of the Little Mermaid
Walt Disney's Carousel of Progress
Epcot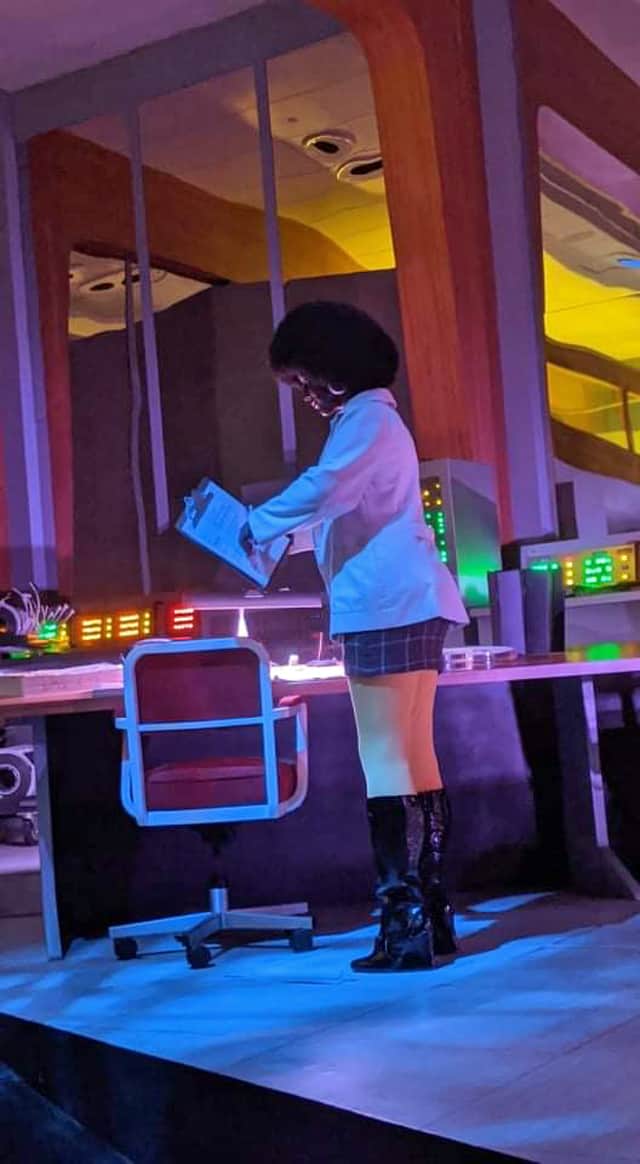 The American Adventure
Gran Fiesta Tour Starring the Three Caballeros
Journey into the Imagination with Figment
Living with the Land
The Seas with Nemo and Friends
Spaceship Earth
Disney's Hollywood Studios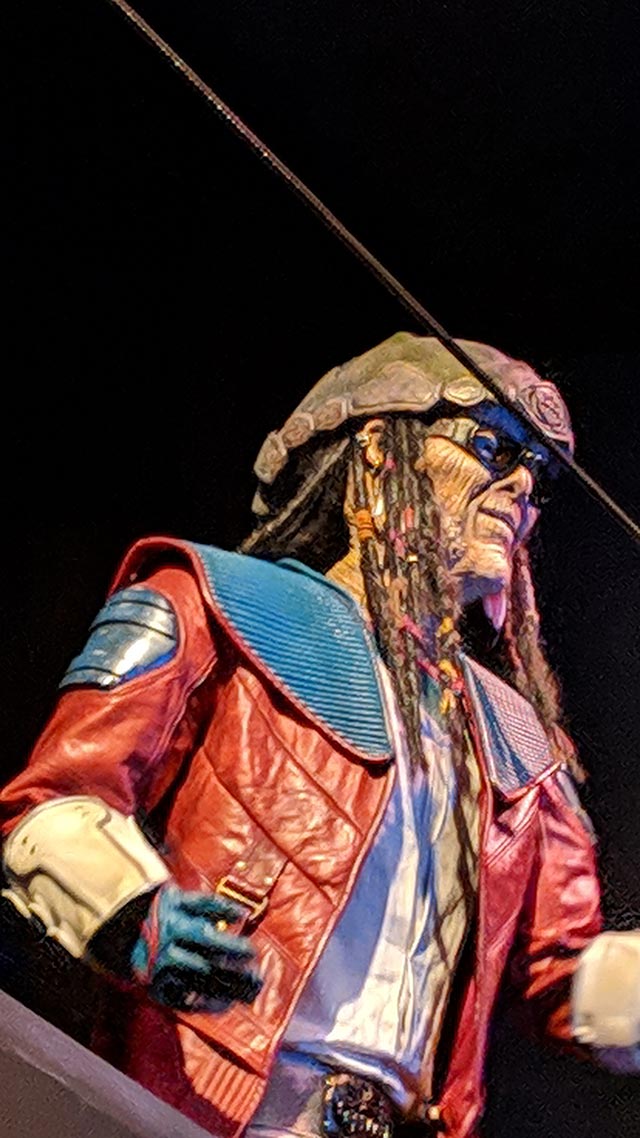 Mickey & Minnie's Runaway Railway
Millennium Falcon Smuggler's Run
Mupet*Vision 3D
Star Tours: The Adventure Continues
Slinky Dog Dash
Toy Story Mania!
Disney's Animal Kingdom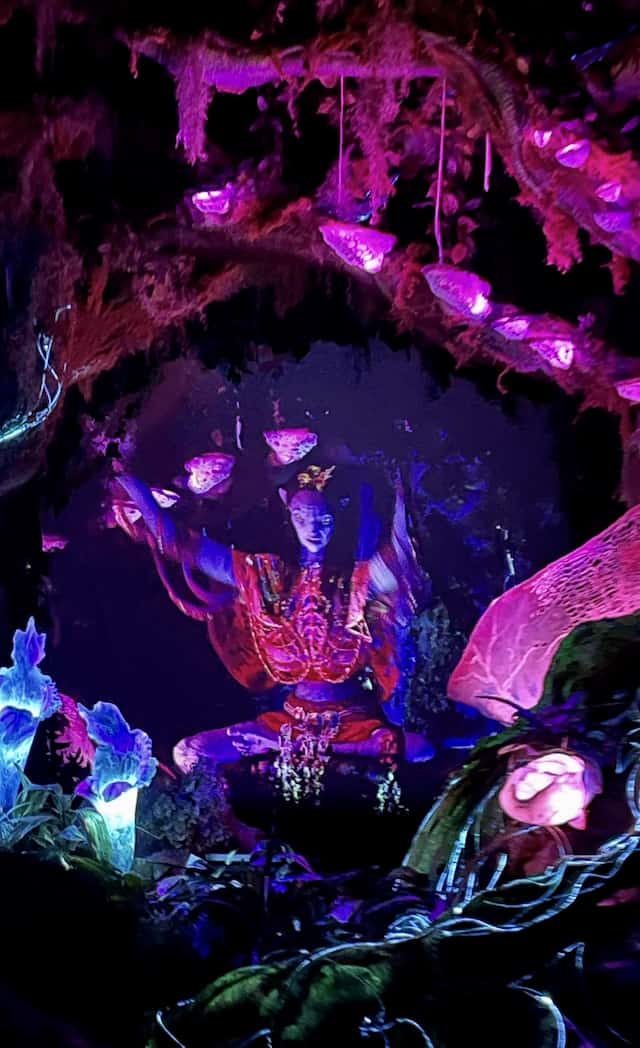 DINOSAUR
Expedition Everest: Legend of the Forbidden Mountain (even if it is Broken)
It's Tough to be a Bug
Na'vi River Journey (which contains arguably the most beautiful animatronic to date)
Final Thoughts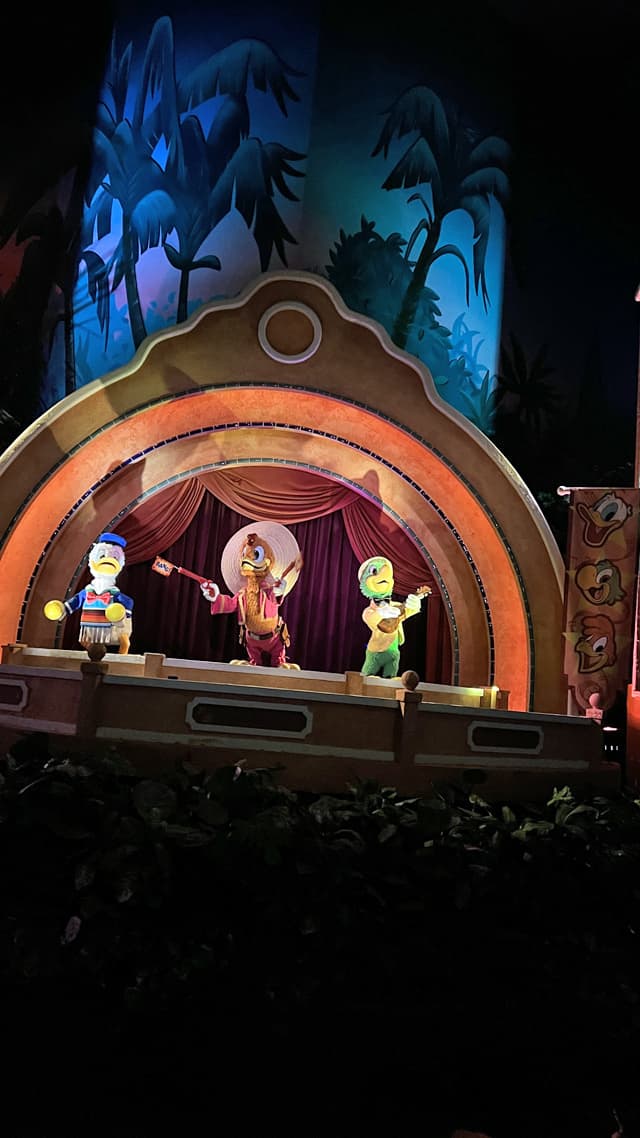 Some are endearingly adorable, some are decidedly nostalgia-inducing, and some are advanced beyond belief. But regardless of all else, one thing is for certain: Animatronics are a huge ingredient in the recipe for Disney Magic! Can you imagine the parks without them?
Do you have a favorite ride or perhaps even a very favorite animatronic? Tell us about your favorites in the comments or join our friendly crew to continue the conversation on Facebook.