Do you and your children pin trade at Disney? Read on to see why you should start!
Pin Trading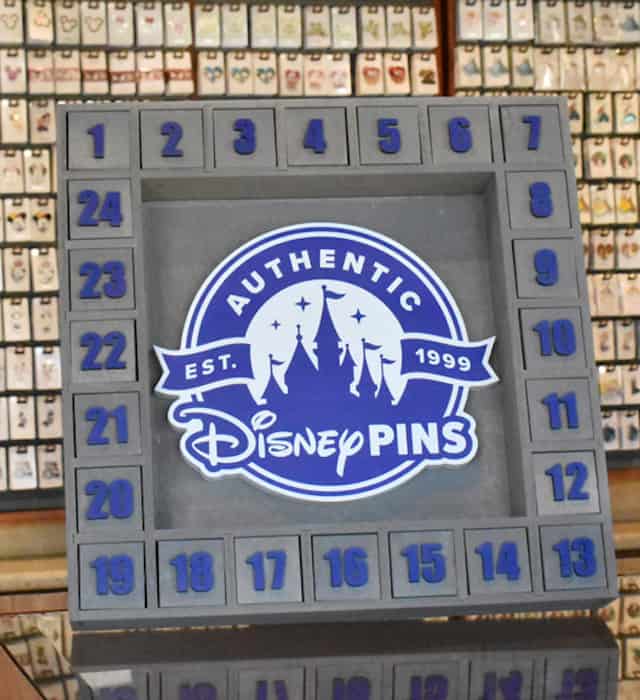 Pin trading at Disney is a unique way to collect souvenirs and meet people with similar interests along the way. The process of pin trading is fairly simple. Guests buy Disney pins and bring them to the park on a lanyard or in a pin book or backpack. There are many cast members who have lanyards, guests who have pins to trade, or even pin trading boards at resorts, restaurants, and shops around the park.
Susan wrote an excellent guide to pin trading that is linked here and is a great place to get started. Be sure to read this article to find out all of the ins and outs of the process and how it has changed in the past few years if you haven't been to Disney in awhile!
Trading with kids is an excellent way to make memories on your next Disney trip. Read on for the top reasons you should consider starting this with your children!
Reason #1: It is a fairly inexpensive hobby to begin.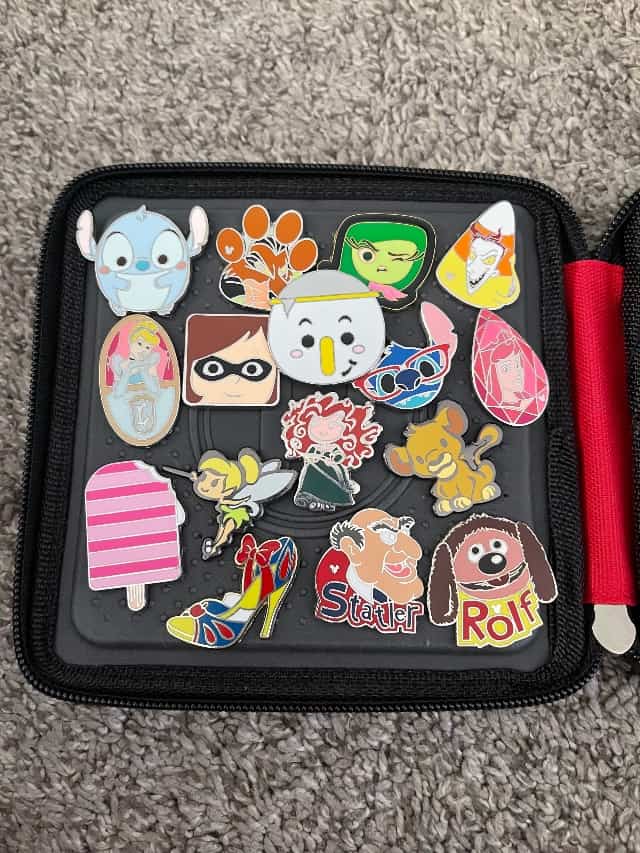 Pin trading is a hobby that requires a little bit of an up front investment, but can be a relatively inexpensive hobby to begin. Starter pin sets can be found all over Disney property depicting pretty much every Disney character, attraction, or even theme park snack that you can imagine!
Have your child pick out a few starter sets and display them on a lanyard or in a small travel pin book or backpack. My son has both a lanyard and a pin book that is small enough to slide easily into my Loungefly with all of our other park essentials. We prefer the pin book simply because we don't have to worry about taking the lanyard on and off for rides and potentially having pins fall off throughout the hustle and bustle of the park.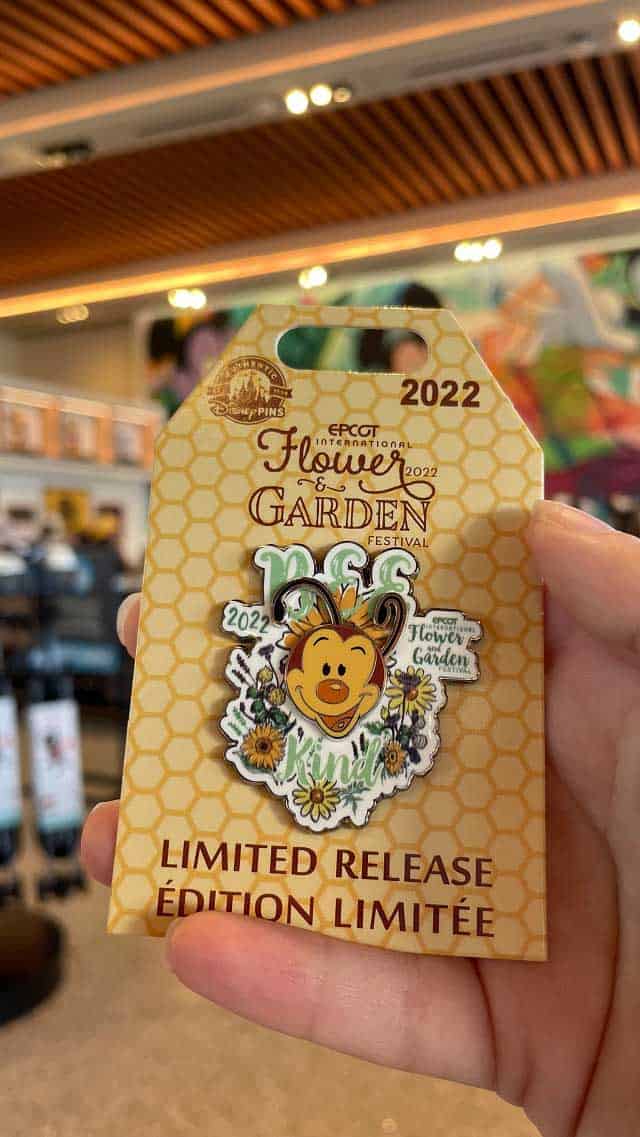 Now, each time you go into a gift shop, your child can look for the pin board often displayed at the register to trade. There are even mystery boards for trading! Having the option to pin trade for souvenirs has sometimes saved me a lot of money because my kids always want to shop in the gift shop after each attraction! Now, I can sometimes talk them out of whatever souvenir they are eyeing by encouraging them to check out the pin board!
I should add, though, that pin trading is not an inexpensive hobby altogether. Once you get started, it is hard to stop! We have two collections of pins: a set for trading and a set for collecting. We are always looking for pins to add to either set and can't leave a new resort, attraction, or festival without grabbing at least one pin to collect!
Reason #2: It gets your children talking to others.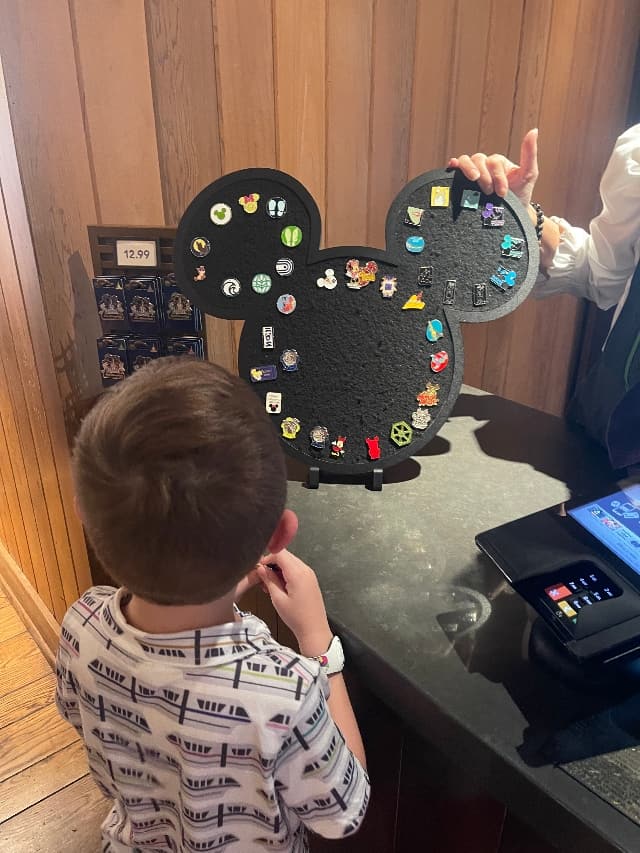 One of the best benefits of pin trading is that it gives your child an opportunity to learn how to talk to others. There are great skills to be learned about communication through pin trading. Children learn confidence by asking others to trade and negotiating skills through the trading process.
Oftentimes a pin trade is a way to start a conversation with a cast member that then transitions into discussions about favorite attractions and characters, which allows children even more practice. This is great for children who might be shy and a great way to build up conversational skills!
My children are young (5 and 2), so we are always together while pin trading. If you have older kids, however, this could be a fun activity that they can take ownership of and totally complete on their own throughout the parks, adding an additional layer of responsibility to practice.
Reason #3: It makes for a fun collection of memories to display.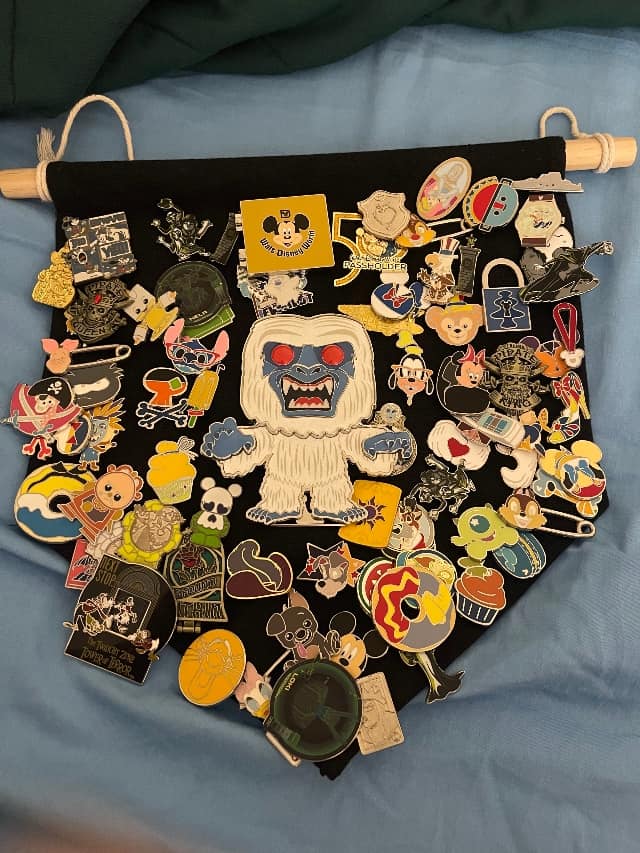 Ultimately, pin trading ends up in a pretty phenomenal product: a collection of pins that represent all of the best memories of your Disney vacation. Kids can display their own collections in their rooms and look at the pins as a reminder of all of the fun had at Disney! My son's pin collection hangs on a display right above his bed and he loves to talk about his favorite pins and where he got them!
Reason #4: It's a bonding experience for you and your child.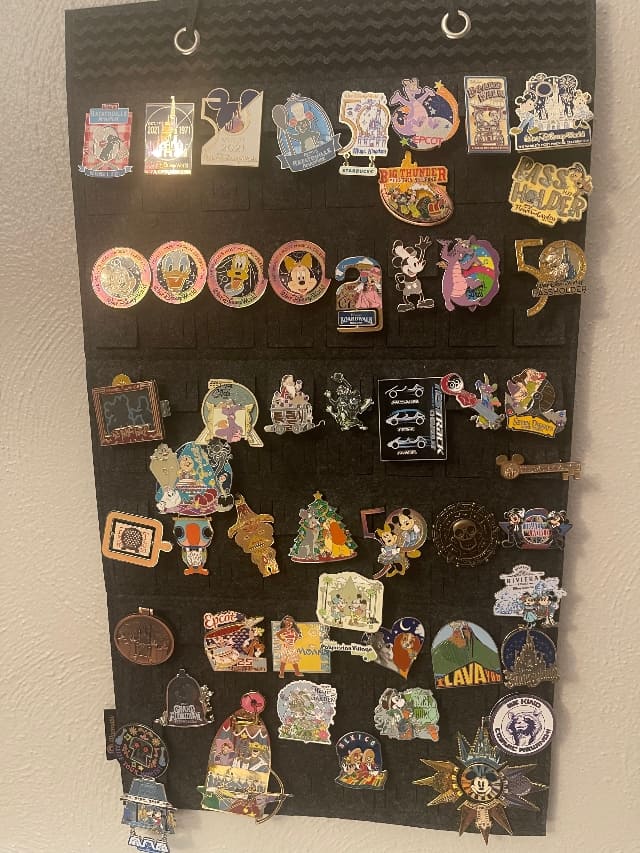 For my five year old and I, pin trading and collecting is a shared hobby that we can enjoy together. We love talking about our favorite pins we have and the pins we need. It is so fun to go into a park with a goal of finding the coolest new addition for our collection.
This also gives us something fun to do in between trips as we love to peruse ShopDisney and other pin trading and collecting groups online to find the "just right" pins we are looking for! It keeps the excitement going in between our trips to Disney, which is such a fun bonding experience for us!
Reason #5: It gives you small souvenirs that are easy to pack.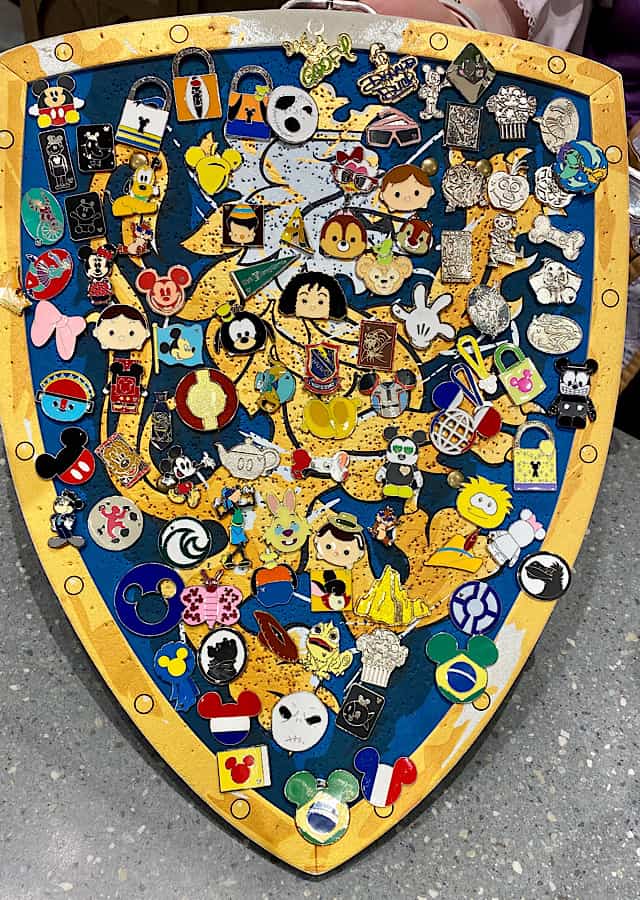 If you love to travel to Disney with just carry-on luggage like me, you might not have a ton of extra space for large souvenirs. Pin trading allows you to collect lots of great souvenirs that do not take up a ton of space!
We like to put all of our pins we collect on a trip inside one Disney Parks shopping bag and pack them away wrapped inside of clothes for extra protection on the plane ride home. They take up very little space, but are a great way to collect tokens to remember your child's favorite attractions and experiences!
What are your thoughts about pin trading? Is this something you do with your child (or by yourself!) at Disney? Do you have a pin collection you'd be willing to share? Comment below or jump onto our Facebook page and share a picture of your collection or favorite pin. Maybe someone would like to start a virtual trade!

Are you planning a vacation? Reach out to our trusted travel agency sponsor Authorized Disney Vacation Planner
Mouse Class Travel
!