Mickey's Not So Scary Halloween Party is known for guests getting LOTS of candy. Even better, there is one location that is a MUST do!
Mickey's Not So Scary Halloween Party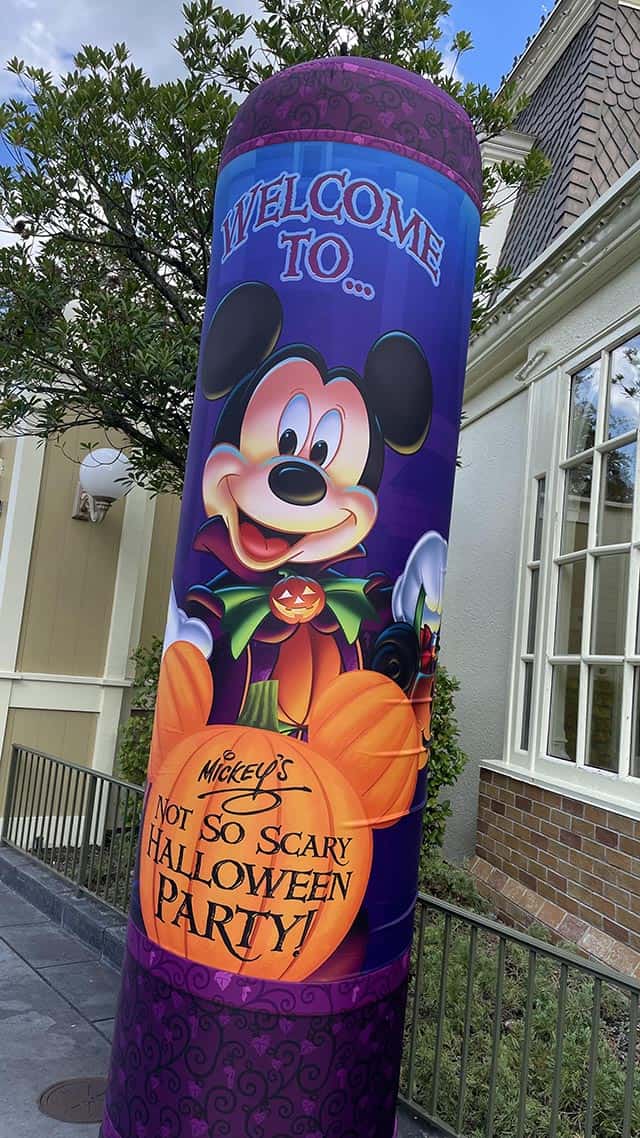 The incredible Halloween-themed event is back at Disney World after a two-year break! This party boasts parades, stage shows, special fireworks, character meets, trick-or-treating, and SO much more.
You can see the dates and pricing for 2022 HERE and what new updates will take place HERE. Be sure to check out the full foodie guide and the dessert party for Mickey's Not So Scary Halloween Party. Reservations for dessert parties and table service meals are now available to book!
Check out some of our reviews from the writing crew:
FULL SIZE CANDY!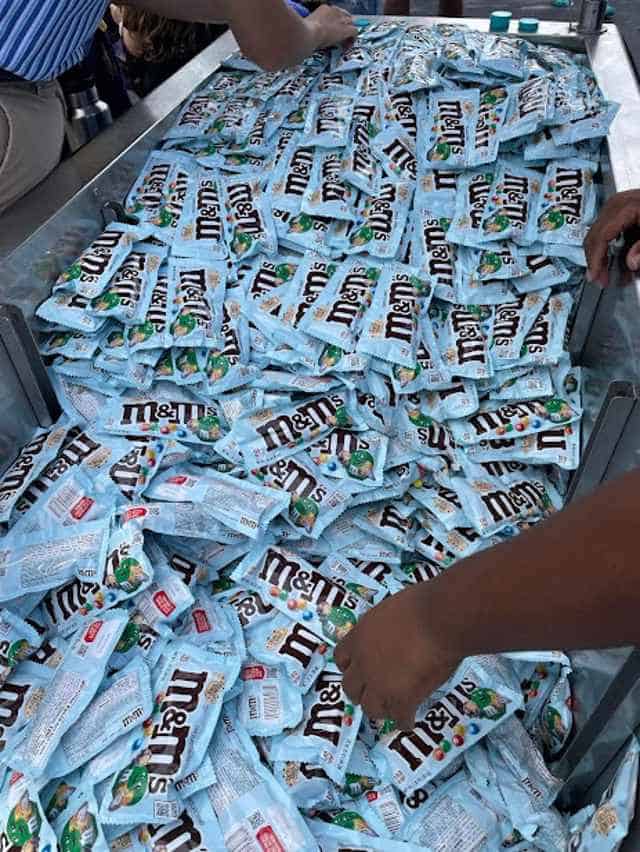 Your Kenny the Pirate writing crew has found Cast Members are handing out FULL SIZE candy at ONE location! How awesome is that?
The FULL SIZE M&Ms are given out at the Main Street, U.S.A candy stop in good weather or the Tomorrowland Terrace if it is raining.
This spot is your first spot of the night if you check into the party from the main entrance. It is located on the side path off of Main Street, U.S.A. This path is not usually open unless crowds are heavy. When I attended the party it was raining, so the bag pick up and first stop (FULL SIZE CANDY INCLUDED) was at the Tomorrowland Terrace. The full size candy that you receive is a bag of Crunchy Cookie M&Ms. YUM!
As always this is subject to change, but this is just what we have noticed at several of the parties we attended. Happy trick-or-treating, crew!
What do you think of the full size candy being given out? Have you attended a party and received a full size bag of M&Ms? Let us know on the Kenny the Pirate Facebook page. Don't forget to join the KtP crew page, too!