Parties this year are selling out like crazy! Can you really get value out of a sold out night?
Sold Out Halloween Parties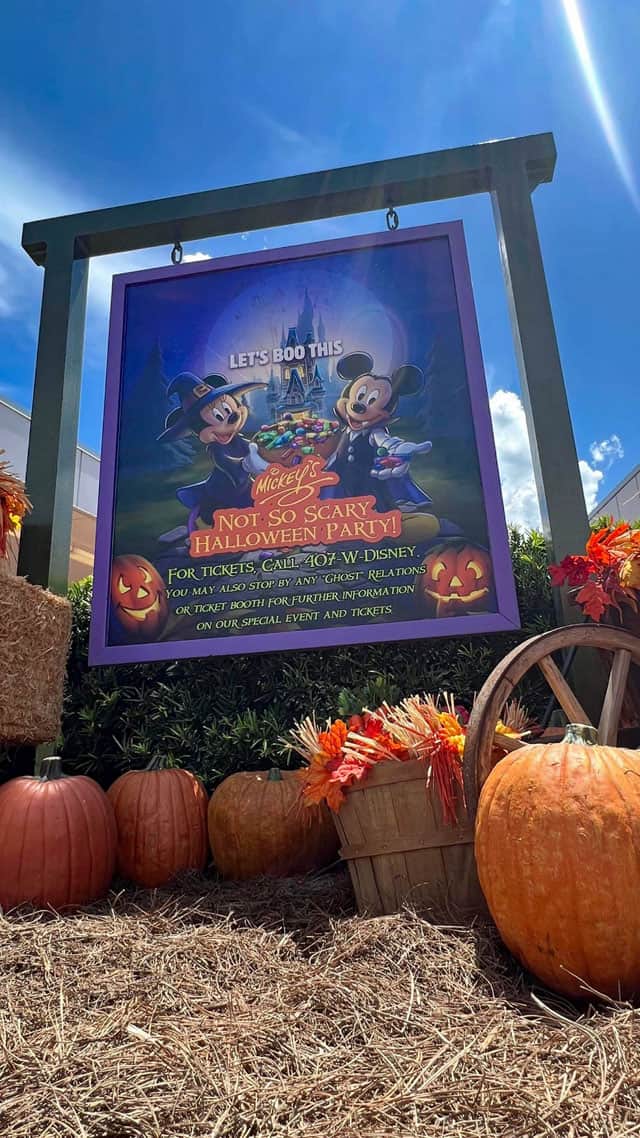 As we have previously covered, Mickey's Not-So-Scary Halloween Parties are selling out rapidly! As of this posting, 15 of the 37 parties are currently sold out for guests.
In previous years, guests could sometimes buy tickets at the gate for Halloween parties, even on sold out nights. This has not been the case thus far this year.
While we aren't sure exactly what is driving up the demand for party attendance, it likely connects to overall travel demand and entertainment changes. With character interactions back to pre-COVID status and many entertainment offerings and restaurants returned to "regular" operations, many guests are returning to the parks in full force.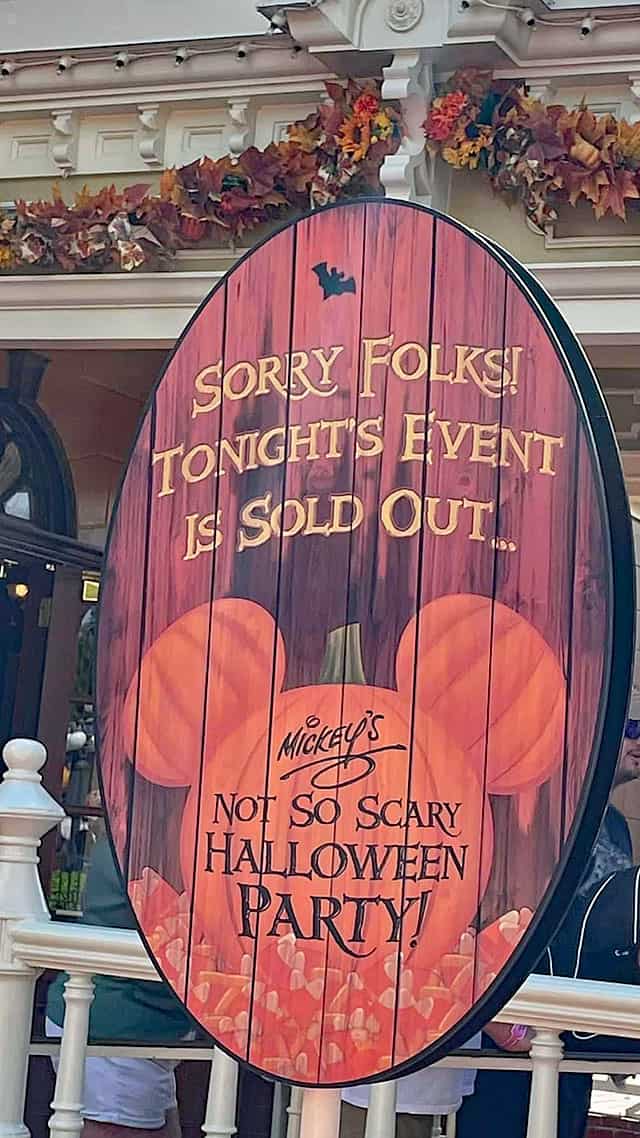 And, with the return of many offerings like the Boo to You Parade, guests are paying good money to experience their favorite spooky experiences!
My family and I attended the sold out party on Friday, August 19th. This was the third party of the 2022 season and our first ever Halloween party. Read on to learn more about our experience and whether or not it is "worth it" to attend on a sold out night.
Overall Crowds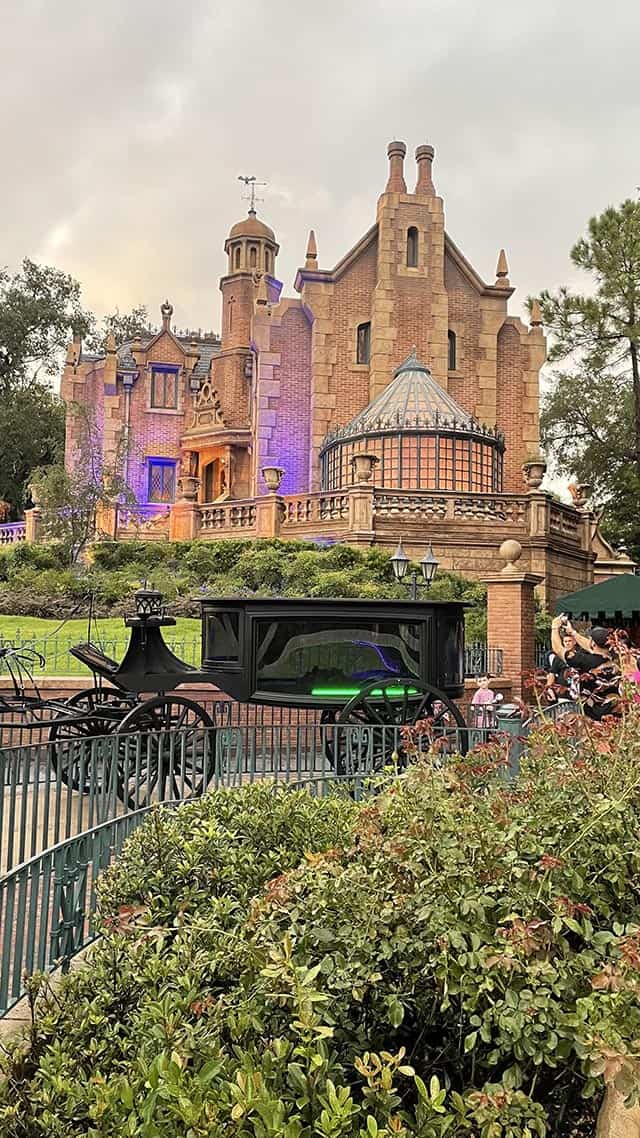 As you can likely guess, a sold out party is crowded! We attended Magic Kingdom in the morning on August 19th and saw very characteristically light (for a party day) crowds. Many attractions throughout the morning were "walk on", and there were very few people lining the streets for the Festival of Fantasy parade's noon showing. We were able to quickly navigate through the park and really experience everything we wanted in the morning with ease.
We went back to our resort for the afternoon to rest up for the party and change into our costumes. Our original plan was to return back for the party around 5 p.m., but thunderstorms and heavy rain changed our plans. After the storms finally let up and we were able to get onto the monorail, it was a little after 6:30 p.m. before we made it to the front gates of the Magic Kingdom.
By this time, there was a large crowd at the gate. It moved relatively quickly, but everyone had to scan in and receive bands, so the process took until close to 7 p.m. for us to fully be in the park. From here, heavy crowds continued.
Trick or Treat Locations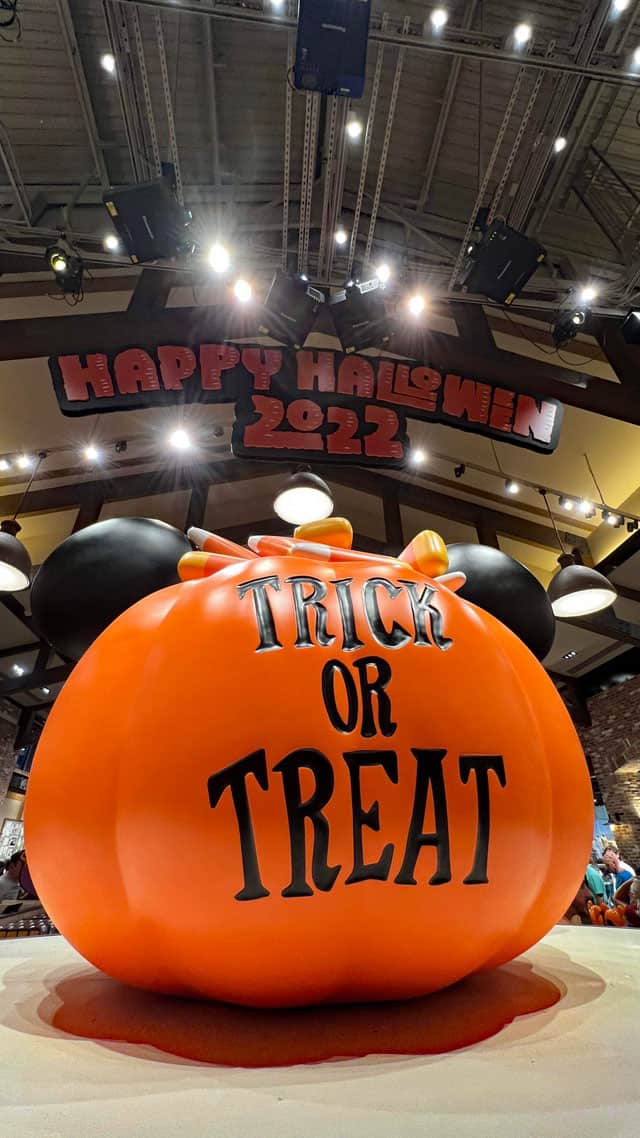 Most of the trick or treat locations had very long lines. We visited the first stop at Tomorrowland Terrace and also the Trick or Treat location at the Fantasyland Train Station. At each location, we waited around 15 minutes to get our candy. While 15 minutes does not seem like a terribly long wait, we did overhear cast members discussing the waits as "unusual" and that it was much longer than last year when guests would simply walk up to the stop and get candy.
We visited the trick or treat locations early in the night (close to 7 p.m. and close to 8 p.m.), so I'd imagine crowds lightened up at these locations as the night continued.
Character Meet and Greets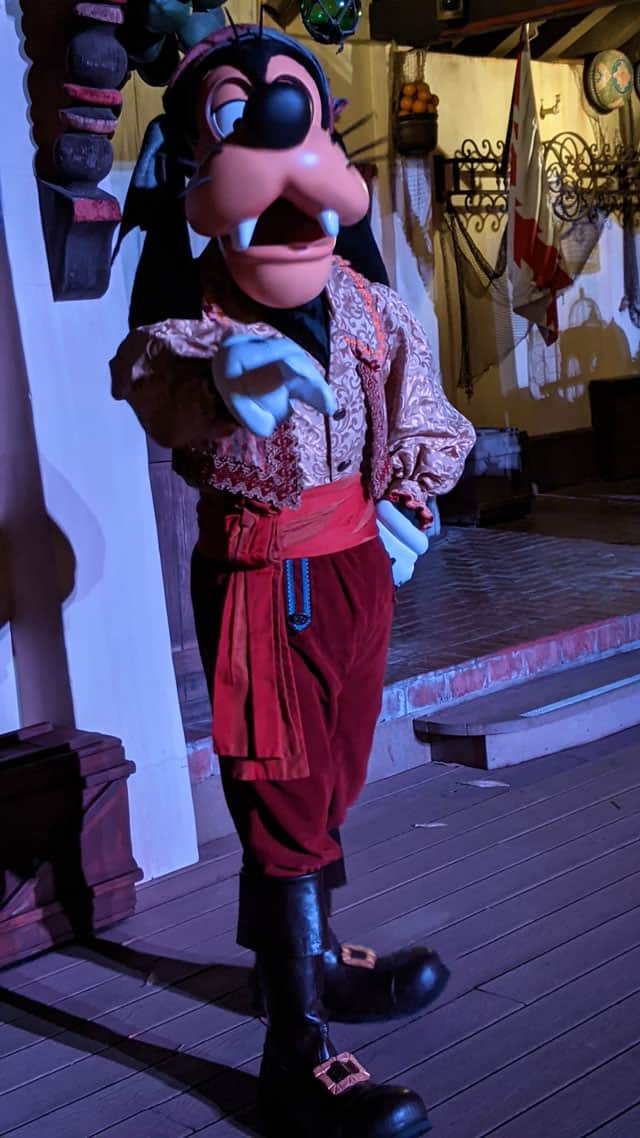 One of the best parts of a special, hard ticketed event at Disney is all of the characters that meet that you might not get to see on a regular park day. The Halloween party has many rare characters and/or characters in unique costumes that you simply cannot meet anywhere else.
As these characters did not greet guests last year and "normal" character interactions have returned, these lines were very very long. We waited about 20 minutes to meet Pirate Goofy, which we thought was very reasonable. We did jump in line to meet the cast of Winnie the Pooh in their Halloween costumes, however, after about 25 minutes, the line hadn't moved more than a few inches, so we jumped out of line to find a spot for the parade.
Boo to You Parade Viewing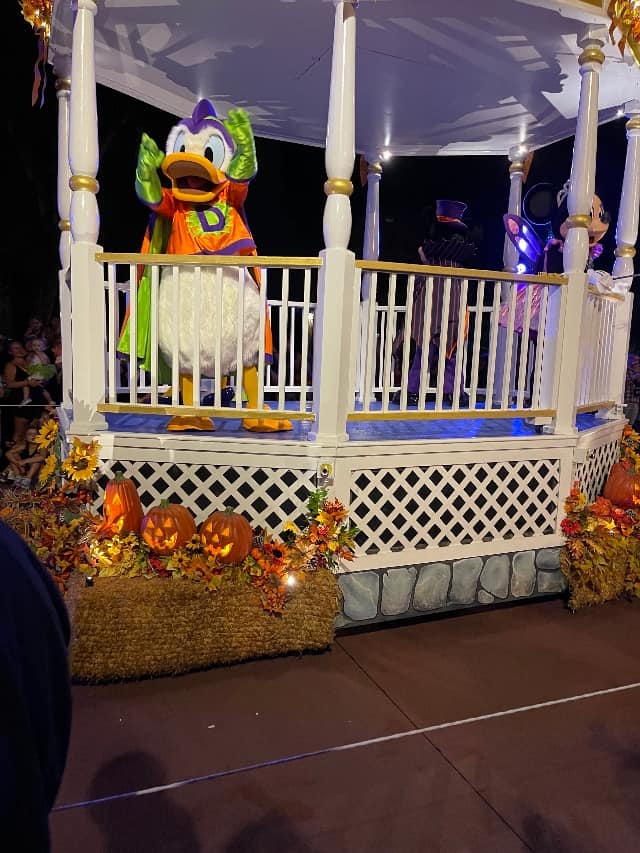 Around 8:50, we made our way into Frontierland to find a good spot for the Boo to You Parade. By this time, many people lined the parade path, but we were still able to find a good spot near the Frontierland Shootin' Arcade. Weather continued to play a role in the night, however, and the 9:15 parade ended up starting closer to 9:40.
While the parade route was crowded, it did not seem any more crowded than a regular ticketed daytime parade. Heading to the parade route and finding a spot about 25 minutes prior to the start of the parade allotted us time to find a good spot while not cutting too much into our party time.
Attractions and Special Attractions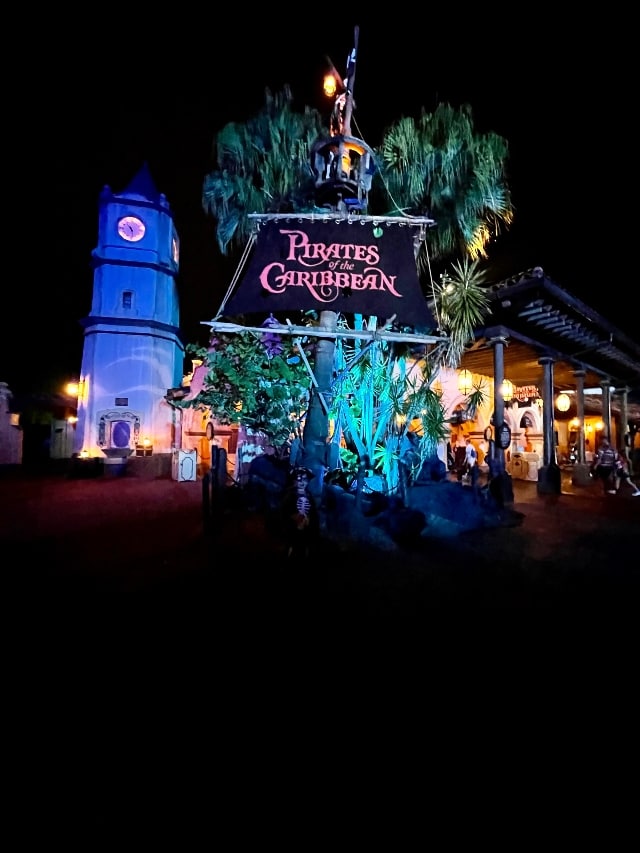 During the party, we experienced two attractions with special overlays: Mad Tea Party and Pirates of the Caribbean. Both of these lines went very quickly. I was nervous that, because of the special overlays, these attractions would have long lines. However, as a general rule, none of the attractions had much of a wait! This was a welcome surprise as my young boys love Pirates of the Caribbean, and I knew it was a "must do" for us during the party.
We also rode Haunted Mansion and the Many Adventures of Winnie the Pooh during the party. These attractions were practically walk on, which delighted both my 5 year old and 2 year old.
Overall Impressions and Tips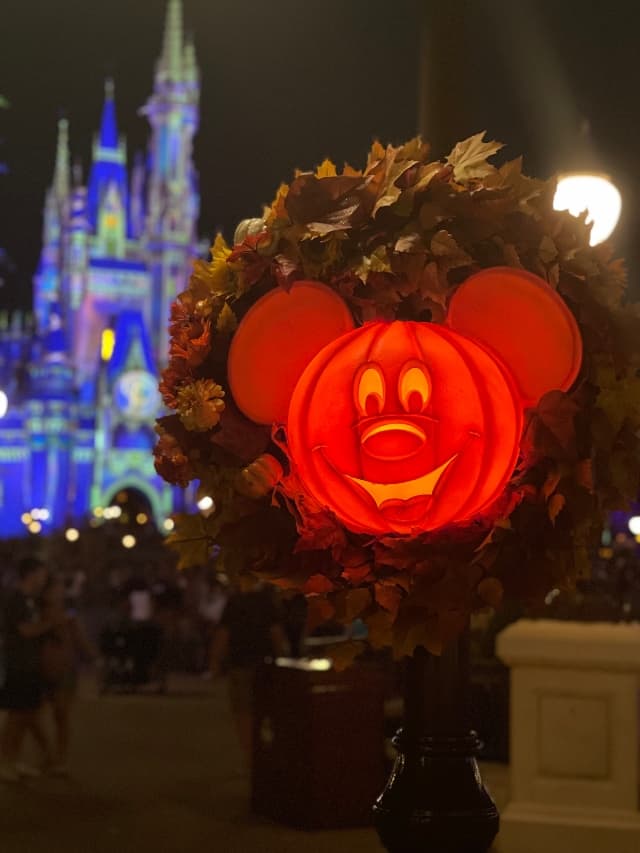 Overall, a sold out Mickey's Not-So-Scary Halloween party felt just as you'd expect a busy day at the Magic Kingdom would feel. We had great experiences with attractions and the parade and longer waits than expected for trick or treat stations. We anticipated long waits for the characters prior to attending, so this wasn't a big surprise.
The question here is: Should a hard ticketed event with seemingly "special access" to the park feel as crowded as a regular busy day at the Magic Kingdom? Is it worth your money? I would say definitely yes if you are not using a park ticket for the day on top of the party and instead use your party ticket to get into the Magic Kingdom at 4 p.m. If you are stacking a park ticket on top of an already expensive party ticket, this might not be the most wise use of your vacation money.
Top tips for a sold-out Halloween Party are: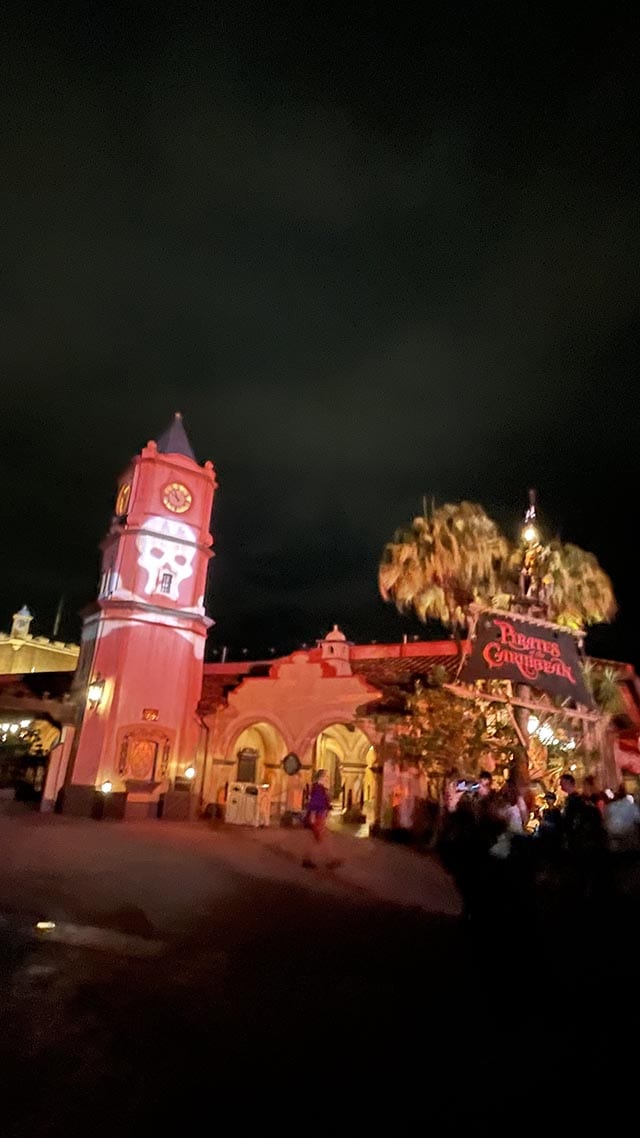 Prioritize one or two things as must-dos for you and make a plan to ensure you get to experience these things. For our group, it was the Boo to You Parade and the Pirates overlay. If your must-dos include a rare character, be prepared to wait.
Get to the park as early as you can! Sometimes extenuating circumstances like weather may impact this plan, but the sooner you can get to the party, the more time you will have to explore and enjoy all of the offerings.
Stay as late as you can. Crowds die down as the night goes on, making everything more manageable. We noticed a sharp decline in crowds after the 10:15 fireworks.
Don't expect to do everything. With crowds and lines, it is impossible to do it all. Go into the party with realistic expectations.
Have you attended a sold out event at Disney World? What were your experiences? Do you think a sold out Not-So-Scary Halloween party is worth the money? Comment below or continue the conversation on our Facebook page.