Do you love fireworks at Disney? Are you ready for some new nighttime spectaculars? Disney has made some pretty huge announcements today! Take a look for all of the details.
Nighttime Spectaculars
Part of what makes Disney fantastic is their spectacular nighttime shows! Today, we just received a whole LOT of announcements regarding some shows that are familiar and that will be completely brand new!
Today's D23 Expo began with something all Walt Disney World guests were hoping to hear about, Disney's Happily Ever After! Magic Kingdom's Happily Ever After fireworks show is an 18 minute, spectacular journey through Disney's most beloved films. This show uses projection mapping, lights, fireworks, and music to tell the story of heroes, love, and friendship from so many of the Disney movies we know and love.
If you were watching the news today, fans received a special surprise performance by Jordan Fisher singing the beloved song followed by news of the song's return in an updated nighttime show for Walt Disney World. You can read more about that HERE.
EPCOT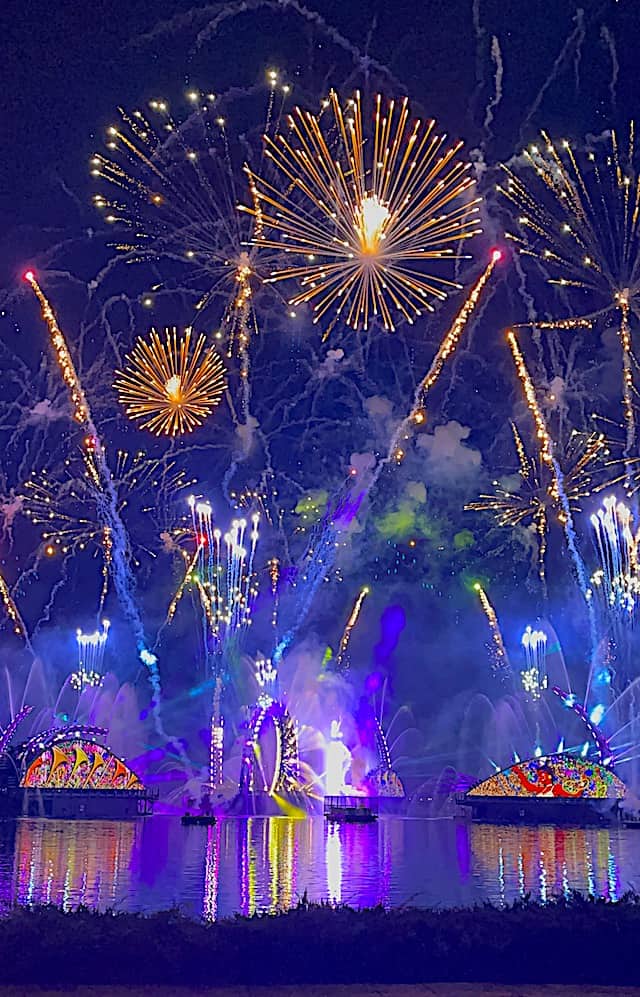 Meanwhile, over at EPCOT we received news regarding its upcoming 40th anniversary. We now know that EPCOT will be receiving an all new nighttime show coming to the park in later 2023. No other real details regarding the new nighttime show were given at this time, but we are so excited to see more!
Wondrous Journeys
As if that weren't enough, Disney also announced two entirely new nighttime spectaculars coming to Disneyland! Disney shares that, "A new Disneyland fireworks show, "Wondrous Journeys," will feature nods to all 60 Walt Disney Animation Studios films to date taking viewers on a journey filled with artistry, music, storytelling and heart."
Two new nighttime spectaculars will debut at Disneyland.
At the D23 Expo, guests received a sneak peek into the brand new song entitled, "It's Wondrous".
World of Color
"World of Color – One" will also debut at Disney's California Adventure. It will highlight the storytelling legacy of Disney's first 100 years and tells a new story through classic Disney movies and new favorites, like "Encanto".
Are you excited about the new shows announced by Disney today? Which one are you most excited to see? Tell us about it in the comments below or on our Facebook page.