Looking for some delicious food to enjoy at the International Food and Wine Festival? Well, this booth will definitely please the taste buds. Read on to find out some must tries from this wing booth!
International Food and Wine Festival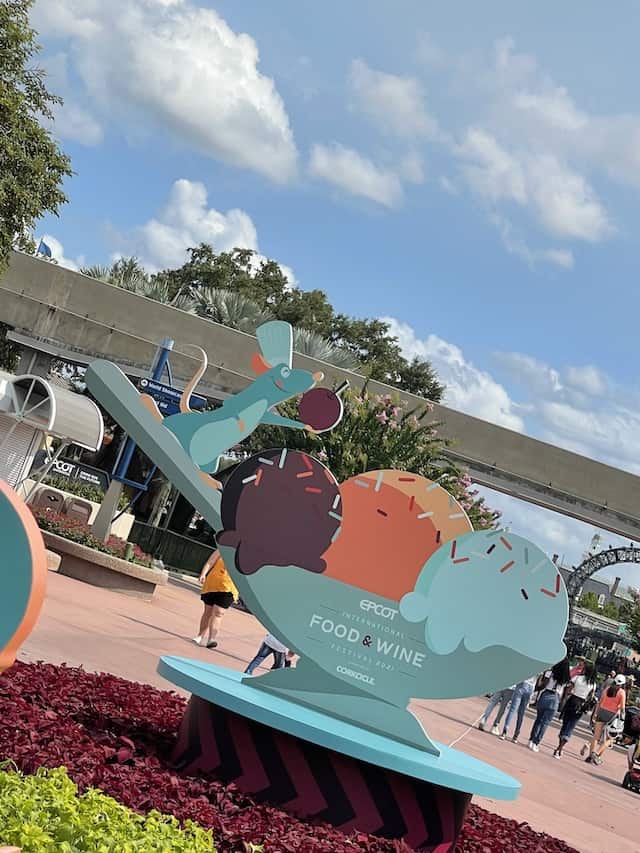 The Epcot International Food & Wine Festival is in full swing at Walt Disney World. Members of your Kenny the Pirate writing crew have headed to the festival to check out some of the flavors for you. We are eating around the world so that you will know what's a hit and what's a miss before you fork over your hard-earned Disney dollars.
This year's festival offers plenty of Global Marketplaces featuring flavors from around the world. You can check out all the Global Marketplaces available right here!
Brew-Wing At The Odyssey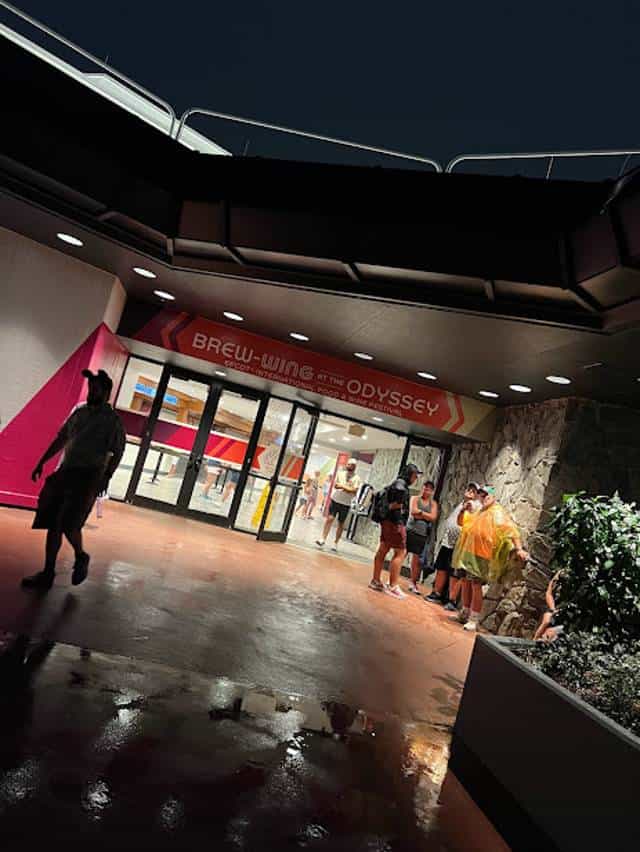 This booth is located between Mexico and Test Track Presented by Chevrolet. Here you will find six food options and at least six beverage options.
Food choices include:
Sticky Wings and Peanut Sauce and Grape Gel with Celery and Ranch
Garlic-Parmesan Wings with Celery and Ranch
Traditional Buffalo Wings with Celery and Ranch
Sriracha-Lime Wings with Celery and Ranch
Dry-rubbed Jerk-spiced Wings with Papaya Chili Sauce with Celery and Ranch
Crispy Brussels Sprouts with Buffalo Sauce
Beverage Options include:
Ivanhoe Park Brewing Company Pineapple Vibes Blonde Ale
3 Daughters Brewing Watermelon Wheat Ale
Central 28 Beer Company Groveland Road Blood Orange IPA
Bold Rock Honeycrisp Hard Cider
Woodchuck Guava 'Nother Hard Cider
Blake's Hard Cider Co. Strawberry Lemonade Hard Cider
Beer and Cider Flights are also available.
Place To Enjoy Your Wings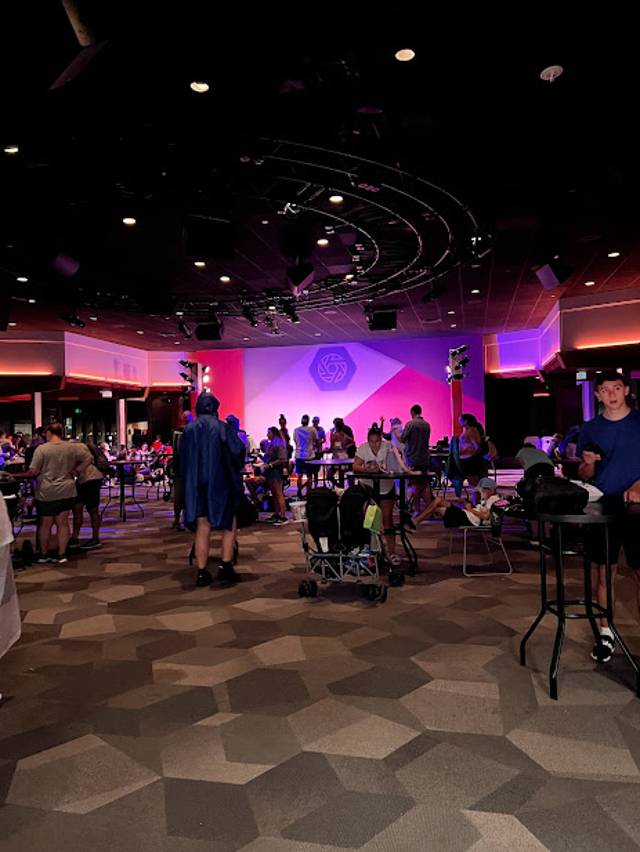 There are plenty of tables inside to enjoy your wings. This worked out well for us as a thunderstorm moved through right as we were ordering.
Many of these tables are high-tops, so you will still have stand. However, there are a few tables with chairs, so you can rest those tired feet.
Our Choices
I (Heather) tried the Traditional Buffalo Wings and the Garlic-Parmesan Wings. Each order is six wings, which makes the perfect number for sharing. This way you can try more than one flavor!
Each serving is six wings: the perfect size for sharing!
First up, the Traditional Buffalo Wings. These wings were moist and tender. They packed tons of flavor and just the right amount of heat. I love spicy foods, so I could have taken a little more heat. However, it has the perfect heat to please most taste buds.
The only downside to these wings was that they were not as hot temperature wise as I would have liked. They were not cold, but could have been warmer.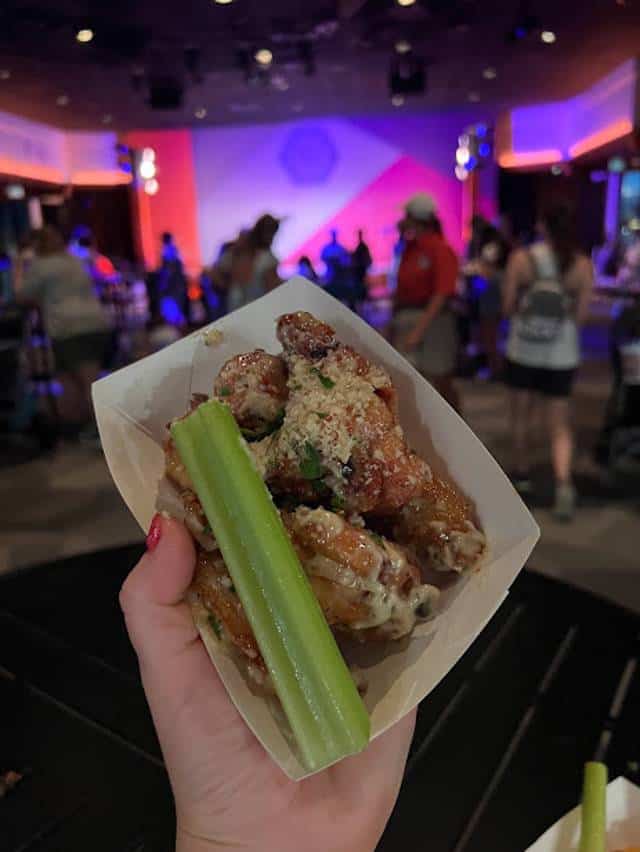 The Garlic-Parmesan wings were the perfect temperature. These wings were also moist and tender. The chicken was juicy and the flavor combination worked perfectly.
The garlic was not over powering and the Parmesan added just the right addition to round out this wing. Be sure to grab plenty of napkins because these wing options are messy, but you will be licking your fingers to get all that goodness!
These two wing options were so good. I know I will be back to try the other flavor options this booth has to offer!
Have you tried the Brew-Wing At The Odyssey? Will you be trying any of these wings? Let us know on the Kenny the Pirate Facebook page. Don't forget to join the KtP crew page, too!