Akershus has been closed since March 2020, but most recently some lucky Guests enjoyed an amazing dining experience! Is Disney testing to see if they could open Akershus with new characters and entertainment?
Akershus Royal Banquet Hall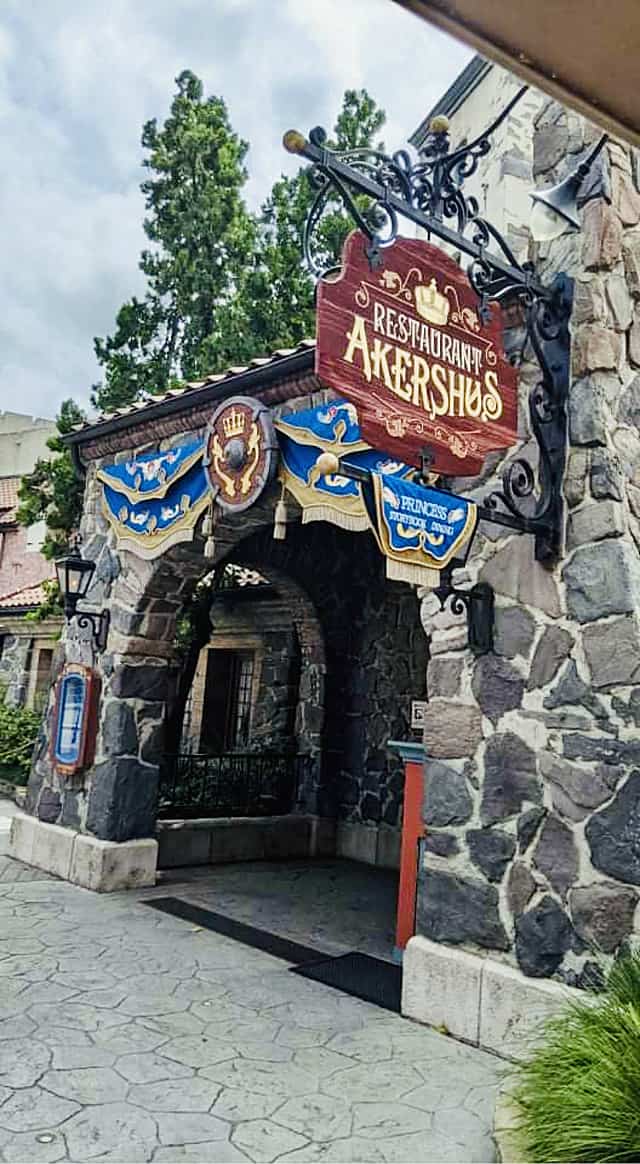 Located in the Norway Pavilion of Epcot, Akershus is a character dining experience. Join various princess inside a medieval castle as you feast on a smorgasbord of American and Norwegian food. Booking a meal here was an excellent strategy to meet several princesses like Belle, Snow White, Ariel, Cinderella, and Princess Aurora and enjoy a sit-down meal.
Unfortunately, Akershus has not been serving Guests since March 2020. It remained closed even when the parks reopened in July of that year. However, Disney and Florida Blue opened a lounge at this location in the fall of 2021, and they will do so again soon.
I enjoyed this lounge last year and appreciated the cool air conditioning, free snacks, and a place to rest my feet. But, I would much rather see Akershus reopen once again! Right now, the only character meal at Epcot is Garden Grill.
Princess Week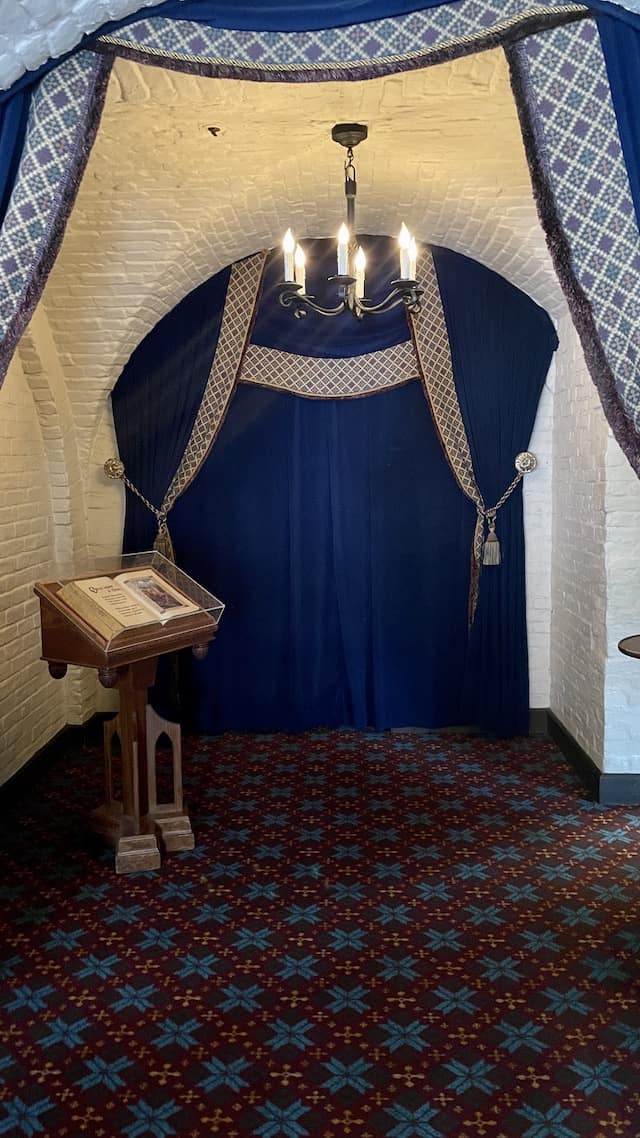 Disney is celebrating World Princess Week with a NEW princess, fun treats in the parks, and so much more! This week is a great opportunity to recognize impact of Disney Princesses and the courage and kindness they inspire in fans all around the world.
We will hopefully hear some fun news this week, but in the meantime, Disney hosted an incredible dining experience at Akershus this past weekend. Our friend, Leah Hazley, attended this special meal and she shared her experience over on her Instagram page.
Frozen-Inspired Meal at Akershus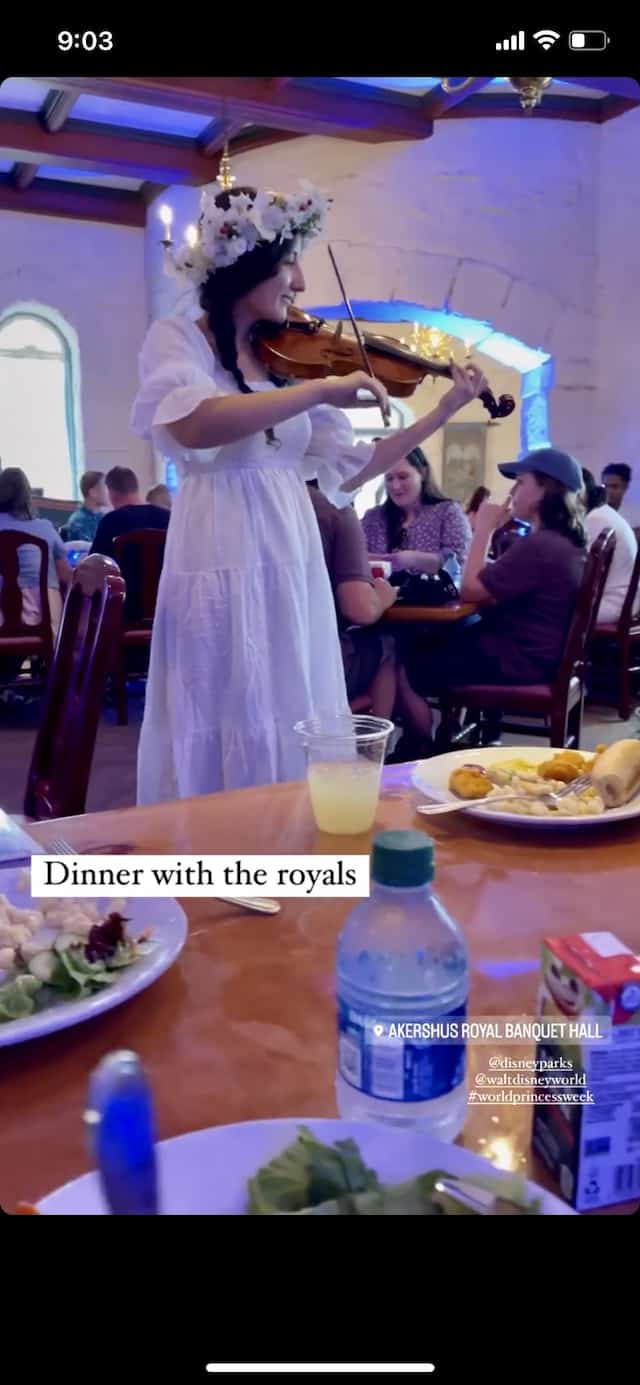 Disney transformed Akershus Royal Banquet Hall into a Frozen-inspired meal! As Guests dined on an incredible meal, entertainers moved throughout the dining hall and performed beautiful songs.
The treat station looked so very tasty! There were Olaf cupcakes with cute little arms and a nose. Some light blue cake pops looked very Elsa-inspired and were surely scrumptious!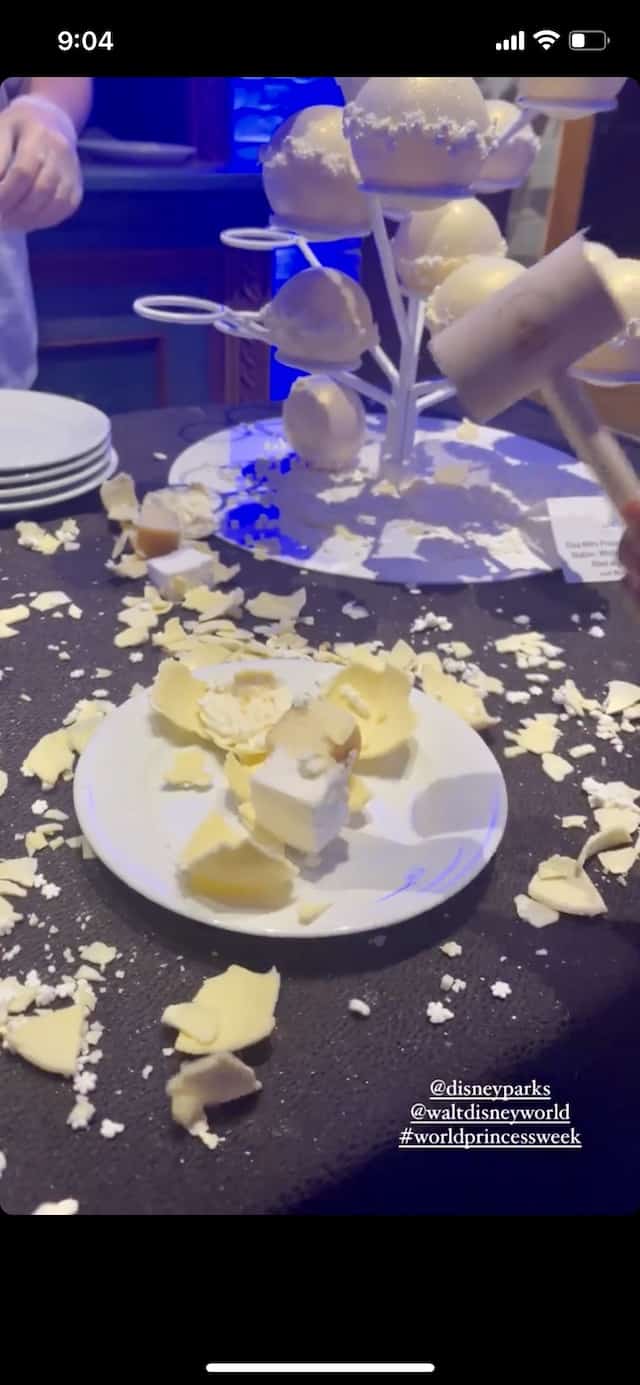 However, the coolest treat was the snow balls! Chefs prepared snow balls, and Guests could smash it open to reveal a tasty treat inside! What a fun and unique experience for kids!
In addition, Kristoff and Sven were on hand to meet Guests in the restaurant. All of this reminds me of the new Frozen dining experience on the Disney Wish!
Could this be a sign of things to come?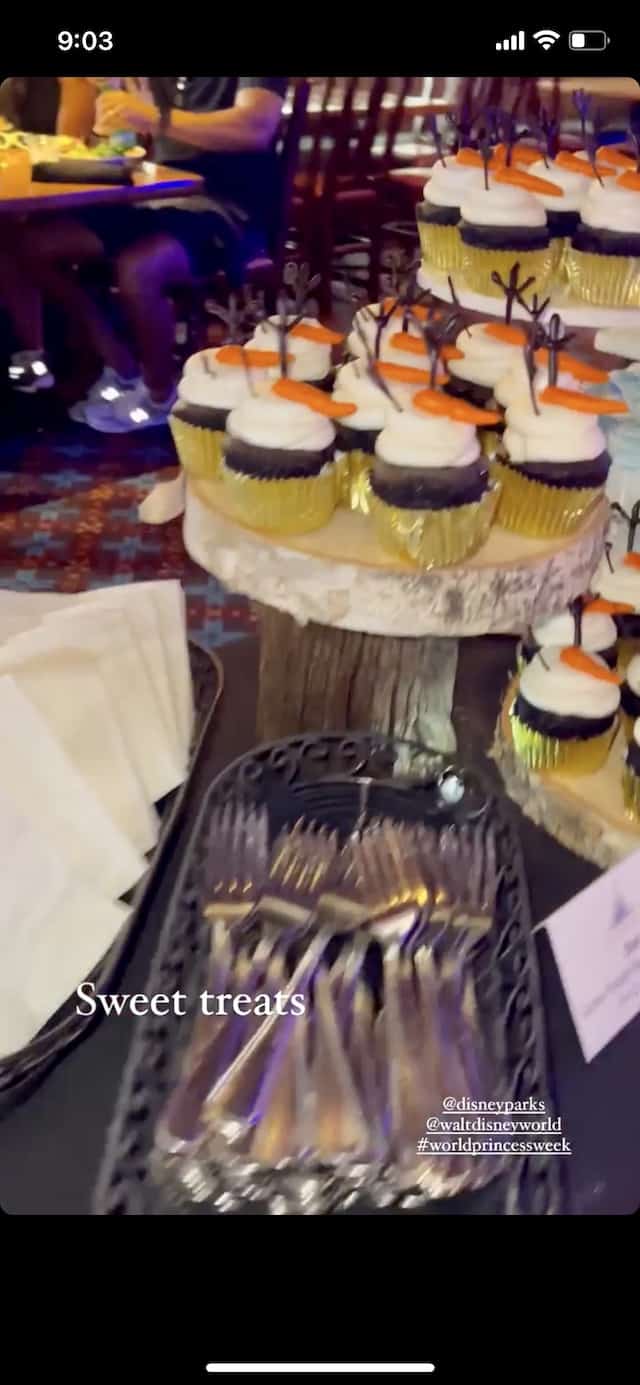 While this experience was for World Princess Week, it does make us wonder if Disney could possibly be testing for a Frozen-inspired character experience when the restaurant reopens.
What do you think? Do you think Disney may be trying to bring back Akershus as a Frozen character meal? Or, was just this a one-time special event for World Princess Week? Would you want a Frozen dining experience, or do you hope Akershus reopens as a princess meal?
Let us know in the comments below and on Facebook!