We tried a lot of the exclusive snacks, and we were not impressed. Have you tried any?
H2O Glow After Hours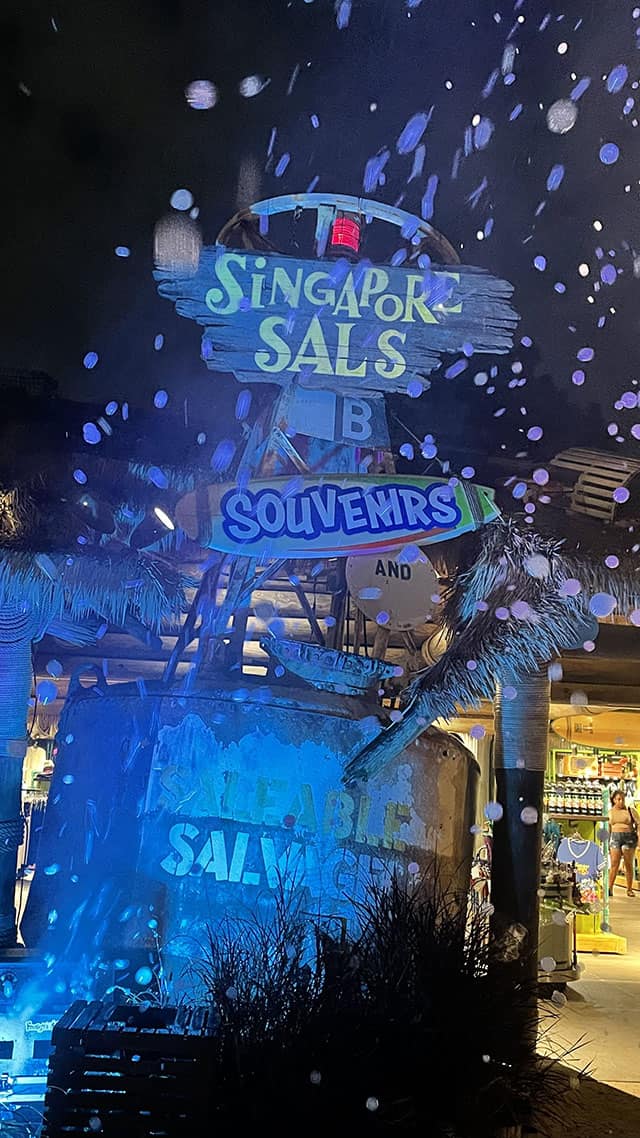 Recently, Walt Disney World announced the return of a popular event: Disney H2O Glow After Hours. The event takes place every Saturday night from May 28 to August 27, giving you three glowing hours in the water park after the gates close. Guests with tickets for the exclusive party can even enter Typhoon Lagoon as early as 6 p.m.
Disney's promotional lingo for the event says: Slide into the fun at this supercharged after-hours celebration overflowing with excitement for the whole family. After the park closes to the general public, get ready to "glow wild" at Disney H2O Glow Nights, where you'll have access to all available attractions—with shorter wait times.
Read Kate's review of the event HERE.
H2O Exclusive Food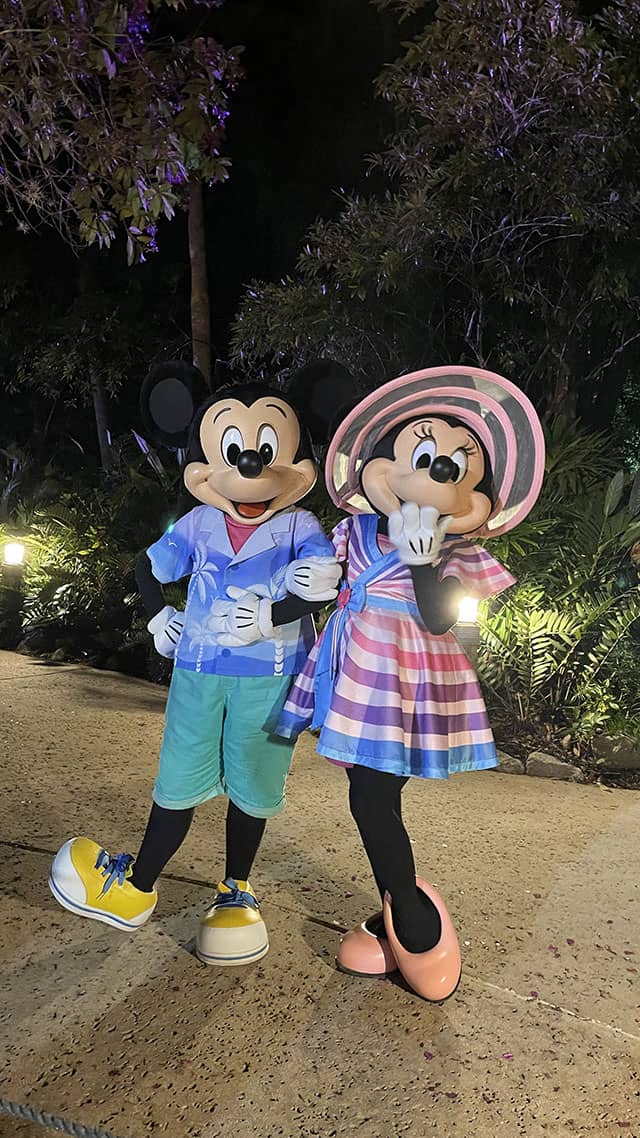 Disney provides free Mickey bars and popcorn during the event. In addition, specialty food and drinks are also available to purchase. You can check out the entire food and beverage lineup available HERE.
In general, our team had a wonderful time at H2O! The stage show and performers were so much fun. We loved seeing Lilo, Stitch, Goofy, Mickey, and Minnie in their beach attire. Not only did they dance around on stage, but they also joined the crowd to give hugs and high fives.
Attraction wait times were pretty low. Of course, some of the bigger raft rides had wait times of about 20-30 minutes. We completed all of the slides in about 1 hour!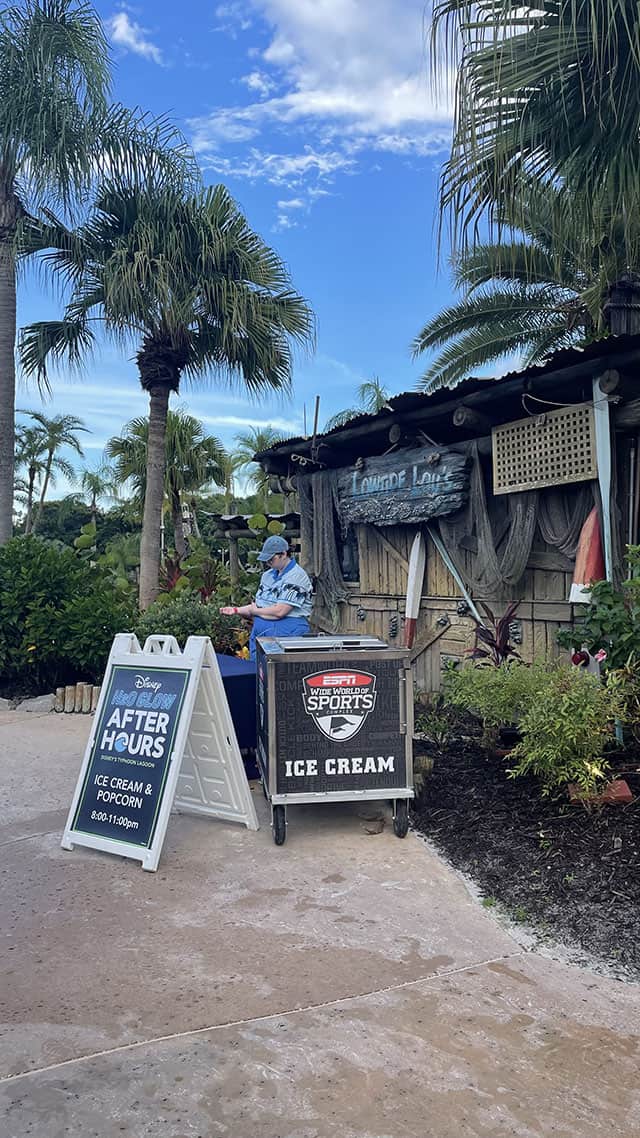 We decided to take the first two hours to get our bearings, watch the stage show, and try some food. Then, we spent the last hour-ish riding the water attractions. During that time, we tried the following items:
Grilled Orange Chicken Skewers
ManGLOW Barbecue Chicken and Waffles
Neon churros with electric icing
Glow Mein Noodle Salad
Watermelon Poke Bowl
Beef Nachos (not on the original food post, but we assumed it was H2O exclusive because of the food coloring)
Lightning Punch (alcoholic)
The Good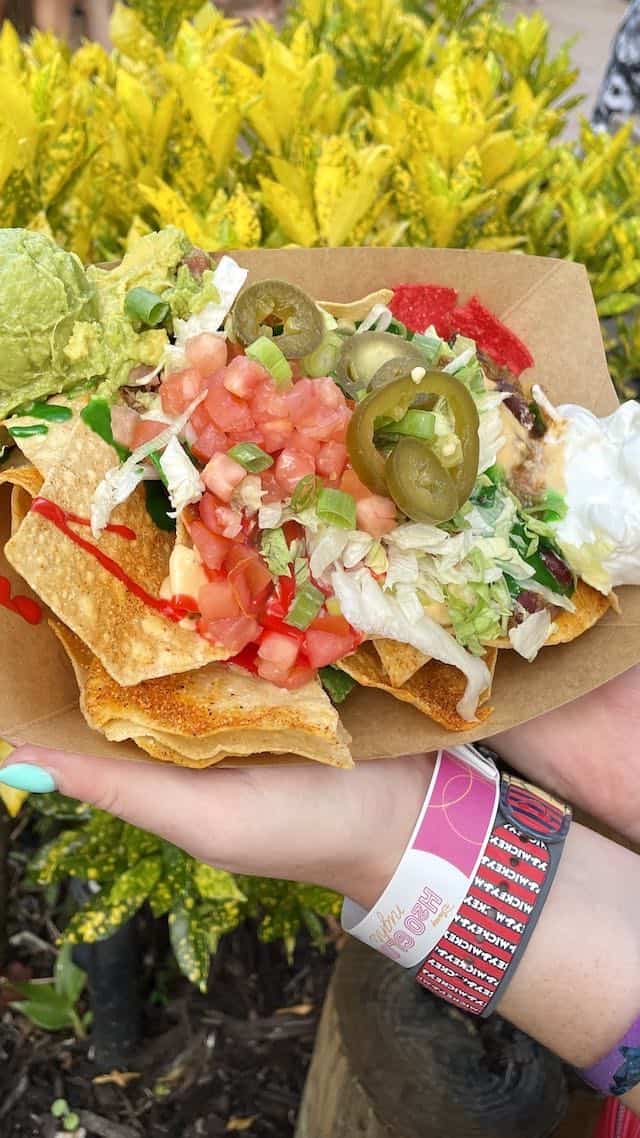 We purposely avoided items like Mickey pretzels and ice cream because those things taste the same no matter where you are in the parks. It was our mission to try actual food items that are truly exclusive to the event.
Unfortunately, all but two items fell flat. Let's start with the good.
Our team enjoyed the beef nachos. These are pretty basic nachos but with some colored chips and cheese to make it *festive* for the event. The beef nachos included beans, sour cream, jalapeños, lettuce, tomatoes, guacamole, and cheese sauce.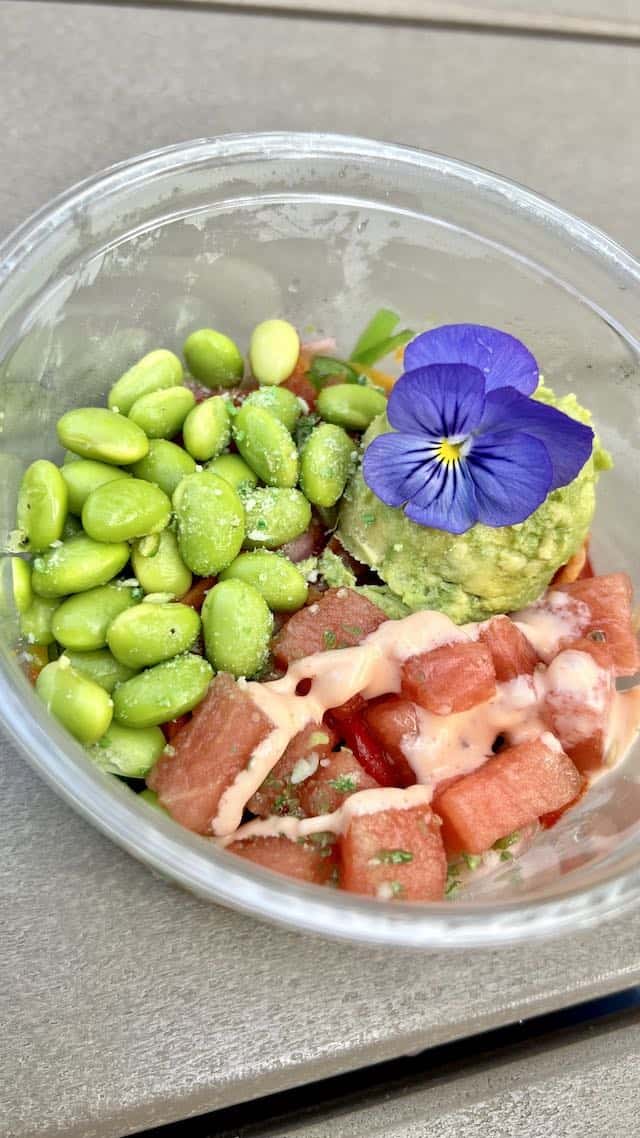 We also enjoyed the watermelon poke bowl. This plant-based dish included ponzu marinated watermelon, lemon sushi rice, seaweed salad, pickled vegetables, edamame, avocado, wasabi peas, and spicy mayo. The bowl was very fresh and light which is good for when you are about to head to the lazy river or go in the wave pool.
I think we enjoyed these two items more because the colors were natural. Some of the other dishes looked so colorful that they actually looked unappealing.
The Bad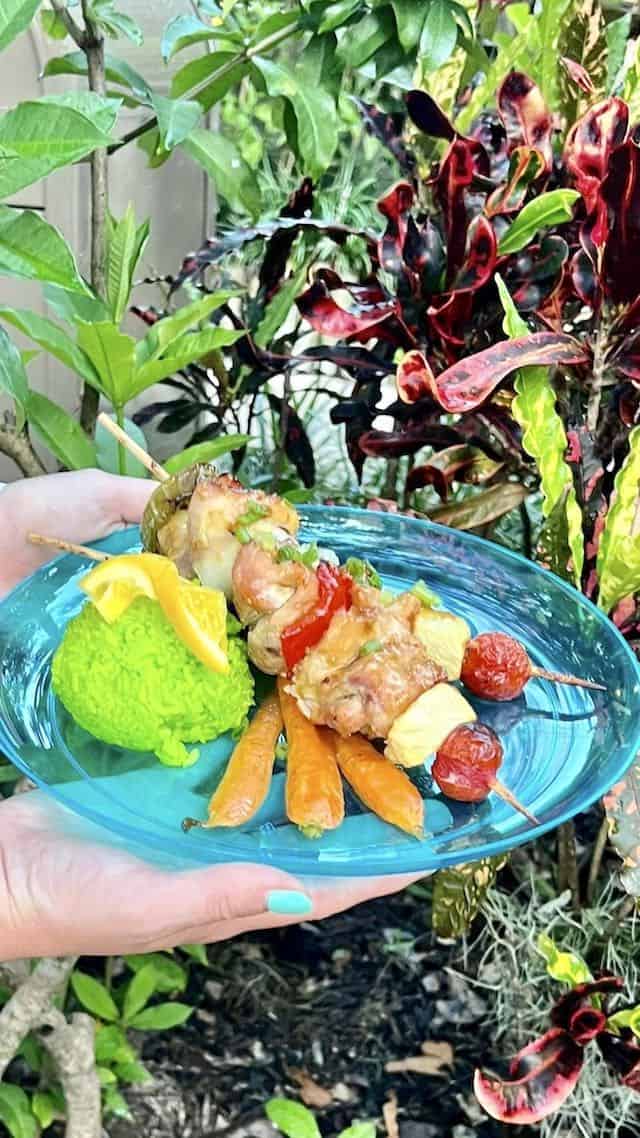 Let's focus on the bad next, which is basically everything else. The orange chicken skewers included two skewers with the ginger-glazed chicken, peppers, onions, pineapple and tomatoes. There was also a side of rice and carrots.
To be honest, I was not convinced the chicken was thoroughly cooked. I have eaten thighs before and I know they are naturally on the pink side. However, I was very skeptical, and therefore, could not venture to take more than a few bites. What I tasted was okay but nothing special.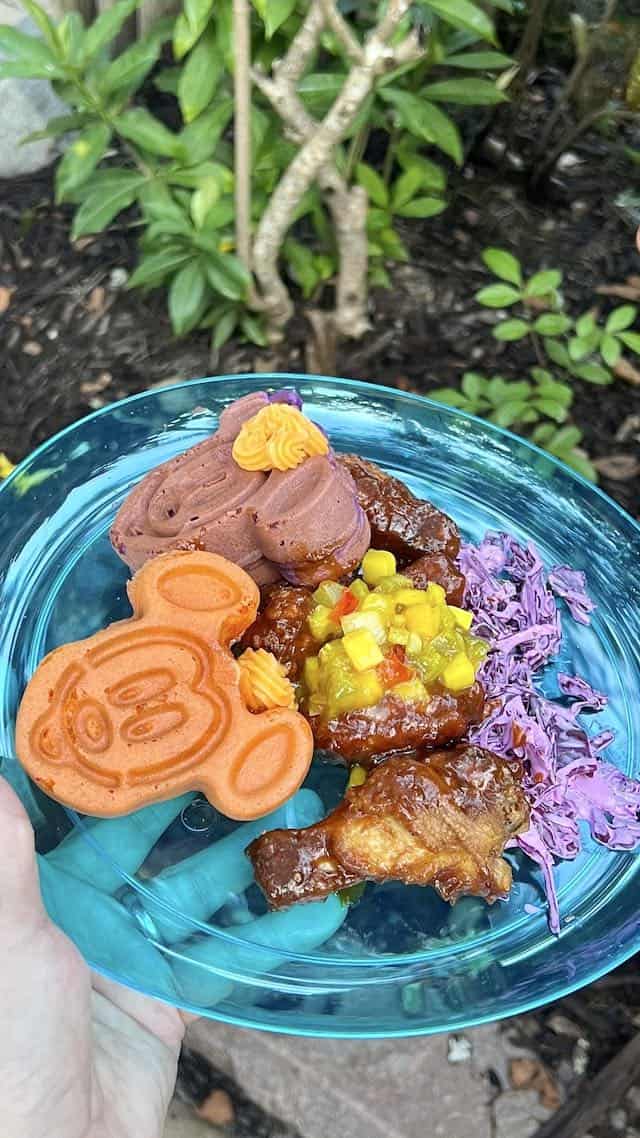 The chicken and waffles were another item that we did not care for. We are truly spoiled with Mickey waffles on property, but Typhoon Lagoon is not the place to get them. They were sweet and a bit soggy. The barbecue chicken wings had way too much sauce on them, and it was overpowering.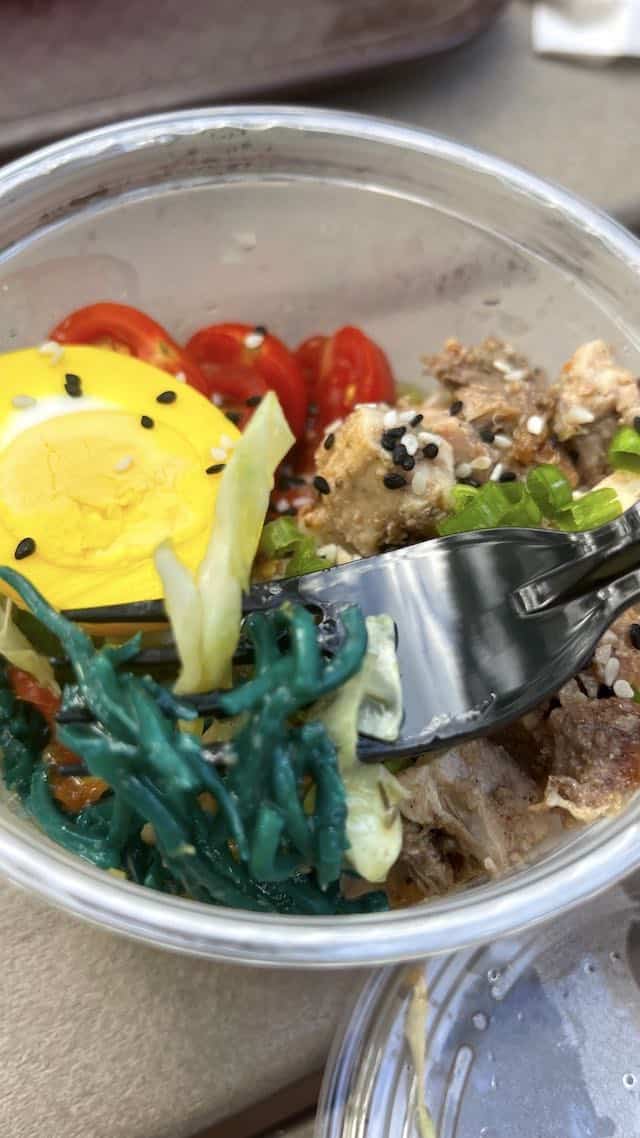 The glow mein noodle salad was the one dish that we could not get past the food coloring. While it tasted alright, who eats neon blue noodles?! It was edible but nothing to rave about.
The churros were typical Disney churro pieces. Disney World does not do churros well, so we were not expecting much. And, we were correct in that assumption.
Final Thoughts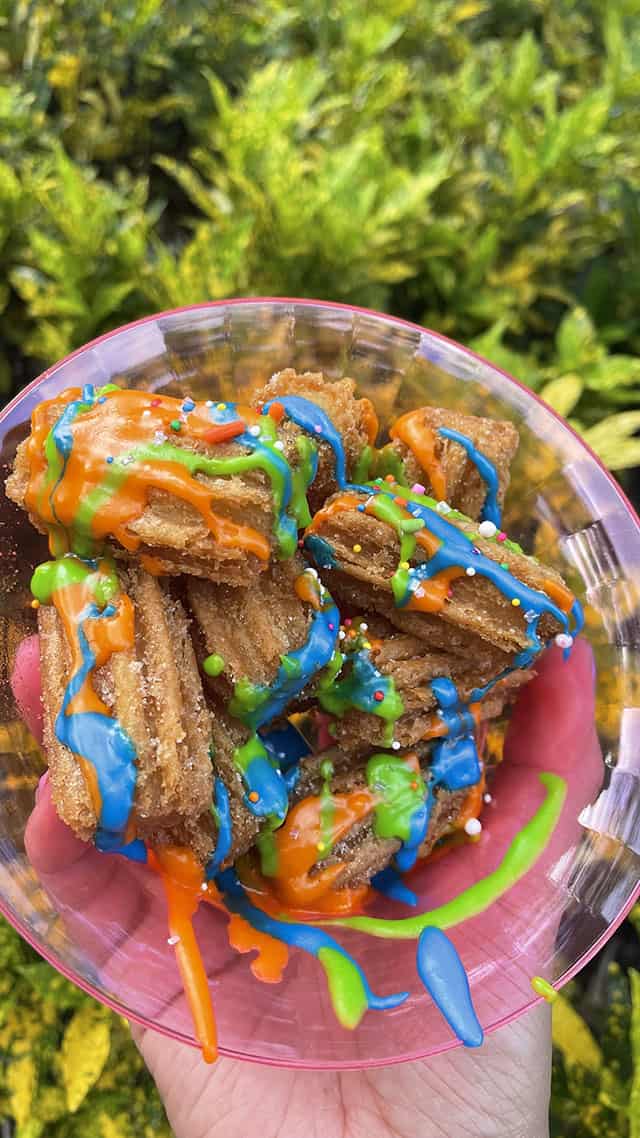 We know many of our readers try to stay away from dyed foods. I get that Disney tried to present the food in a fun way due to the nature of the event, but there were too many odd and unnatural colors.
There are other food items to enjoy like chicken fingers and burgers. We are not sure if those are available during the event, so if you want something more simple we recommend getting those as soon as you enter at 6:00 pm while the park is still open to day Guests.
We do recommend the nachos and watermelon poke bowl if you want something exclusive to the event. There are also plenty of ice cream specialties and the free snacks located throughout the park.
Have you been to the H2O Glow After Hours event? What did you think of the food offerings? Let us know in the comments below and on Facebook.