Hey, Bluey fans! We have exciting news for you today. The highly anticipated Bluey Series 3 is coming soon to Disney+.
Bluey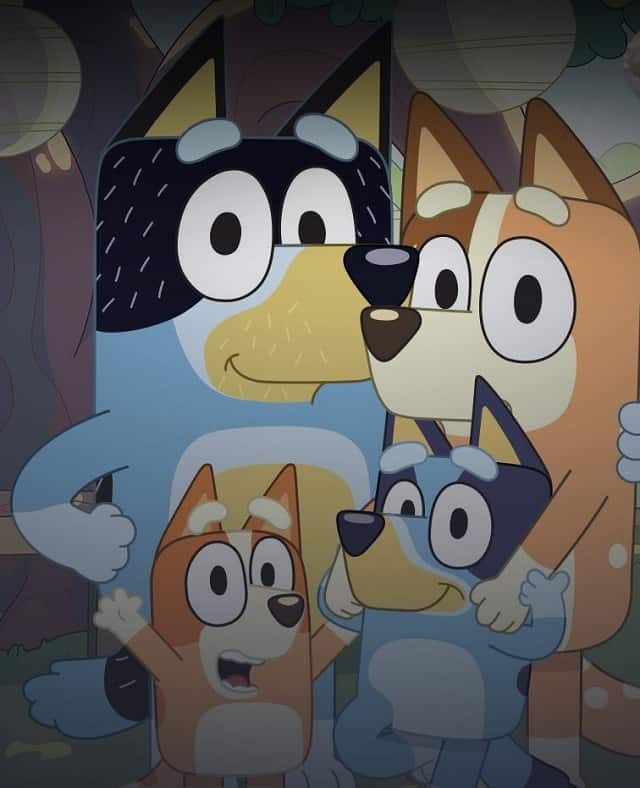 If you are not familiar with the adorable series of Bluey, it is all about a modern family of Australian blue heelers and their every day lives. The series focuses on the puppy, Bluey and her family. Each episode is all about imaginative play and adventures of her sister, Bingo and her Mum (Chilli) and Dad (Bandit).
I (Maggie) think I can speak not only for myself but thousands of parents who can say that this series is easily liked by parents as well as their children. In all honesty, I might actually like it even more than my children. It's that good! There are definitely some episodes that warm your heart and as a parent can make you laugh and sometimes even cry.
Bluey Success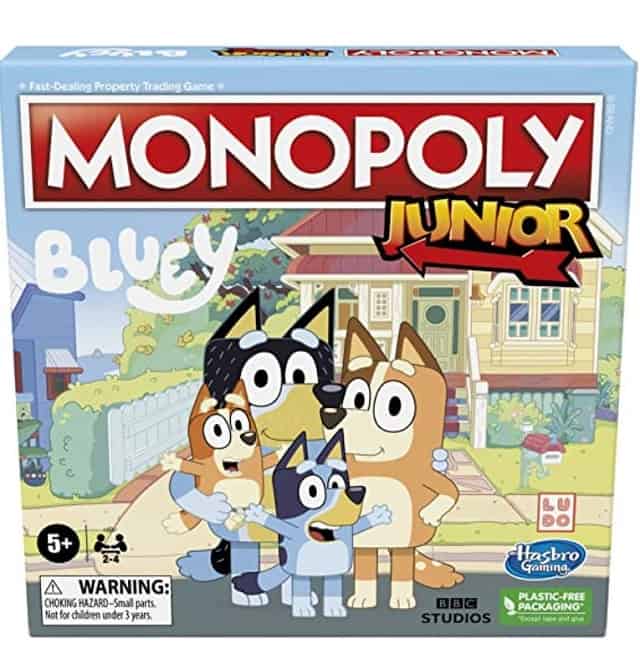 The first two seasons of Bluey have been streaming on Disney+. Due to the popularity of the show, the series has become quite popular.
A few months ago, Bluey teamed up with Hasbro, which means more Bluey merchandise! You can read more about the partnership between Hasbro and see all of the fun merchandise available in this post HERE.
Series 3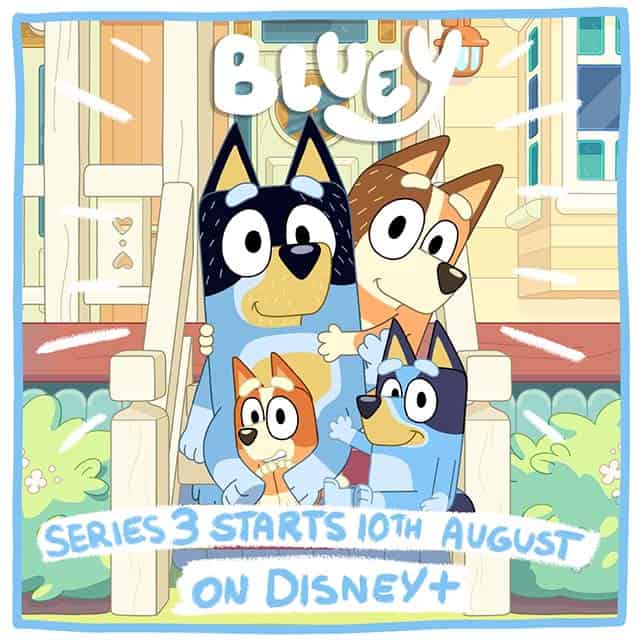 Today, Bluey fans everywhere were delighted to see that Series 3 will be coming soon to Disney+. The next series of Bluey was announced on their official Facebook page earlier today.
Series 3 of Bluey will be coming to Disney+ on August 10th!

Bluey – official Facebook page
The next series of Bluey has been a long time coming, so this is welcome news to all who love the series. We cannot wait to see more Bluey!
Are you excited to see Series 3 of Bluey on Disney+ next month? Is this show one of your favorites? Catch up on the first two series now on Disney+ and tell us what you love about the show in the comments below or on our Facebook page.