Did I mention that you can even take a photo with one of your favorite Muppets? See what kind of patriotic photo fun awaits you!
Magic Shots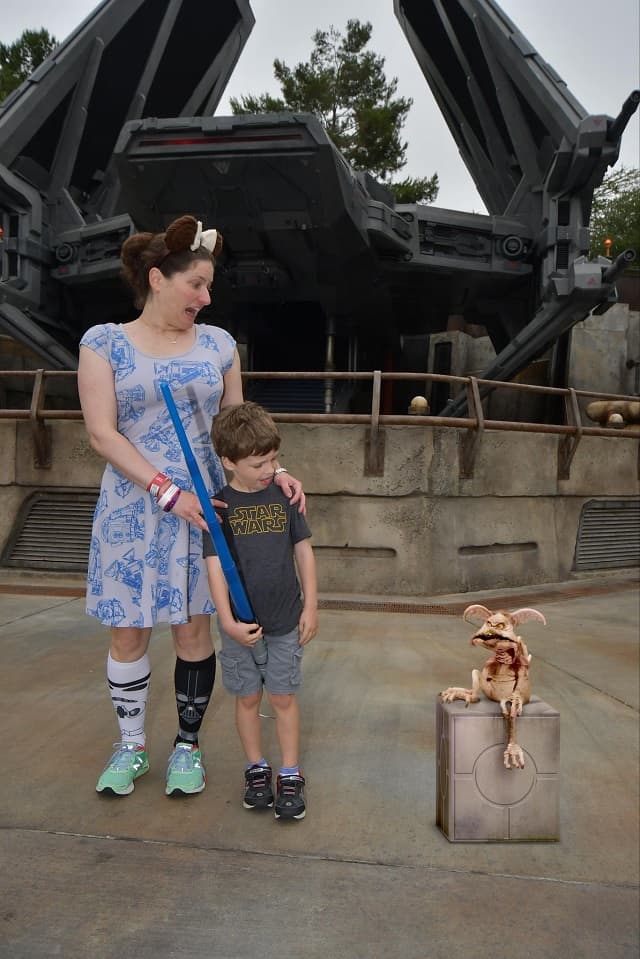 If you are familiar with Disney's Memory Maker, then you have probably been lucky enough to capture a magic shot or two (or three hundred). Magic Shots are fun photos where the Disney PhotoPass Photographer adds a little magic to make the picture even more fun.
Disney has been stepping up the Magic Shot game lately. You can find all sorts of characters popping into your folders from Grogu to Stitch! You can also enjoy additions like balloons or magical confetti!
Patriotic Magic Shots are Here
If you want to add a little patriotic pizzazz to your vacation photos, this is the time. Red, white, and blue shots have landed at select locations in Walt Disney World!
But, you will have to hurry. These fantastic photo ops are only available from now until July 5th.
Magic Kingdom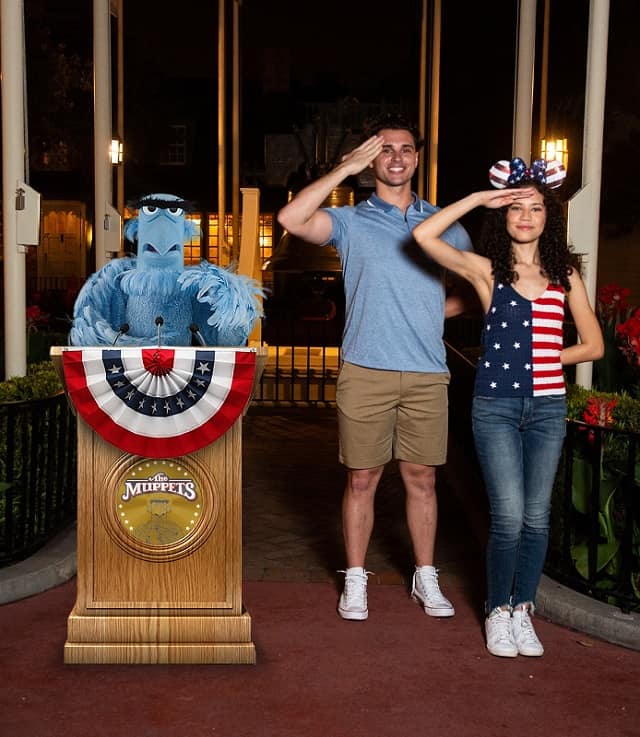 It looks like Magic Shots have gotten a MUP-grade. You can grab this fantastic shot with Sam Eagle in Magic Kingdom starting now.
Photographers can offer you this Magic Shot in Liberty Square at Magic Kingdom Park, near the Liberty Bell! Dear, Disney, can we please, please, please keep this shot a little longer? We love Sam Eagle all year round!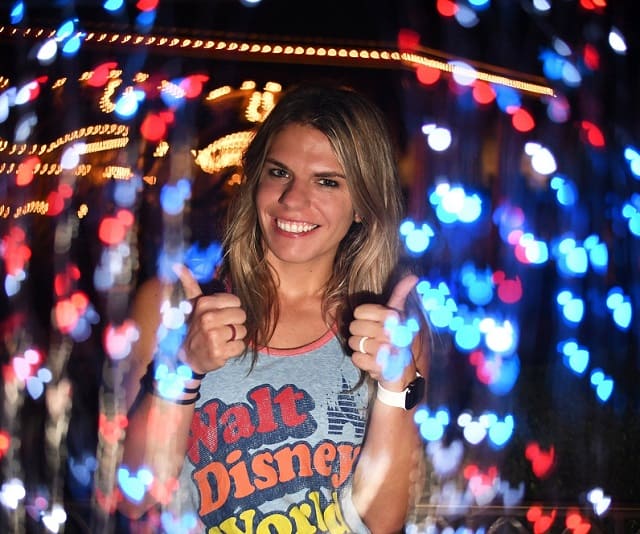 Next up, you can grab this glittering shot. If you have been keeping up with Magic Shot news, you may recall that our very own Monica predicted this Magic Shot would be utilized for some 4th of July Fun. It looks like she was right!
This unique photo opportunity, called bokeh, is an out-of-focus blur on lights that appears as shapes in either a background or foreground. The trick is how the photographer focuses on the subject while the lights are out of focus.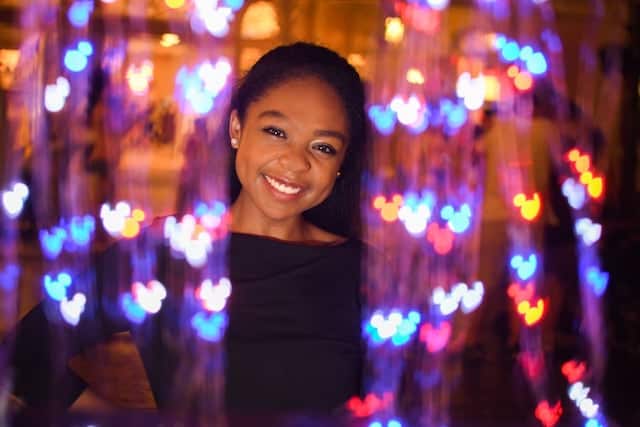 You can find this glorious shot near Prince Charming's Regal Carousel once it starts to get dark. This is another one that I hope will stick around for a little while! It is so cute.
Epcot
Over in Epcot, you will find another patriotic Magic Shot. It seems only logical that you will find this one in the American Adventure.
This shot gives Guests a chance to blow patriotic confetti all over the place without the mess! You will notice red, white, and blue stars, polka dots, and the occasional hidden Mickey peeking out of this neat effect.
Disney Springs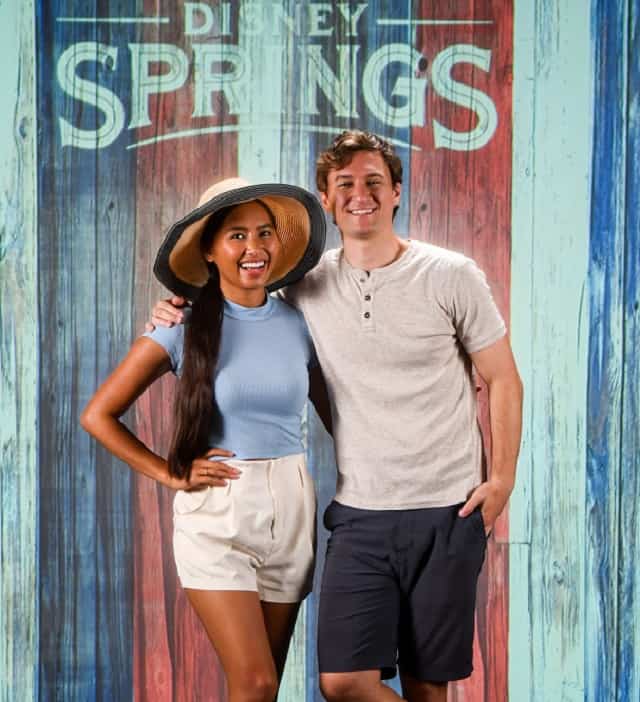 Lastly, Disney Springs has a fun offering for you as well. I do not have an exact location for this one yet, but it is likely that you will find it in Disney PhotoPass Studio!
What do you think of all these great new photo ops? Will you be hopping in line to capture a few of them in your Memory Maker? Let us know in the comments or join our friendly crew to continue the conversation on Facebook.