This is just odd.
Mickey's Not So Scary Halloween Party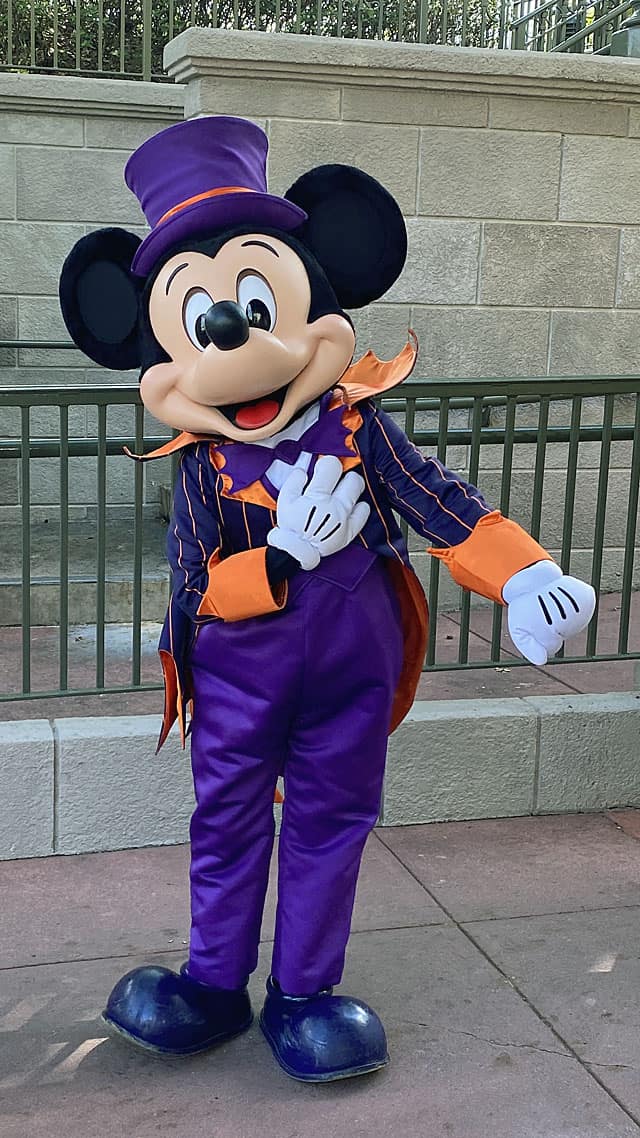 The Mickey's Not So Scary Halloween Party event returns this year! This fan-favorite party has been on pause for the last few years, and we are excited to see it back!
This party boasts parades, stage shows, special fireworks, character meets, trick-or-treating, and SO much more.
You can see the dates and pricing for 2022 HERE and see what new updates will be take place HERE. You may notice that prices aren't as high as they were for Boo Bash last year, but they are more expensive than what we saw in 2020 (ticket pricing was released in February before the park closure). We speculated the reasoning for this price increase HERE.
Not selling out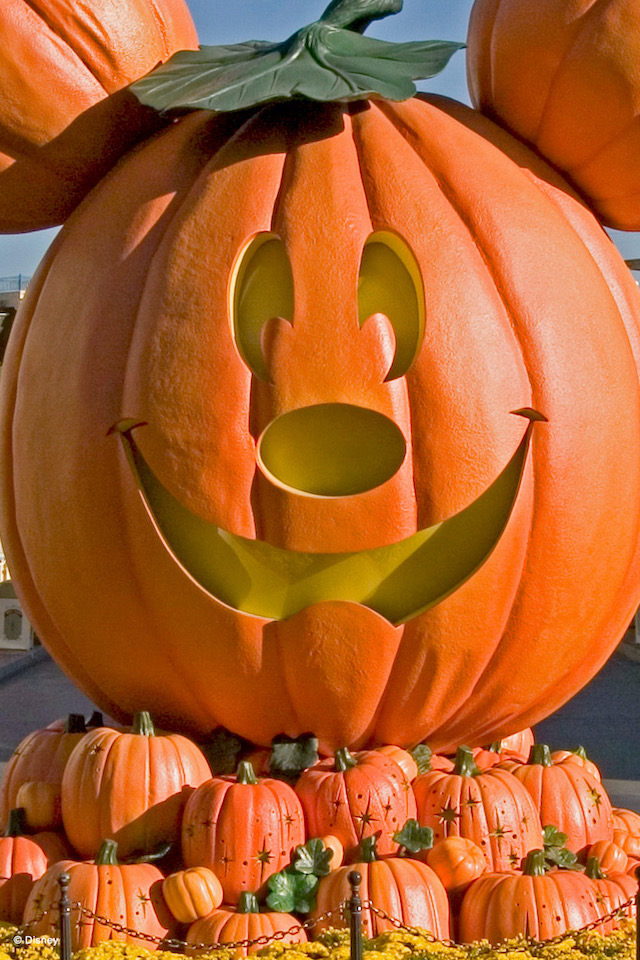 Tickets have been on sale since May – just about one month ago. Typically, a few dates immediately sell out the day tickets go on sale. This includes the first night of the event and Halloween night. As weeks go on, busy Columbus Day/fall break dates sell out next. Finally, before the event event starts most nights are sold out.
This post from last year gives you some additional links to see when tickets sold out for Boo Bash. We also covered 2019 MNSSHP sold out dates as well if you do a search on this blog.
With MNSSHP undoubtedly much more popular than Boo Bash, we are beginning to wonder why not a single date for the party has sold out yet. Check out the following screenshots of the calendar for August and October: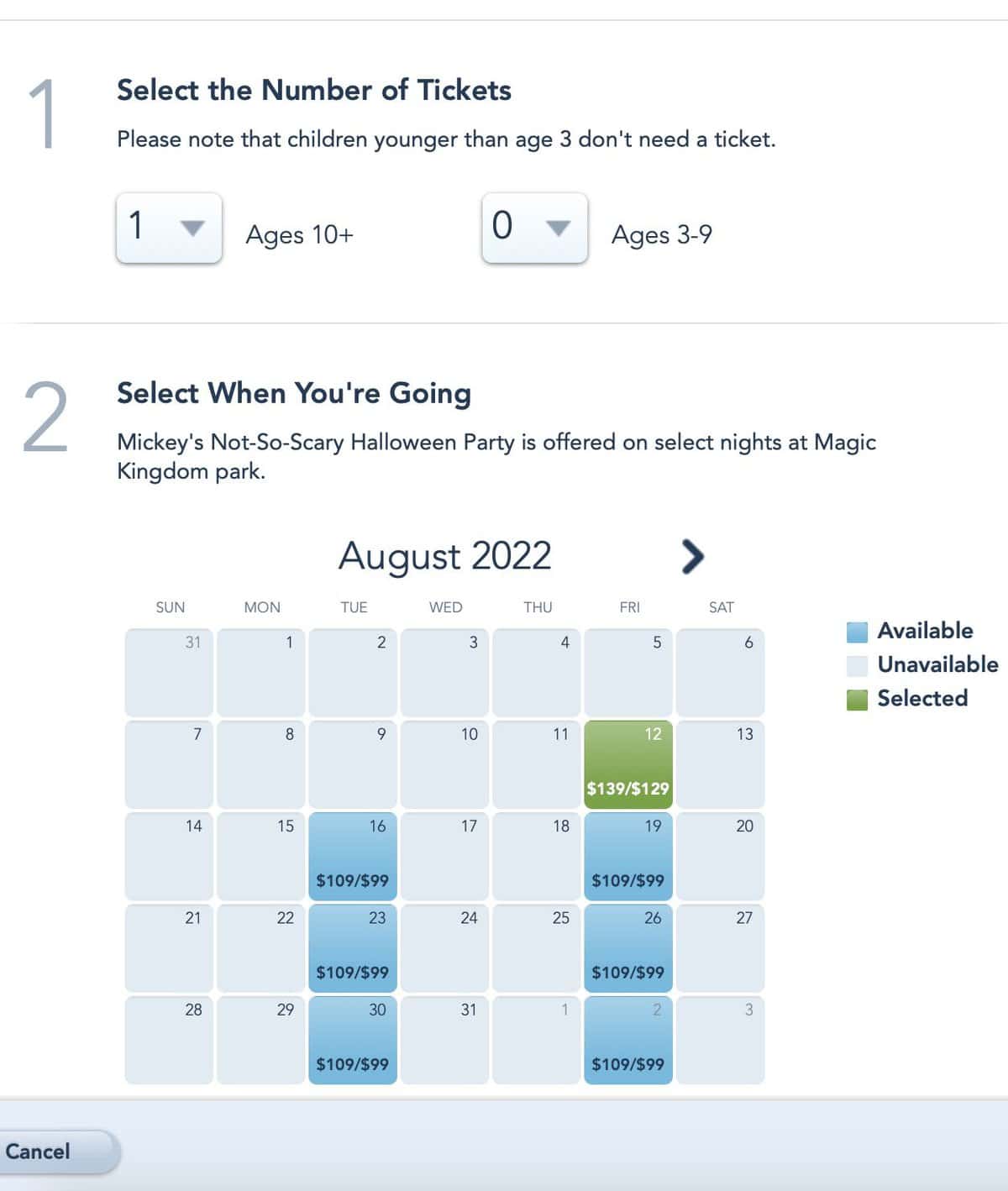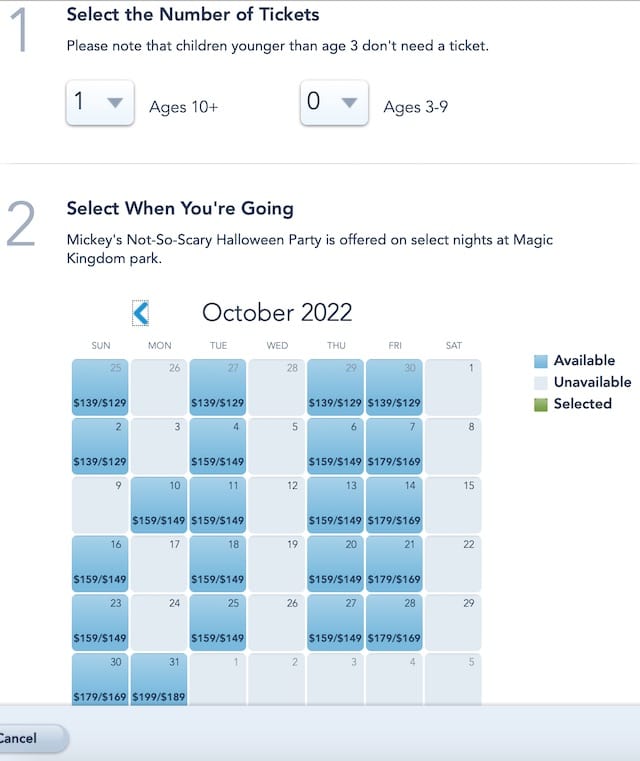 With a lower priced ticket it makes us wonder why dates are not selling out. Has Disney increased the number of tickets up for grabs each night? Disney never shares just how many people they let into their gates, so we will never know that part.
Could Guests be getting hit harder by the recession and/or inflation? Are they canceling trips altogether or just limiting the number of experiences they participate in on their vacation? With Disney Genie+ and Individual Lightning Lane Selections for a family on a week long vacation, many may have to pick and choose what they spend their hard-earned money on.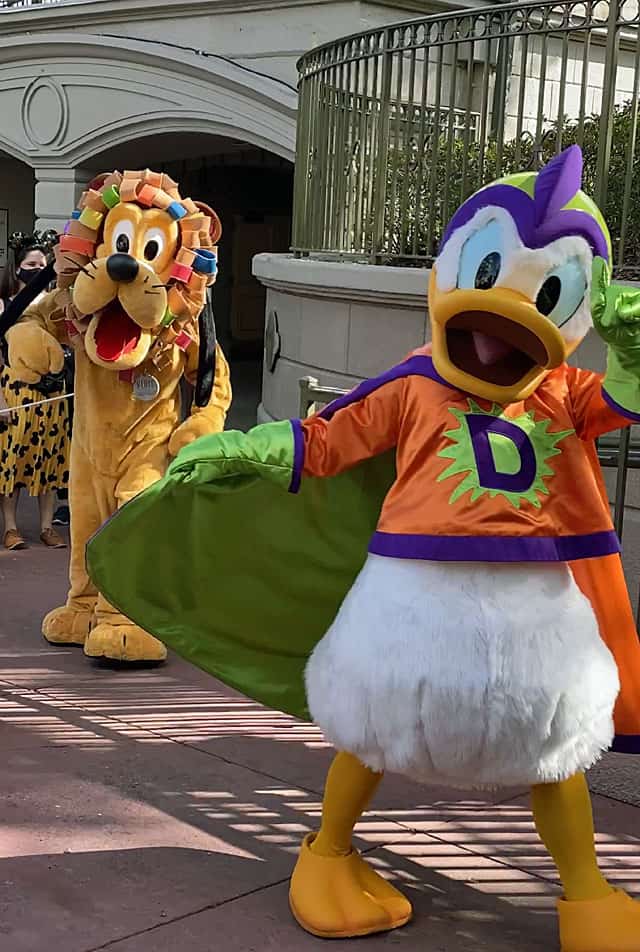 Or, is this something as simple as people are not interested in the event anymore? To me, this seems highly unlikely. It's probably a mixture of people waiting a bit longer to purchase tickets and Disney raising the capacity for this event.
Are you planning to visit Disney World this fall? Will you attend MNSSHP or are you skipping it? Let us know in the comments below and on Facebook.