LATEST VIDEOS
Subscribe to my Youtube!
LIVE - Just Mousing Around
Just Mousing Around - LIVE
LIVE - Just Mousing Around
The Atlantic Hurricane Season is off to a quick start as a system approaches Florida. Get the details on what to expect in Disney this weekend.
Developing Storm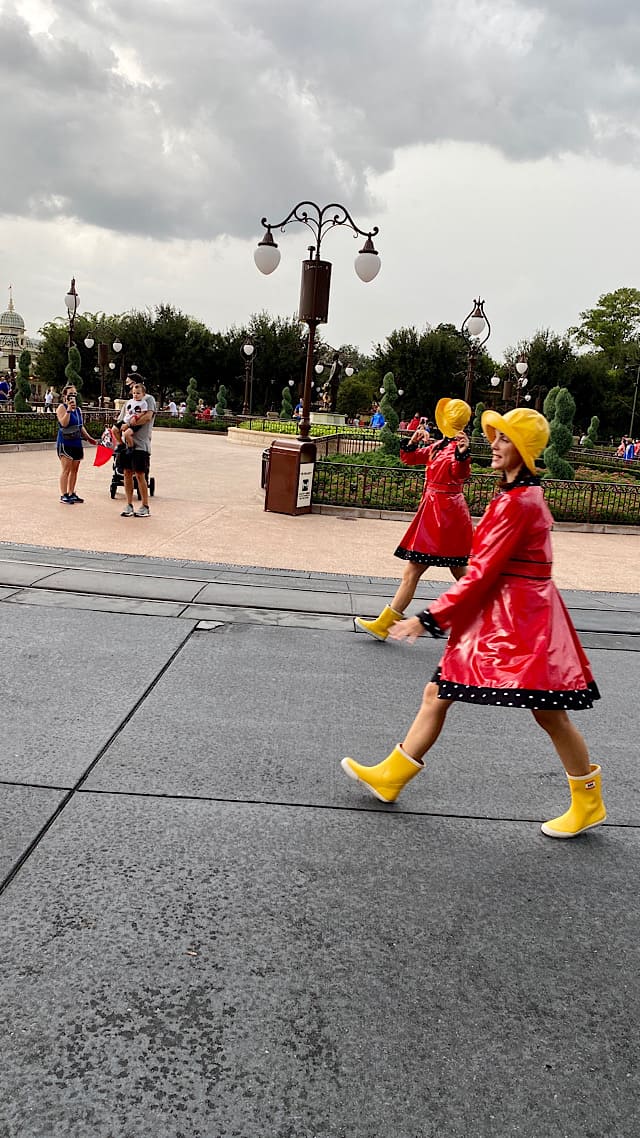 The National Hurricane Center has identified the system that we have been watching for the last few days as Potential Tropical Cyclone 1. This system is expected to develop into a Tropical Depression or Tropical Storm today. If it does become a Tropical Storm, the first name used for the 2022 season will be Alex.
Regardless of how strong the system gets, at this point the consensus is pretty strong as to where the storm is headed. Models have come into much better agreement. A useful tool is shown below, known as "spaghetti plots." This image from tropicaltidbits.com shows the individual tracks projected by the top Global Computer Models as well as various Hurricane Models.
Potential Impacts in Orlando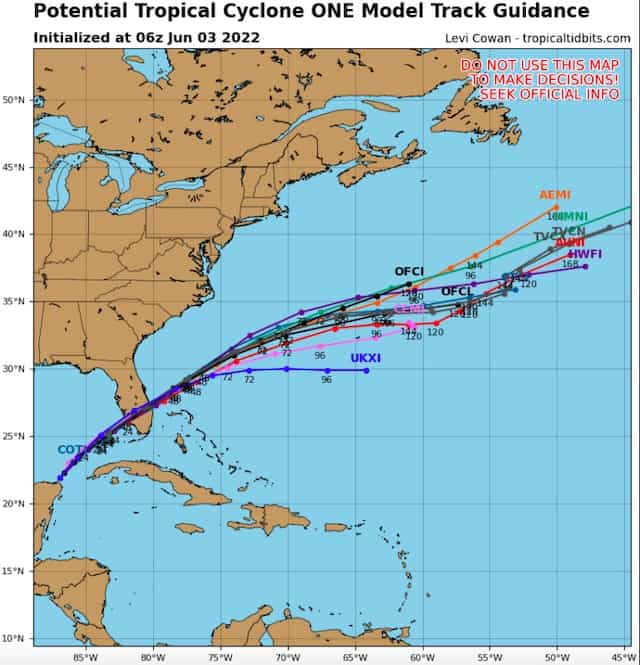 As I mentioned in the last update, Orlando looked like it would be on the northern fringes of the impacts and that continues to look like it will be the case. The greatest wind and rain impacts will be south of Disney World. The biggest threat will be heavy rain from this system.
The map below shows the area of Tropical Storm force winds expected from this system. Tropical Storm force winds are 39mph or greater. You can see that there is a low probability that tropical force winds make it to Orlando. The highest winds should stay south of Orlando.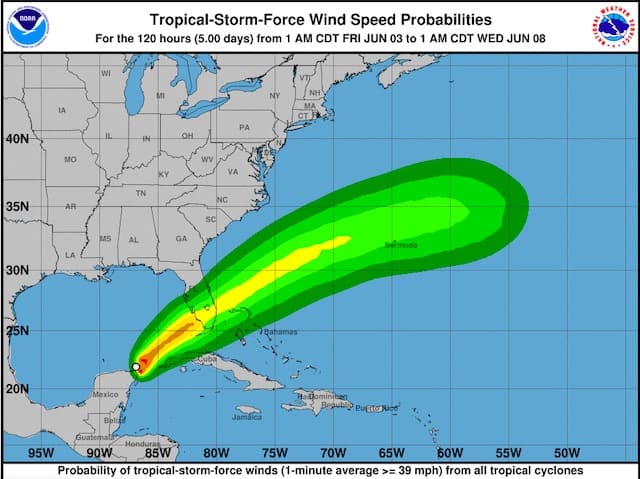 As previously stated, the biggest story from this storm will be heavy rain. Areas of South Florida will see several inches of rain and that is where the highest Flash Flooding risk exists. That's not to say Orlando won't see periods of heavy rain as there will be heavy downpours.
The map below from NOAA shows the amount of rain expected across Florida. Orlando continues to be on the northern fringes of the heaviest axis, but still could see over 2 inches of rain.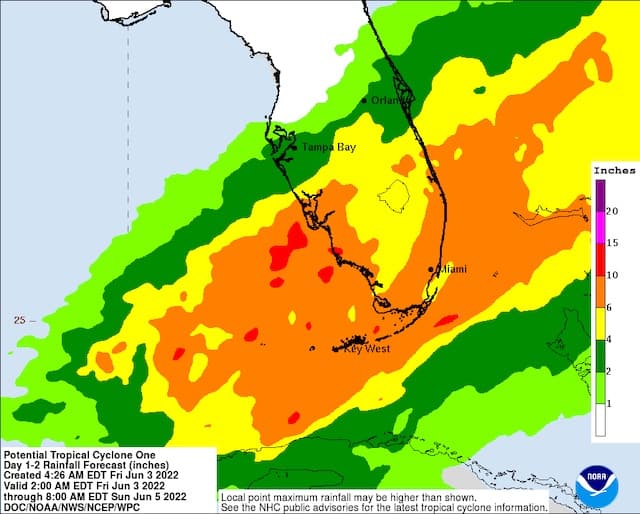 We will see travel impacted across Central and Southern Florida, and we could see flight delays due to the heavy rain. Again, winds in Orlando will be breezy but I think they remain below Tropical Storm force.
Bottom Line in Disney World
Timing of Impacts: Overnight Friday night through Saturday Evening
Rainfall in Disney World: 2″-3″ of rain expected, with some localized flooding possible
Winds in Disney World: Breezy conditions Saturday with winds 15-25mph, however the highest winds will remain south of the Orlando area
Temperatures: Low to mid 80's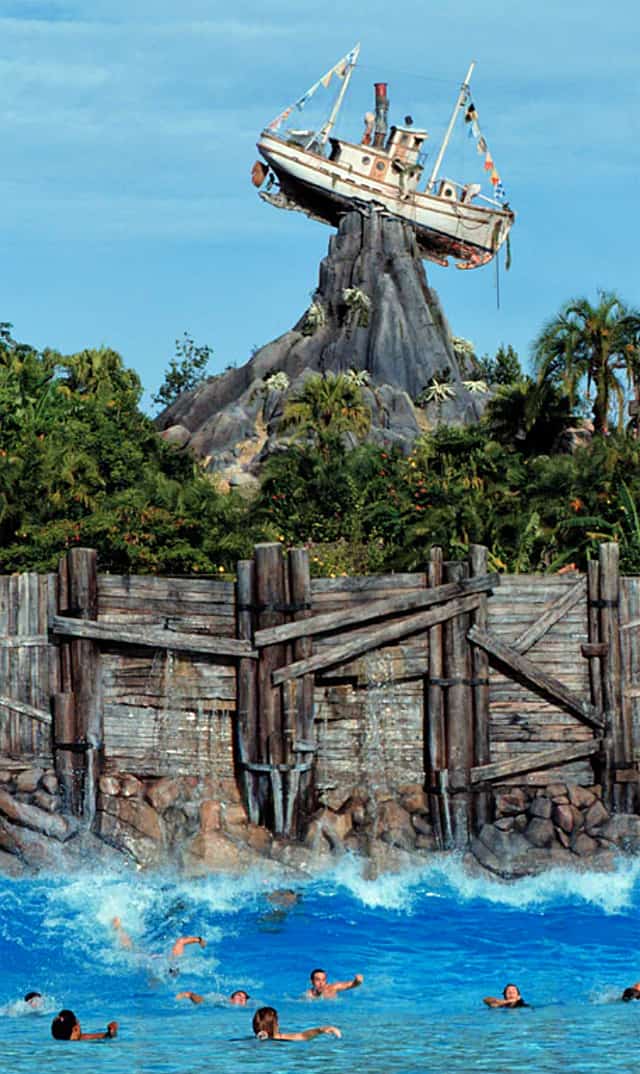 I would not cancel plans for Saturday, but have the rain poncho handy or consider some of the indoor activities at the parks or your resort. The rain will become more showery in nature by Saturday afternoon so there could be some breaks in the action. Keep an eye out for the status of special events like Typhoon Lagoon's H2O Glow After Hours Saturday night. There could be some changes to the Disney World schedule on Saturday.
As usual, in between my updates on the KtP website I will pass along any additional information on my (Joe) Twitter feed here. Again, the goal is to give you the information you need to make decisions. As always, be sure to follow the official forecasts from the National Hurricane Center and follow any directions from Cast Members at Disney World.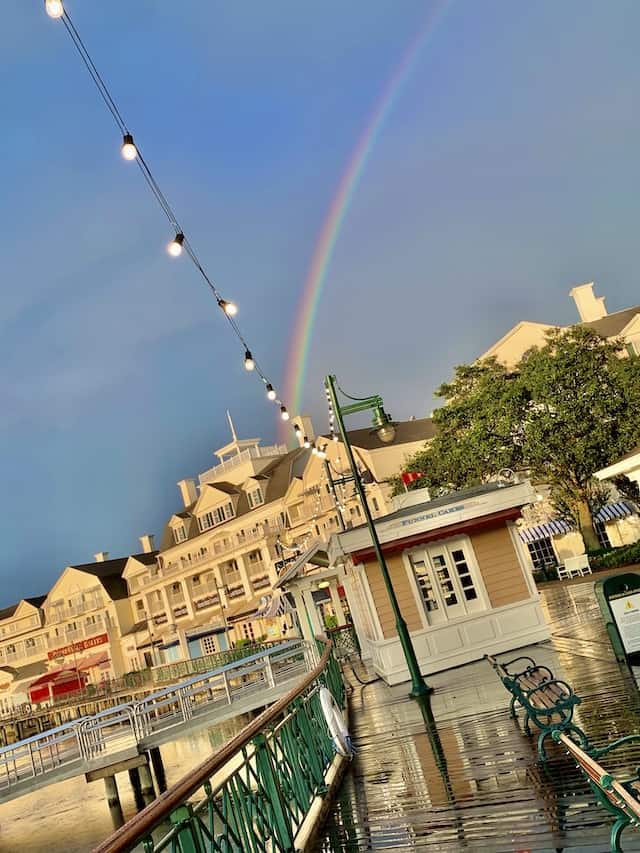 Conditions improve Sunday with a few scattered thunderstorms and temperatures will rebound to near 90 degrees.
Will you be in Disney World this weekend? Are you changing what you had planned? Let us know in the comments below or on Facebook!

Are you planning a vacation? Reach out to our trusted travel agency sponsor Authorized Disney Vacation Planner
Mouse Class Travel
!