LATEST VIDEOS
Subscribe to my Youtube!
Just Mousing Around July 3
LIVE - Just Mousing Around
Just Mousing Around - LIVE
On our last Disney Cruise, my family and I enjoyed one of the cabanas located on Castaway Cay. Find out what is so special about the Cabanas, where they are located, how to increase chances of booking one, and most importantly, if they are truly worth the high price.
Castaway Cabanas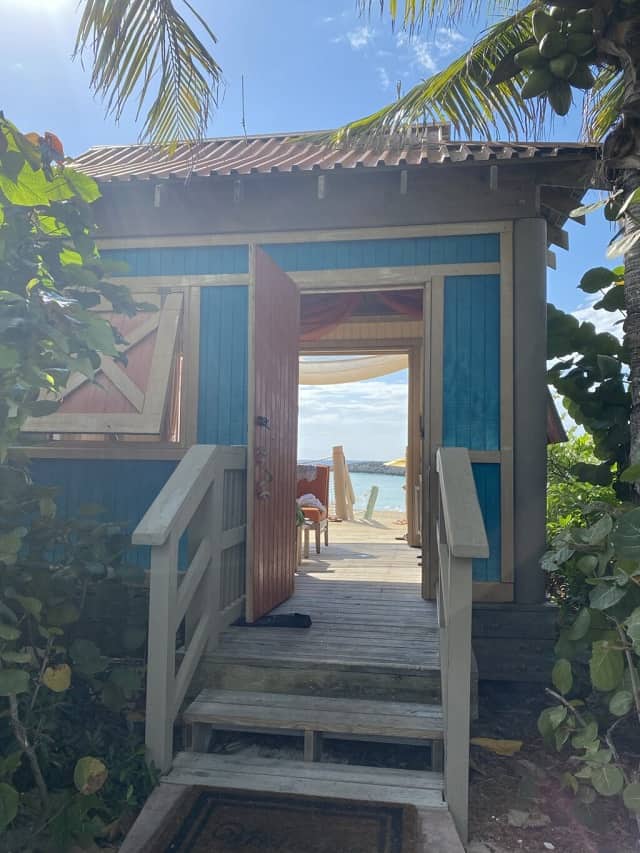 Castaway Cay is Disney's private island. You can read more about the island itself and the many activities and amenities that are offered during this port of call. The island also offers exclusive Cabanas for guests to enjoy during the port of call. Renting one of these Cabanas is a heavily sought-after booking that are completed months before a sailing.
The private Cabanas are exclusive because they are limited in number: 24 to be exact. There are 20 on the Family Beach and 4 located in the adults-only area of Serenity Beach. Cabana #13 does not exist. Therefore, with a ship that is carrying a couple thousand guests, the chances of successfully reserving a Cabana is like playing the lottery!
Cabanas can be enjoyed for the entire visit during the visit to Castaway Cay. When guests arrive on the island, they will take the tram to the Pelican Point stop and follow signs for "cabana check-in." Cabanas located at Serenity Bay will take the second tram to the beach where guests will find a separate check-in.
What is Included in a Cabana?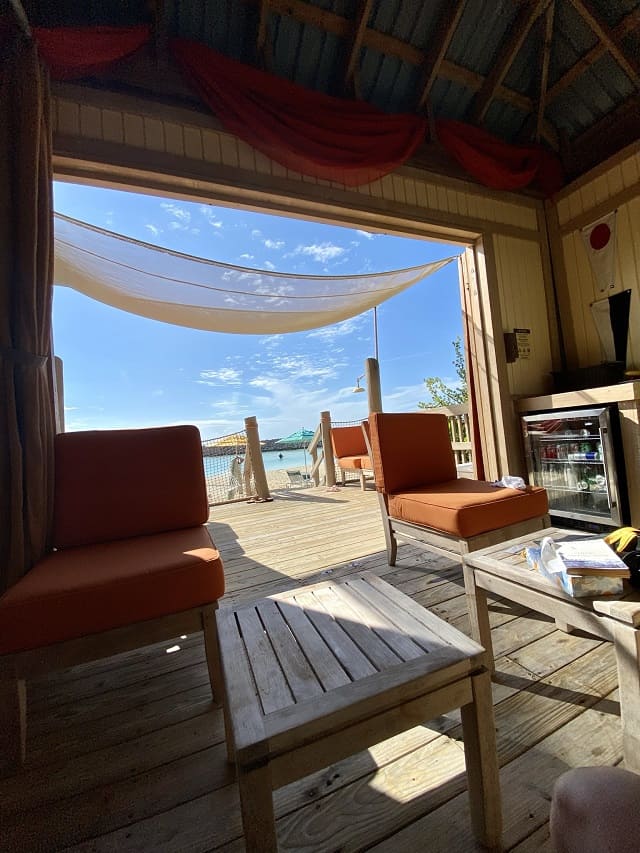 Each Cabana is 325 square feet. The only exception is the Grand Family Cabana #21 which is much larger. All Cabanas include an inside lounge and patio area as well as lounge chairs and a private hammock.
Guests are able to enjoy their own private beach chairs and umbrellas set up in front of the cabana. There is no need to make a run for the beach to claim a hammock, umbrella or chair. Quietness and tranquility sets the mood and setting while enjoying a private Cabana.
The picturesque surroundings of this particular area of Castaway provides beautiful pictures. During our visit, we took the opportunity to take our family pictures for our Christmas cards. It was nice to have the ship in the background with no people.
Tip: Disney photographers are available to come over to the Cabana area to take pictures. Guests will reach out to the Concierge Castaway Team who will make the arrangements.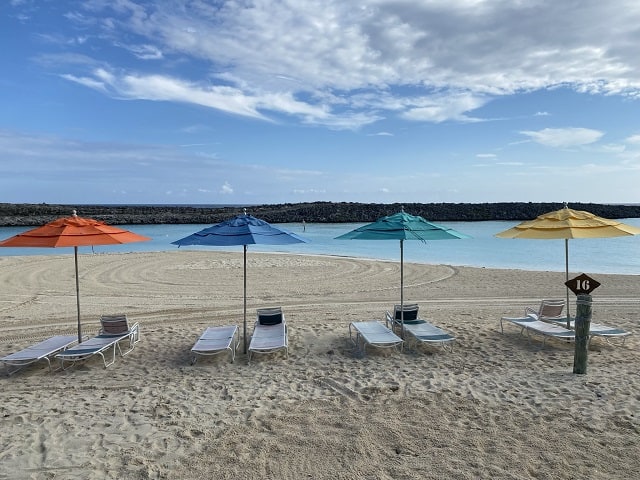 Speaking of the Castaway Cay Concierge Team, these are the same Cast Members who are on the Concierge Team on the Disney ship. Their job is to make sure that a guest's experience in the Cabanas are exceptional and magical. Inside the Cabana, guests will find a call button that will connect them directly to the Castaway Cay Concierge Team member.
We noticed that many guests who had a Cabana were taken on a golf cart directly to the ship instead of having to either take the tram or walk to the ship.
Inside the Cabana, guests will also find a sand bucket with sand toys to enjoy. Tubes and floats which are located in front of the Cabana are also provided and included in the price of the Cabana rental. Additionally, bike rentals and snorkel equipment rental on the island are also included. Therefore, this is a savings of at least $57 per adult and $41 for children.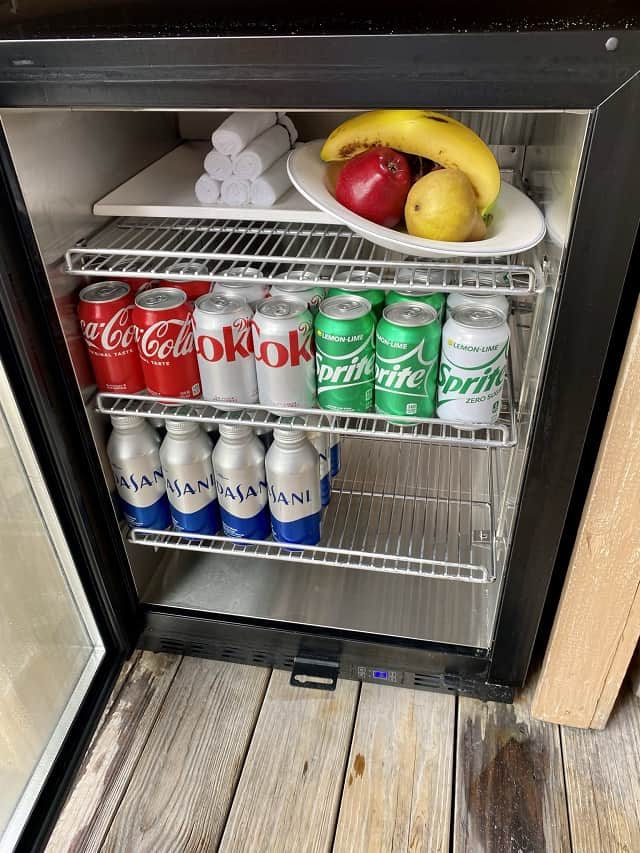 There is also a small refrigerator which is stocked with cans of Diet and regular Coke, water bottles, and Sprite. Additionally, damp washcloths are included in the fridge. On the counter, there is a basket with various snacks like fresh fruit, Kashi granola bars and Lays chips. Guests can also enjoy their lunch in the privacy of their Cabana. During our stay, we visited one of the BBQ locations on the island and brought our lunch back to enjoy.
After spending the day on the beach, guests are able to take a fresh water shower to cool and rinse off. The Cabana also provides a small curtain in the corner to provide privacy for guests to change. There is a ceiling fan in each Cabana which is genuinely welcomed especially during the humid summer months.
One of the benefits that I enjoyed while having the Cabana is being able to lock up our belongings in the small personal safe provided. I've always been leery of carrying my ID, phone and other personal belongings with me while on the beach at Castaway, so this granted me peace of mind knowing that they were secure.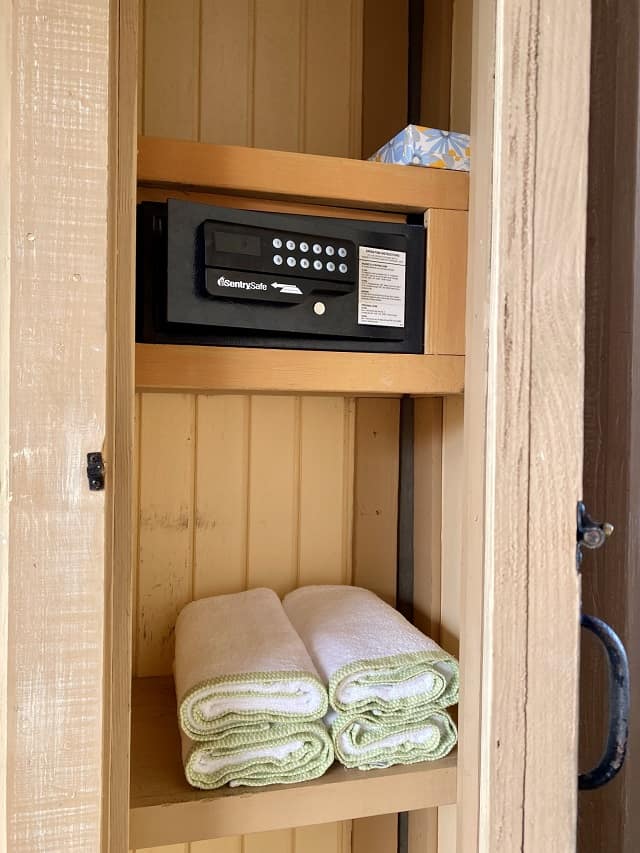 Another nice touch (and included with the rental fee) is the two bottles of Coppertone Sunscreen Lotion that are provided. At the end of the day, guests are invited to take them back to the ship with them. There are also many towels provided inside the Cabana. There is no need to pick them off when getting off the ship.
For guests who have young children, they are able to request a Pack N Play prior to arriving to the Cabana. I certainly would have enjoyed this accommodation when I had young children!
Power outlets are provided within the Cabana which is especially helpful for draining phone batteries. Lastly, guests can play music inside their Cabana. There are three different channels that can be selected. They certainly added an additional ambience to our experience!
Where Are the Cabanas Located?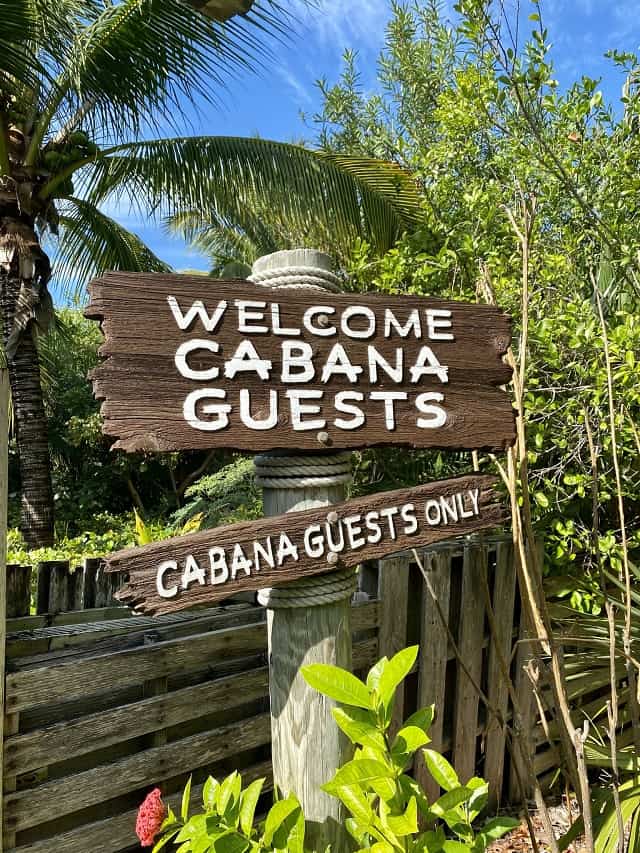 Each of the 25 Cabanas are numbered 1 to 20. Cabana #1 is closest to the ship and #20 is furthest away. Some Cabanas are closer to the restroom. We were in Cabana #16 and the restroom was directly across the way from us. There is also a restroom close to Cabanas #1-6.
In terms of closeness to food, it was about a one minute walk to Cookies Too BBQ restaurant which is closest to Cabana #1. Each Cabana is landscaped to provide ample privacy to your neighboring Cabana. In terms of the beach location, Cabanas #1-12 are on the beach itself whereas Cabanas #14-21 are located on the sandbar that creates the Lagoon. This is where we were located. The shallowness of water is ideal for families with young children. Cabana #16 is the only wheelchair accessible cabana.
The Castaway Cay Serenity Bay Cabanas only allow guests over the age of 18 as it is the adults-only part of the beach. The Cabanas numbered are #22-25. These Cabanas are closest to a BBQ location and bathrooms.
Cabana #21 offers the Grand Family Cabana. It is HUGE in size. We were a couple of doors down from the Cabana and it looked nice from what we could see. It houses ten guests, but at an additional cost it will accommodate an additional six guests.
What Is the Cost of a Cabana?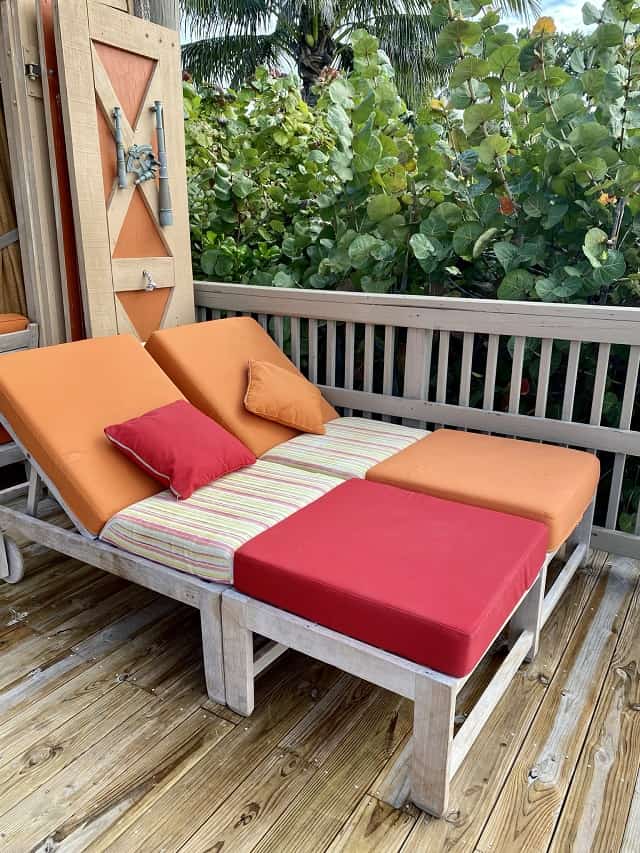 Castaway Cay Cabanas are not cheap, yet they are mostly always booked for each sailing. Why is this the case? Costs of Cabanas differ different times of the year. For example, when we sailed in December, Family Beach Cabanas cost $599.00 for the first six guests. An additional four guests cost $50 per guest. Serenity Cabanas cost $399.00 for the first four guests with a $50 additional fee for four more guests. And the spacious Grand Family Cabana will cost a guest $949 for the first ten guests and an additional $50 per guest for six more additional guests.
Currently, for July 2022 sailings, Family Cabanas begin at $726.88, the Family Cabana at $1,062.88 and the Serenity Cabanas at $446.88.
In addition to the cost of the Cabana, there is a 7.5% Bahamian tax that is added to the total cost of the rental. Additionally, guests staying in Cabanas should include a tip for the Castaway Cay Concierge Team. If guests are already sailing in Concierge then that tip would be included at the end of the overall cruise experience.
For a family of four including the cost of the rental and the Bahamian tax, the total would come to $643.93. This comes to $160.98 per person before including a tip. If we were to divide it into an 8 hour stay the cost would break down to $20 per hour per person.
Reserving a Cabana on Castaway Cay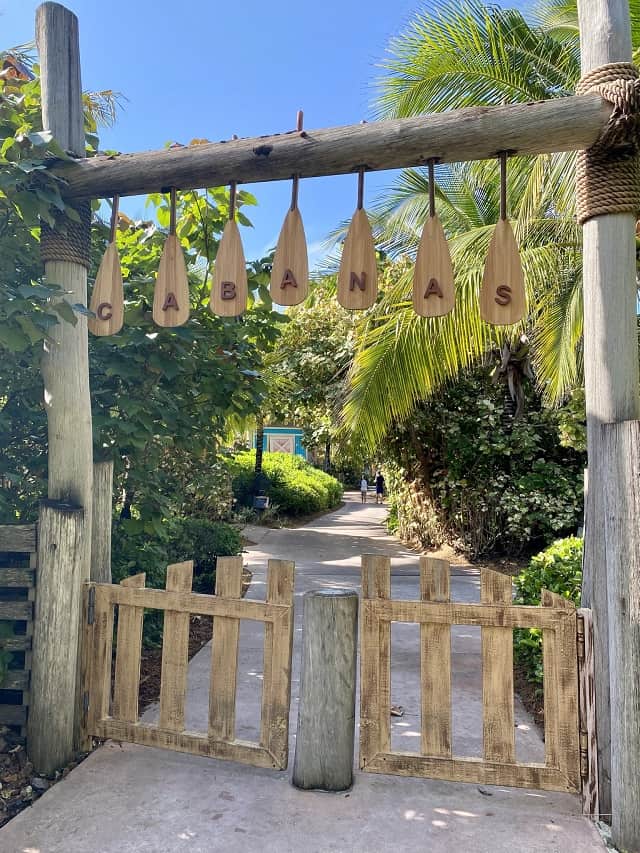 As I had mentioned earlier, reserving a Cabana on Castaway Cay is like playing the lottery as it is usually the first "excursion" to be booked when excursions are first available to book. Reservations can be booked under the Port Adventures section online and can be done when it is the guests turn to reserve additional excursions and/or experiences for their sailing.
In this article, I highlight the different categories that Disney Cruise Line implements for guests who sailed the high seas with Mickey. It also provides the hierarchy of who is able to have priority bookings and when those times are.
For example, Concierge guests can book online 130 days ahead of their sailing, Platinum Castaway members can book beginning 120 days prior to sailing, Gold Castaway Cay Club members can book 105 days prior to sailing and Silver 90 days prior to sailing.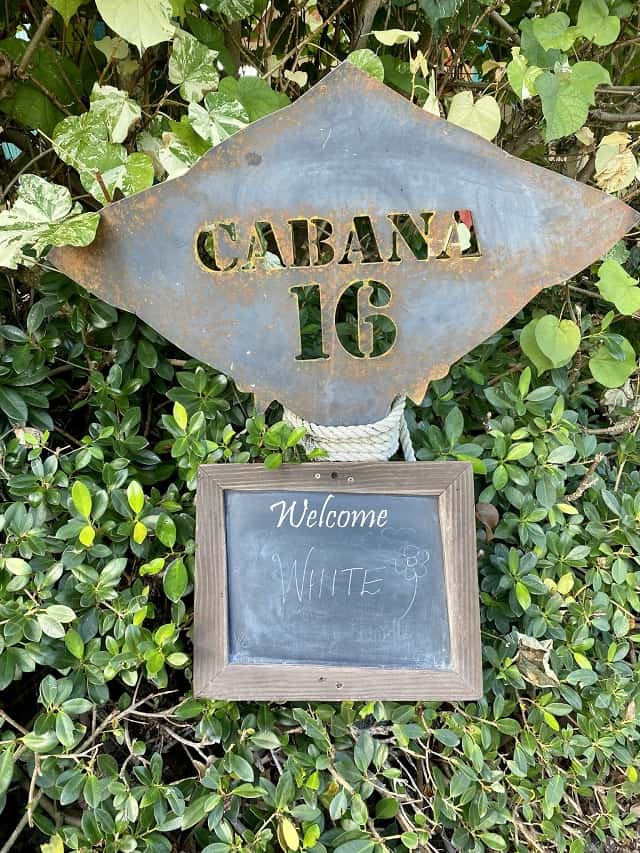 Therefore, those that are most advantaged to book one of the 24 Cabanas would be those sailing through Concierge, and if there are any left over, Cabanas, Platinum would have the opportunity to book. Keep in mind that the Disney Dream and the Disney Fantasy ships have more concierge guests than that of the smaller ships, the Disney Wonder and the Magic.
Although it can be disappointing that Cabana reservations are booked by the time a guest is able to do online check in, there is still hope as the Star Wars franchise would assure you. I recommend checking online regularly for any openings. It does happen. I have heard of instances where guests have canceled their sailing or Cabana, and a lucky person is able to snag the re-released reservation. We were able to secure our Cabana after we upgraded to Concierge on our cruise, and fortunately for us, a guest had just canceled their reservation.
The only difference in booking Cabanas is that Cabana 16 is held back from online booking as it is an accessible Cabana. It must be reserved by calling Disney Cruise Line directly.
So, Is It Worth It?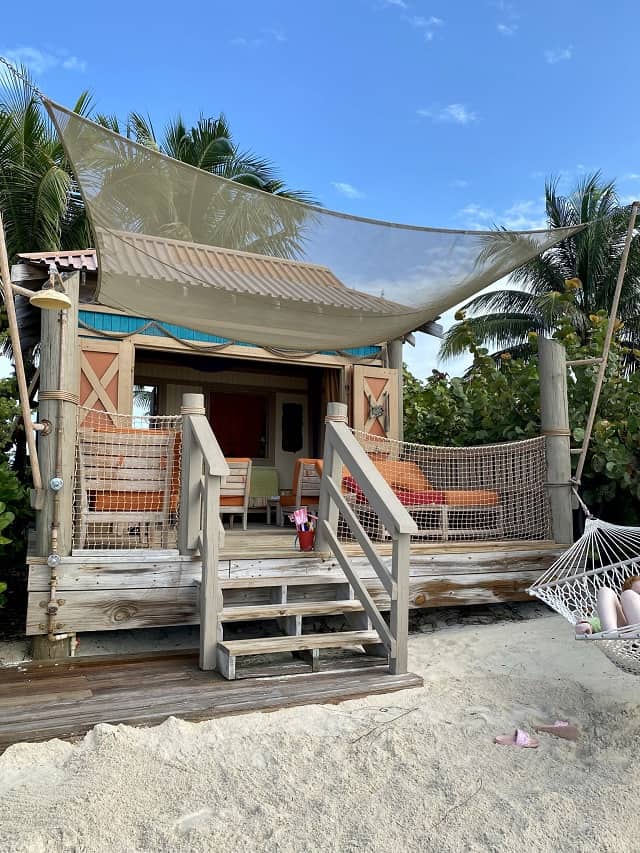 After enjoying our first Castaway Cay Cabana experience I asked my husband if he thought it was worth the price and if he would do it again. His response was different than mine. To him, the only advantage of paying that much money was that he enjoyed having a place to rest that was not in the direct sunlight and the exclusivity of privacy around you.
To me, I thought it was entirely worth the price because breaking down the price also meant the additional amenities that were included, such as the activity rentals, snacks, sunscreen, privacy, soft drinks, towels, damp cool towels, private entrance, private shower head, and safe. Did I mention the privacy and the quietness? Yes, it is expensive, but in my opinion, well worth the price tag to enjoy. If there is one thing Disney knows best is that experiences with a price tag sells.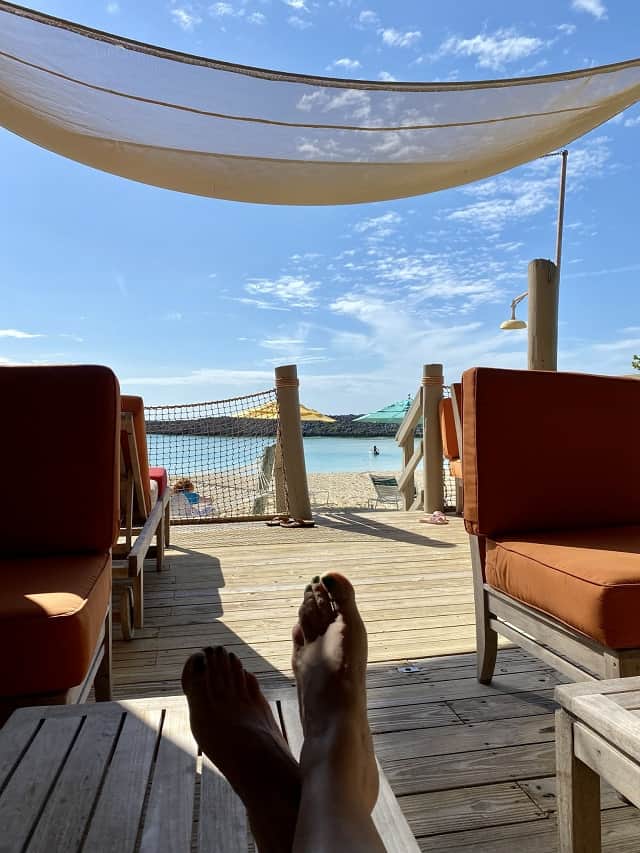 Would we have been able to enjoy the island itself without having the Cabana? Absolutely! In our many visits to Castaway Cay prior to having the Cabana we have thoroughly always enjoyed our visits. This is one of the very reasons we like to sail on Disney Cruise Line. When I am often stressed out, I close my eyes and picture myself on the sandy beaches of Castaway.
Booking a Castaway Cay Cabana is certainly an additional luxurious experience that Disney Cruise Line offers. However, it is ultimately up to the guest whether this experience is worth experiencing or not.
Would you book a Cabana on Castaway Cay? Have you enjoyed one before? Let us know in the comments on Facebook and in our Facebook group.
Are you planning a vacation? Reach out to our trusted travel agency sponsor Authorized Disney Vacation Planner
Mouse Class Travel
!