LATEST VIDEOS
Subscribe to my Youtube!
LIVE - Just Mousing Around
Just Mousing Around - LIVE
LIVE - Just Mousing Around
For the first time in forever, things are back in full swing with character meet and greets and I was thrilled to witness it firsthand on the first day!
Traditional Meet and Greets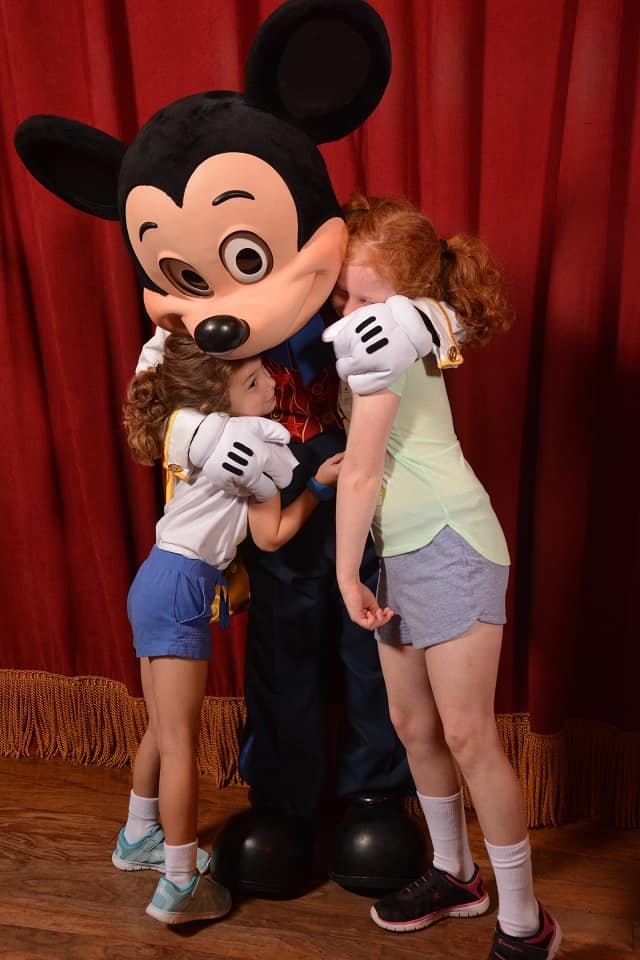 There is something truly magical being able to physically connect with your favorite Disney character.
I (Marisol) will never forget the first time that I met Talking Mickey at the Magic Kingdom with my family. One of my favorite memories is when Mickey walked over to me and gave me a big hug. I suddenly found myself crying in his arms thanking him for such wonderful memories.
Many guests were so sad to learn that character meet and greets were introduced in a completely brand new way when the parks reopened. Disneyland had to become quite creative when showcasing the characters around the park especially after the pandemic's many rules and regulations.
My first visit back to the re-opening day at Disneyland in April 2021 shows how different they were! You can read about it HERE.
Reopening in Phases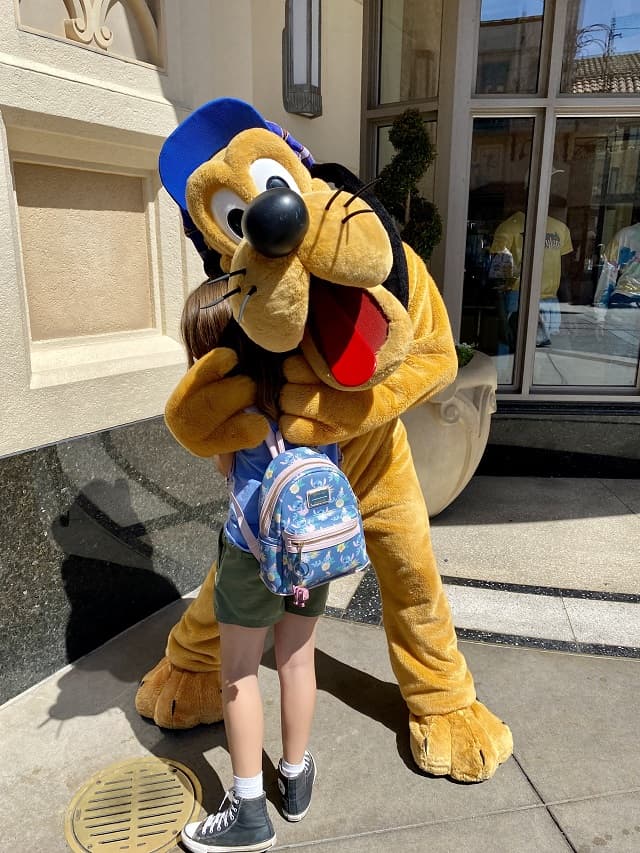 Originally, guests were informed that not all character meet and greet locations would be available immediately. It would, however, be reopening in phases throughout the spring and early summer. Interestingly enough, that is not what I learned from a Cast Member today at Disneyland.
She informed me that Cast Members received an email a few days ago with the new announcement that they would be reopening in "full force, rather than in phases." Those are her exact words. She also shared that she never understood how phases would have worked especially when having to explain to guests which characters were socially distanced and those that were not.
And in the words of Mickey Mouse himself, "boy, oh boy," were the characters out and about in full force! All throughout Disneyland and Disney's California Adventure Park, characters were hugging, signing autographs and even twirling and dancing with guests!
April 18, 2022 at Disneyland Park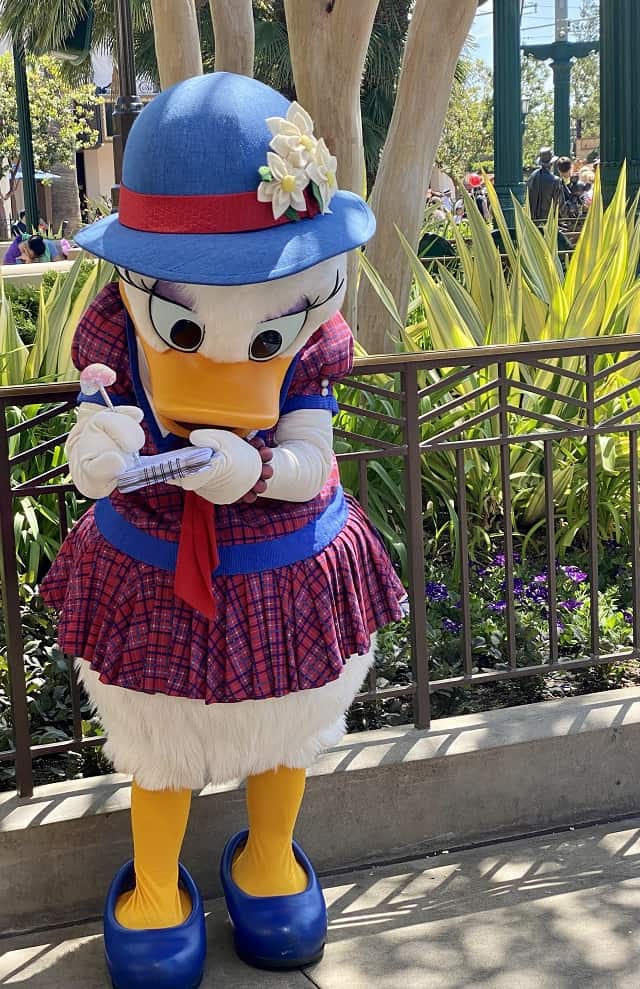 I was fortunate to secure a Disneyland reservation for the first day of meet and greets. We arrived on Main Street at 8:45 am with an 8 am opening, and there were many characters that were out meeting and greeting guests.
While waiting in line for Minnie Mouse, the family in front of me had two little girls. We began to interact and they informed me that their four year old had only been able to have the traditional meet and greets for just a bit prior to Covid, whereas their two year old had only ever known to wave from afar and not up close.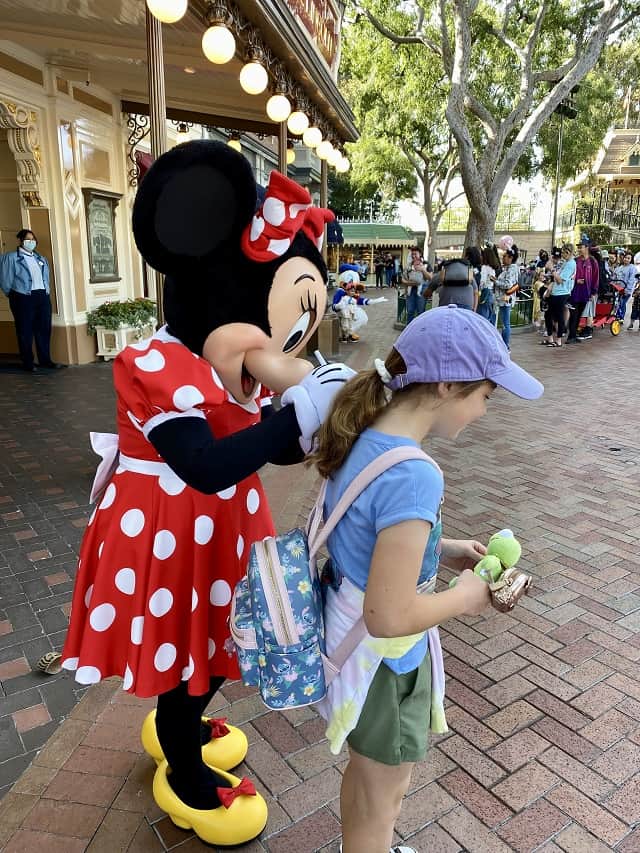 In fact, while in line, they explained to both girls that were now allowed to hug Minnie and ask for her autograph. The oldest daughter informed her mom that she could only wave from afar because that was the rule.
This made me realize how there are so many young children that have yet to have their own first Disney character interaction face to face!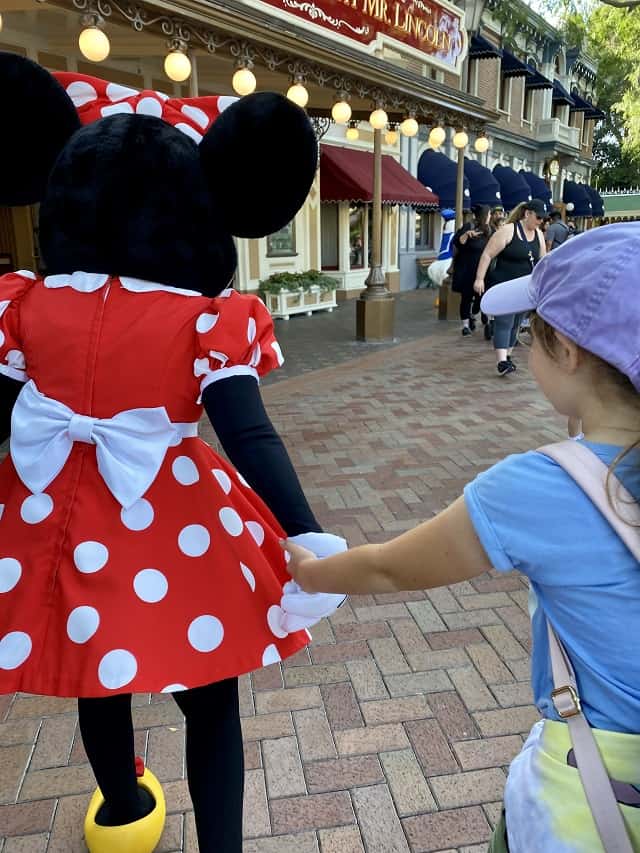 I can assure you that when it was their turn to meet Minnie, the oldest ran up with the biggest smile on her face and started to jump up and down with such excitement. These are the magical Disney moments that we treasure asa parent and what we have dearly missed for the last two years.
Our personal magical moment this morning was when Minnie walked up to my youngest daughter and took her by the hand. Instantly I felt as if life was back to normal, and I was completely all for it!
Waiting Times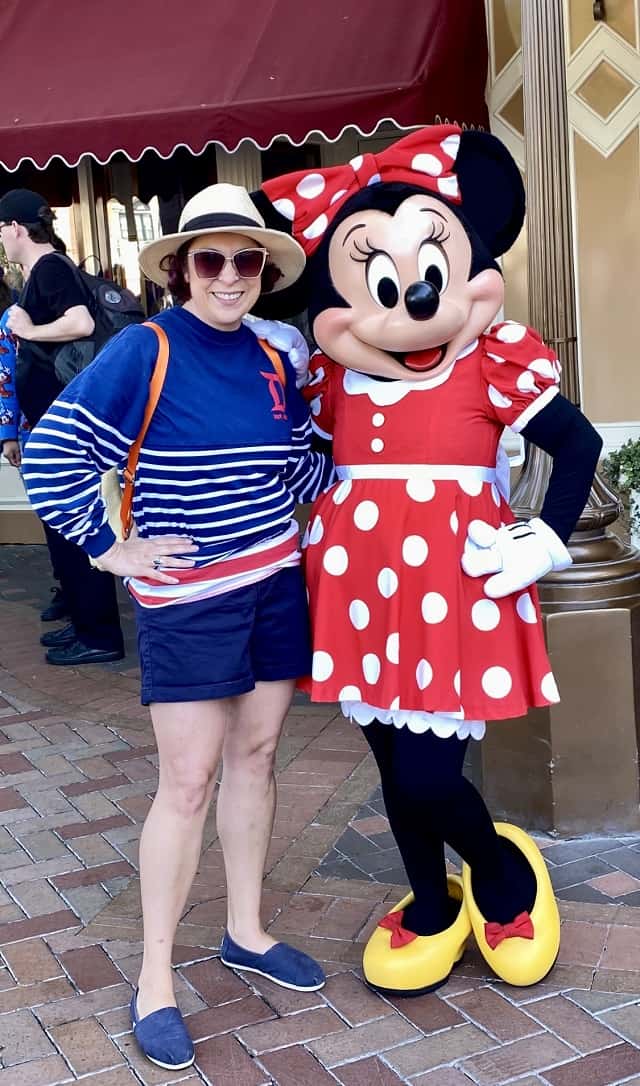 Prior to today's return of traditional meet and greets, one of the nice perks about socially distanced photographs with character and guests was that there were no lines to take pictures with the characters as guests simply waited their turn to walk up for a picture. The ability of not having to stand in line for a long time to meet a character was quite nice, and not to mention a great time saver.
Character interactions also changed because characters were able to incorporate all the guests that were standing around and it felt more as a theatrical performance rather than the traditional meet and greet. I personally enjoyed this aspect of socially distanced character meet and greets.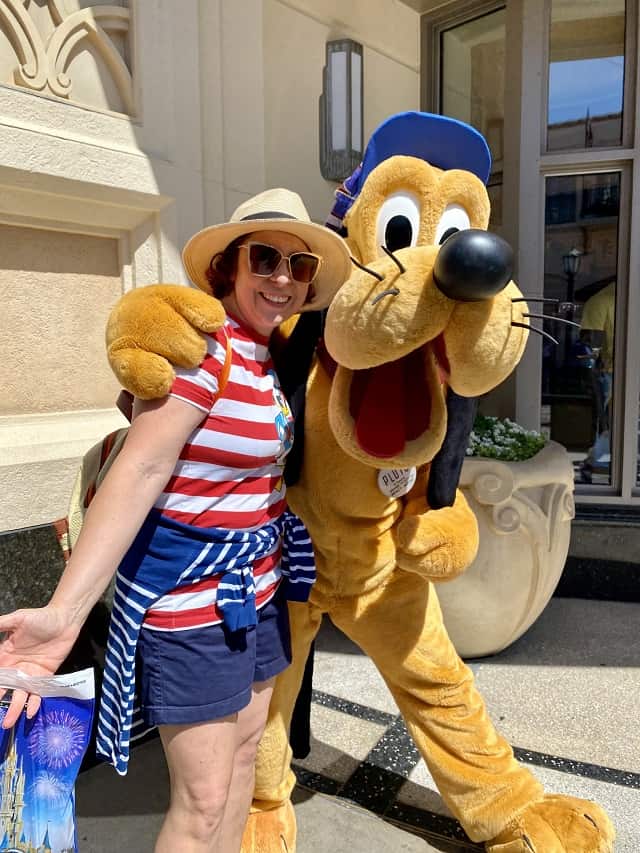 I witnessed many long lines for character meet and greets. We also encountered the traditional Cast Member standing at the end of the line informing guests, walking up, that the line was closed as Mickey's friend was getting ready to go on a break.
We experienced this exact scenario four times. Additionally, character interactions were kept to a minimum as Cast Members walked up and down the line informing guests to have their cameras, autograph books and pens ready for when it was their turn as they wanted to accommodate as many guests in line as possible. However, I never felt rushed during our interactions as Pluto took the time to interact with my daughter and her Kermit Nuimo doll.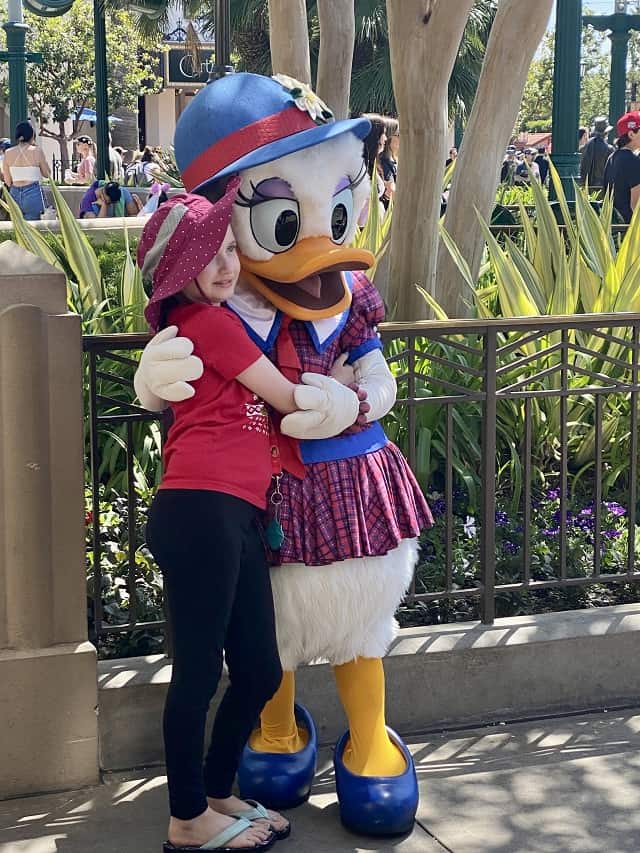 Receiving a hug from Minnie Mouse and Pluto was certainly the highlight of my visit to the Disneyland Resort. The feeling in the Disney air was definitely a refreshing and joyous core memory that had certainly been missed.
I'm eagerly awaiting the return to our next park visit for more hugs, autographs and magic moments! How about you? What are you most looking forward to the return of traditional meet and greets? Let us know in the comments below and on Facebook.

Are you planning a vacation? Reach out to our trusted travel agency sponsor Authorized Disney Vacation Planner
Mouse Class Travel
!