After 412 days of Disneyland Parks being closed, they finally opened up the gates for the first time in forever on April 30, 2021. Join me as I share with you where and how I found your favorite characters in a whole new way on the first day of the reopening of Disneyland!
April 30, 2021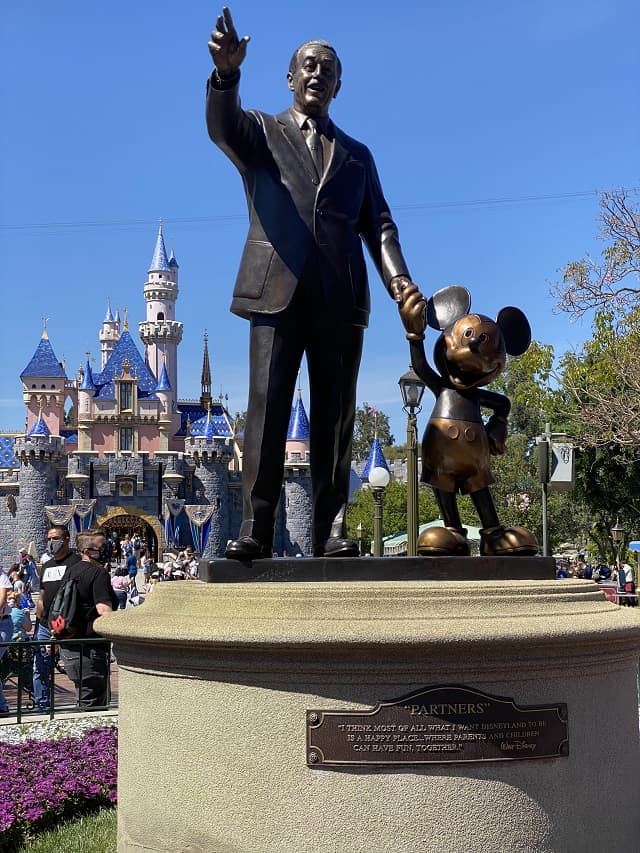 This is a day that I will never forget. My youngest daughter and I were blessed to have attended the reopening of Disneyland. I will be writing different articles as a series for opening day.
However, for today's post, I wanted to focus on one of the reasons why we visit the parks! Who doesn't love the interaction and photo taking with characters?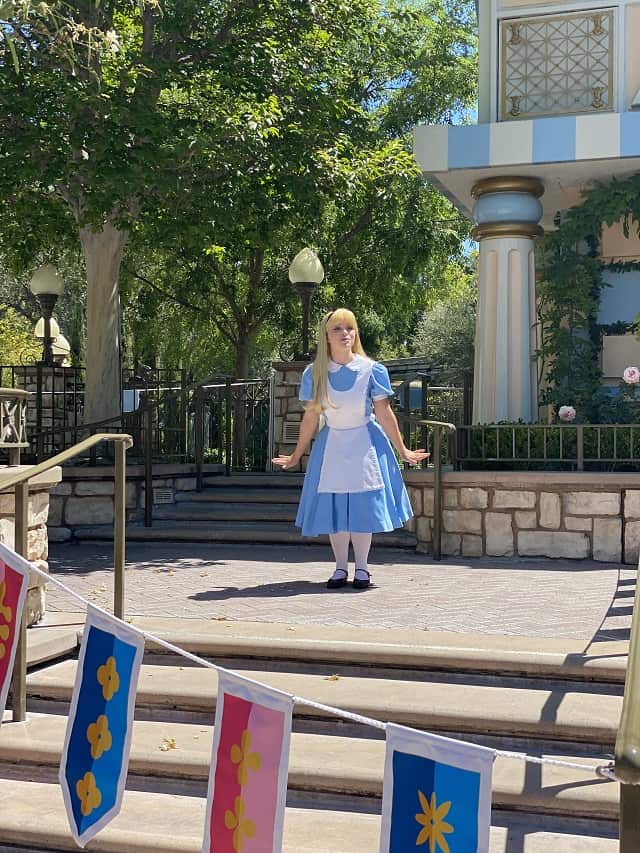 I know I sure do! And I'm happy to report that for the first time I was able to meet one of my favorite characters who we would consider rare here in the US parks. More on her in a bit!
The New Way To Meet Characters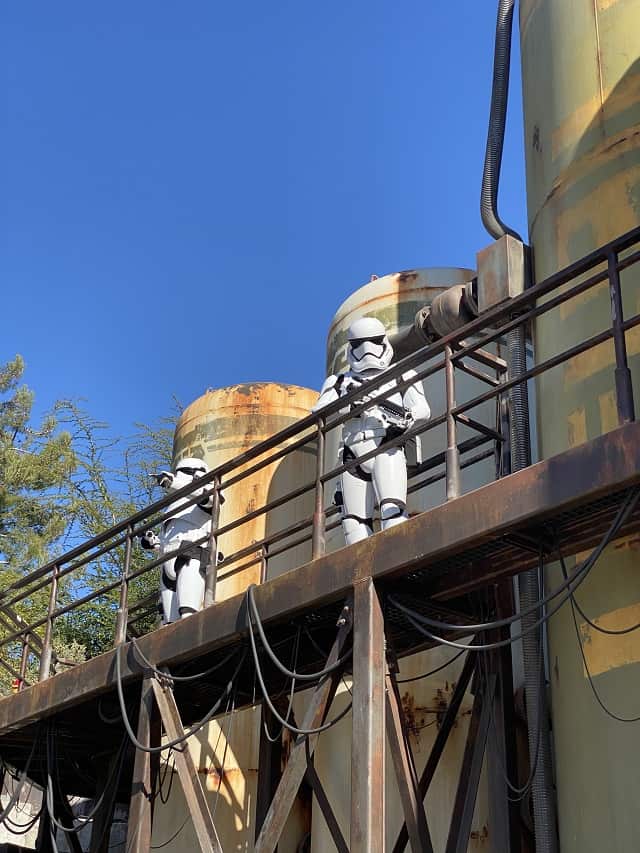 Disneyland had to become quite creative when showcasing the characters around the park especially after the pandemic's many rules and regulations.
Walt Disney World introduced, for the first time, character cavalcades where guests are able to see their favorite characters riding on floats throughout Magic Kingdom.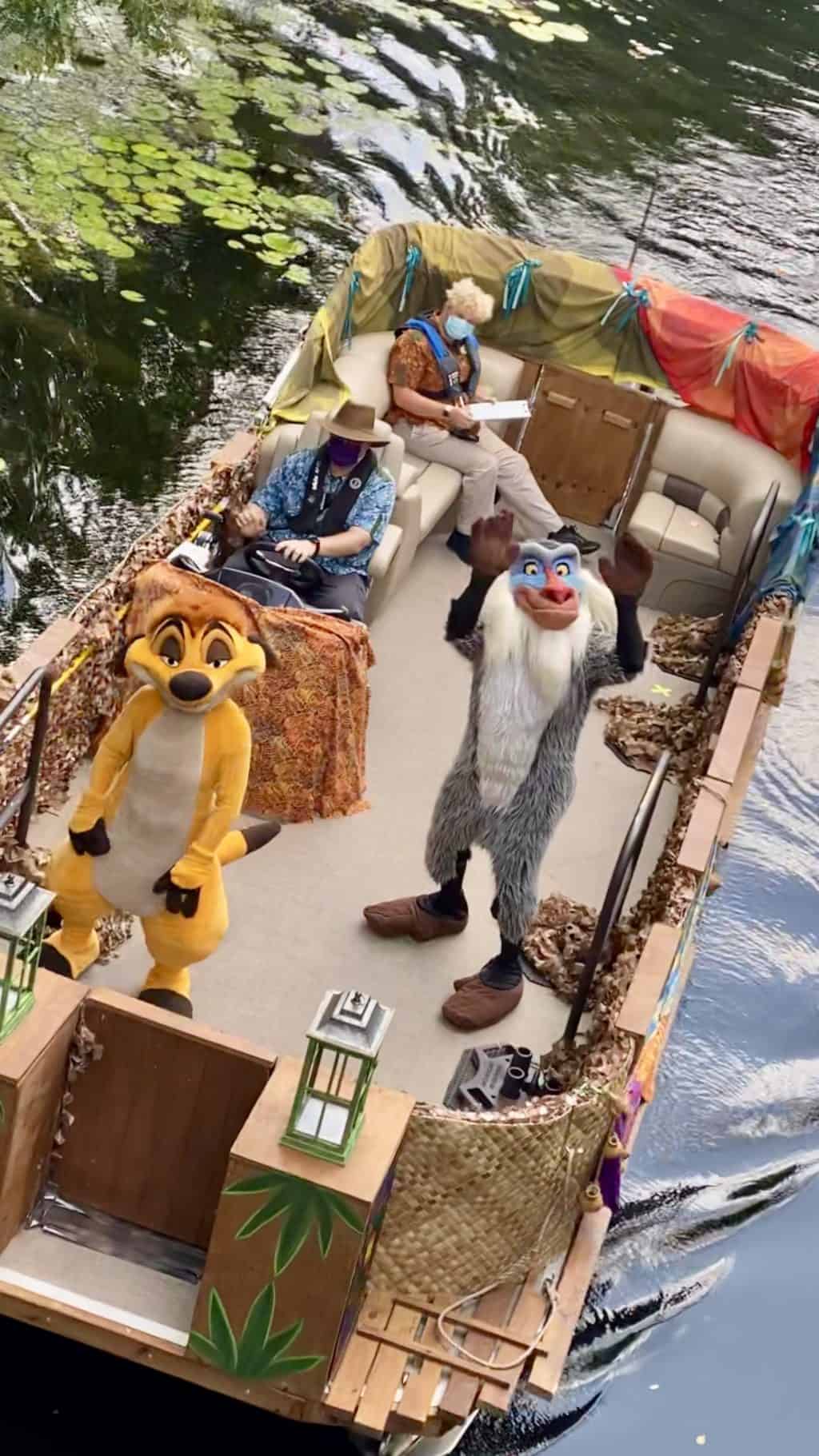 The flotilla at Animal Kingdom is quite special as the characters float down the river!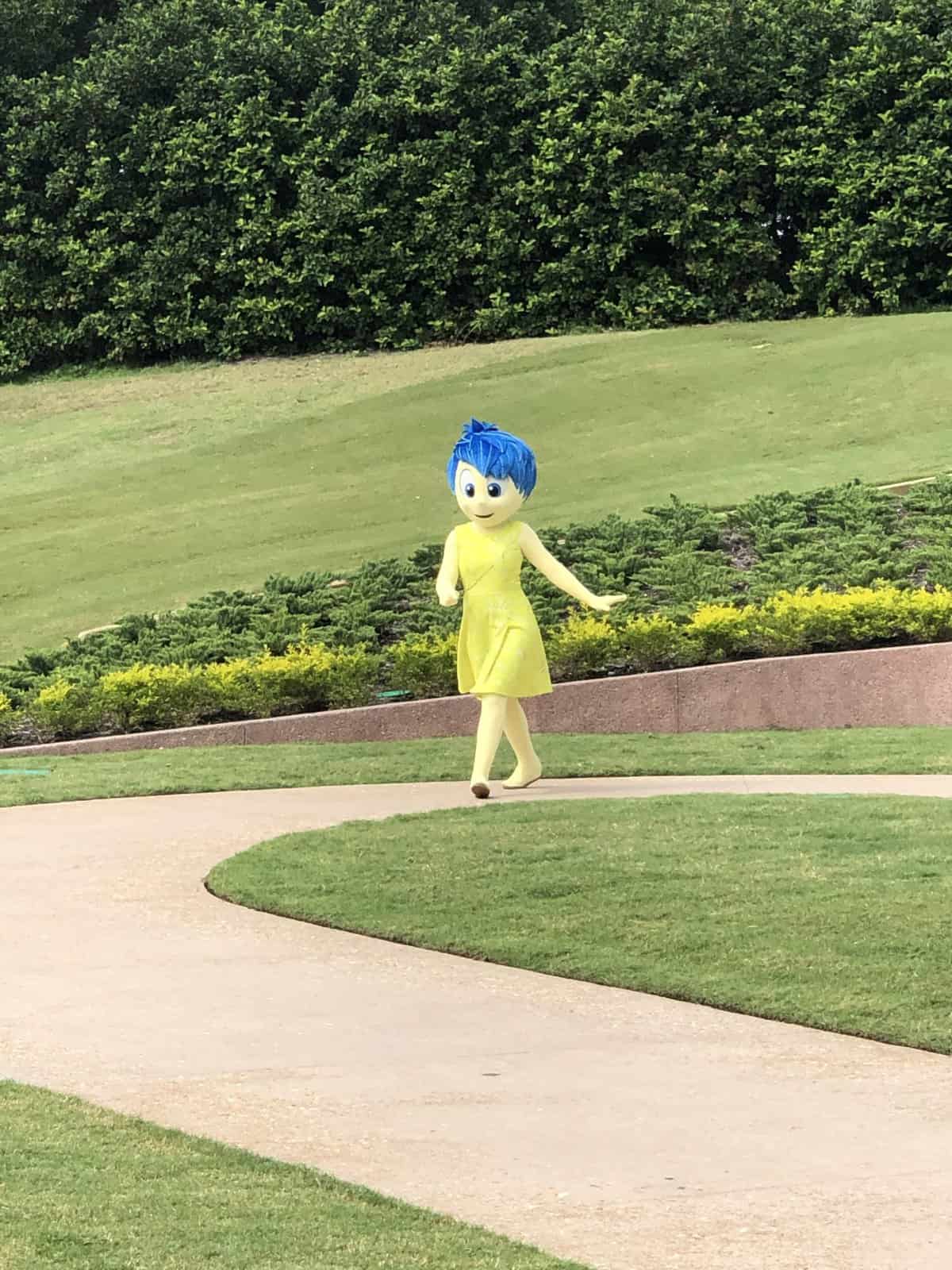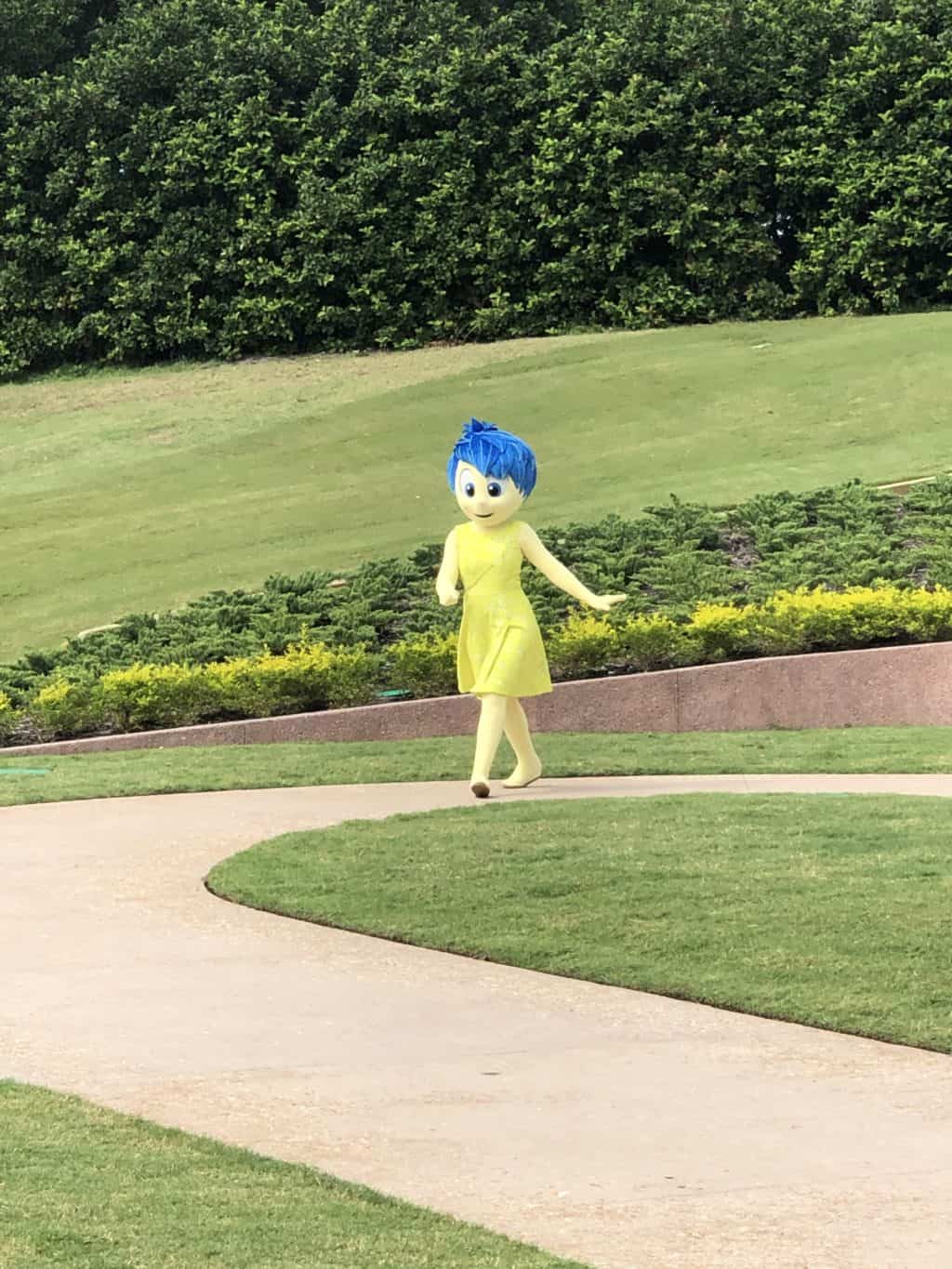 One can also find characters such as Joy at Epcot as well as Anna and Elsa posing for socially distanced photographs with guests.
I was very interested if Disneyland would include cavalcades.
How To Meet Characters at Disneyland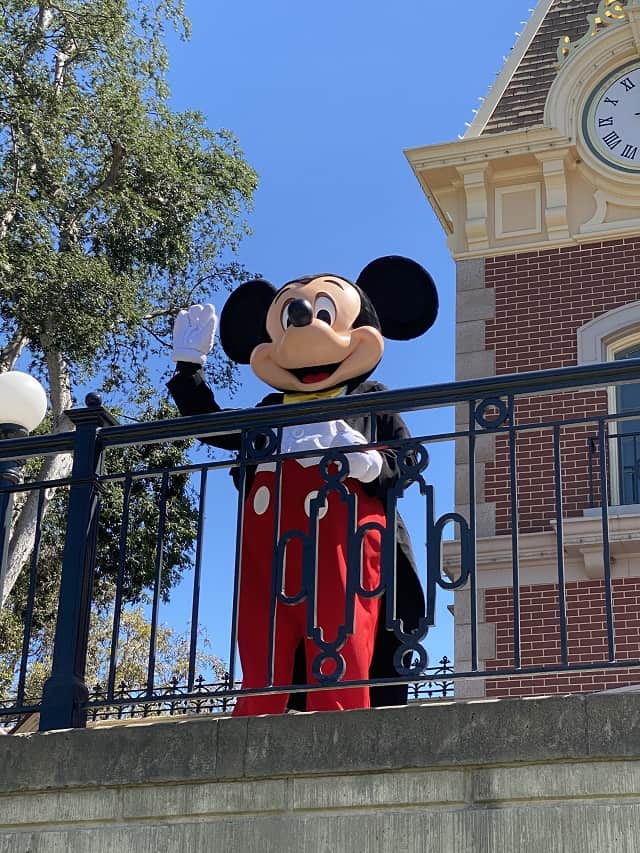 I have to admit that I do enjoy the cavalcades at Disney World and was a bit surprised that they are not featuring them at Disneyland and California Adventure.
Instead, characters meet throughout the parks in different locations such as by Small World, Toon Town, and Main Street's Train Station to name a few.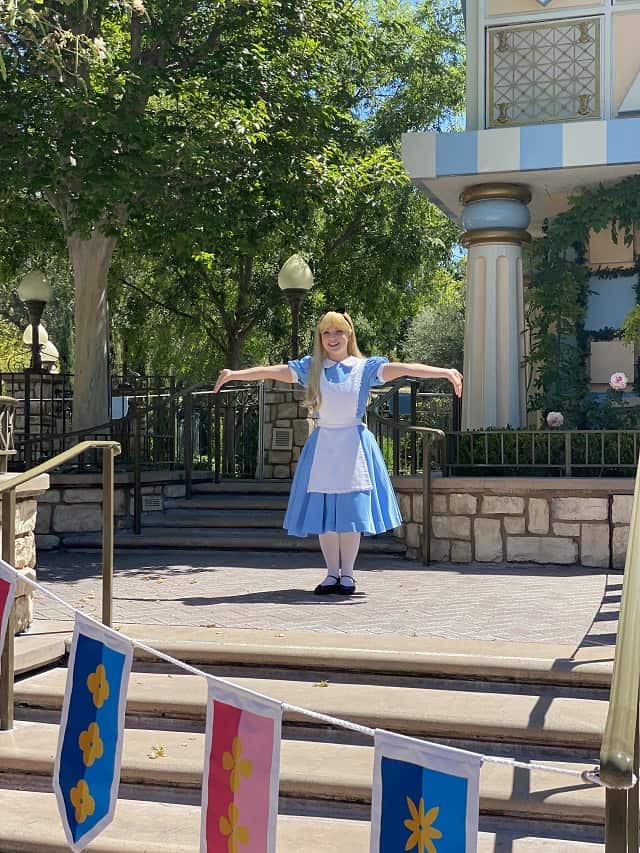 Upon arrival to the parks, the first character that we spotted was Alice at 11:18 am. She was interacting with guests across the way from the it's a small world attraction.
I was a bit surprised that it took over two hours to find the first character especially on opening day! However, there was a plethora of them throughout the parks that we saw the rest of the day.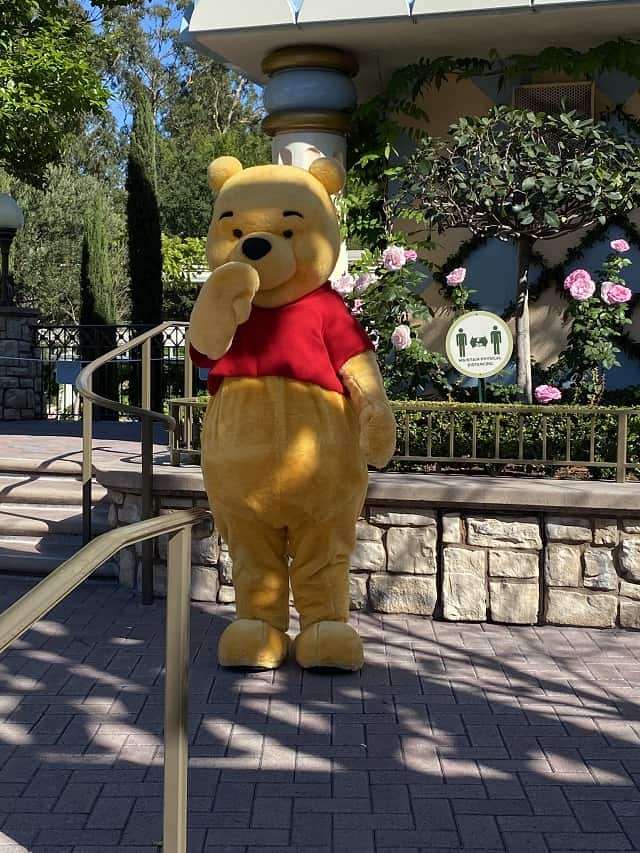 Later in the afternoon, we spotted Winnie the Pooh, Tigger, Eeyore, Bert and Mary Poppins at the same location where Alice stood.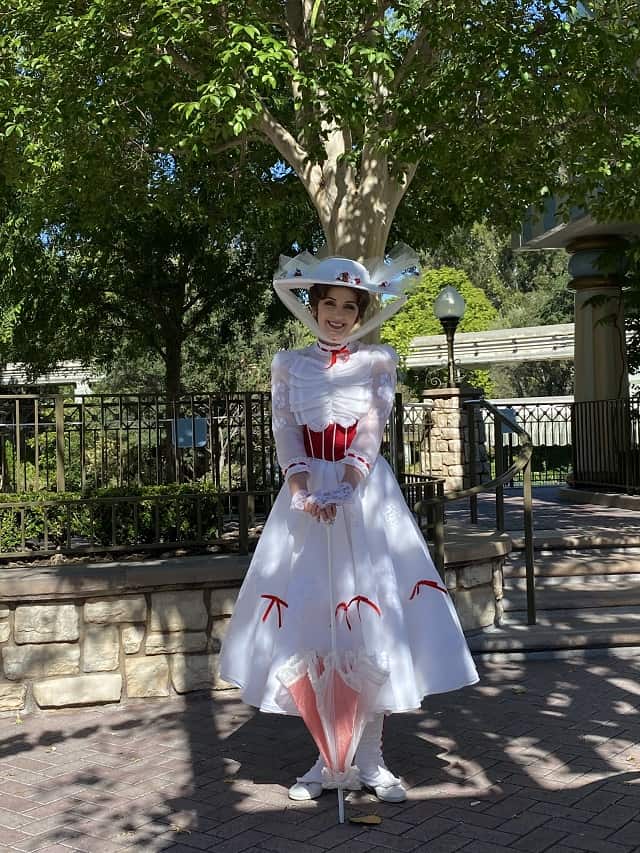 As the characters are socially distanced, guests are able to stand in front of the character at a distance and take a picture.
What Characters Did We See?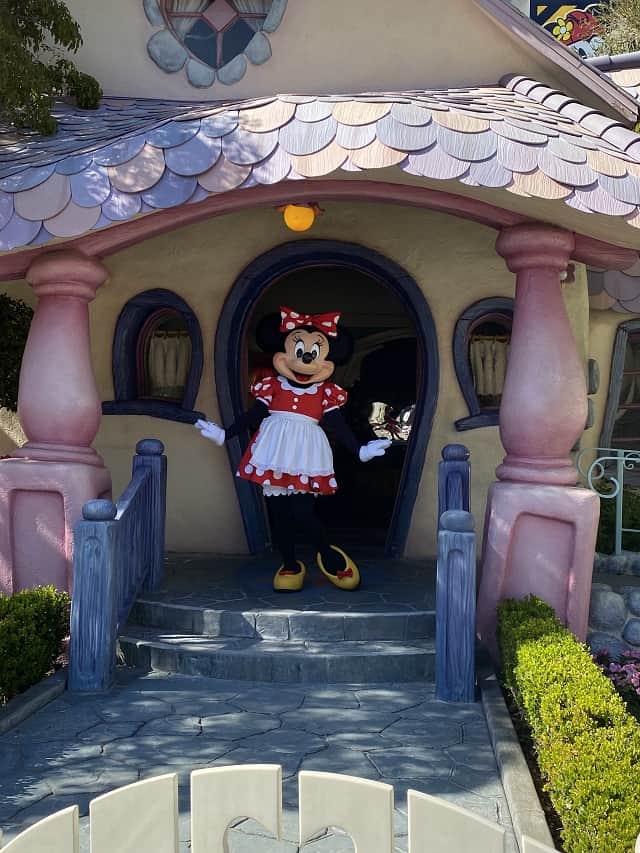 Here is the list of the characters that I spotted on opening day: April 30, 2021.
Main Street USA Train Station: Mickey Mouse, Donald Duck, Minnie Mouse, Goofy, Pluto and Chip and Dale. These characters were seen the entire day at all times.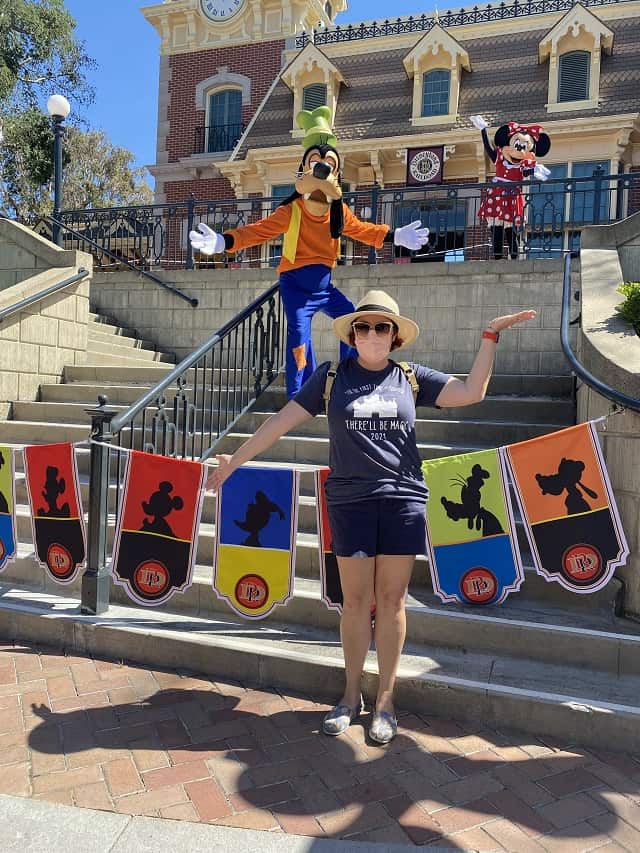 Mickey's Toontown: Minnie Mouse at her house. Mickey Mouse at his house. Donald Duck on his boat. Goofy and Pluto and Goofy's Playhouse and Marie from Aristocats in the gazebo near Roger Rabbit's Car Toon Spin attraction.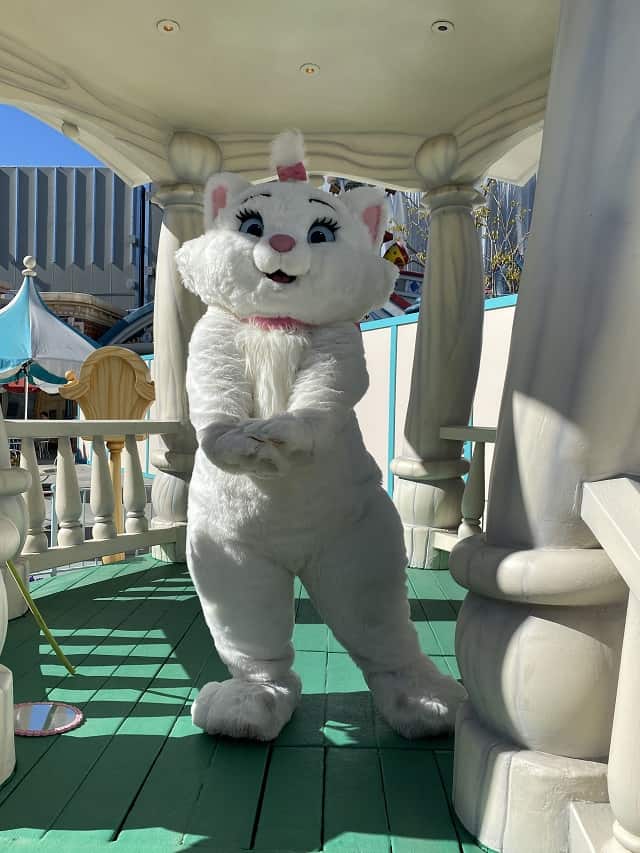 That's right, Marie!! My favorite. I was thinking that I would have to travel to Disneyland Paris to meet her!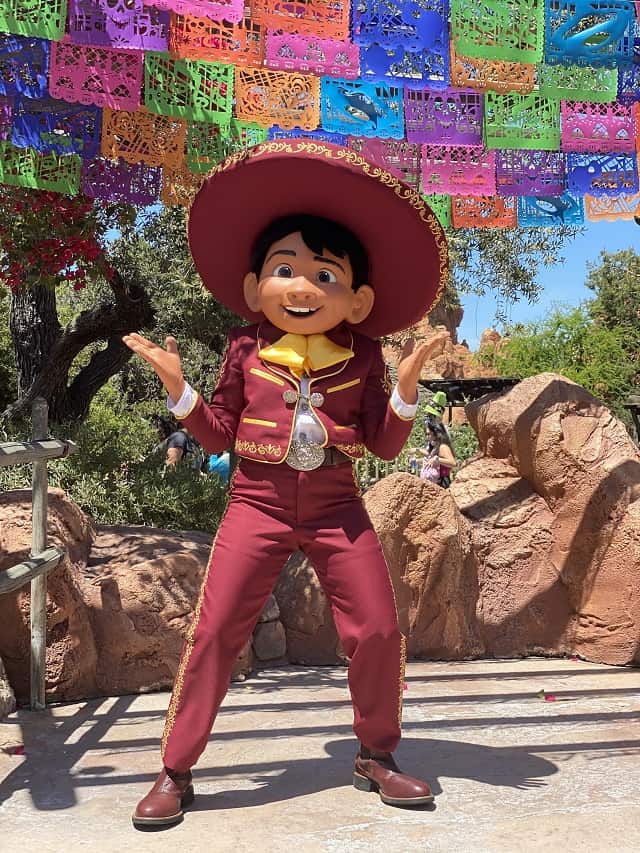 Rancho del Zocalo Restaurant: Now this one I was very excited about. For the first time at Disneyland there was a meet and greet with Miguel from Pixar's Coco.
What Other Character Meet and Greets Are At Disneyland?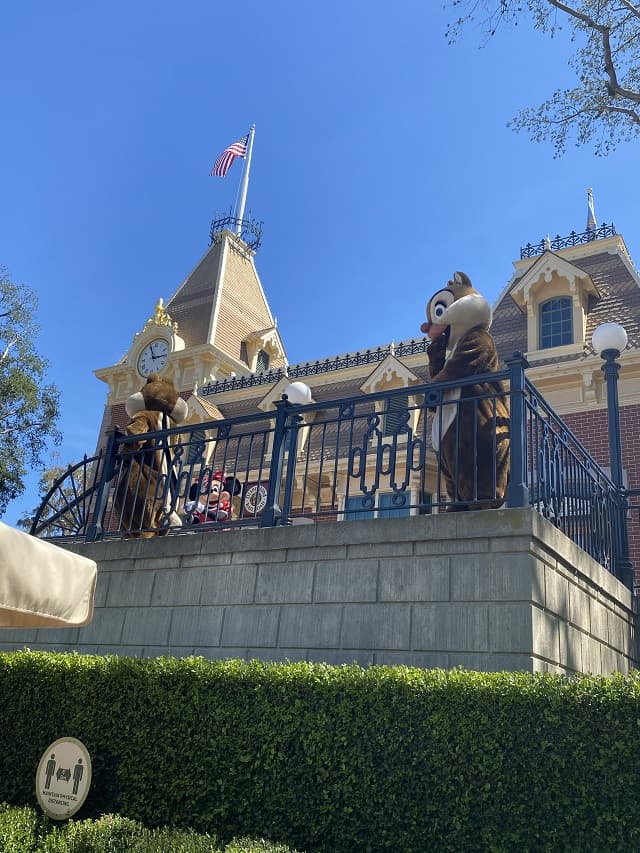 Throughout our day at Disneyland I kept my eyes open for characters, and although I was not able to take a picture, we did spot Redd and Captain Jack Sparrow outside the Pirates of the Caribbean attraction.
From previous pictures I had seen that the Evil Queen was meeting at the balcony above the newly refurbished "Snow White's Enchanted Wish" attraction.
Rapunzel, Flynn Rider, Cinderella, Snow White, Princess Elena, Ariel, Anna and Elsa are also meeting inside the Royal Theatre.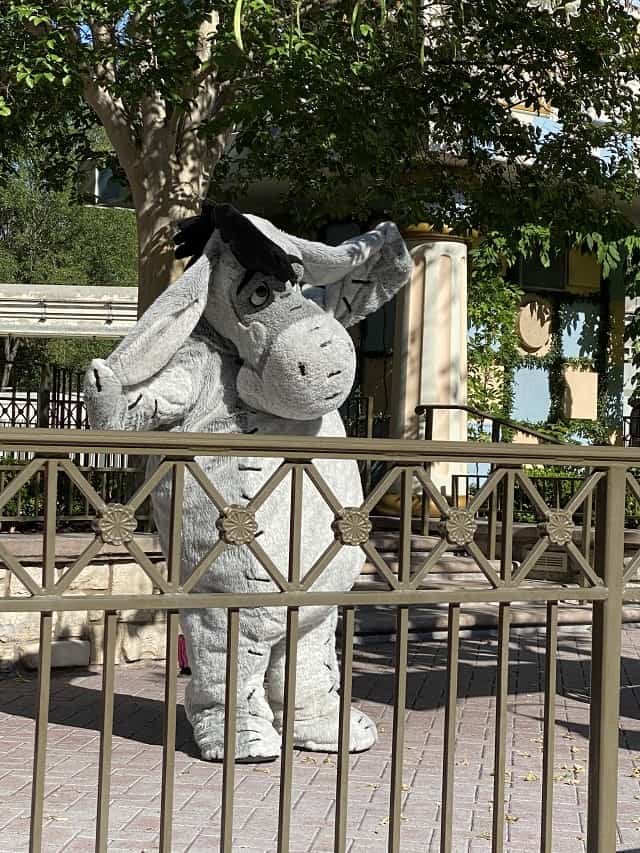 These are merely the character meet and greets that can be seen at Disneyland Park. I know that many different characters such as Oswald, Dopey and others are meeting at California Adventure park directly across from Disneyland.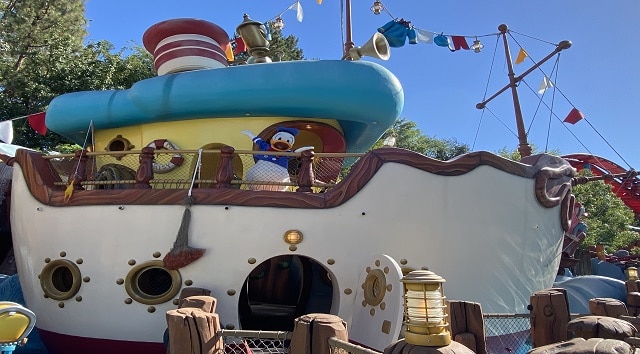 We merely visited Disneyland park on opening day so I do not have information or pictures of character meet and greets at the other park.
My Thoughts On the New Character Interactions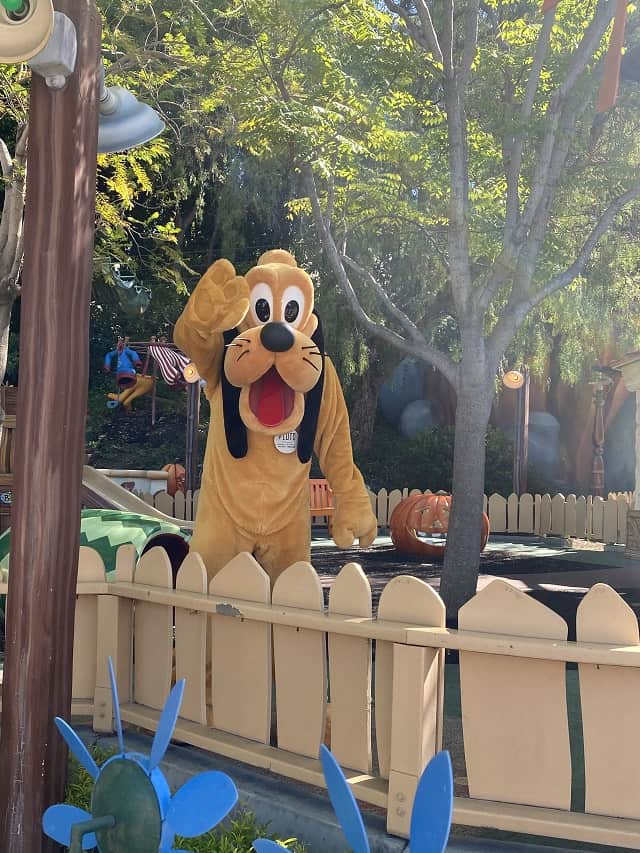 I have to say that I am very happy with the new implementation of meet and greets at Disneyland. The idea of not having to stand in line for a long time to meet a character is a blessing and a time saver.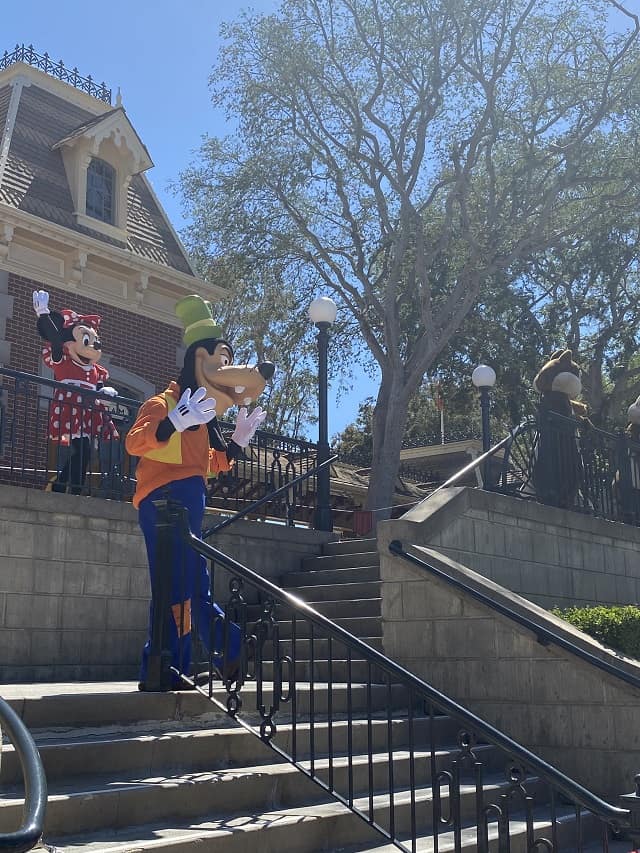 This is coming from someone that stood in line for her daughters to meet Anna and Elsa the first time they greeted years ago. It was a 3 1/2 hour wait!!!
There are no lines at all to take pictures with the new character meet and greets. You simply wait your turn to move up in a place where you are able to take a picture.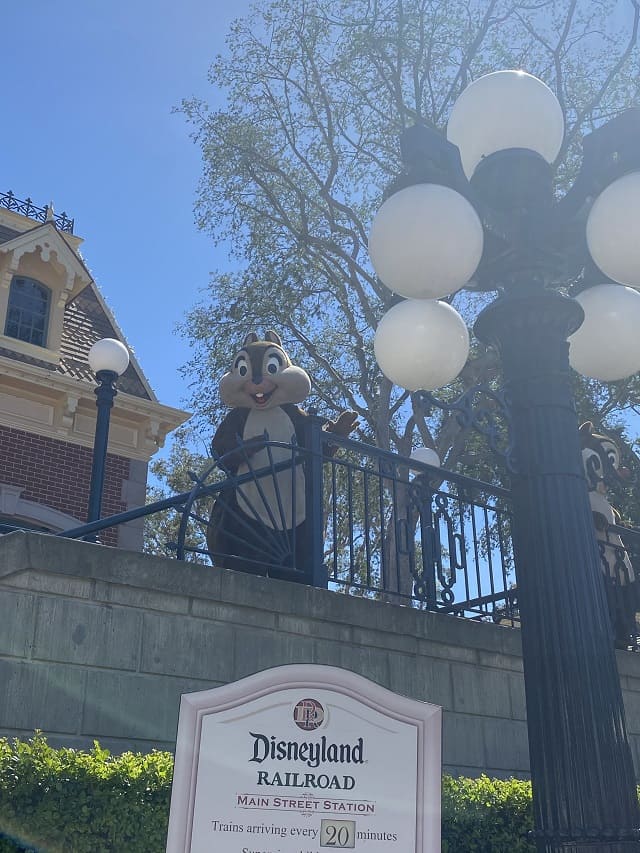 Do I miss hugging the characters? I do, but not really! I'm still very excited at the fact that I am still able to see and interact with them!
I would have to say that the interactions with the characters are even better now as they incorporate all the guests that are standing by the character.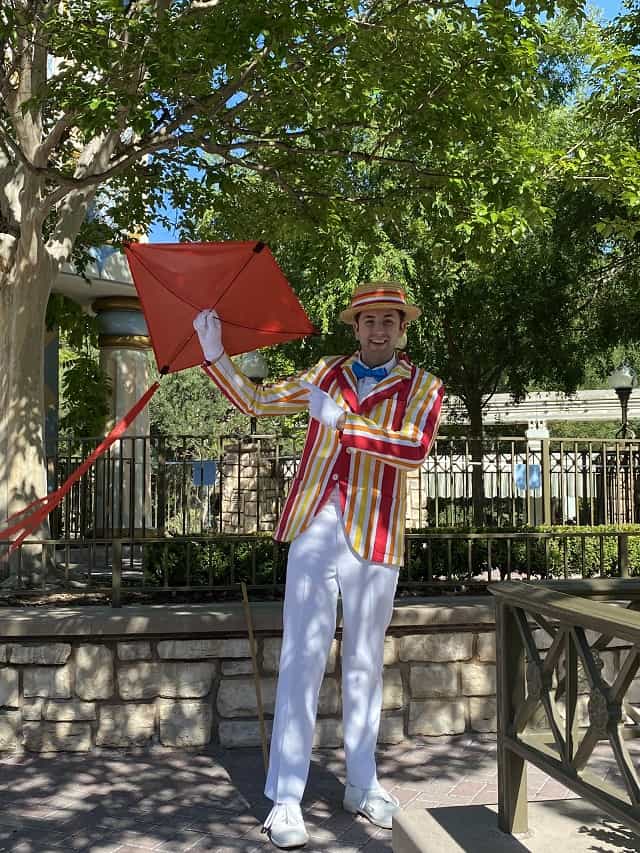 Bert was the best as he carried on a conversation with us regarding his kite that had no string. However, he was quite determined to make it fly!
I did ask a Cast Member whether cavalcades would be introduced. They said that at the moment they were not as Disneyland is so much smaller and meet and greets are much easier to incorporate at both Disneyland Resort parks.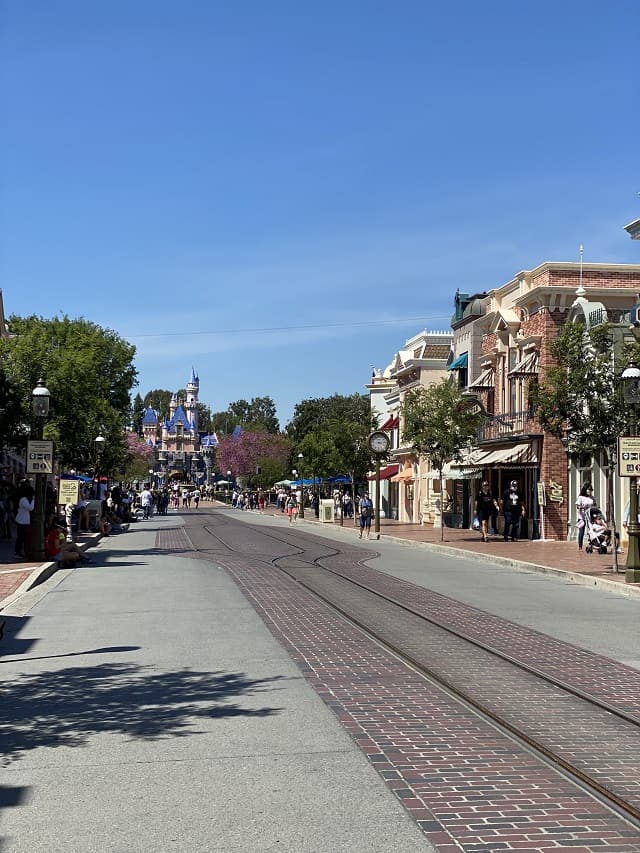 I hope you have enjoyed viewing the various characters that I encountered on re-opening day at Disneyland Park in Anaheim!
Do you prefer this new way of character meet and greets or would you prefer to go back to the old way of standing in line to physically touch the characters? Let us know in the comments on Facebook and in our Facebook group.
Are you planning a vacation? Reach out to our trusted travel agency sponsor Authorized Disney Vacation Planner
Mouse Class Travel
!