Eek. What's going on?!
A Celebration of Festival of the Lion King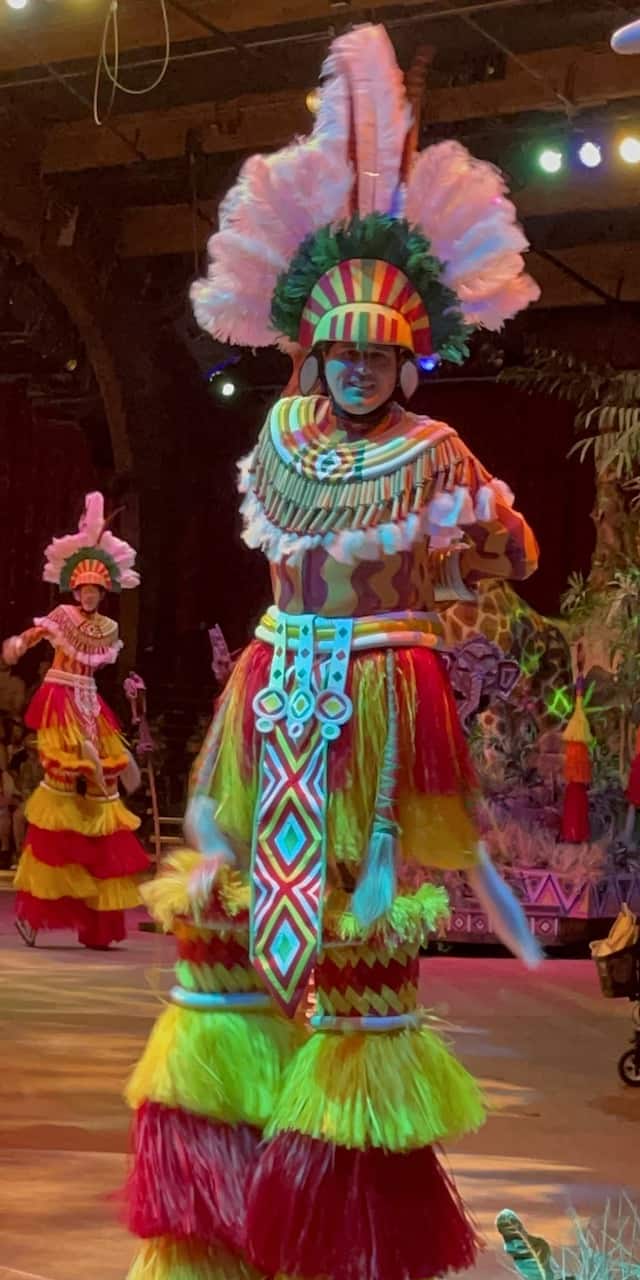 This popular show returned to everyone's delight back in May. Much of the show has remained the same, but there are a few differences. You can read all about this HERE.
We are still missing those tumbling monkeys and flying birds, but it is still great to have the show back for guests to watch. Thankfully, tumbling monkeys will return sometime this summer, according to Disney!
Among the other differences in the show are guests are not allowed to sing, but they are encouraged to clap instead. No one is chosen to be part of the show and guests cannot do the little parade anymore. I know the parade was one of my favorite parts. Hopefully we will see the show continue to slowly return to normal real soon.
Issues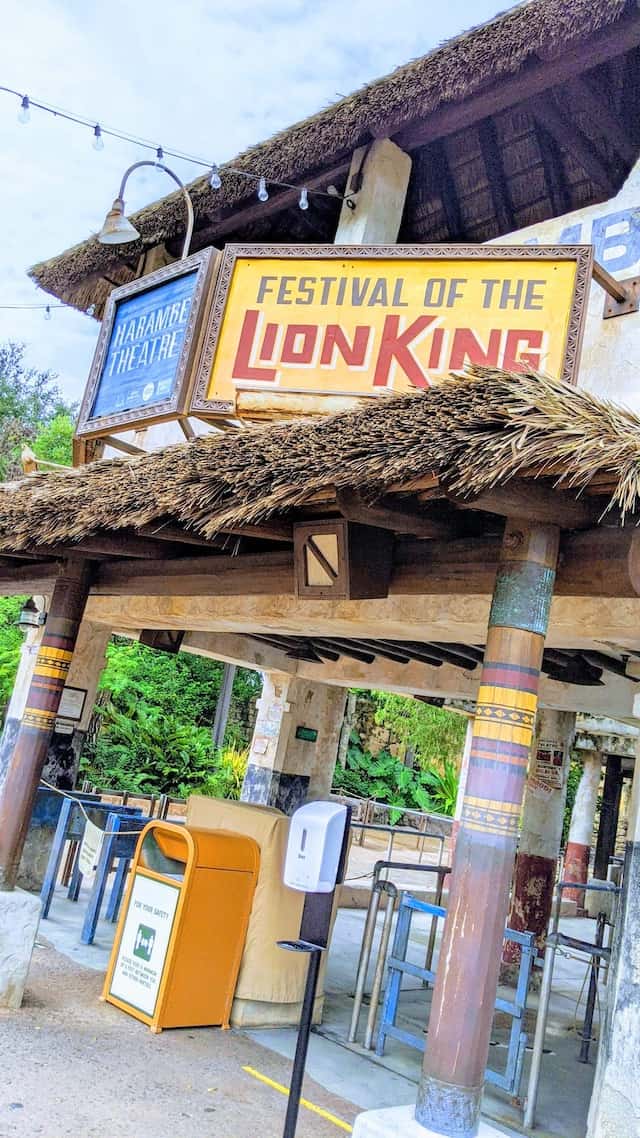 Last Friday we shared that this show had reduced showtimes. While we are not exactly sure what's going on, it's happening again this weekend.
The performance schedule for today, March 19, was posted as follows: 10:00am, 11:00am, 12:00pm, 1:00pm, 2:00pm, 3:00pm, 4:00pm, and 5:00pm. Showtimes are now adjusted on the Walt Disney World website, My Disney Experience app, and also on the marquee sign in Disney's Animal Kingdom.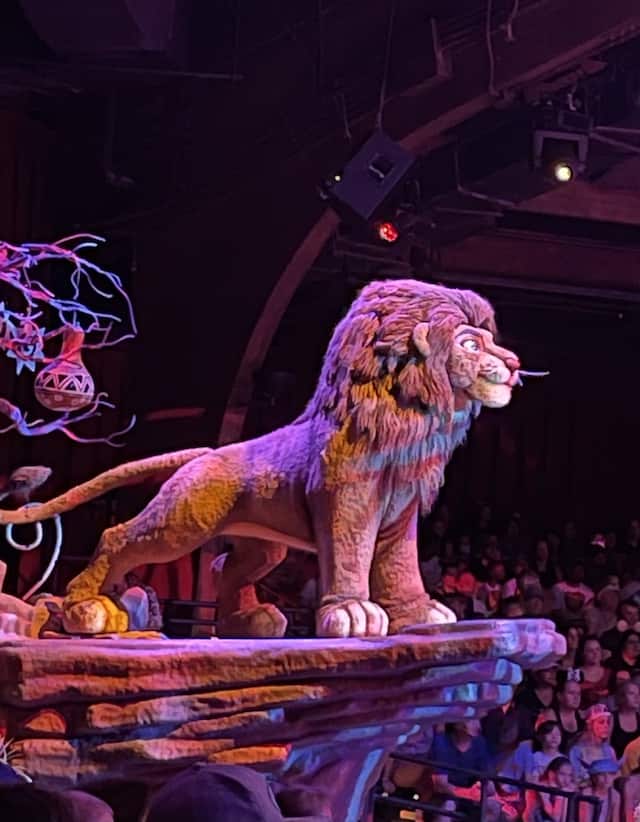 Three showtimes are removed including: 3:00pm, 4:00pm, and 5:00pm. This is disappointing for Guests visiting Disney's Animal Kingdom today.
Three showtimes are removed from A Celebration of Festival of the Lion King today, March 19.
Are there technical issues? Staffing shortages? I cannot imagine how exhausting it is to perform that show several times a day.
Something to look out for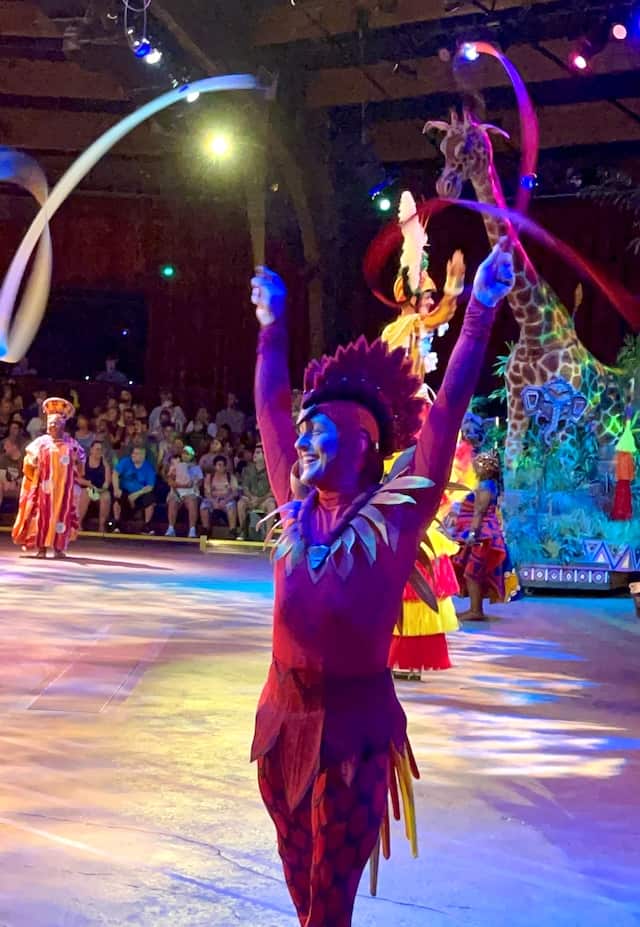 We also shared earlier this week that one of the performances times was cut from the schedule after most of the heavy spring break crowds leave.
The one show reduction will begin April 25 and end May 22. This is one week before Memorial Weekend, and at that time the performance will go back to its regular schedule of eight performances a day. You can read this news HERE.
Will you be adjusting your touring plans to make up for these reduced showtimes? Do you think it will continue to occur in the future? Let us know in the comments below and on Facebook.