The weekend will start out very warm and unsettled. But will it last? Check out the weekend forecast for Disney World.
Weather Forecast Discussion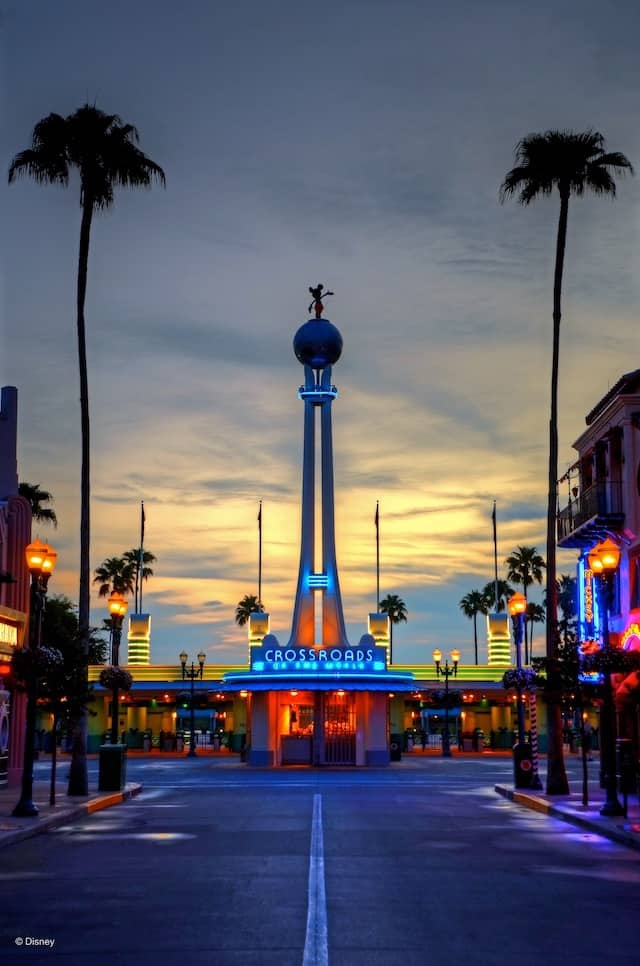 A large low pressure system will move from the Great Plains into the Great Lakes on Friday and Saturday. That system will eventually push off the coast on Sunday and drag a weakening cold front through the Florida peninsula. This storm system will bring severe weather to parts of the Southeast U.S.
As the frontal boundary slowly approaches, a southerly flow will continue to push a warm, moist airmass into the Orlando area. The surface map below shows the expected position of the front on Friday morning. Ahead of the front, scattered showers and thunderstorms are possible on Friday and Saturday.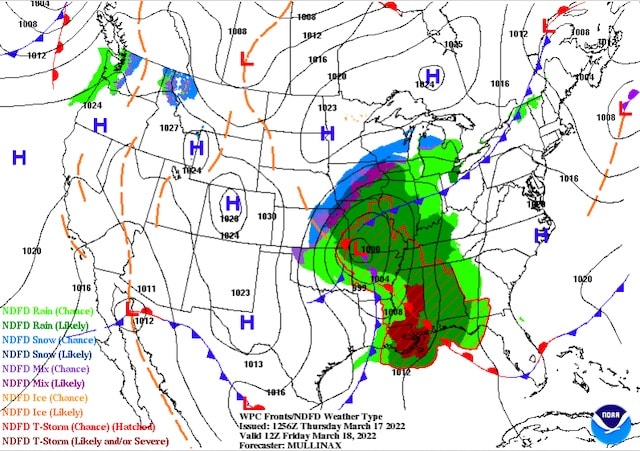 The front will finally push through Orlando by late in the day on Saturday. Temperatures will cool down for Sunday and Monday and conditions will be less humid.
There could be a leftover isolated shower or thunderstorm on Sunday, but other than that the weather looks great for visiting theme parks of Sunday and Monday.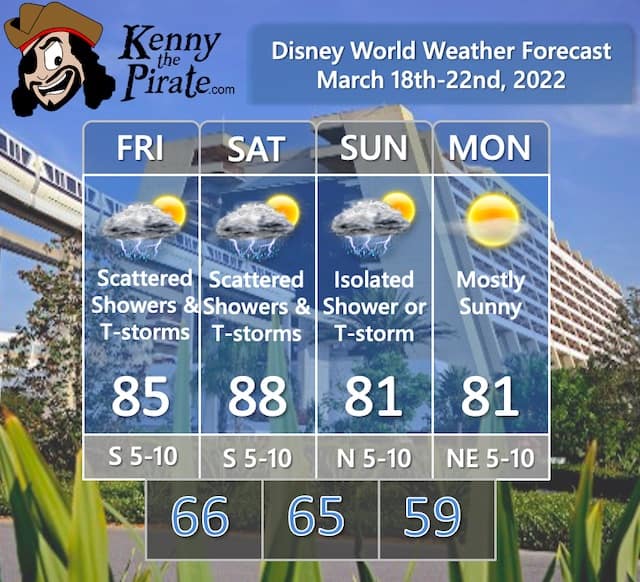 Severe Weather Chances For Florida
Good news on the severe side of things for this weekend. The highest chances of severe weather will be well north of the Orlando area. An isolated severe chance cannot totally be ruled out, but in general the thunderstorms that do develop should remain below severe levels.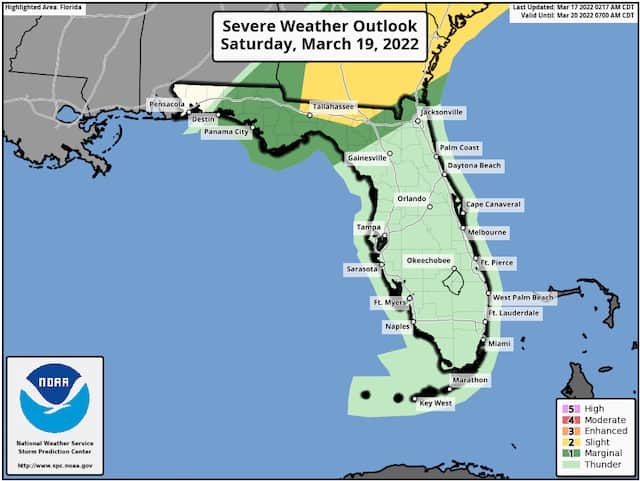 While storms are expected to remain below severe levels, remember that any thunderstorm can produce gusty winds, frequent lightning, and heavy downpours.
Flight Impacts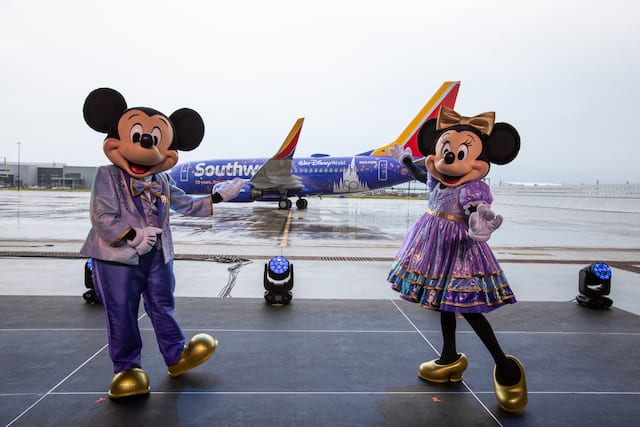 I added this category recently to point out any large-scale impacts on flights getting to and from Orlando. The struggles and impacts on the airline industry in the wake of the pandemic that led to flight cancellations have been well-documented. I'm focusing on the weather impacts.
Friday will feature potential delays in the Mississippi River Valley as our storm system exits the Great Plains. Severe weather is possible in Alabama, Mississippi, and Louisiana. The storm will bring the threat of flight delays from heavy rain to the Ohio Valley, Great Lakes, and Northeast on Saturday. The severe weather threat will be along the Southeast U.S. coast.
A Look Ahead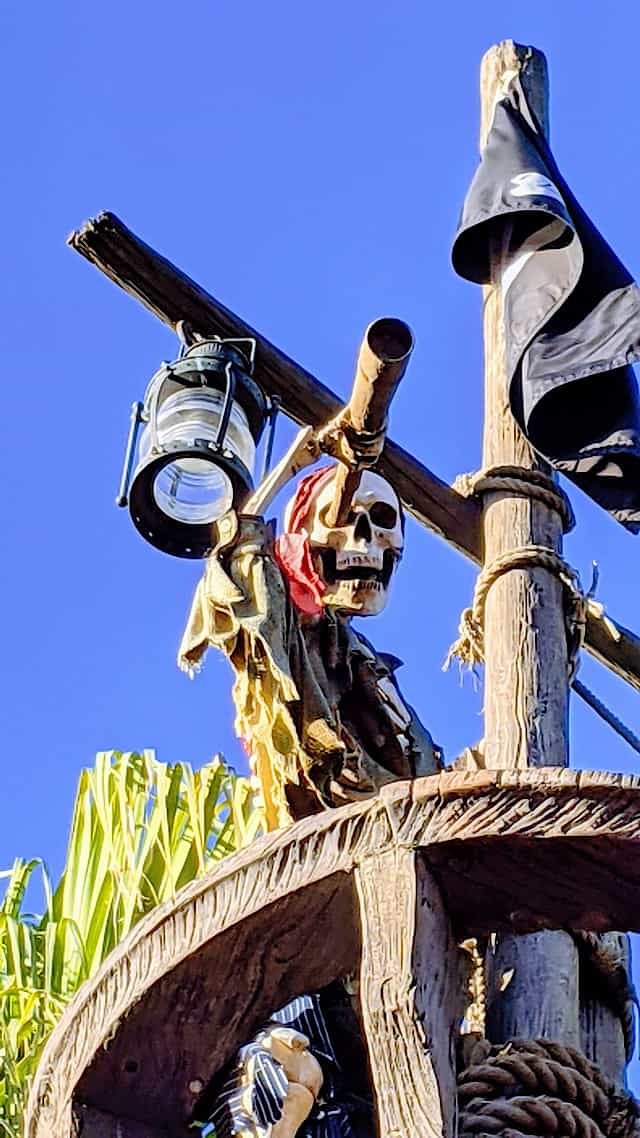 An early look at next week shows a very similar evolution to the weather pattern as we are seeing this weekend. Temperatures will warm up to the mid to upper 80's by midweek as another storm system travels across the country. It looks like any shower activity should hold off until late Wednesday or Thursday.
Are you headed to Disney World this week? How are you planning to navigate the showers and Spring Break crowds? Let us know in the comments below or on Facebook!