Take a look back at Dumbo through the years, and learn how to draw this loveable elephant by watching the video here.
Dumbo's Premiere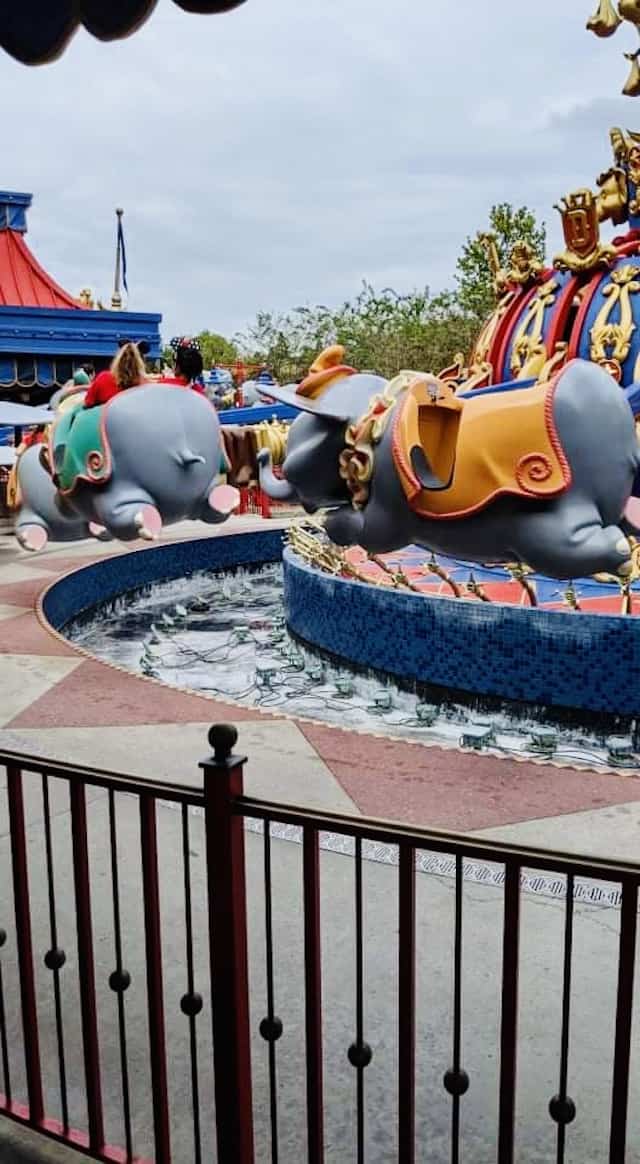 "DUMBO" premiered on March 13, 1941. "Wonder Elephant Soars To Fame!" screams the headline of The News Bulletin, a fictional newspaper. "Miracle Mammoth Startles World!" heralded from the movie newspaper in the finale of Walt Disney's "DUMBO." This heartwarming story celebrates one misfit elephant's amazing triumph over adversity.
Only the fourth fully-animated Disney feature film, like its namesake star, "DUMBO" is a small but mighty wonder. The picture only lasts 64 minutes but portrays wonderful details throughout the movie.
Dumbo's Creator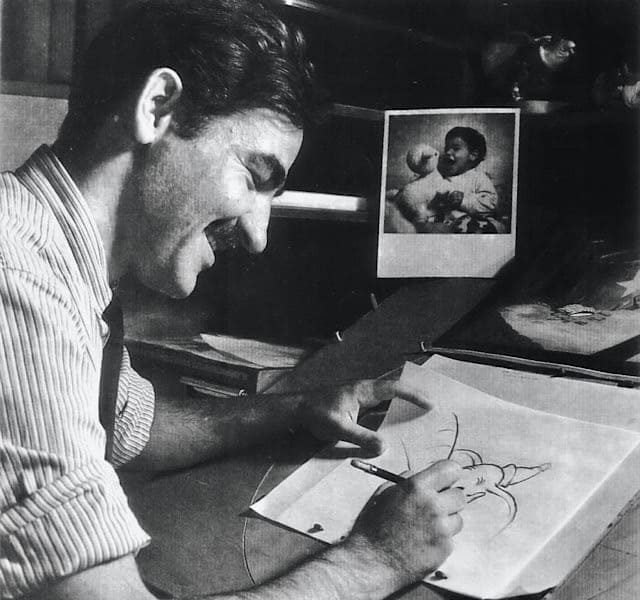 As with Pluto and Dopey, baby Dumbo does not speak. However, his big blue eyes tell viewers just what he's thinking. Much of the animation of this silent star is the work of Disney Legend Vladimir "Bill" Tytla. His ability to create powerful stories was admired by his fellow artists.
One of Bill Tytla's most memorable moments is the heartbreaking visit to Mrs. Jumbo. The lonely elephant's mother is wrongly imprisoned. Accompanied by the Oscar-nominated song "Baby Mine," love and loss had never before been represented in animation with such wrenching sincerity.
Overcoming Adversity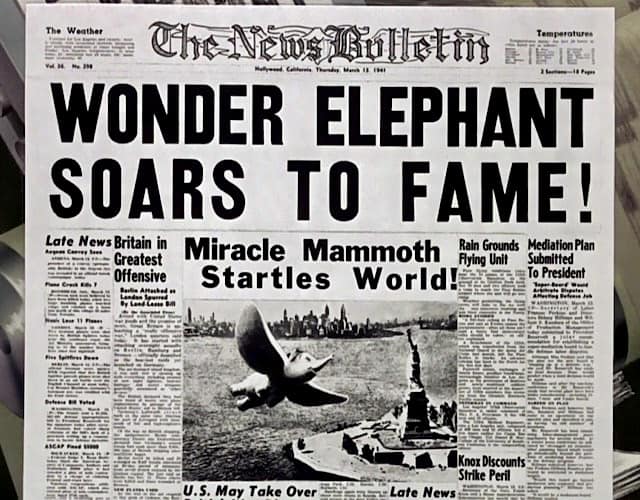 Dumbo's early hardships make his ultimate success all the sweeter. The onscreen headline of March 13th, 1941 was a foreshadowing of the film's popularity when it was released to the public on October 23rd of that year.
Dumbo was even scheduled to be on the cover of "Time" magazine. However, due to world events, Dumbo didn't make the cover.
Popularity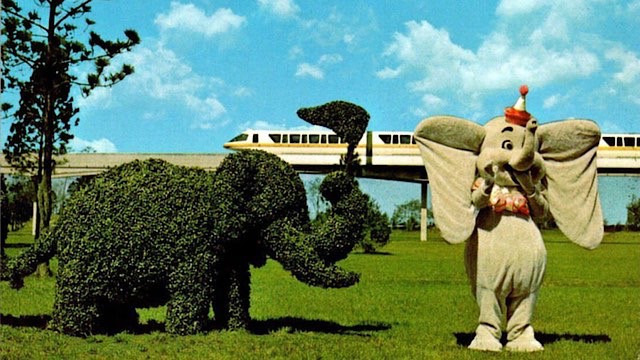 Dumbo's popularity continues growing over the years. In fact, Dumbo appeared in the opening to "Walt Disney's Mickey Mouse Club" (1955), as the "puppetronic" star of his own Disney Channel series, "Dumbo's Circus" (1985), and in the detective fantasy "Who Framed Roger Rabbit" (1988).
In 2019, director Tim Burton introduced Dumbo's three-dimensional doppelganger in a live-action expansion of the original tale.
Dumbo Gets His Own Attraction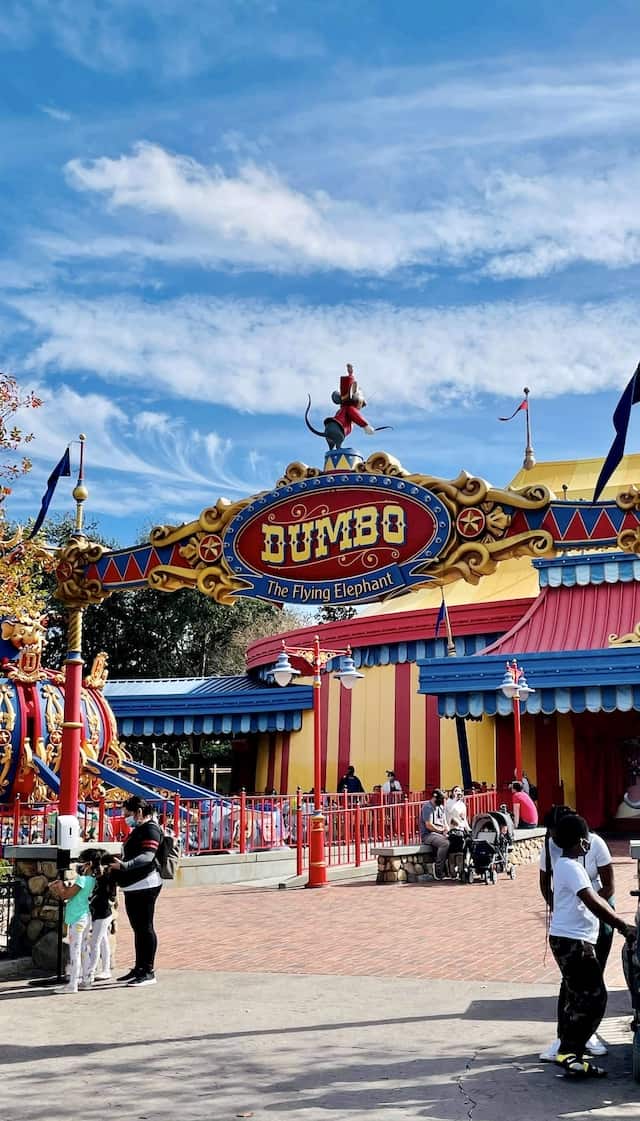 A favorite attraction since Disneyland opened in 1955 is the "Dumbo the Flying Elephant." Now, guests at six Disney Parks around the world can enjoy it. However, Floridians hold special place in their hearts for Dumbo. In the original film, Mr. Stork delivers Mrs. Jumbo's bundle of joy as the circus train leaves Florida.
Dumbo's Presence in the Park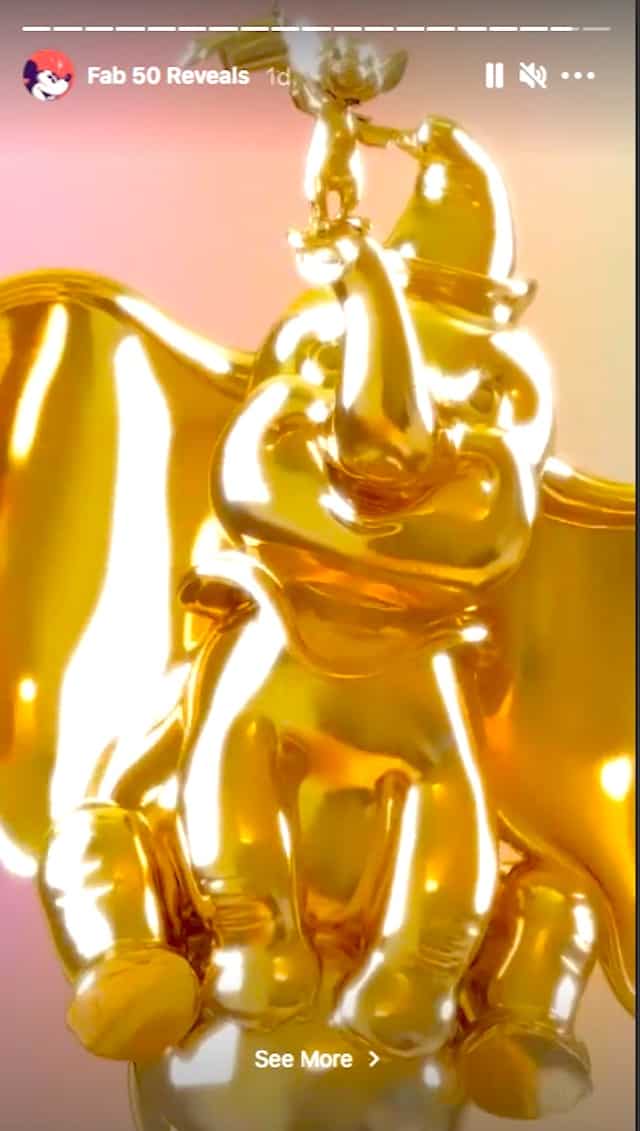 Dumbo debuted as an Audio-Animatronic in Florida at "The Most Magical Place on Earth." He played the tuba in the orchestra of "The Mickey Mouse Revue," an opening day attraction in Walt Disney World's Magic Kingdom Park.
Today, Dumbo is one of the golden "Disney Fab 50 Character Collection" sculptures. Look for it on the east side of the central Plaza Hub. Also, watch Disney's video below showing how you can create your own Dumbo picture.
Are you a Dumbo fan? If so, what do you love about it? Will you try your hand at drawing this adorable elephant? Please tell us about it in the comments below or on our Facebook page.
Source: Disney Parks Blog