LATEST VIDEOS
Subscribe to my Youtube!
Just Mousing Around - LIVE
LIVE - Just Mousing Around
LIVE - Just Mousing Around Tonight!
When the Disney culinary team was asked to compose a menu for the Nuts About Cheese Booth, my personal guess is that the sky was the limit in creativeness. Many of the menu items truly reflect thinking outside the box.
DCA'S Food and Wine Festival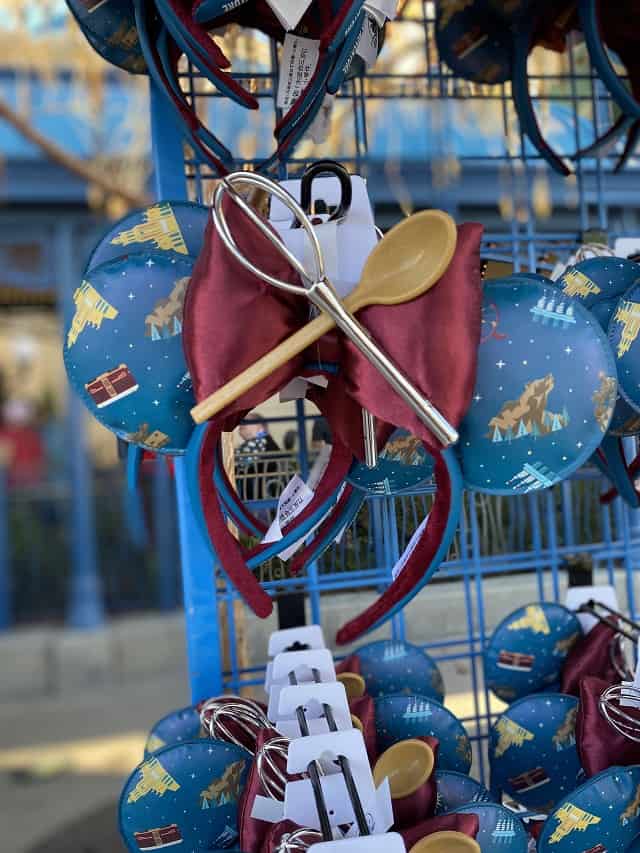 The 2022 Disney California Adventure Food & Wine Festival has commenced and runs through April 26th. Food lovers will be happy to hear that between all of the Festival Marketplaces and restaurants, the Festival offers over 100 specialty items to indulge in.
I, (Marisol) however, only tried a handful of dishes on my recent trip to the festival. One menu item at the Nuts About Cheese Booth caught my full attention for more reasons than one.
Nuts About Cheese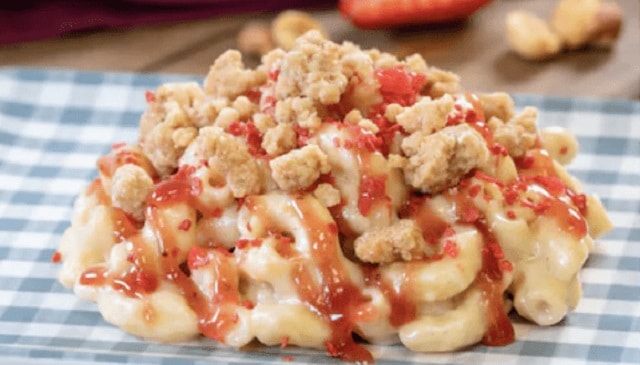 Who isn't nuts about cheese? My high cholesterol is a great indicator of how much I love cheese! Therefore, I was excited to visit this booth as it offers different menu items in "homage to the fromage."
The first menu item listed is the Peanut Butter & Jelly Mac with Brown Sugar Streusel and Strawberry Crackle, better known as Pop Rocks. There is no cheese in the dish, as the peanut and jelly replace the ingredient. An array of questions began to flood my brain while repeatedly asking, "why Disney, why?"
My oldest daughter even made the comment that it sounds like something a pregnant woman would crave! It sells for $8.25. Needless to say, I'm proud to say that Disney did not take my money on this menu item.
SNICKERS® Caramel-Peanut Milk Chocolate Mickey Macaron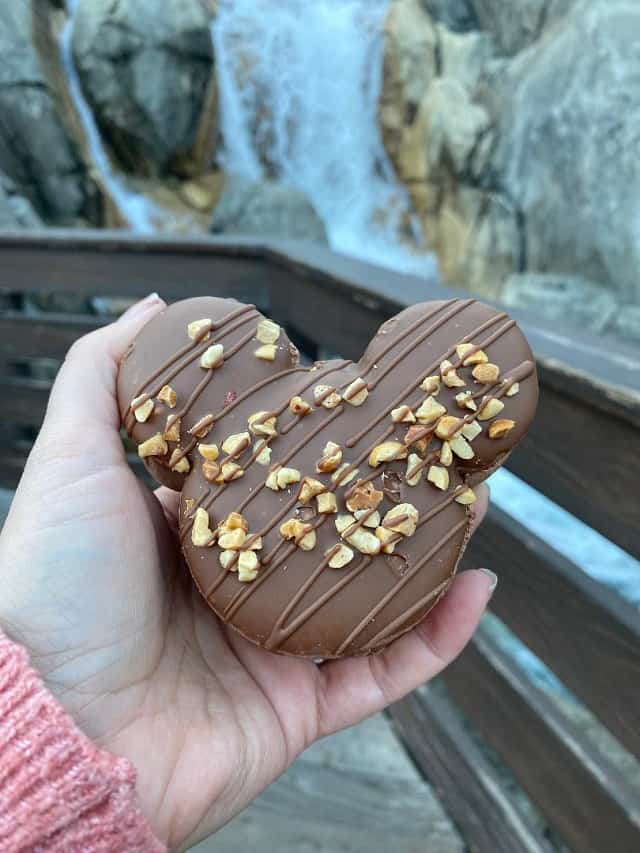 The item where Disney did take my money was the SNICKERS® Caramel-Peanut Milk Chocolate Mickey Macaron filled with caramel ganache and SNICKERS® pieces. How could I nut (pun intended) as it perfectly aligned with the menu's play on words!
If you are a chocolate or Snickers candy bar lover, you are not going to want to miss this item. It was so good! I first broke off a smaller piece and the overall taste did not taste like a Snickers bar, but the moment that I took a big bite of the many different layers, my tastebuds took me back to my childhood!
The macaron is so big in size that it was easy to share among the three of us with no problem. The item sells for $6.50.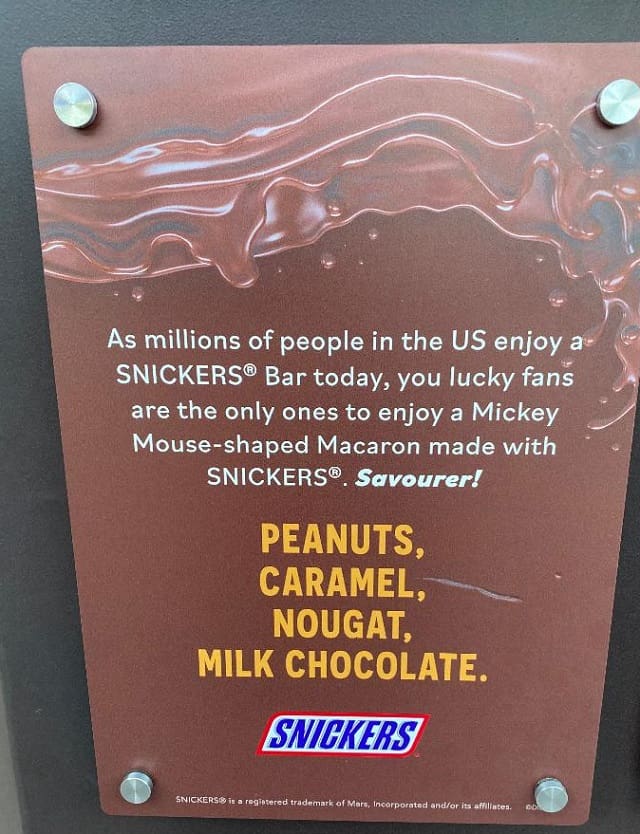 Posted next to the booth itself was a section of different statements, seen in the picture above, dedicated to Snickers who sponsored the delectable macaron. This item was truly one of the "best of the fest" in my personal opinion. I would definitely purchase again!
The last dish on the menu is the Next Level Crackers & Cheese, which consists of house-made herb crackers with white cheddar-infused Bellwether Farms™ fromage blanc, 'Nduja prosciutto spread and cherry jam. It resembled a sophisticated looking s'more! Unfortunately, this was not one of the items that I tried during my visit.
Would you be brave enough to pay and try the Peanut Butter & Jelly Mac with Brown Sugar Streusel and Strawberry Crackle? How about one of the other menu items? Let us know in the comments on Facebook and in our Facebook group.

Are you planning a vacation? Reach out to our trusted travel agency sponsor Authorized Disney Vacation Planner
Mouse Class Travel
!