Did you know another restaurant is opening soon at Epcot? We have the latest update – including an opening timeline!
Connections Cafe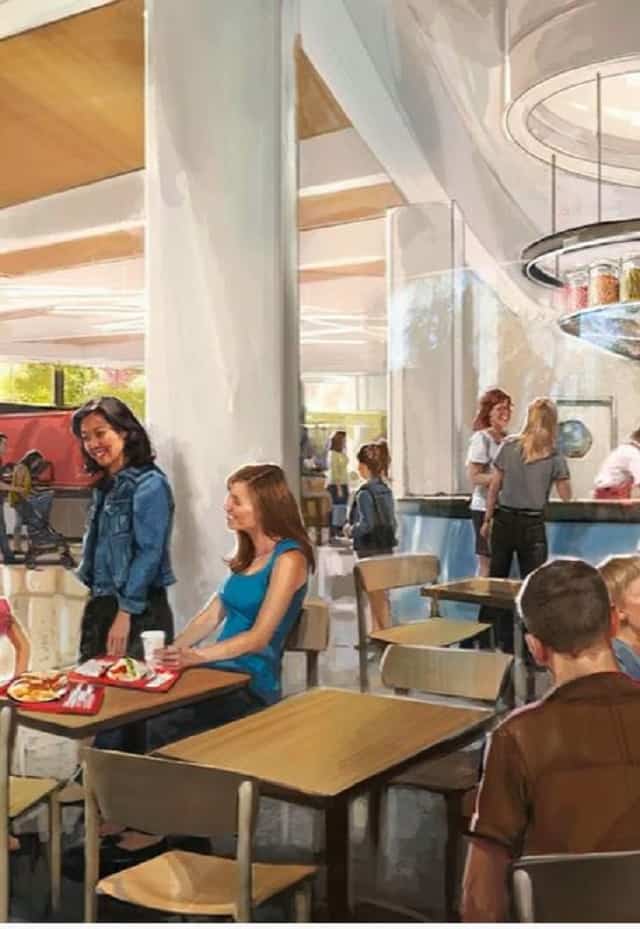 Back in November, Disney shared a new restaurant would open at Epcot. Epcot's new restaurant will be located in World Celebration. It will sit just outside of Creations Shop, Epcot's newly re-imagined flagship gift shop.
The restaurant will be called Connections Café and Eatery. Josh D'amaro stated that, "It is going to be incredibly cool."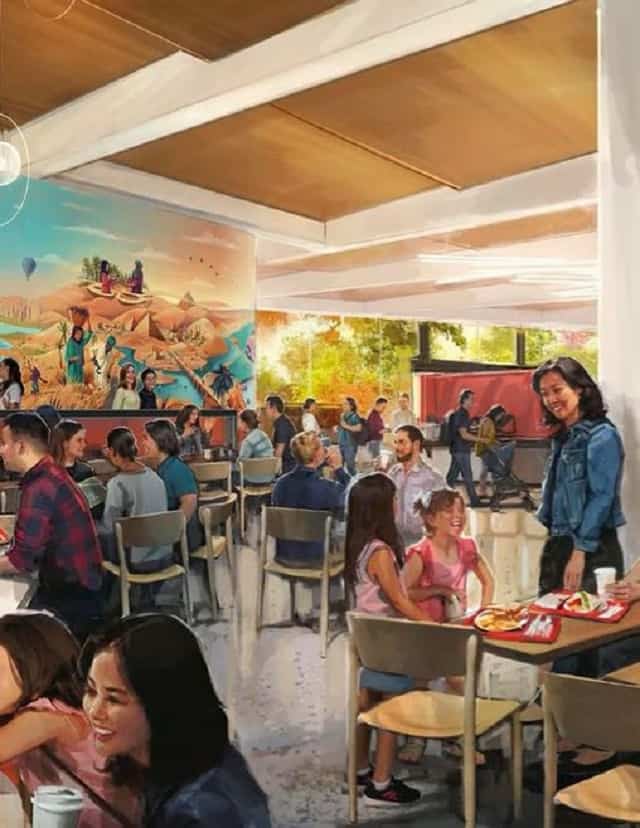 It is a quick service restaurant, which is fantastic news if you do not want to have to grab a reservation to eat there! I can't wait to see what sort of options will be available.
Of course, the presence of a new eatery does pose a bit of a problem for those who are indecisive as Epcot already features some of Walt Disney World's best quick service and table service meals. However, all things considered, this is a good problem to have.
Latest Update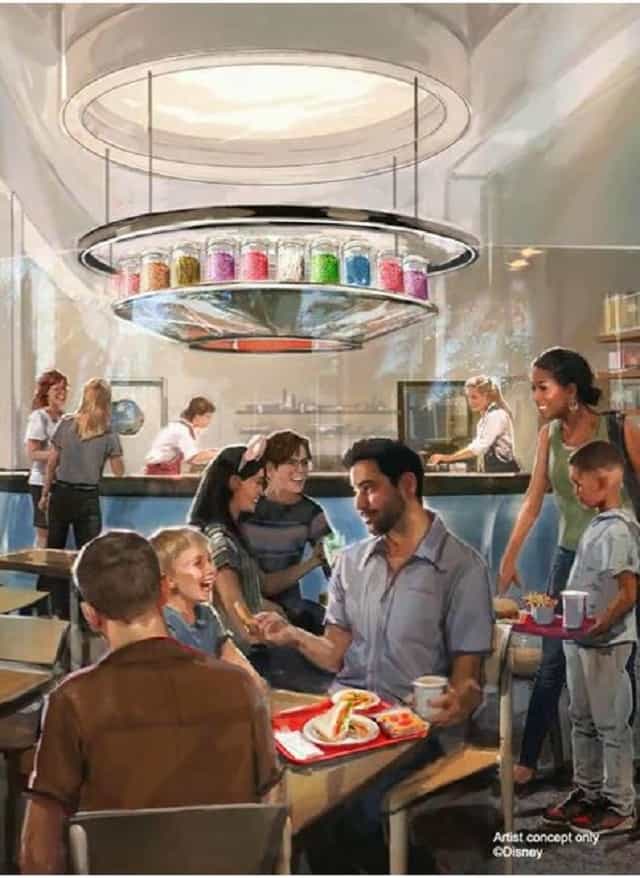 This morning, Disney Imagineer Zach Riddley shares the latest update on the restaurant's progress.
I'm excited to share a first-look at more progress from EPCOT. This morning, the first of five new marquees was installed at Connections Café and Eatery! These marquees continue the design language established with our recent Creations Shop marquees, leveraging large-scale typography in our signature EPCOT World Bold font.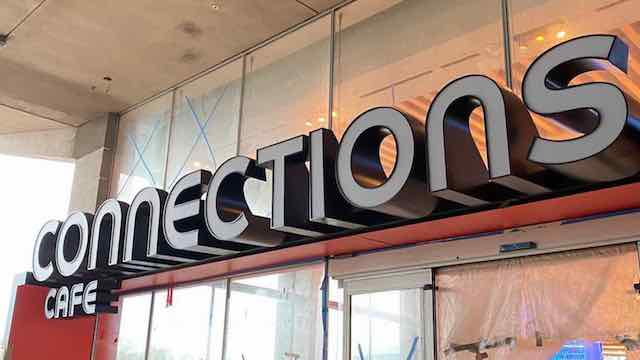 Opening to guests this spring, this new fast-casual restaurant and adjoining café was inspired by the core EPCOT idea of "connecting"– by the common bond we share over food and the gathering of people across cultures. EPCOT is a park about people, and this new location within World Celebration will commemorate that with the talent and skill found within the kitchen, and those who gather together to enjoy each other's company over a meal.
I've had a chance to walk these spaces with our Imagineers bringing the design to life and it's truly a beautiful addition. Connections Café and Eatery continues to take shape, and we'll have much more to share as progress unfolds. There are unique design features that echo EPCOT of the past that are just stunning. Stay "connected" with us here for more exciting reveals.
Connections Cafe will open this spring! Will it coincide with the rumored opening of Guardians of the Galaxy? It looks like this is going to be an epic summer at Epcot! I am curious what the menu will be, but rest assured we will share with you all as soon as we find out.
Do you think you will try Connections Cafe? What do you think of the signage? Let us know in the comments below and on Facebook.