A frontal boundary stalled near the Florida peninsula will keep things a bit unsettled this week. Get the details on when the highest chances for rain are and how long the hot temperatures will stick around.
Weather Forecast Discussion
This week's weather will be very warm but unsettled across Central Florida. The stretch of well above normal temperatures continues. A frontal boundary will stall across the panhandle of Florida, and bring the chance of scattered showers and thunderstorms for much of this week.
A southwesterly flow will continue to bring in more humid air than we have been experiencing in recent days. A few areas of low pressure will move along the front, with a larger low expected to move through the Great Lakes on Thursday and Friday. This will finally push the front through the Orlando area over the weekend.
Official KtP Weather Forecast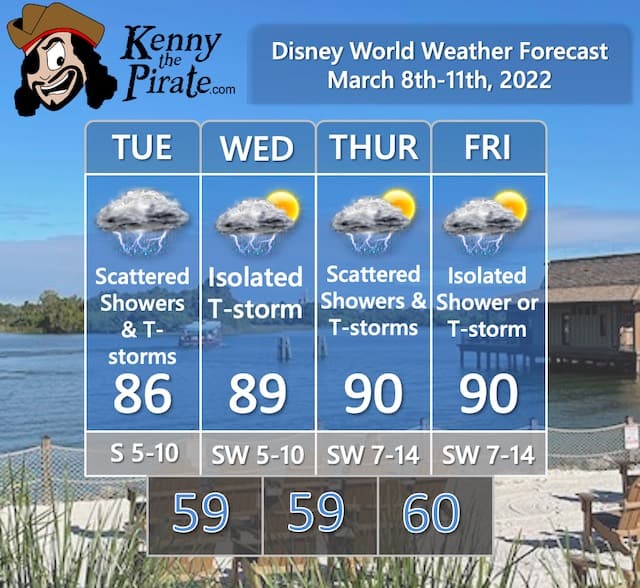 Severe Weather Chances For Florida
While we have a relatively active time period, there is not expected to be severe weather in Central Florida. The image below from NOAA Storms Prediction Center shows just general thunderstorm activity.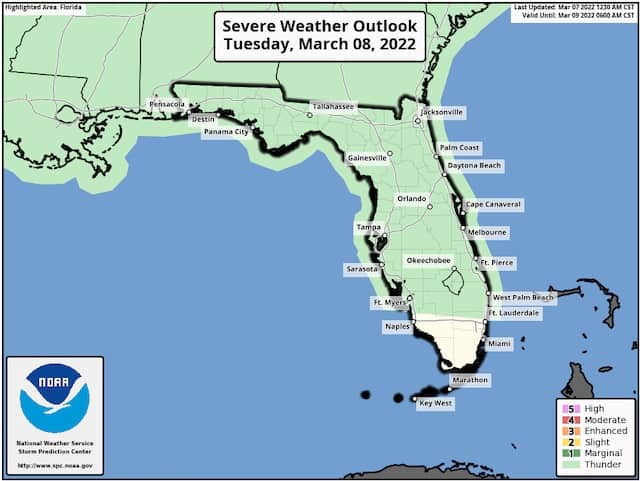 While any thunderstorm can produce gusty winds, frequent lightning, and heavy downpours, the thunderstorms that will develop this week are expected to remain below severe criteria.
Flight Impacts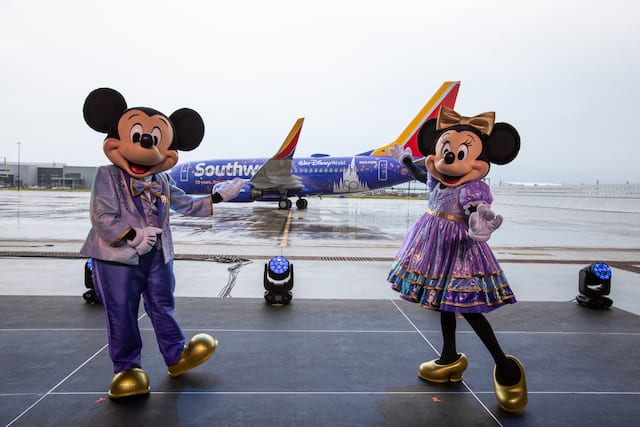 I added this category recently to point out any large-scale impacts on flights getting to and from Orlando. The struggles and impacts on the airline industry in the wake of the pandemic that led to flight cancellations have been well-documented. I'm focusing on the weather impacts.
As the image below indicates, things will be quiet Tuesday across the country in terms of flight impacts. The rain and wind that caused some delays Monday in the Ohio Valley, Mid Atlantic, and Northeast have shifted off the coast. By Wednesday, however, I will be watching two spots for delays.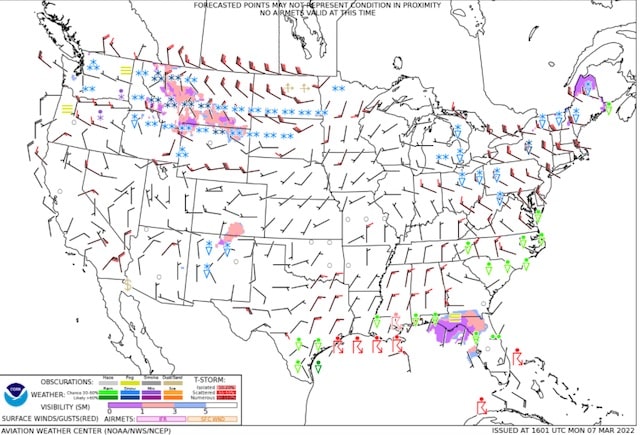 On Wednesday you can expect some flight delays across the Southeast U.S. into the Mid Atlantic as one system produces rain with some snow on the northern edge. By Thursday, the delays shift to the gulf coast and the Upper Midwest as a system moves towards the Great Lakes.
Specifically for the Orlando-area airports, there are not expected to be any extended delays. Minor delays are possible in and out of Orlando due to the shower and thunderstorm activity.
A Look Ahead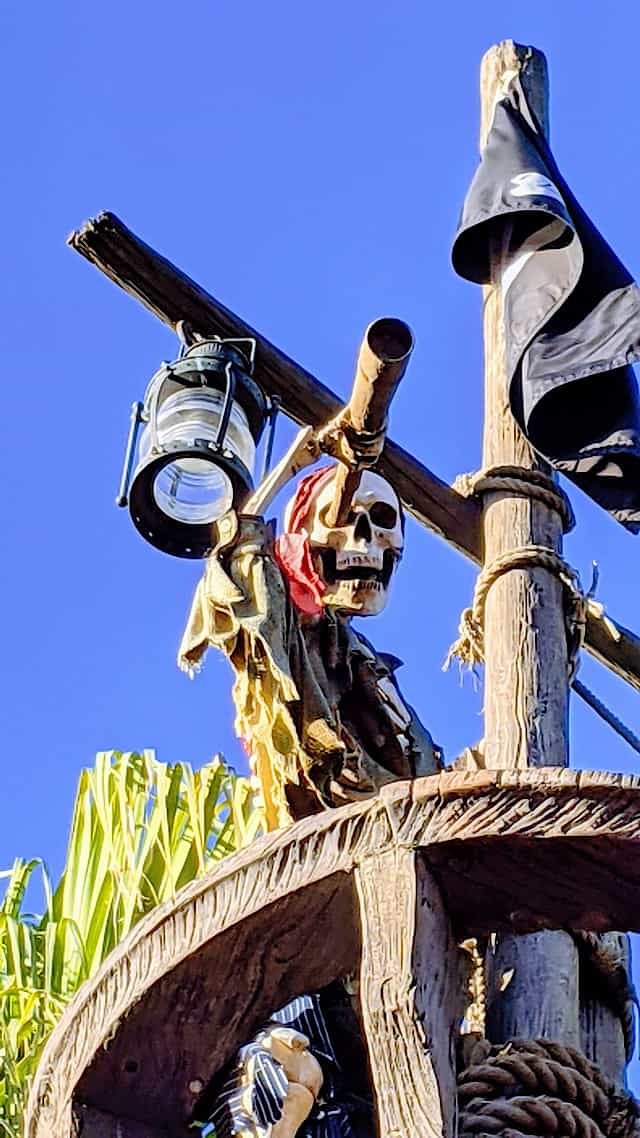 An early look at the weekend shows a strong cold front coming through Florida on Saturday. This should produce showers and thunderstorms for Saturday.
I'll be keeping an eye on the severe threat with the front. In addition, this front will bring an end to the extended above normal temperatures. I believe highs will struggle to get out of the 60's on Sunday.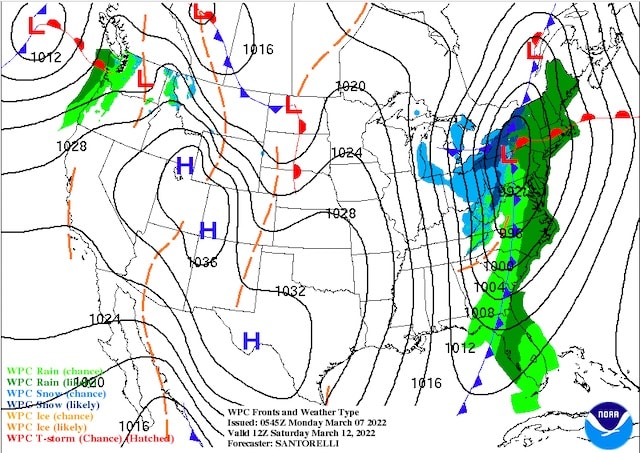 Are you headed to Disney World this week? Are you concerned about the showers in the forecast? Let us know in the comments below or on Facebook!