We have rain in the forecast this week in Disney World. Check out the forecast for details on timing and when the sun will return.
Weather Forecast Discussion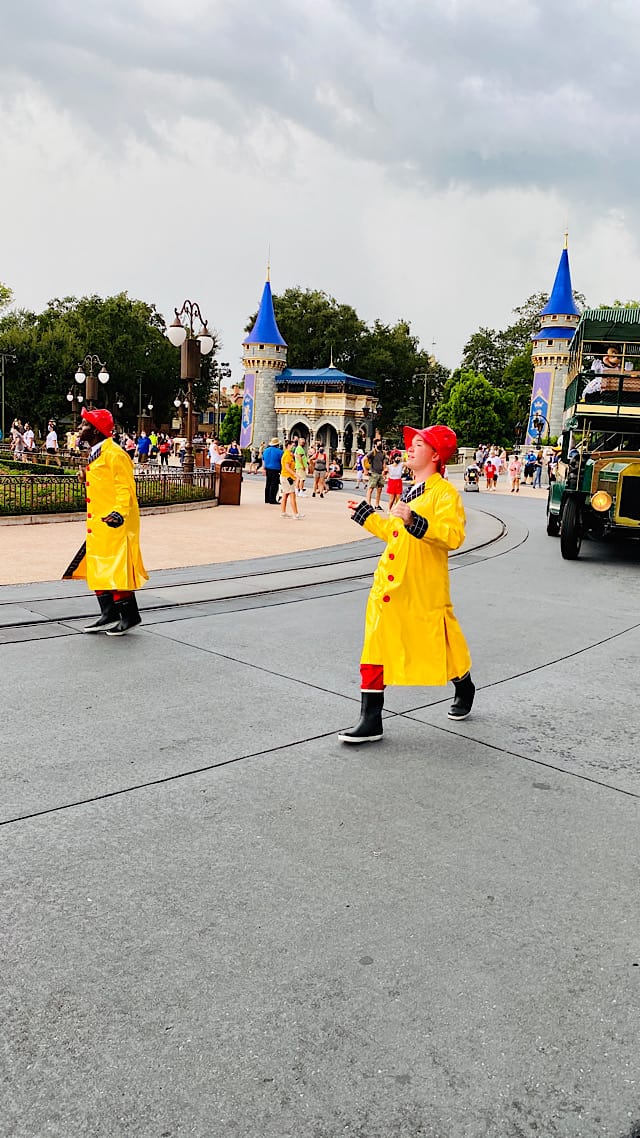 The weather across most of the United States is quiet as we begin this week. However, Florida is one of the few exceptions. We have a lingering low pressure system that is keeping the weather unsettled for Tuesday and Wednesday across much of the Florida peninsula. The low and frontal boundary will be right over Central Florida for Tuesday meaning showers will be likely. It will be a cool, raw, showery day in the parks.
By Wednesday the low pressure and associated frontal boundary will slide to the south and east meaning we should begin to see some improving conditions. Below is the expected surface map at 8AM Wednesday morning. You can see the front is now south of Orlando.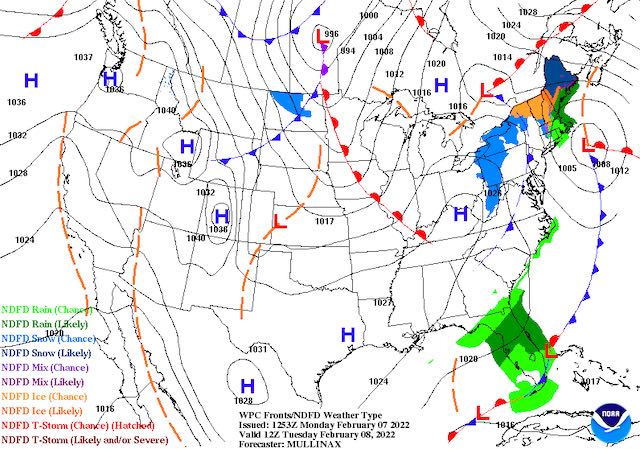 While isolated showers are still possible Wednesday, we should see warmer conditions and some sun. Conditions continue to improve for Thursday and Friday as those days are shaping up to be clear and comfortable.
Official KtP Weather Forecast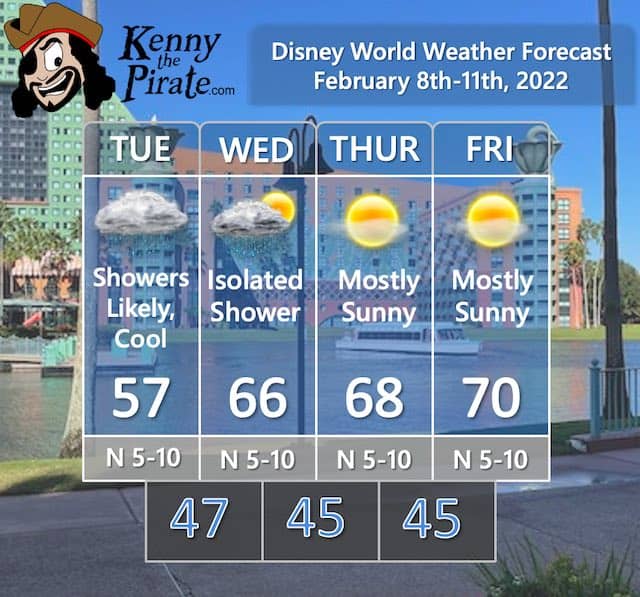 Severe Weather Chances
No severe weather is expected through the forecast period. The showers expected Tuesday and Wednesday are not expected to have any thunderstorm activity.
Flight Impacts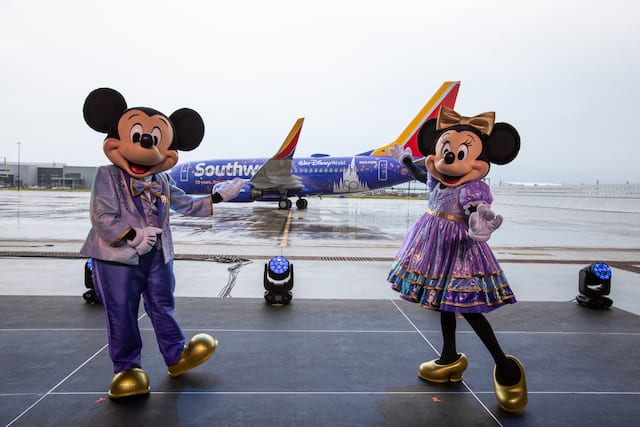 I added this category last week to point out any large-scale impacts on flights getting to and from Orlando. The struggles and impacts on the airline industry in the wake of the pandemic that led to flight cancellations have been well-documented. I'm focusing on the weather impacts.
There is good news for this week as weather-related impacts on flights across the country will be low. That is a welcomed change after last week's major winter storm caused quite a bit of disruption. The low clouds and showers Tuesday should have little, if any, impact on flights in and out of Orlando Tuesday.
A Look Ahead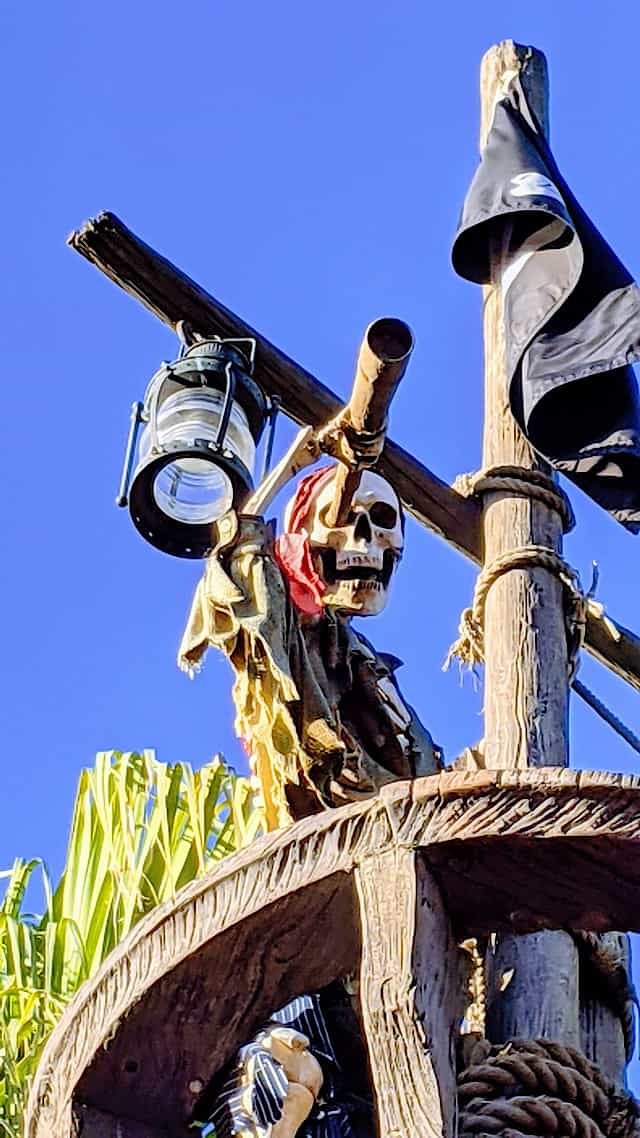 An early look at the weekend beyond the forecast graphic posted above shows another cold front arriving over the weekend that could bring some showers to Orlando on Sunday.
Are you headed to Disney World this week? Will the showers Tuesday change your plans or will you push through? Let us know in the comments below or on Facebook!