I was so excited to create my own masterpiece at Epcot's Festival of the Arts. However, that excitement quickly turned to disappointment. One big interaction was missing!
Spin Art
Spin Art is one of the most interactive experiences at the Festival of the Arts. It is located near the Outpost and German Pavilion in the World Showcase. At this experience, Guests can create their own art by hopping on a stationary bike to spin colors on a canvas.
It is highly individualized since you get to choose your own colors and how long to cycle for in order to achieve the desired artwork.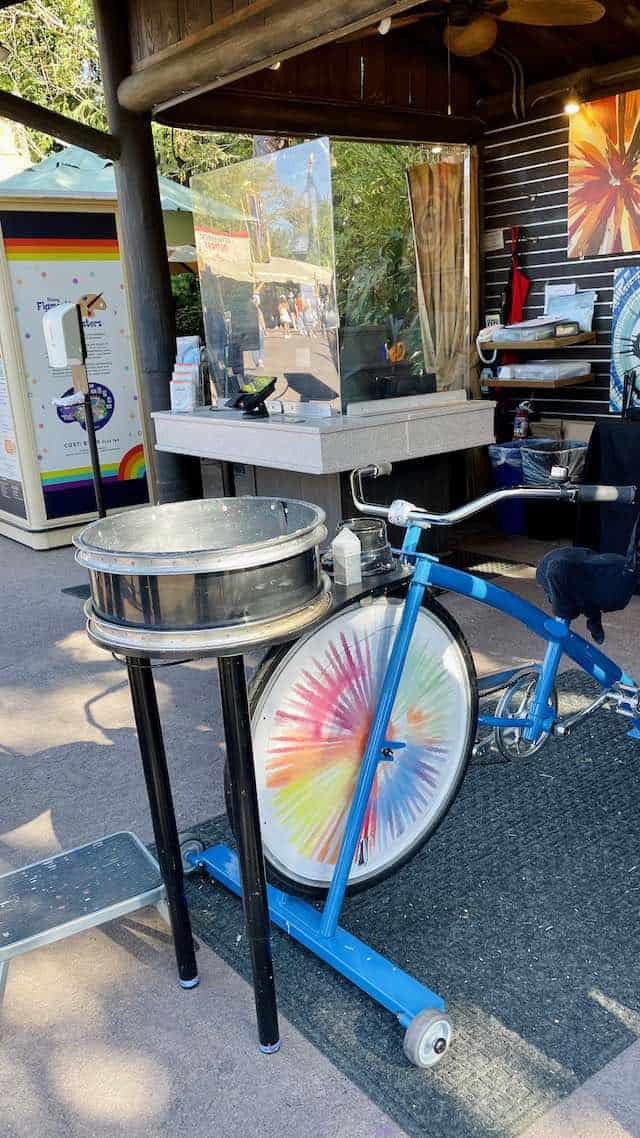 You can create one piece of your own artwork for $19, or you can make two for $30. You have your choice of four colors among an entire collection of paint. Your art is created and then you just need to wait a few minutes for it to completely dry.
I was looking forward to creating some art to take home and remember my time at the festival. However, as I got in line, I noticed something different.
You can't spin your own art?!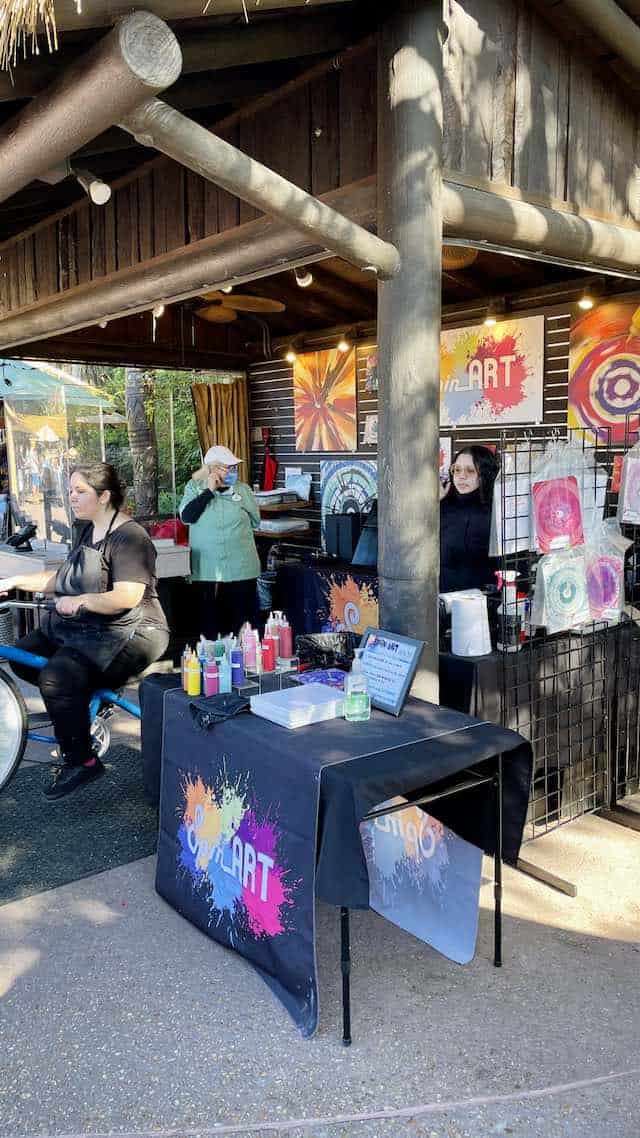 There was someone in the process of creating their own art, and I noticed she was not the one on the bike. Instead, a Cast Member was cycling for her! She was standing nearby instructing the Cast Member when to keep cycling and when to stop. I already knew that Guests should be the ones cycling, but I decided to ask anyway to see what their reasoning was.
When I got to the front I asked the Cast Member if they always have a Cast Member doing the cycling or if Guests are allowed to. She informed me that the seat on the stationary bike was wobbly, and for safety purposes Guests were not able to cycle on their own.
Cast Members were cycling for the Guests at Spin Art instead of allowing Guests to do it on their own.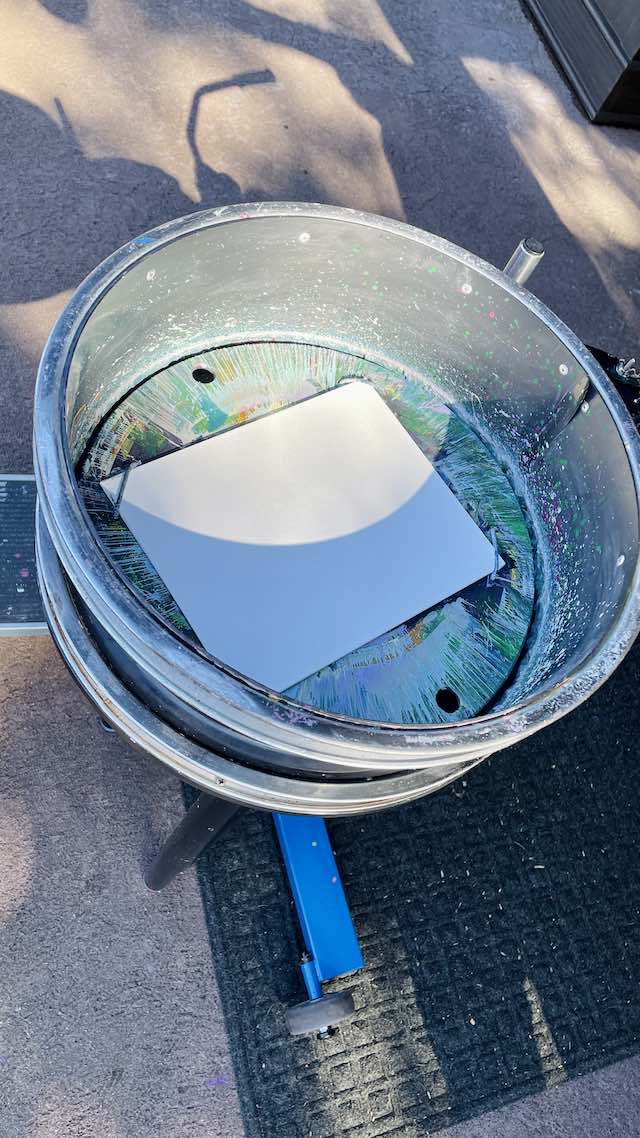 I don't quite understand why Disney chose to have Cast Members cycle instead of simply screwing the seat more securely. It's unclear if this was a one day incident or if the experience may be altered a bit for the remainder of the festival. I sincerely hope they attach the seat more securely not only for the Guest experience but also for the Cast Member's safety. If it's unsafe for Guests, it should also be unsafe for Cast Members.
Hopefully I can make it to the festival next year and create my own piece of art since I missed it this year.
Have you ever made your own Spin Art at the festival? Were you able to cycle on your own? Let us know in the comments below and on Facebook.