As Bruno climbs the charts he has more and more people "not talking" about him. Now the Country Bears are joining the fun!
We Don't Talk about Bruno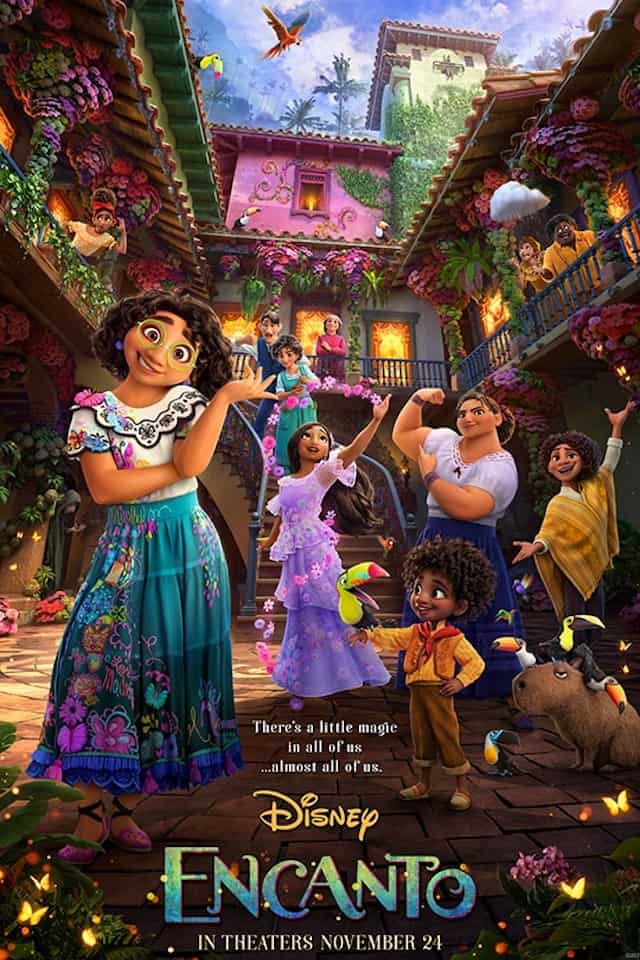 It's true that we don't talk about Bruno. But, we do sing about Bruno!
In fact, more and more of us are singing about Bruno. The Encanto soundtrack hit number one on the charts, a feat that has not been accomplished by an animated movie soundtrack since Frozen II.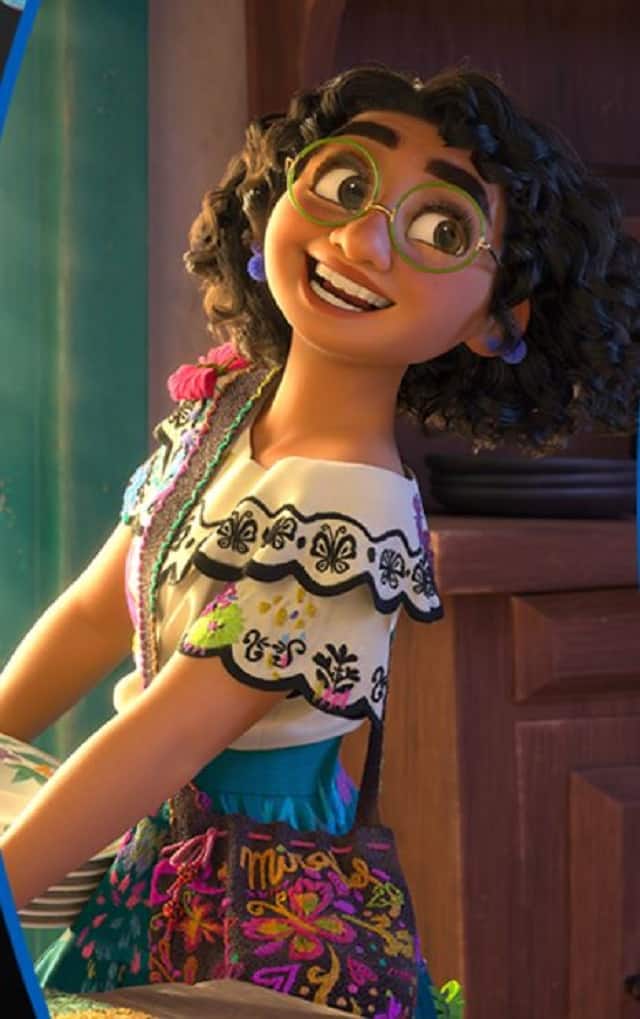 The honor has only gone to 6 animated films. Others include Pocahontas, Frozen, and Lion King.
We Don't Talk about Country Bears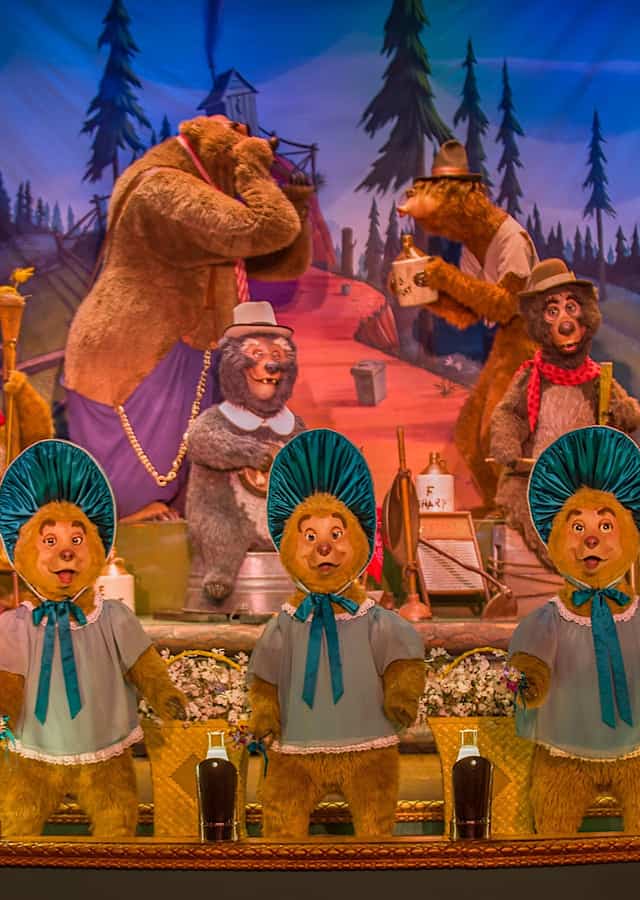 Now, the Country Bears are jumping in on the fun. These lovable bears are the stars of the Disney Parks animatronic show The Country Bear Jamboree.
The show is naturally located in Frontierland. The bears play instruments like washboards and jugs as they entertain guests with songs in a saloon style setting.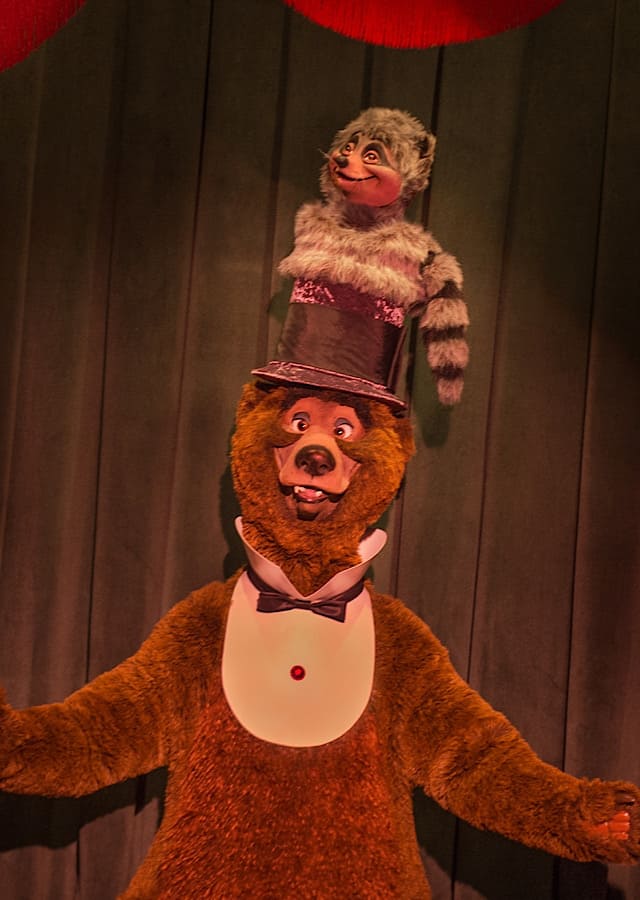 It is a classic Disney attraction. Like other classics, it has its own fan following. If you are part of it, you are going to love this video. If you aren't part of it, you are still going to love this video.
A Bruno Bears Mashup Video
Recently, Disney Parks jumped on social media to share a fun video. It features "We Don't Talk About Bruno" as performed by the Country Bears. You can enjoy this Gr-riffic mashup by pressing play on the video above.
The editing on this is perfect (insert chef's kiss here). These bears are just beautifully cast for their singing parts. If you are a long time Country Bears fan and a newly minted Encanto fan, what can I say except You're Welcome?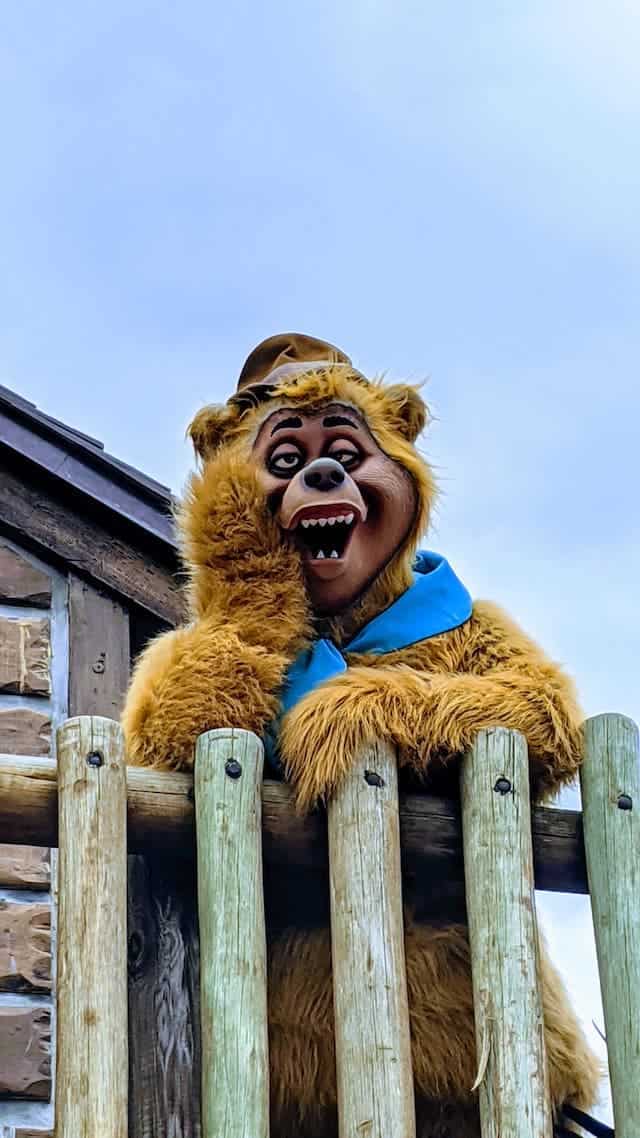 Whoever is running DisneyPark's TikTok is doing a fantastic job of keeping us entertained, or should I say Dis-nertained? I am still recovering from the case of the giggles this video brought on.
Did you love the Country Bear Jamboree We Don't Talk About Bruno Video? Please let us know in the comments below or on Kenny the Pirate's Facebook page.