The Walt Disney Parks continue to grow and develop throughout the years. Now Guests visiting Disney's Hollywood Studios can see this sneak peek of the progress being made in Star Wars: Galaxy's Edge.
Galactic Starcruiser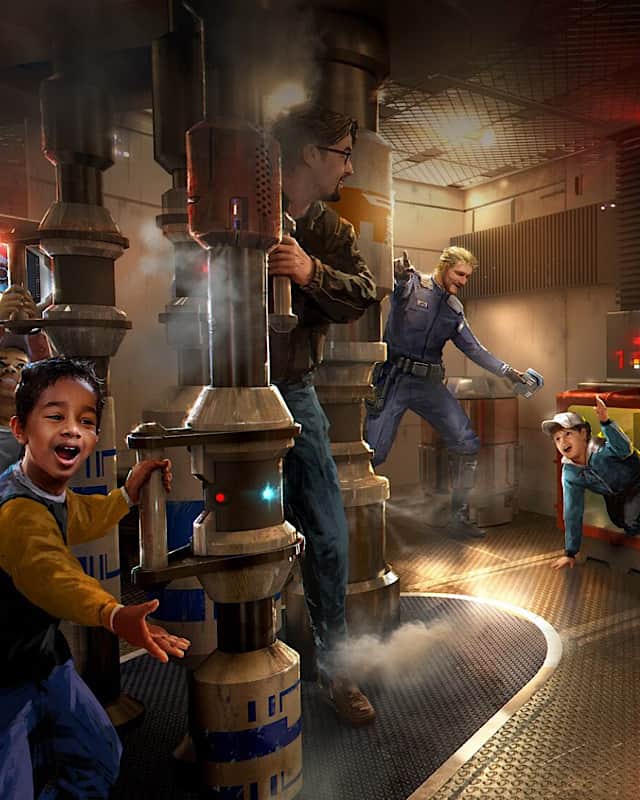 Star Wars fans are abuzz with all of the announcements that have been released for the brand new Star Wars: Galactic Starcruiser. We were have been able to see inside the immersive Light Saber Training Lab. You will not believe how AMAZING this experience is.
Be sure to check out this new training lab in action and even take sneak peek at the lightsaber that Disney has created HERE. There is truly no limit to the magic that Disney Imagineers are able to create.  Guests will feel as though have been transported to a galaxy far, far away.
As work has progressed for the Galactic Starcruiser, Guests can now see the first glimpse of this new immersive experience.
Galactic Starcruiser Sneak Peek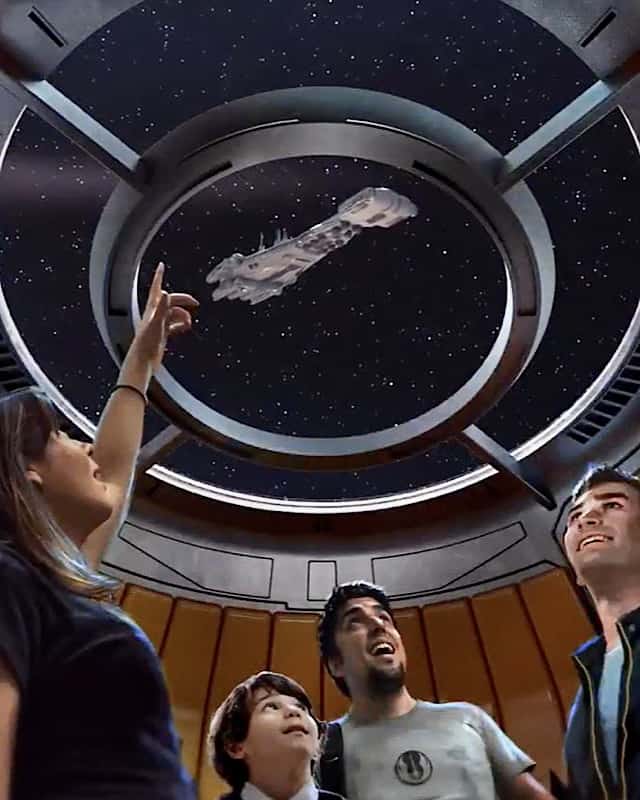 Today, Guests visiting Star Wars Galaxy's Edge discovered a new development near the Galactic Starcruiser. Previously this location was covered with scrim. This completely covered the entrance and blocked Guests' views.
This scrim has now been removed and Guests can see the entrance to the Galactic Starcruiser. At this time, a hedge is still separating Guests from venturing closer to the entrance of the Galactic Starcruiser. Check out our first glimpse of the Galactic Starcruiser.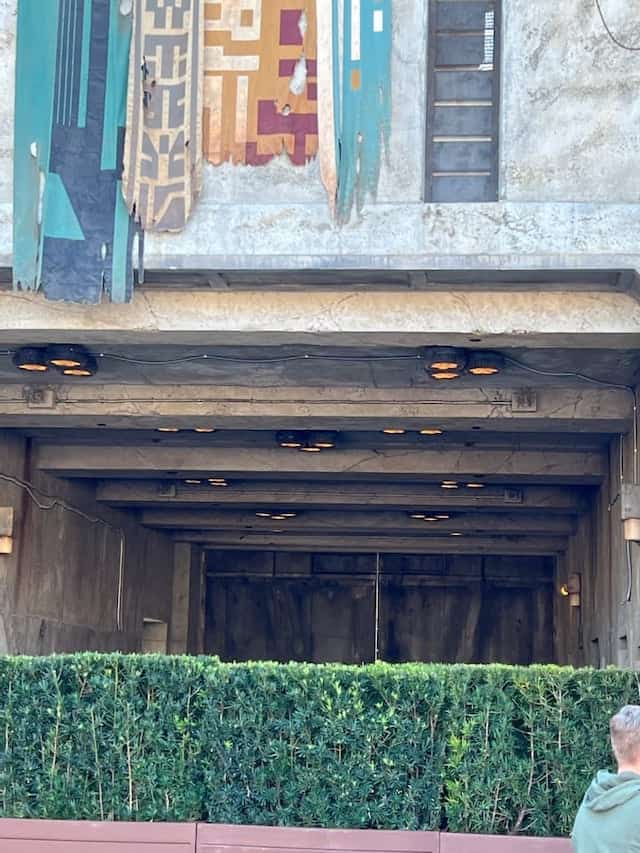 Many Disney Guests and Star Wars fans are still undecided if the Galactic Starcruiser will be worth they high price tag. This is still exciting to see that progress continues to be made. Guests will be arriving at this immersive experience very soon.
Scrim has now been removed and Guests can see the entrance to the Galactic Starcruiser.
We can't wait to hear what Guests have to share about this experience.
What do you think of the Galactic Starcruiser? Do you have a trip planned aboard it? What do you think of the progress that has been made with this new entrance? Share your thoughts with us on our Facebook Page.