Bonjour! Have you ever wanted to explore a Disney park in another country? Check out the Top 10 reasons you should add Disneyland Paris to your travel plans.
#1 Gorgeous Landscaping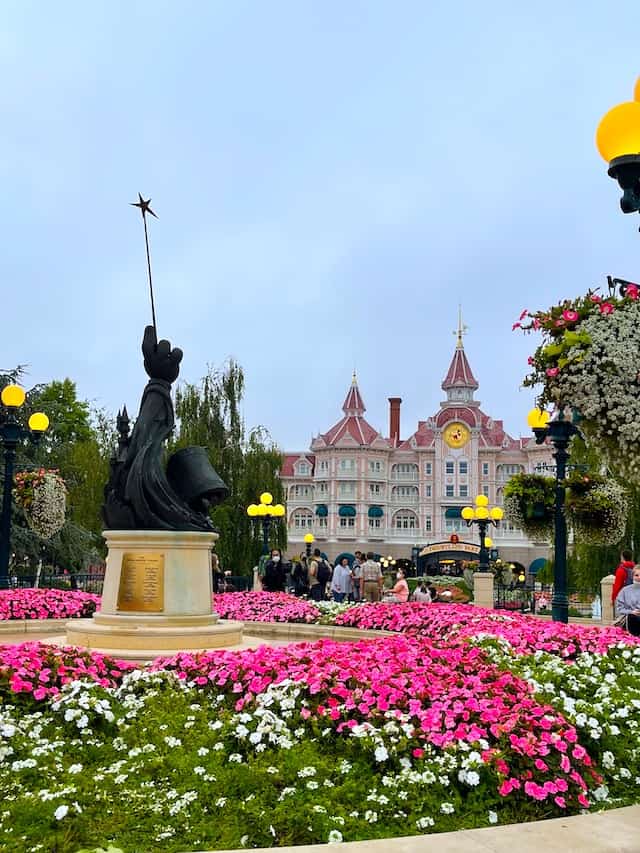 Paris is truly a land of beauty. When traveling along the city streets and even in the countryside, beautiful landscaping can be seen everywhere. Our Disney Parks in the United States are truly beautiful with changing landscaping, but not nearly as beautiful as Disneyland Paris.
We visited Disneyland Paris in September 2021, and we found that the Parks were every bit as vibrant as EPCOT is for the Flower and Garden Festival in the spring.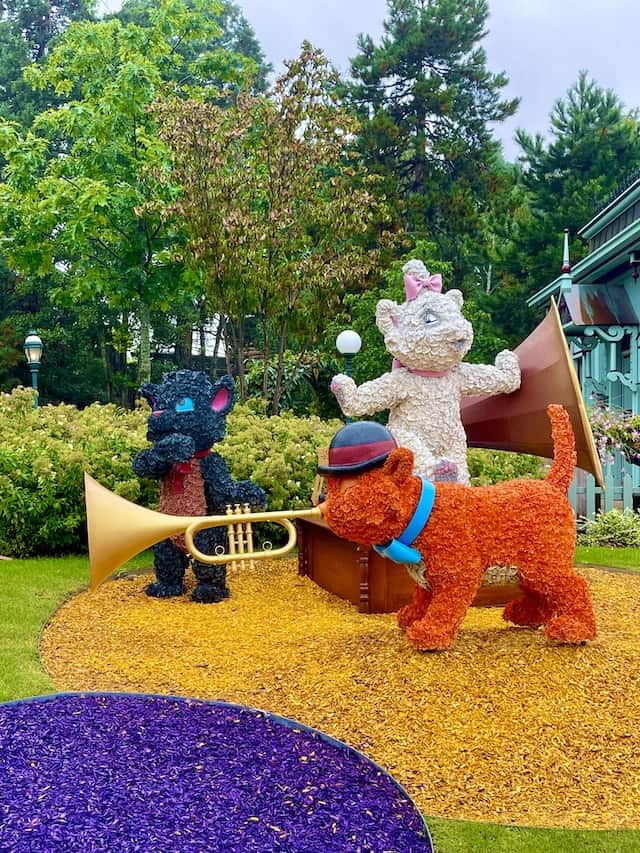 As we walked towards the Disneyland Hotel to enter through the gates to Disneyland, we are overwhelmed by the grand beauty of the floral gardens.
As you make your way down Main Street, USA you are greeted with gorgeous floral hanging baskets. Near the castle are gorgeous topiaries of our favorite French felines the Aristocats and our favorite fairy on the opposite side of the castle.
#2 Transportation is a Breeze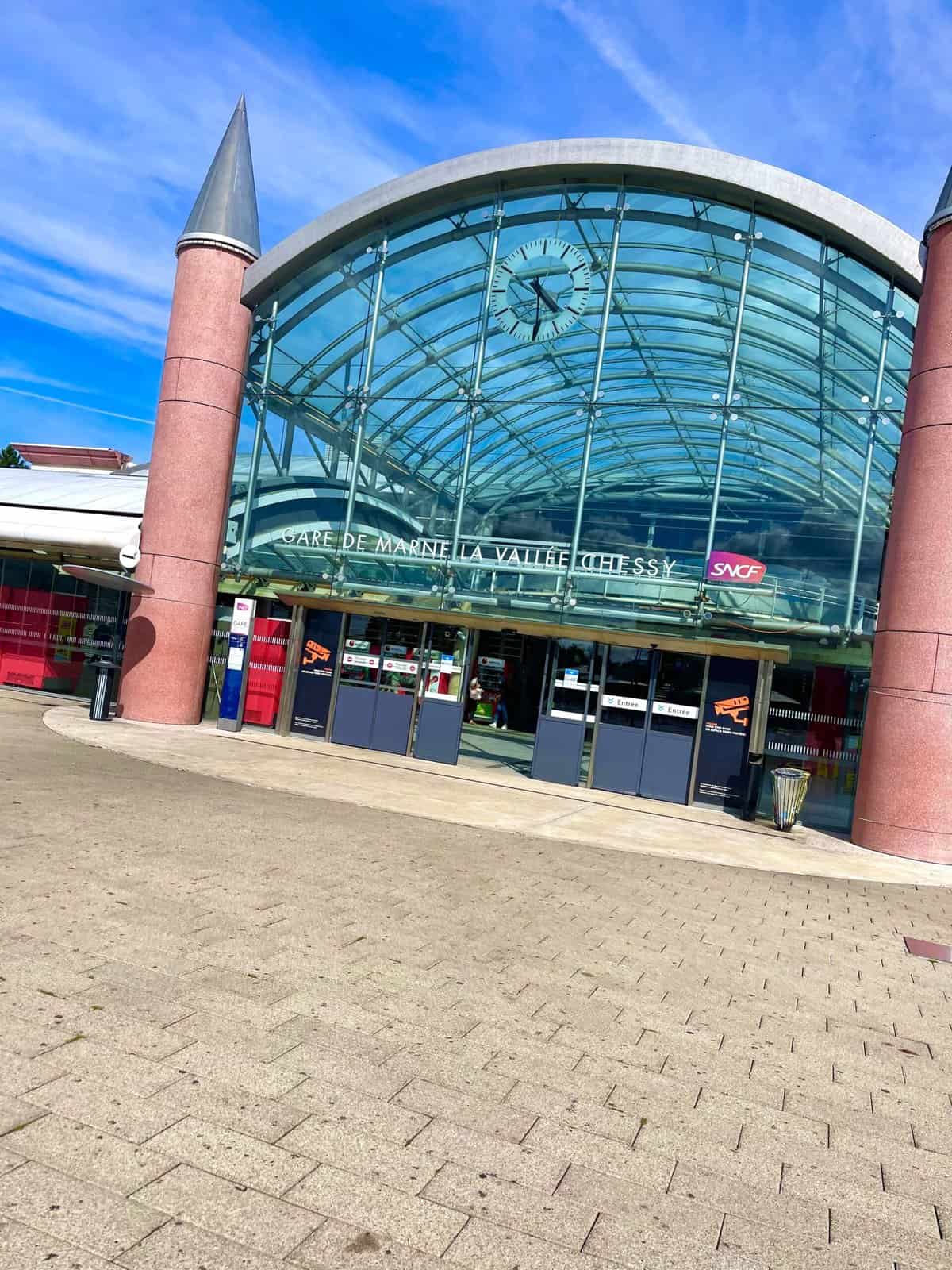 The Disneyland Paris park is quite small compared to Walt Disney World. Although this may sound like a disadvantage, there is a huge benefit to staying at a smaller park: transportation.
To arrive at Disneyland Paris we were easily able to travel aboard RER train line from Paris to the Parks. We were able to pay a small fee to have our baggage delivered to our Resort. Within ten minutes we were stepping right into the magic at Disneyland Paris.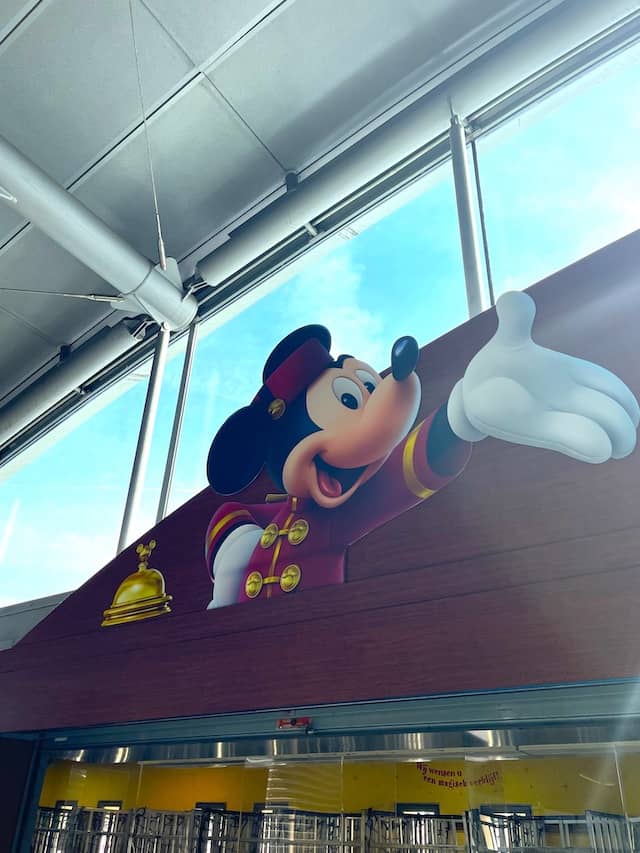 When it was time to return to the airport we hopped right on the TGV high speed train. We were able to purchase tickets for our departing train the morning that we arrived to the Parks. On this train we were able to arrive to the airport in less than ten minutes.
Buses were available for transportation from Resorts and the Disneyland Parks, but these were also close enough to walk to each day. Both Disneyland and Walt Disney Studios were close enough in proximity to easily park hop between both parks.
#3 Arcades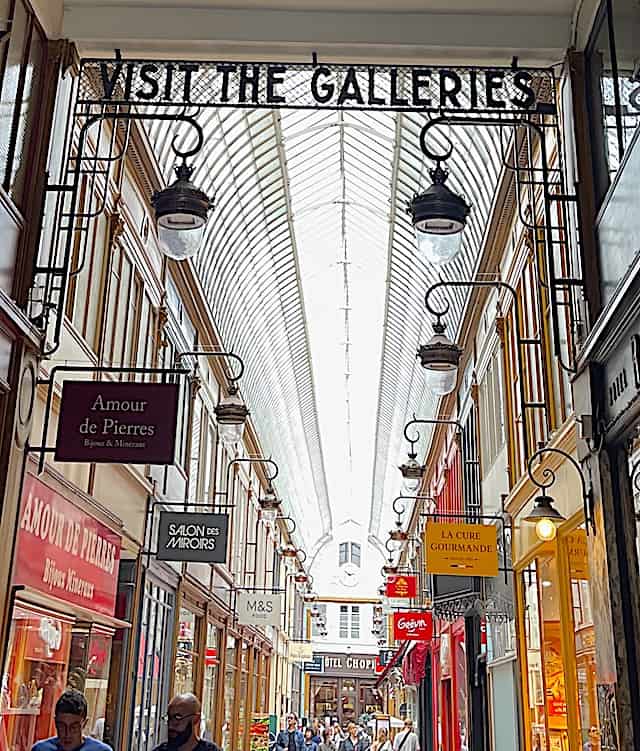 When we toured Paris we loved seeing the arcades that were located throughout the city. These arcades were built in the early 19th century that allowed for glass ceiling passageways through buildings while also housing shops.
The above photo features one of the arcades that we were able to walk through. In this location we enjoyed delectable pastries and picked up a few souvenirs.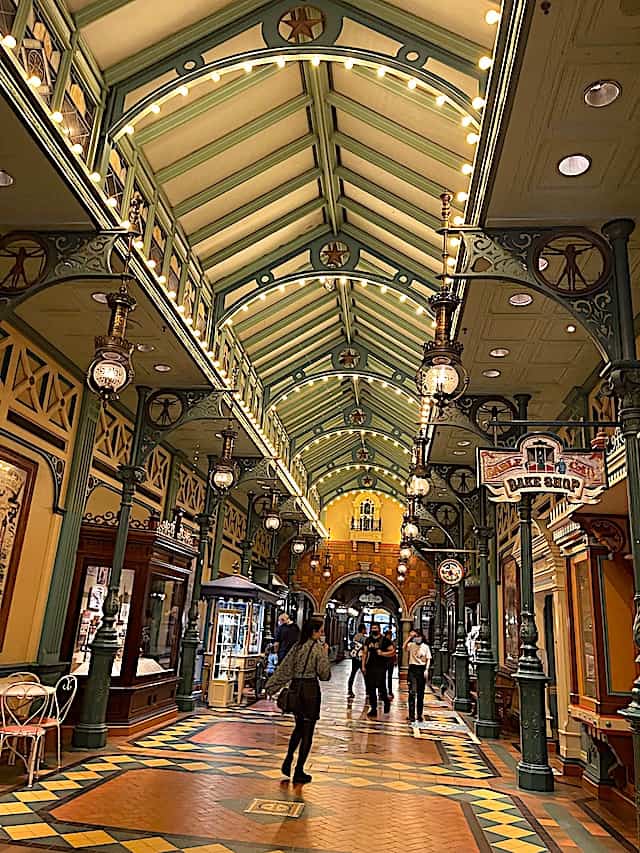 Disneyland Paris also incorporated these Parisian Arcades on either side of Main Street. These were absolutely gorgeous to walk through and housed fun little shops that were so much fun to window shop at.
#4 Amazing Characters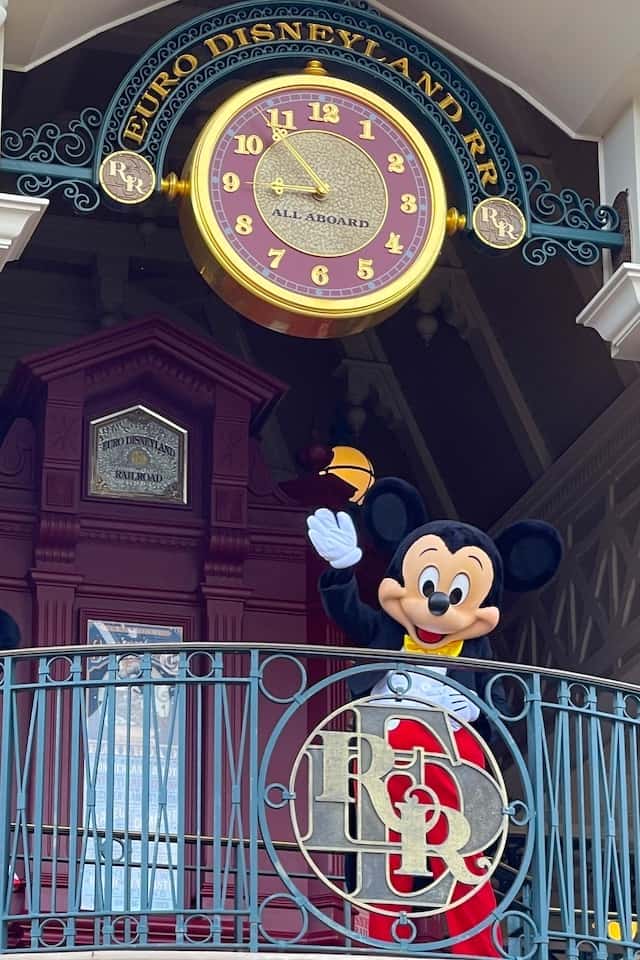 As the Parks open and close at both Disneyland and Walt Disney Studios, Guests are greeted by Mickey Mouse and his pals dancing and waving to all of the Guests. This truly is the best way to begin and end a day in the Parks.
All throughout Disneyland Paris and in Walt Disney Studios, we found many fun and unique locations to see our favorite characters. We visited the ever so chic Minnie Mouse at the beginning of Main Street.
At the time of this writing, character meet and greets are still distanced but they were still very magical. Read all about these fun character interactions HERE.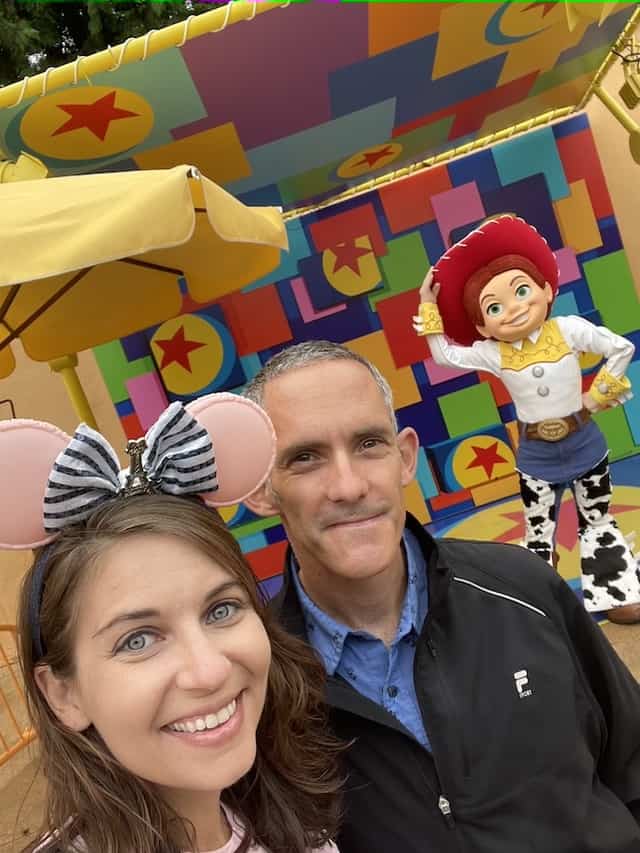 For our trip to Disneyland Paris saw the following characters: Mickey Mouse, Minnie Mouse, Donald Duck, Daisy Duck, Pluto, Goofy, Chip 'n Dale, Jack Skellington, Winnie the Pooh, Woody, Jessie, Tweedle Dee & Tweedle Dumb, Captain Hook, and Olaf.
All throughout Disneyland Paris and in Walt Disney Studios, we found many fun and unique locations to visit with our favorite characters.
#5 Le ays des Contes de Fees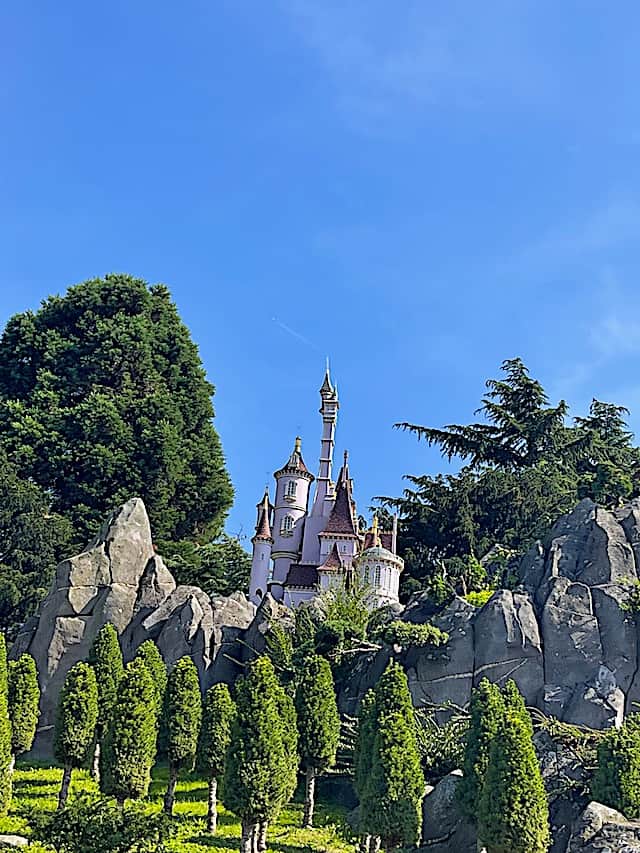 Take a delightful boat ride through the Le ayes des Contes de Fees. Disneyland Guests have a similar experience with the Storybook Canals. This is very similar with the exception that you do not have a tour guide in your boat.
You can enjoy miniature castles of a few Disney princesses such as Ariel, Belle and even Snow White. One of the coolest features of this peaceful boat ride is the opportunity to travel into the cave of wonders.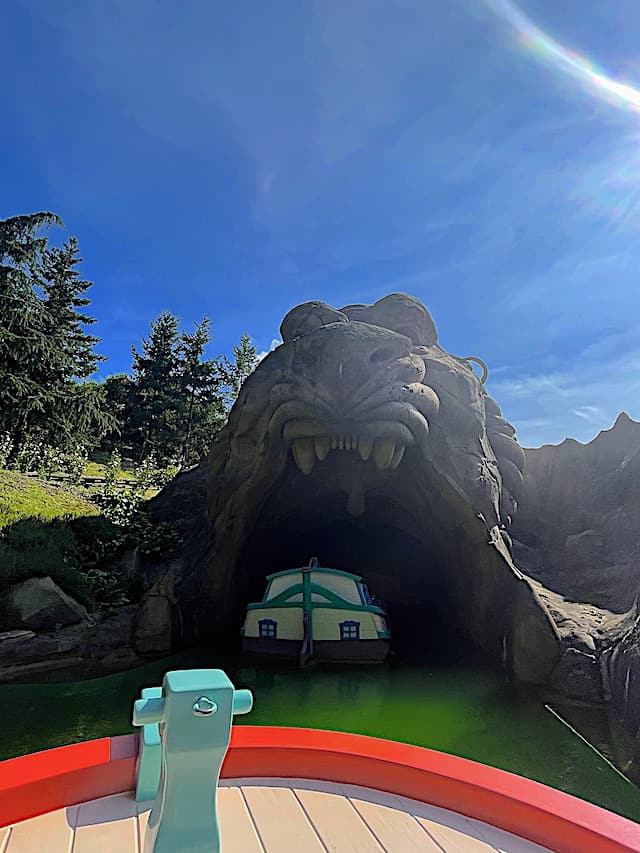 As we entered into the cave we were transported to the Land of Agrabah. We saw the piles of jewels and even the jewel that tempted our favorite monkey sidekick, Abu. This truly was a fun way to be transported into our favorite stories.
#6 The Castle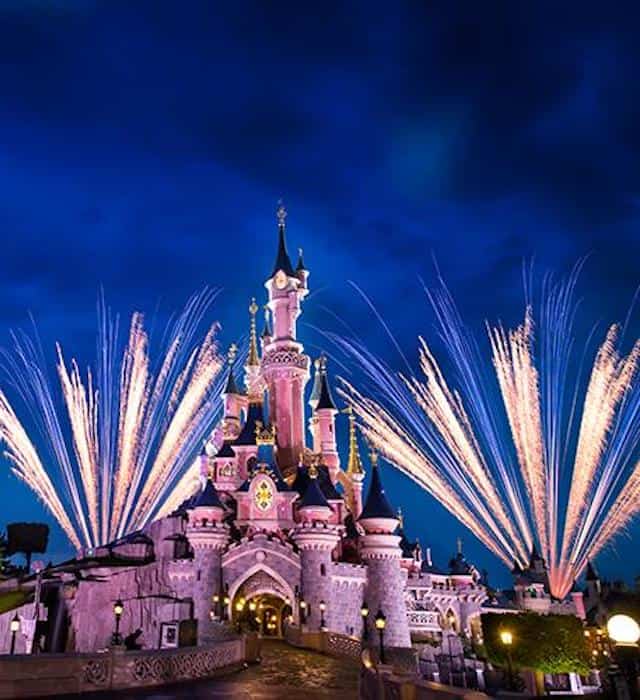 Unfortunately, when we visited the Disneyland Paris the castle was undergoing a refurbishment. Le Chateau de la Belle au Bois dormant (Sleeping Beauty Castle) is truly an attraction in and of itself.
When this is not undergoing a refurbishment, Guests are invited to "step into the enchanting world of the Sleeping Beauty fairytale in the most resplendent of settings." You can actually explore the castle and the beautiful stained glass scenes of Sleeping Beauty.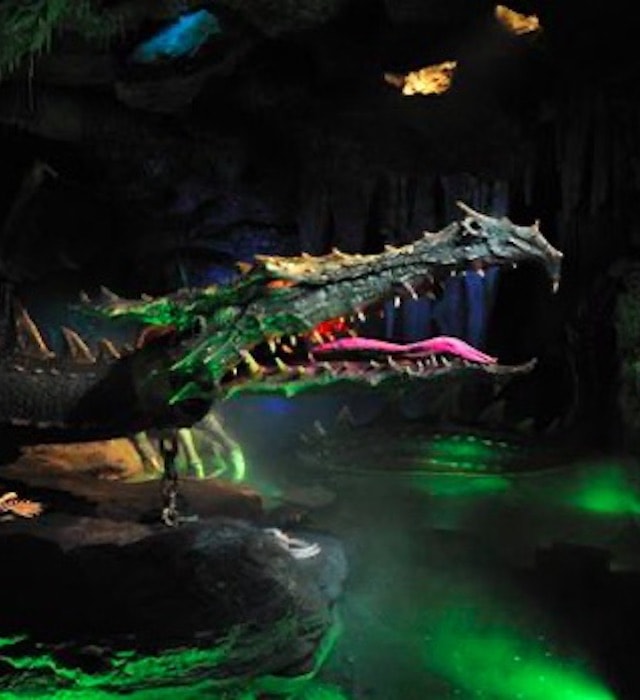 Guests can travel down into the dungeon of the castle and see the evil Malieficent in full dragon form when the castle is open. We loved watching the Behind the Attraction episode featuring the various Disney castles. To see this dragon interact with Guests was truly awe inspiring.
Guests can travel down into the dungeon of the castle and see the evil Malieficent in full dragon form.
We were able to walk through the castle, but we would love to revisit the Park in the future to enjoy the inside.
#7 Adventure Isle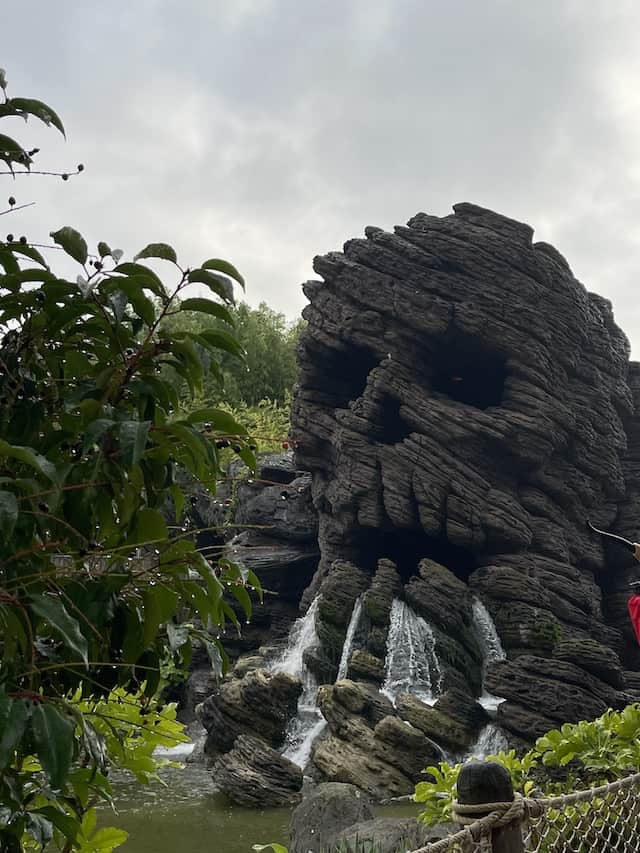 Are you ready to set sail on an adventure? At Walt Disney World, I love being able to explore Tom Sawyer Island. In Disneyland Paris, Adventure Isle offers a similar experience but with a fun theming that far surpasses the Walt Disney World counterpart.
"Following the map of the Adventure Isle and deciphering the mind-boggling smugglers' runs rewards you with spectacular daytime views of the whole land. And after nightfall, hanging lanterns supply an altogether different feel."
#8 Fun Cavalcades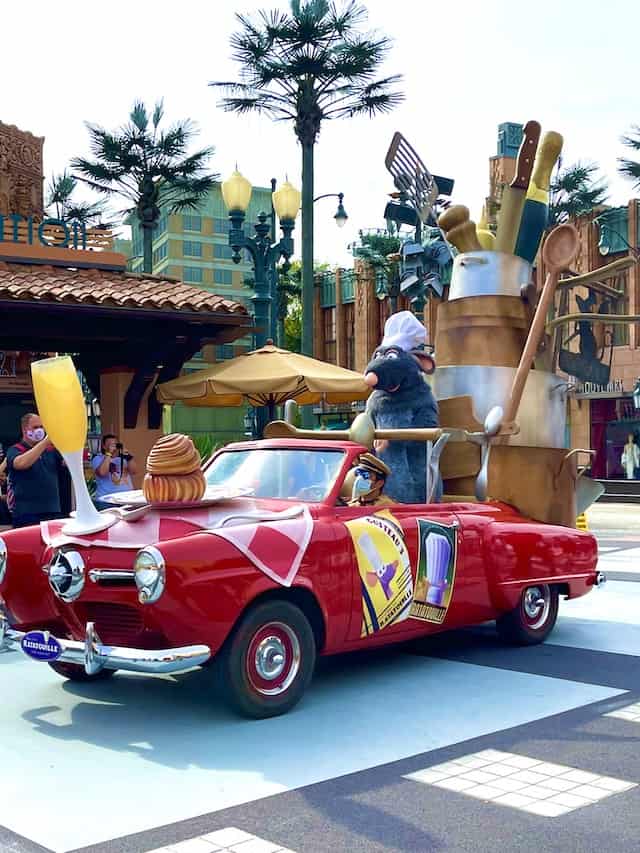 What I absolutely love about these Character Cavalcades is that they appear randomly and so frequently that you can enjoy them throughout the day. Now there is no need to spend 30 minutes to an hour reserving your place for the parade later that day.
In Disneyland Paris we loved Character Cavalcades featuring Remy from Ratatouille, Cruella de Vil, our favorite Disney princesses, and even our favorite pals from Alice in Wonderland.
#9 Adventureland Walkthrough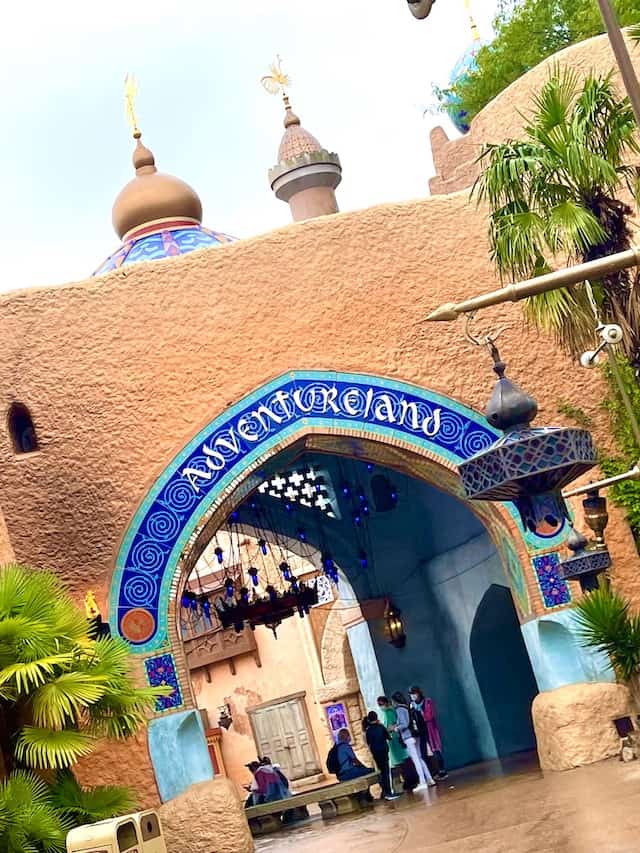 While in Adventureland, we enjoyed traveling through Le Passage Enchanted d' Aladdin. This is such a fun journey through Agrabah as you take in the miniature scenes of our favorite street rat, Aladdin.
One of my favorite things to do in Walt Disney World is to walk down Main Street at Park closing and take in the store front windows. This Aladdin passageway allows Guests to leisurely stroll through and take in all of these scenes from this animated classic.
#10 Alice's Labyrinth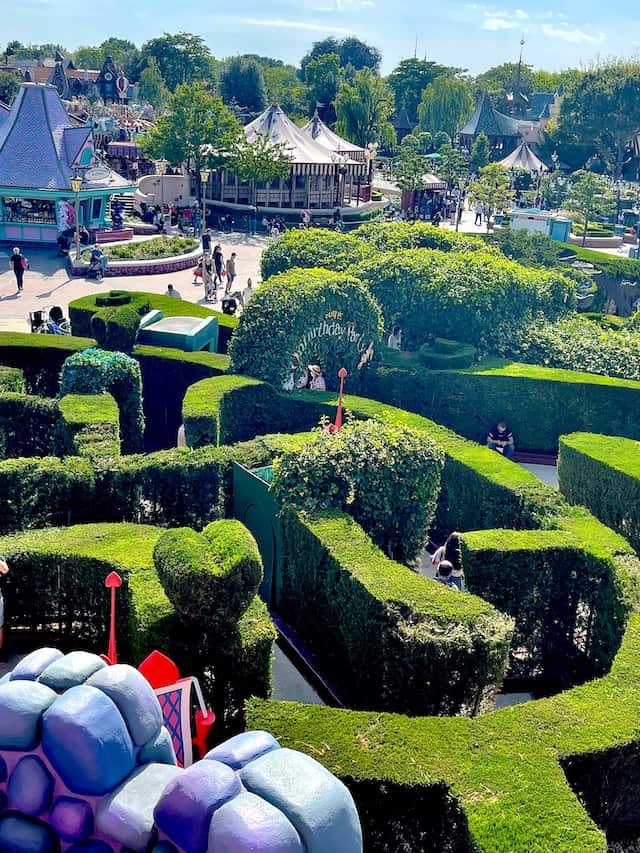 My absolute favorite part of Disneyland Paris had to be Alice's Curious Labyrinth. This is a breathtaking maze of lush green hedges that has you feeling as though you have just dropped into Wonderland.
I felt just like Alice as we explored each maze and found our favorite Wonderland pals along the way. We loved climbing the staircase of this beautiful castle.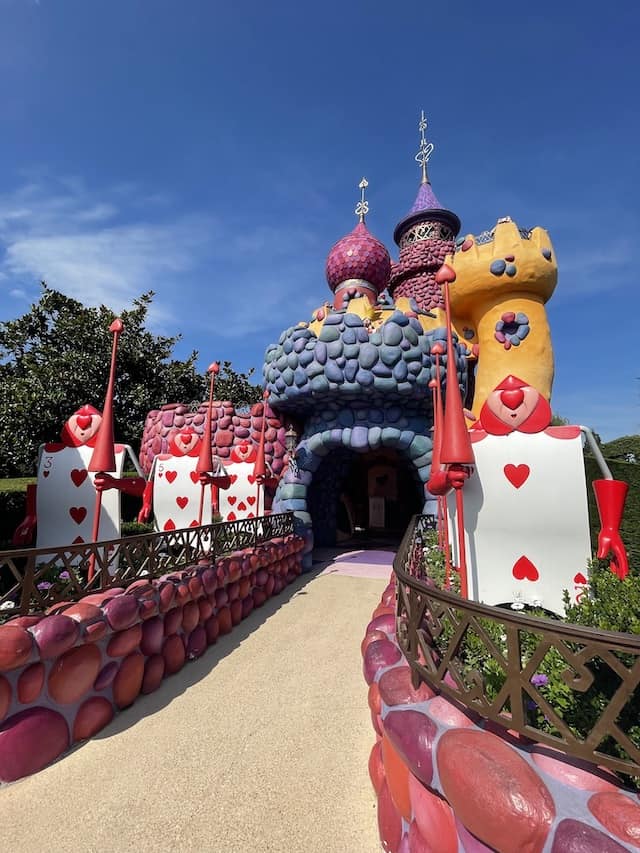 Of course no visit to Wonderland would be complete without seeing the Queen of Hearts herself. She popped up when we least expected her and shouted, "Off with their heads."
I felt just like Alice as we explored each maze and found our favorite wonderland pals along the way.
There were so many wonderful aspects of Disneyland Paris. It was truly the trip of a lifetime. If you ever have an opportunity to visit Paris, I would highly recommend taking in this amazing Disney Park.
Have you ever visited Disneyland Paris? Do you hope to visit this beautiful Park one day? What aspect of this Park are you most excited about? Share your thoughts with us on our Facebook Page.
Are you planning a vacation? Reach out to our trusted travel agency sponsor Authorized Disney Vacation Planner
Mouse Class Travel
!