It has been an exciting day full of Disney news today! Disneyland guests also received some exciting announcements. Check out the new technology coming soon to Disneyland.
Hey Disney!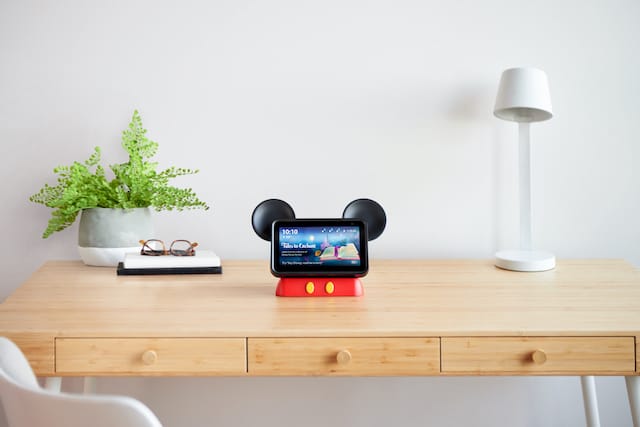 A little while ago, Disney announced an exciting new partnership that will make your resort stays even more magical.
A new partnership between Disney and Amazon was announced called, "Hey, Disney". For complete details relating to "Hey, Disney", check out this post HERE. For the first time ever, instead of asking Alexa to do something, you can ask Disney to do it!
Beginning next year at Walt Disney World, guests will find an Echo 5 in their rooms, which can be used to access this whole new experience.
Guests can use "Hey, Disney" to ask questions relating to park hours, room service and more!
Coming to Disneyland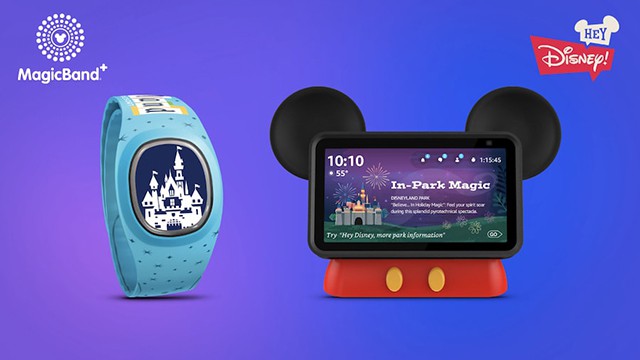 What about Disneyland? During today's Destination D23 event, Josh D'Amaro was there to announce all of the exciting news for Disney.
He shared some exciting news for Disneyland as well. Disneyland guests will be thrilled to know the new MagicBand+ will be coming to Disneyland. "Hey, Disney" will also be coming to guests in 2022!
"This will mark the first time MagicBand+ will be available at Disneyland Resort to enhance the guest experience with hands-free convenience as it unlocks unique moments of magic for Disneyland Resort guests. Some of the features of MagicBand+ will vary between Disneyland Resort and Walt Disney World Resort and we'll share details in the months ahead. The "Hey, Disney!" voice assistant will work alongside Alexa on Amazon Echo devices and also will begin rolling out to guest rooms across the Hotels of the Disneyland Resort."

Disney Parks Blog
No specific date was given, but it is great to see that Disneyland guests can also take advantage of the new MagicBand+ and "Hey, Disney".
More Disneyland Updates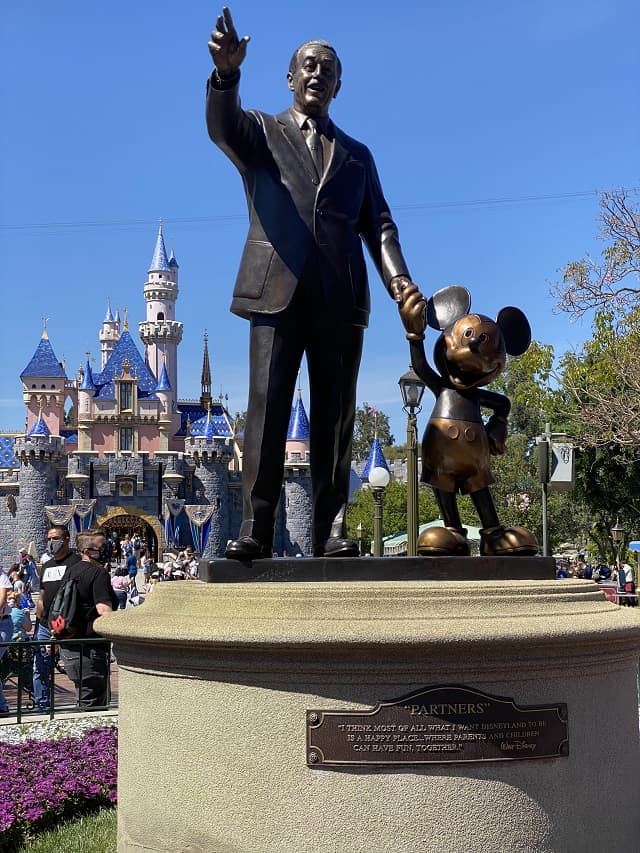 Technology is not the only thing coming to Disneyland. Look out for other amazing updates on the way for Disneyland in this post HERE.
What do you think of the new technology coming to Disneyland? Are you excited for the new MagicBand+ and "Hey, Disney"? What updates are you looking forward to the most? Tell us about it in the comments below or on our Facebook page.