New Marvel characters have been spotted at Disney ahead of the newest film release!
Eternals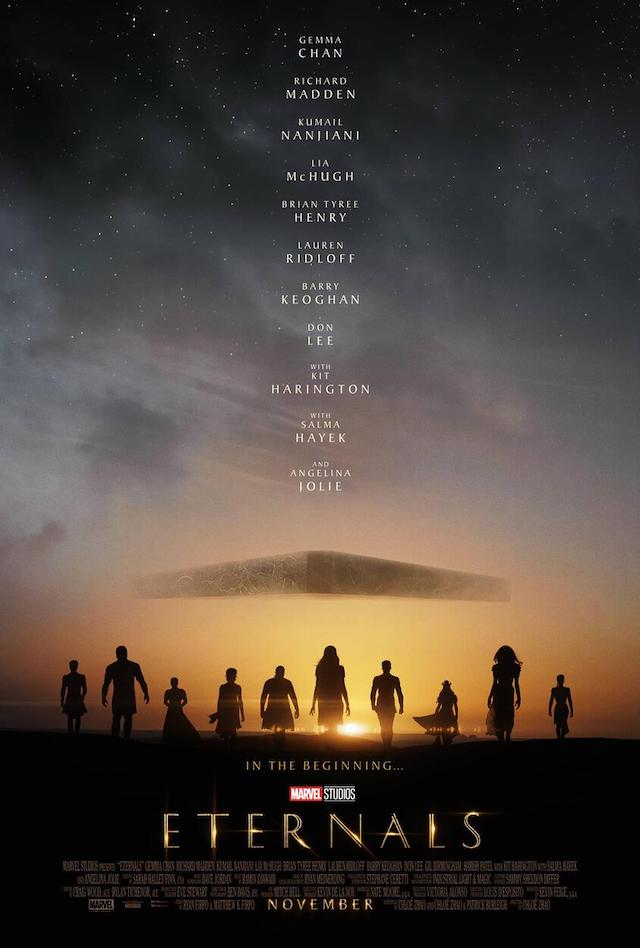 Marvel Studio's Eternals picks up where Endgame left off. The Eternals reunite to protect humanity from their evil counterparts, the Deviants.
The film just released on November 5 after being pushed back due to theatrical delays. You can catch the final trailer below:
Hollywood Studios is currently playing a special preview of the movie at Walt Disney Presents. Another park is also celebrating the movie's release but in a much better way!
Marvel Sightings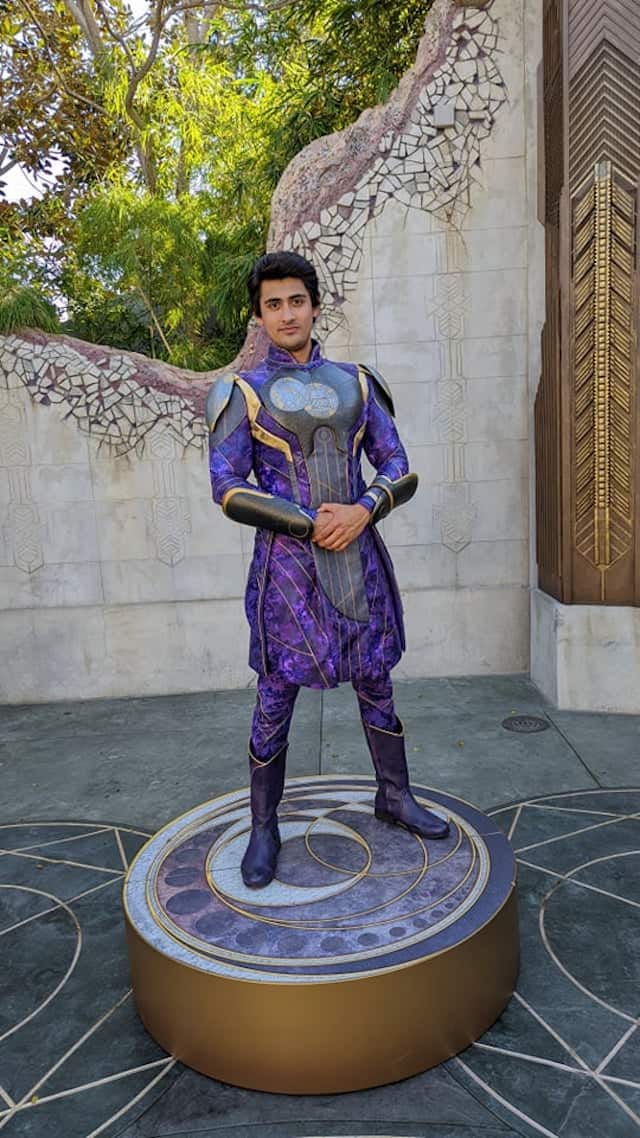 Along with meeting Maribel from Encanto, Kenny the Pirate also met with several Marvel characters!
According to Marvel, the boisterous Eternal Kingo, enamored with the idea of fame, has taken the most advantage of his centuries-long time on Earth. He is pictured above in the purple. In the movie, Kingo is played by Kumail Nanjiani.
He possesses the ability to fight and manipulate, but he tends to fight using Samurai.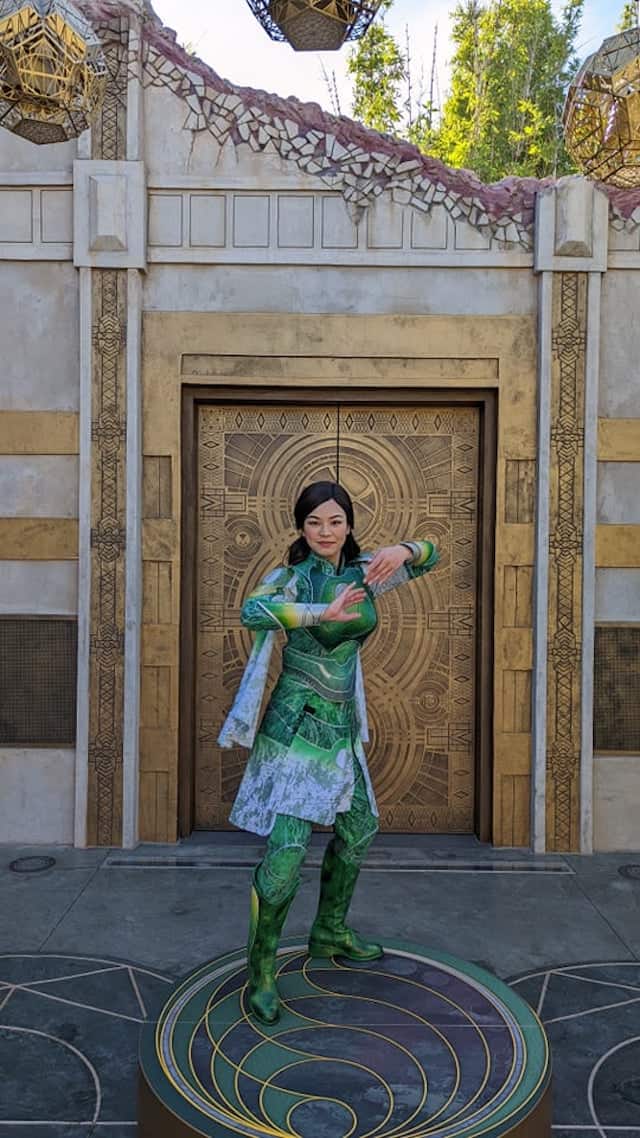 The humankind-loving Eternal Sersi delights in her mission stationed on Earth. She's as happy working as a museum curator as she is saving humanity (from the Marvel website). She is pictured above in the green outfit. In the movie, Gemma Chan plays Sersi.
She has the ability to alter molecular and atomic structures of all matter. That includes living organisms!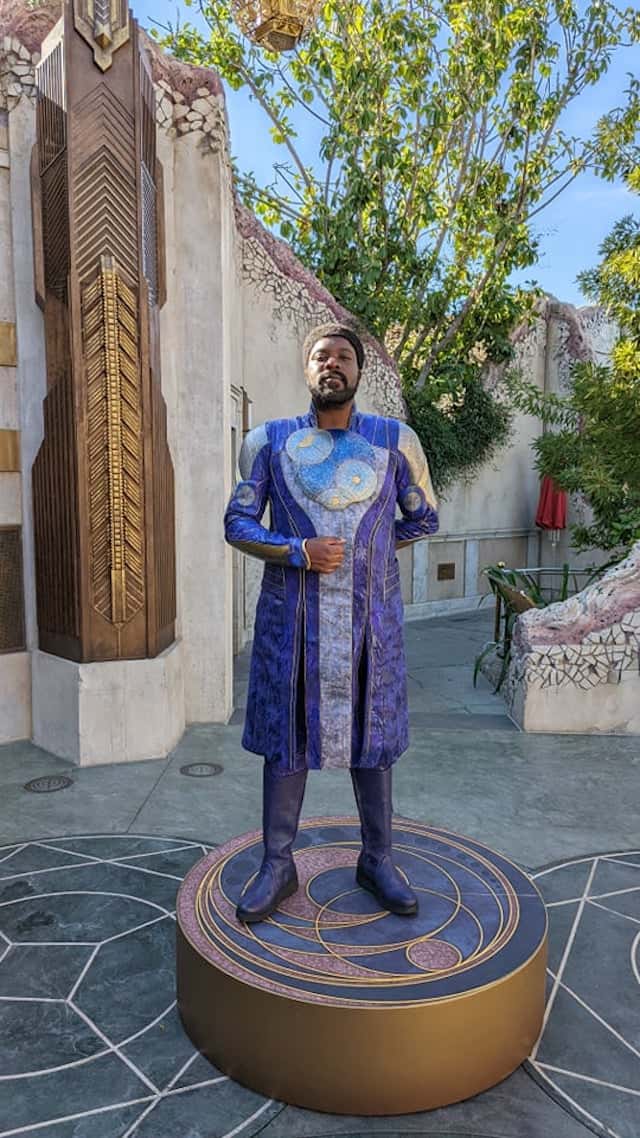 Finally, Kenny also met Phastos. According to Marvel, the genius Phastos has nudged humanity's technological advancements forward throughout the centuries while shielding his own brilliance. He is photographed above in the blue. Brian Tyree Henry takes on the role of Phastos in Eternals.
Phastos is fast, strong, tough, and can regenerate. He is the master technologist for the Eternals race, and he can project Cosmic Energy from his eyes and hands.
Where to find them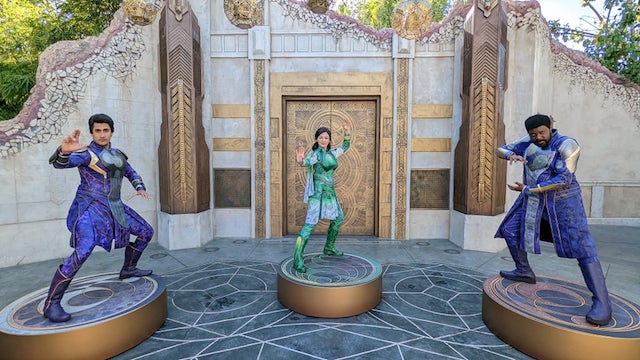 Eternals characters appear in Avengers Campus at California Adventure. Specifically, they are at Dr. Strange's Sanctum! No PhotoPass Photographers are there, but Cast Members will assist with photo taking.
No schedule is provided, but you can spot them intermittently from 8:00 am to 2:00 pm.
Have you seen Eternals yet? Will you visit California Adventure to meet these Marvel characters? Let us know in the comments below and on Facebook.