The ingredients are there for areas of severe weather today across the Southeastern U.S. Get the details on potential impacts and timing for Walt Disney World.
Weather In Disney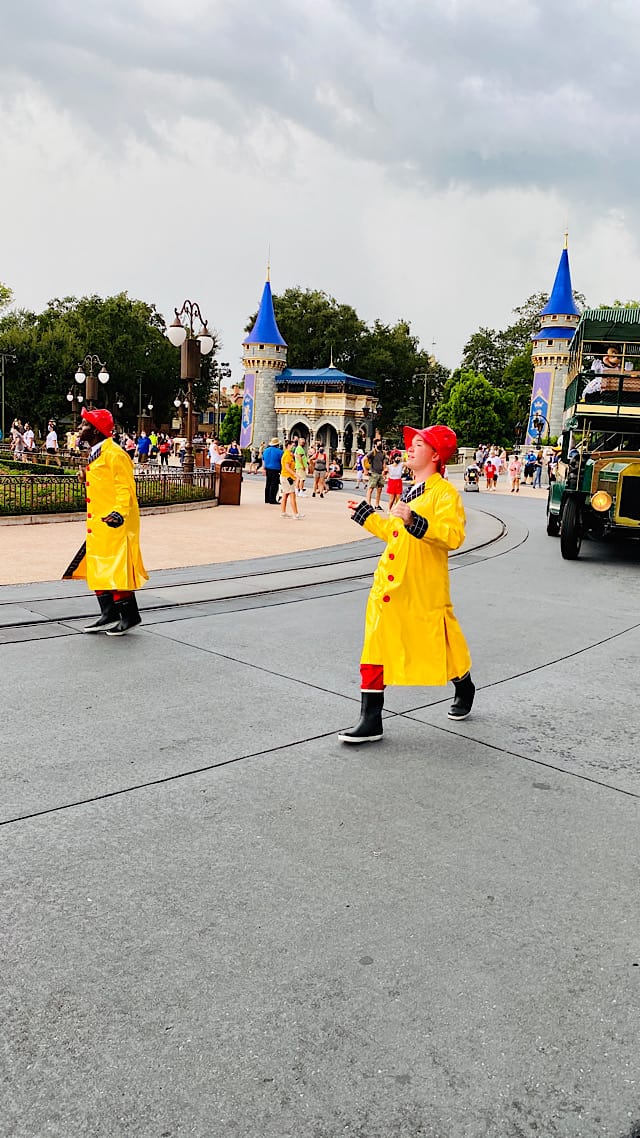 Weather can always have an impact on your vacation in Walt Disney World. Whether it is extreme heat, cold, or heavy rain, most guests have had to change plans at some point of a trip. In the case of rain, many guests just decide to just press on with a poncho and a change of clothes. It is just something to deal with. Disney does their best to keep attractions open and makes adjustments to shows if necessary.
Severe Weather Possible for Thursday 10/28/21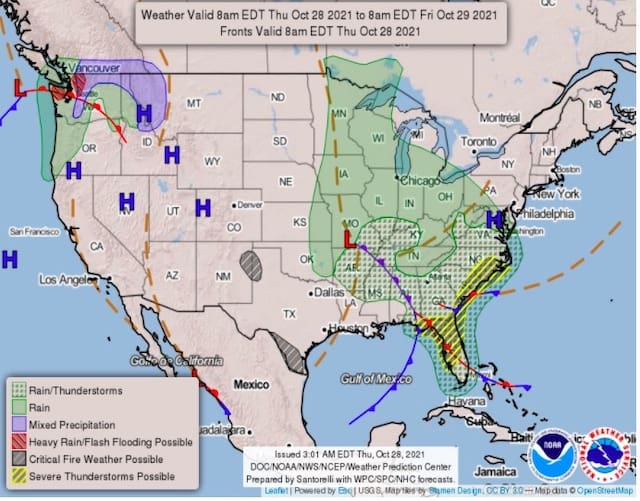 Looking at the National Weather map above we see a strong area of low pressure moving through the Tennessee River Valley. That system will eventually reach the East Coast and redevelop into a coastal nor'easter that will affect the Mid Atlantic and Northeast Friday and Saturday.
In terms of Florida impacts, the storm will push a strong cold front across the peninsula today. While scattered showers and thunderstorms are possible late this morning, a more organized squall line is expected to push across east-central Florida during the afternoon.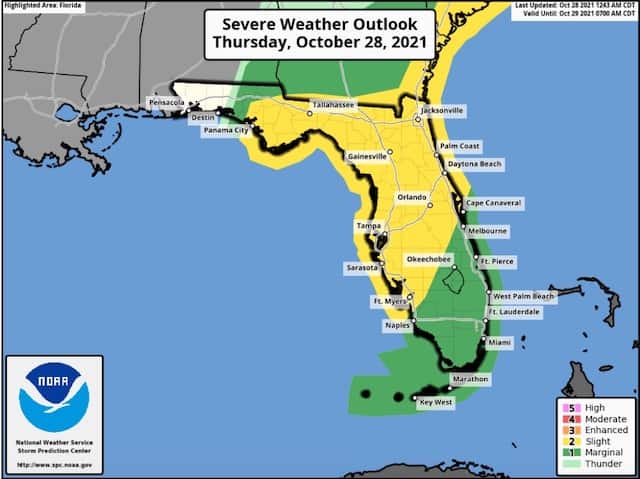 With the cold front pushing into the warm, humid airmass in place across Florida, the potential for severe weather is there. Above, you can see NOAA's Storm Prediction Center (SPC) has placed much of Florida in the "Slight" risk.
SPC has wind gusts over 50mph possible along with frequent lighting and torrential downpours with that squall line pushing through.  There could be an isolated tornado as well.  While not likely, the ingredients are a bit higher than normal across Central Florida and thus SPC has added the tornado threat to their potential impacts.
As of 9:25 AM E.T. Kenny reports that there is a Tornado Watch in the theme park corridor that will be in effect until 5:00 PM. This means that conditions could be favorable for potential tornado development.
Most likely timing for the Orlando area is 1PM-5PM for potential severe weather. Otherwise, more typical showers and thunderstorms are possible outside that timeframe.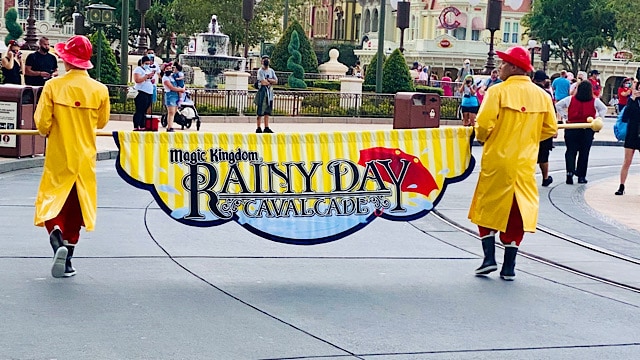 In writing this post, it is meant to be a "heads up." Nothing is imminent at this moment. If you are headed to the parks today, have a way of receiving any severe weather alerts (watches and warnings).
Remember, a watch is a message meant to make you aware that something is possible and the ingredients are there. A warning means something is about to occur. If something seems imminent, that is when you head indoors.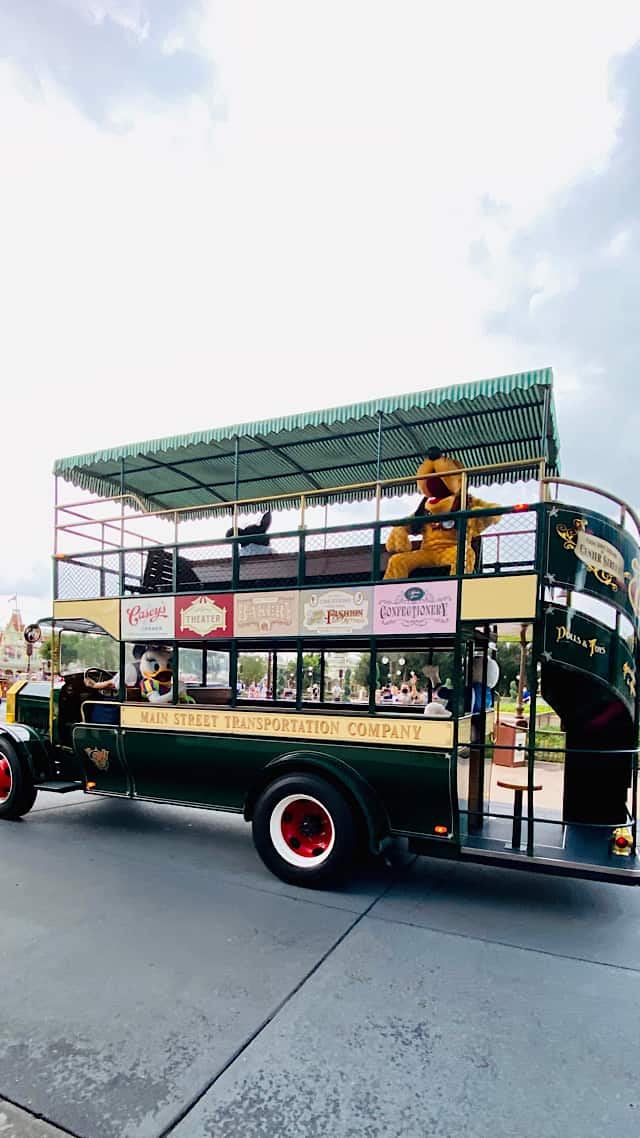 Be sure to follow the recommendations and instructions of cast members, and if you see threatening weather, seek shelter. Hopefully things will not come together and it will pass without any issues. On a positive note, behind the front this weekend at Walt Disney World is shaping up to be beautiful with a cooler airmass moving in. Temperatures in the 70's for highs Saturday and Sunday with lower humidity. Be safe!
Are you headed to the parks today? Let us know if you encounter any weather issues in the comments and on Facebook!