Loungefly has officially announced their November collection tied to the monthly Disney Castle and Villains Scene Series. Fans will be very happy to hear which Disney characters will be featured!
Disney Castle and Disney Villains Scenes Series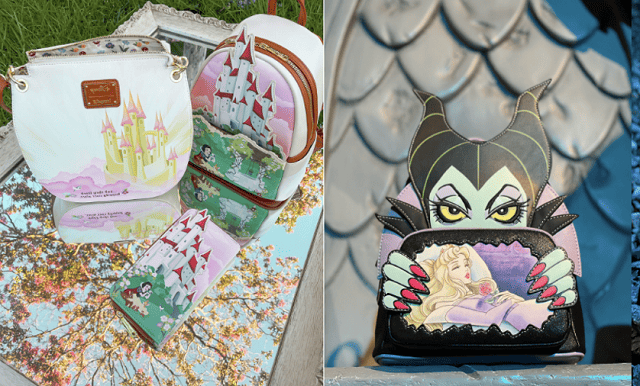 The first Disney Castle and Disney Villains Scenes Series launched in June 2021. It spotlights an iconic Disney Princess and castle alongside a villain each month.
"Our collaboration with Disney has continued to evolve to bring fans what they desire most, and the monthly Disney Princess Castle and Disney Villains Scenes Series truly celebrates not only the artwork of happily-ever-afters, but the Villains whose presence are as iconic as their heroic Disney counterparts."
Previous releases include Disney Princesses Cinderella, Aladdin's Jasmine, Snow White, The Little Mermaid's Ariel and Tiana from The Princess and the Frog. Villains include Maleficent, Ursula from The Little Mermaid, Hercules' Hades, the Evil Queen from Snow White and Aladdin's Jafar.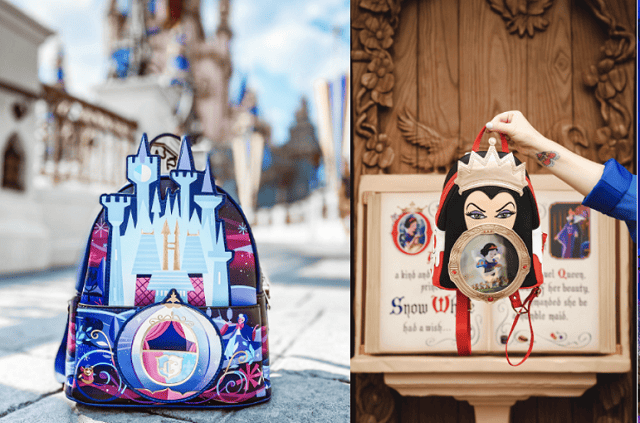 In continuation of the brand's monthly Princess and Villain drops, the new collection will feature Beauty and the Beast and Cinderella! 
Beauty and the Beast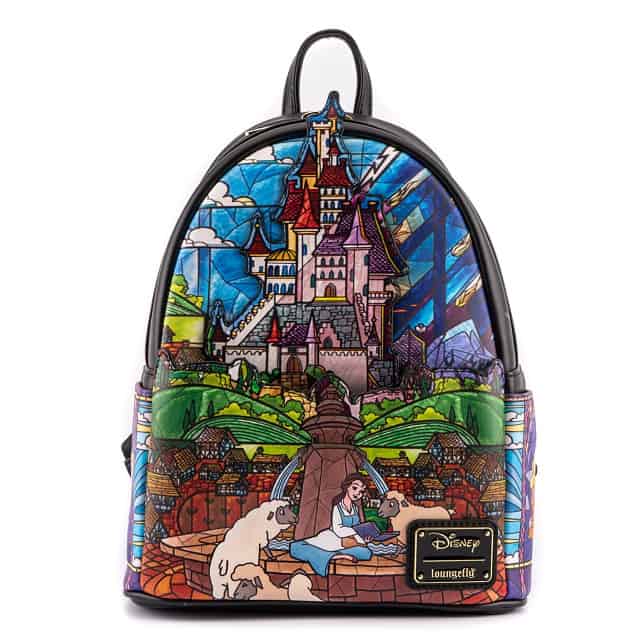 Belle's story is illustrated on the latest accessories, featuring the admired film castle on the front and artwork from a fan-favorite scene on the back.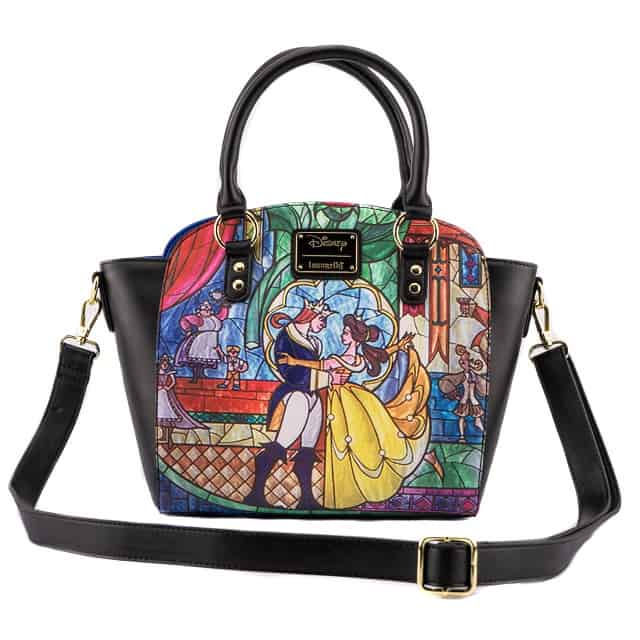 Fans of the Beauty and the Beast will be able to purchase a mini backpack ($80), a crossbody bag ($65), and two different wallets priced at $40 each.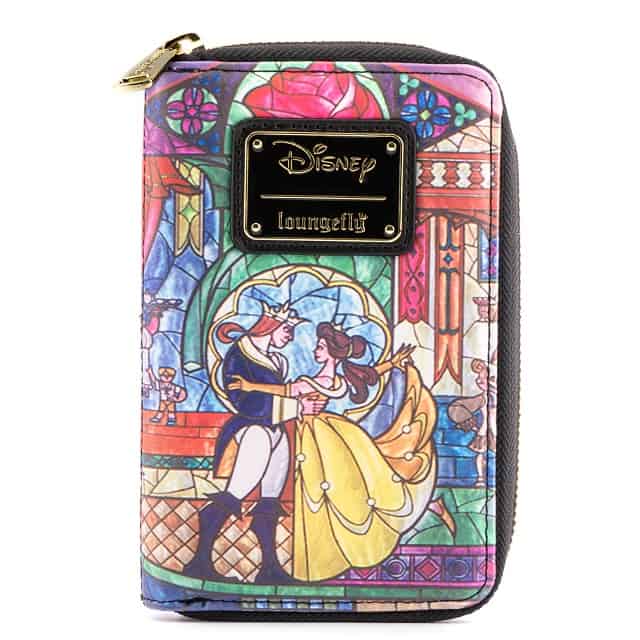 The artwork featured on the accessories are inspired by the stained glass panels seen in the film, as well as a lovely image of Belle and the sheep around the village fountain.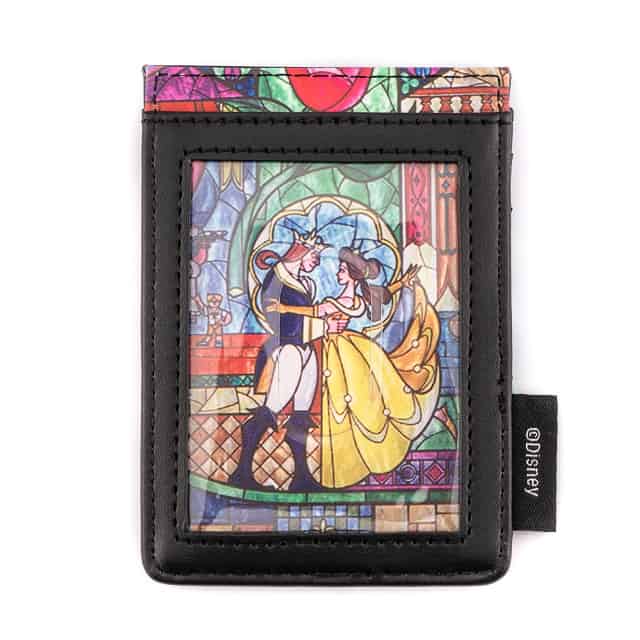 Cinderella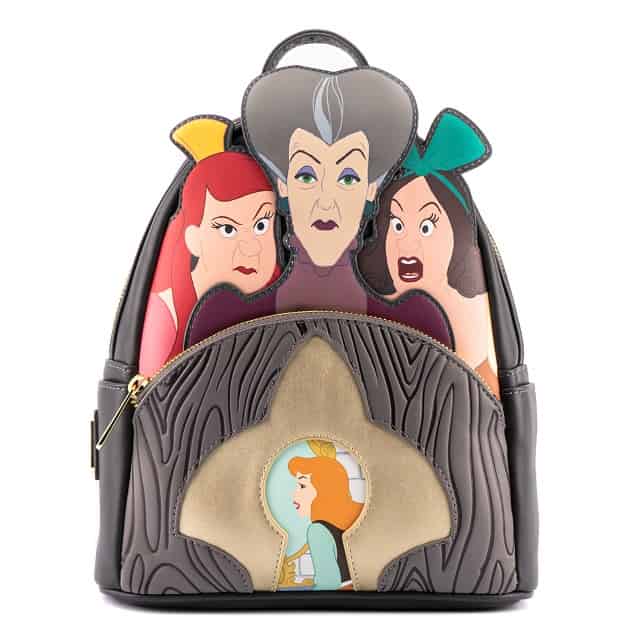 The Disney Villains Scenes collection showcases Cinderella's evil stepmother and stepsisters in a cosplay applique that looks into the world of the adored story's hero.
Disney Villains fans will be able to purchase from the Cinderella-themed mini backpack ($80) and a zip around wallet ($40).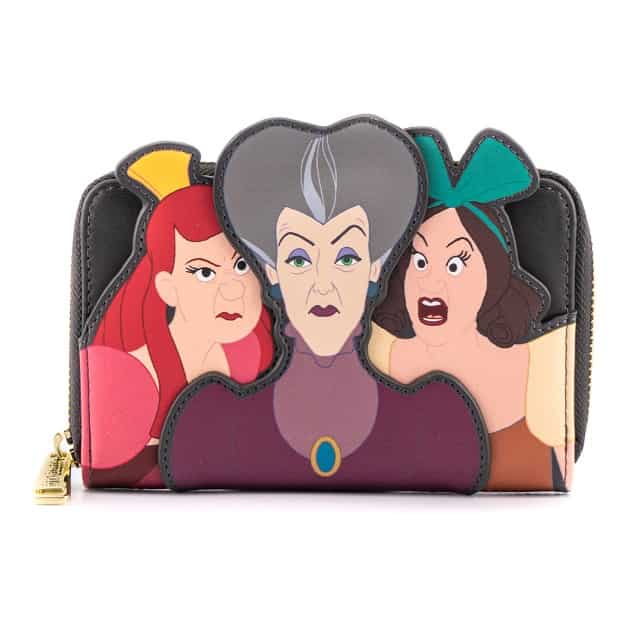 The backpack features Lady Tremaine, Anastasia, and Drizella at the top, while Cinderella is featured on the pocket at the bottom.
The zip around wallet features a matching design that includes Lady Tremaine, Anastasia, and Drizella. Jaq and Gus and a key to Cinderella's room are featured on the back of both items.
Release Dates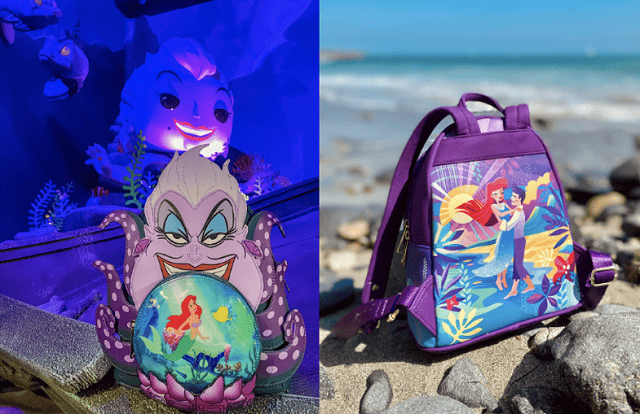 Both collections feature notable details, including an enamel zipper charm, applique, adjustable straps and the Disney x Loungefly metal plaque.
More details are set to release soon. Be sure to follow Loungefly on Instagram for release dates.
Will you be adding November's release of the Disney Castle and Disney Villains Scenes Series to your own collection? Let us know in the comments on Facebook and in our Facebook group.