If you forget or don't purchase a Magic Band, there is another way! So how do you get around the theme parks and your resort if you do not have it? Allow me to take you through my adventure!
What Happened
Okay, confession here. Over the years as I've taken my (Susan) family to Disney World, I've been hyper focused on everyone remembering their Magic Band. Some may say I've been obsessed with this.
However, on a recent trip, I forgot! I didn't even realize that I forgot it until reaching the entrance gates.
Plan B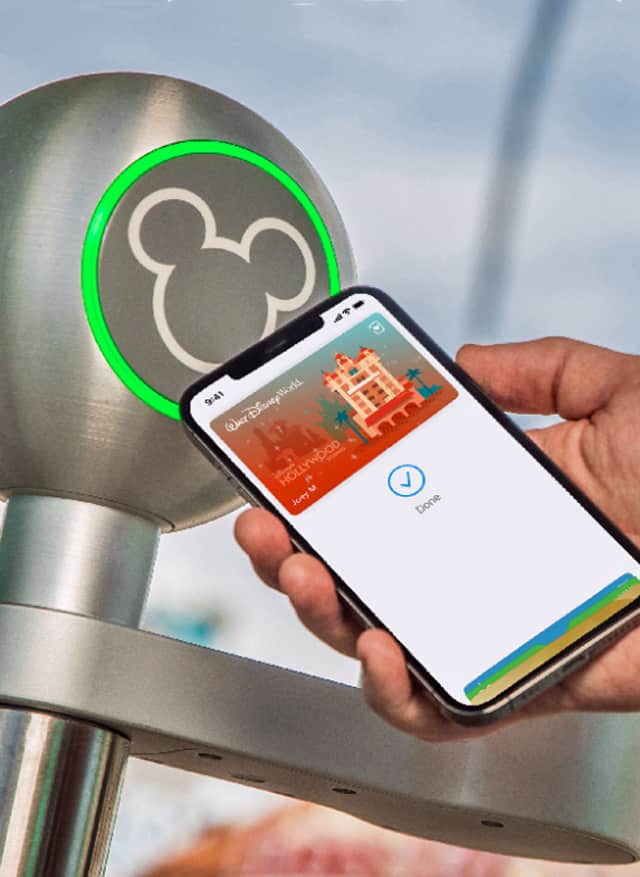 So, now what? Immediately, my friends reminded me about a new Disney World feature, MagicMobile. With this, Disney claims to be an easy replacement for MagicBands using smart phones and devices. In theory, MagicMobile allows theme-park guests to enter the parks, tap for ride photos, and enter your room.
Disney also stated that in the future, guests will even be able to charge purchases to their room using MagicMobile. However, Disney Tech is known for being unreliable so I wasn't sure. Rather than wait in line for a replacement card, I decided to give it a try.
Set Up Disney Pass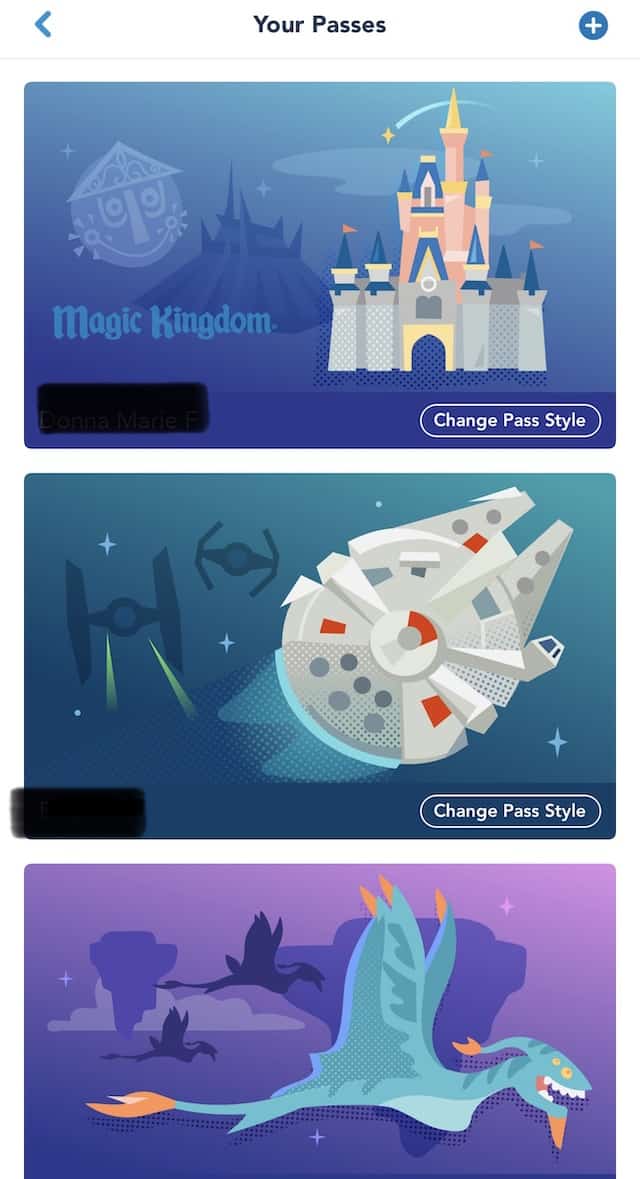 I previously added my Disney World Pass to my iPhone's wallet, which is the first step in this process. To do this, open the MDE app and click the "Disney MagicMobile Pass" on the right side of the screen.
This automatically takes you to this screen with the steps to "Set Up Your Pass." Note that MagicMobile is also available for Android devices.
How Did it Work?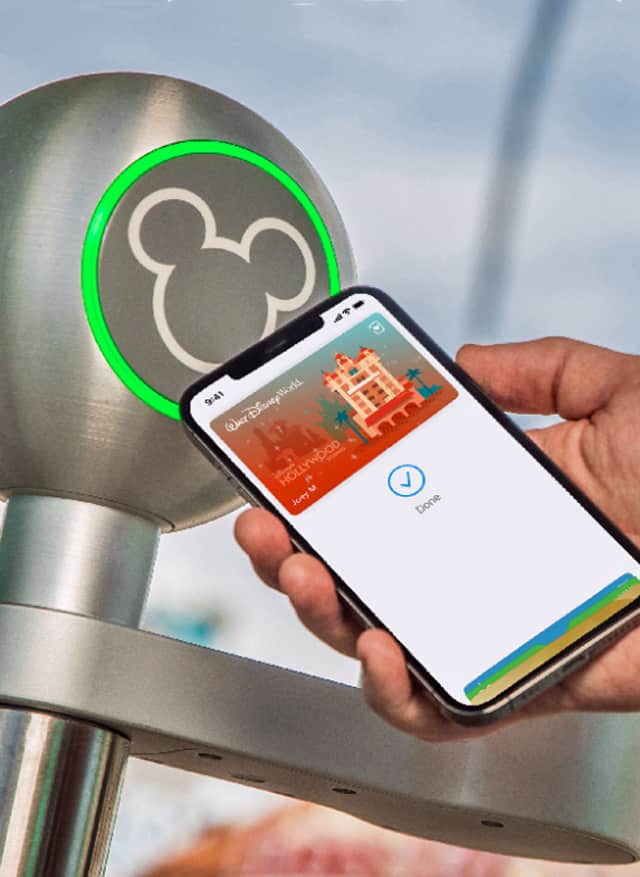 Nervously, I opened iPhone wallet and simply placed my phone near the entry scanner also used for MagicBand entry. It turned green without issue. Whew! Relieved, we all hurried to get our place for rope drop.
Since FastPass+ is no longer being offered at DisneyWorld, this is the end of MagicMobile use for most guests. However, with the Disability Access Pass (DAS), guests continue to scan at the the previously used FastPass+ entry point.
Having a DAS I use this throughout the day. MagicMobile worked flawlessly here too! Score another point for Disney Tech!
Note: For MagicMobile to work, you need your DisneyPass added to your wallet. FaceID or your passcode must also be used to unlock your phone or digital device.
Final Thoughts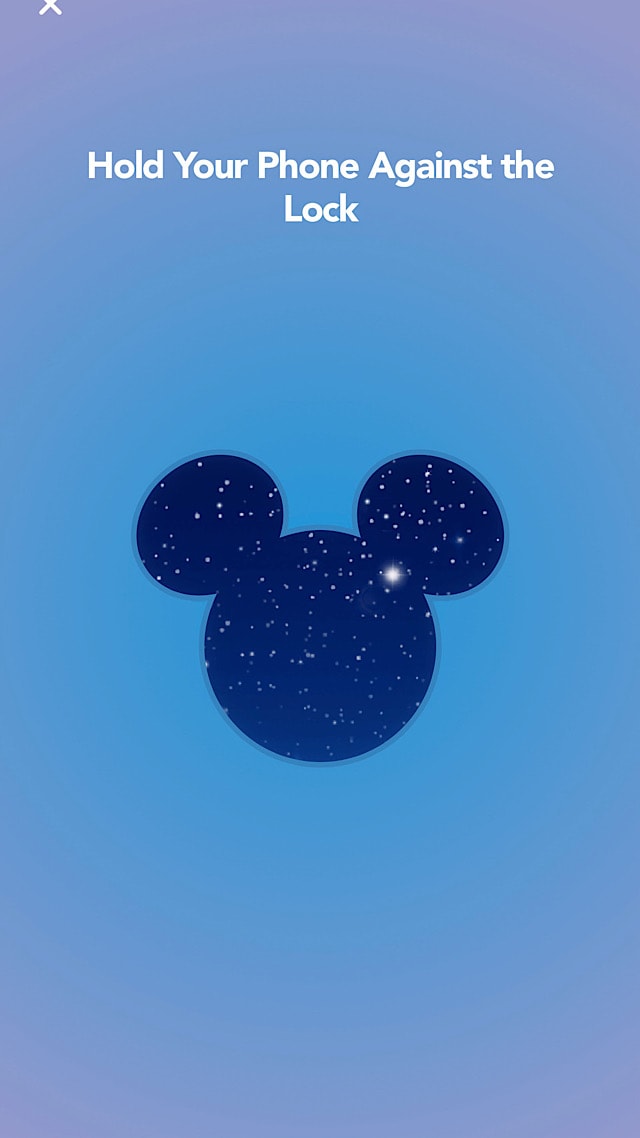 I was pleasantly surprised at the ease of using MagicMobile. Even opening my room was a breeze using MagicMobile. In the past, we've had issues with Magic Bands being linked to resort reservations and not opening our door. In this instance, opening doors with a phone saves a trip immediately to the front desk.
Note: Magic Bands will need to be linked at some point by the front desk to unlock doors if not automatically done.
Part of this was due to my comfort level with technology and the My Disney Experience app. Those less at ease using technology would be better off getting a plastic card at guest services than using MagicMobile.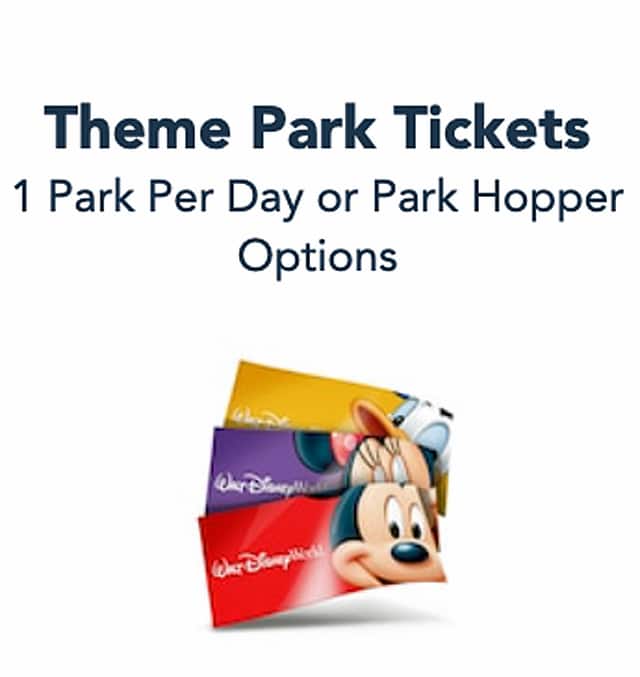 This worked wonderfully for me, but using it for an entire family may not the best solution. Everyone's electronic device needs to be unlocked each time MagicMobile is utilized, which may cause delay. And what about younger guests that don't have one?
Even though it worked flawlessly, I still prefer using my MagicBand to tap at turnstiles. However, now there is no need to panic when anyone forgets! Having a back-up plan is a relief.
Have you used MagicMobile? If not, will you set up MagicMobile or continue to using MagicBands? Please let us know in the comments below or on Facebook.