Yesterday Disney purse collectors who went to the parks to pick out their new Jerrod Maruyama Dooney and Bourke bags noticed that they were paying much higher prices than those who purchased on shopDisney! Check out what the price differences are and what shopDisney might do to correct the error.
Jerrod Maruyama Collection
This adorable new Dooney and Bourke pattern that was released yesterday highlights the artwork of Jerrod Maruyama. It features a whimsical design celebrating some of the favorite icons and characters from Walt Disney World and Disneyland.
The line was first introduced this past spring and included planters, plates, water bottles, bowls, coasters, a journal and pen, a lunch box, an ear hat shaped pillow, a blanket, a cake pan, a mug and a tray.
You can see photos and read more about the collection here.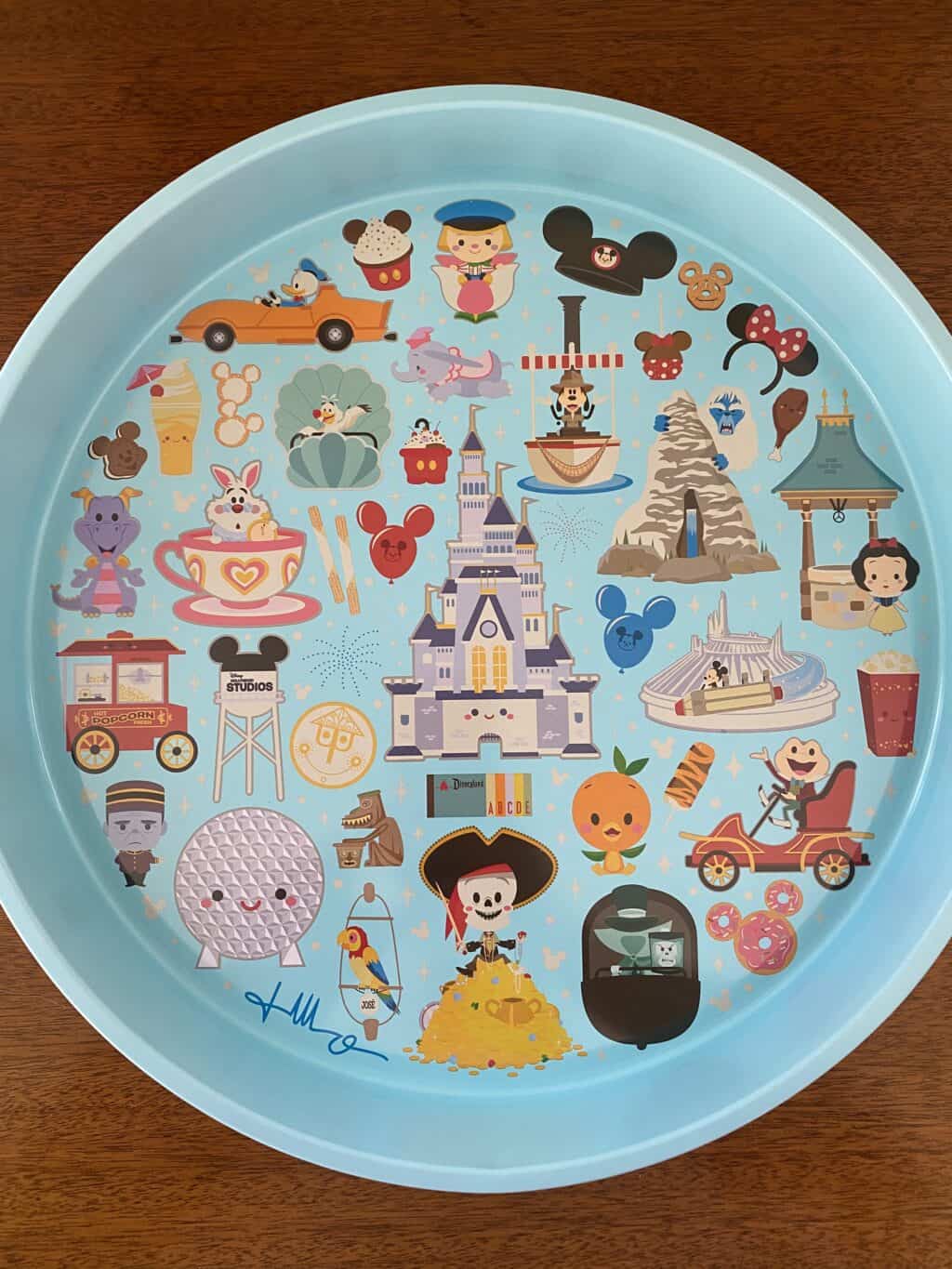 Jerrod Maruyama Dooney and Bourke purses
Disney purse collectors were very excited when it was announced that the popular pattern was going to be featured on Dooney and Bourke purses! Some purchased online while others went to the parks and Disney Springs to pick out their pattern placement and receive an Annual Passholder discount.
It was noted on social media during the day that the prices on ShopDisney were significantly lower than those in the parks!
Guests were told that the prices in the parks were correct and the online prices were the result of an error. They predicted that shopDisney would raise their prices to the correct amount overnight and that orders may be canceled.
Price Differences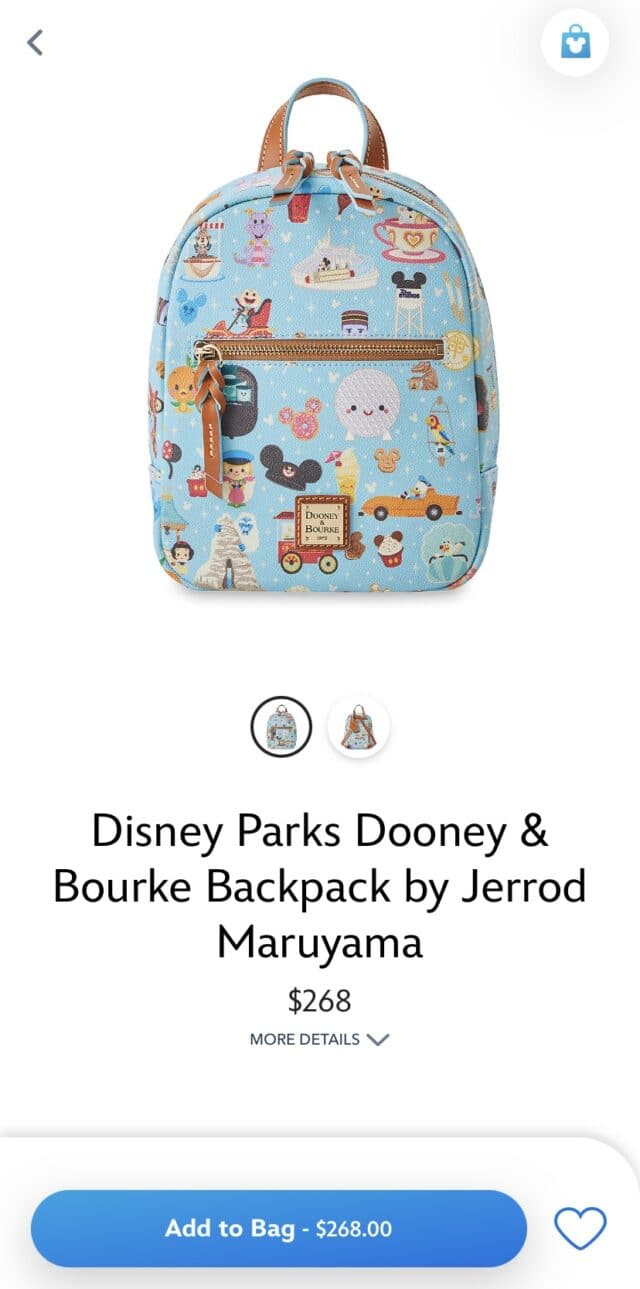 This backpack was priced on shopDisney for $268 while in person it is sold for $278.
The "zip zip" satchel was also priced $10 too low online at $268.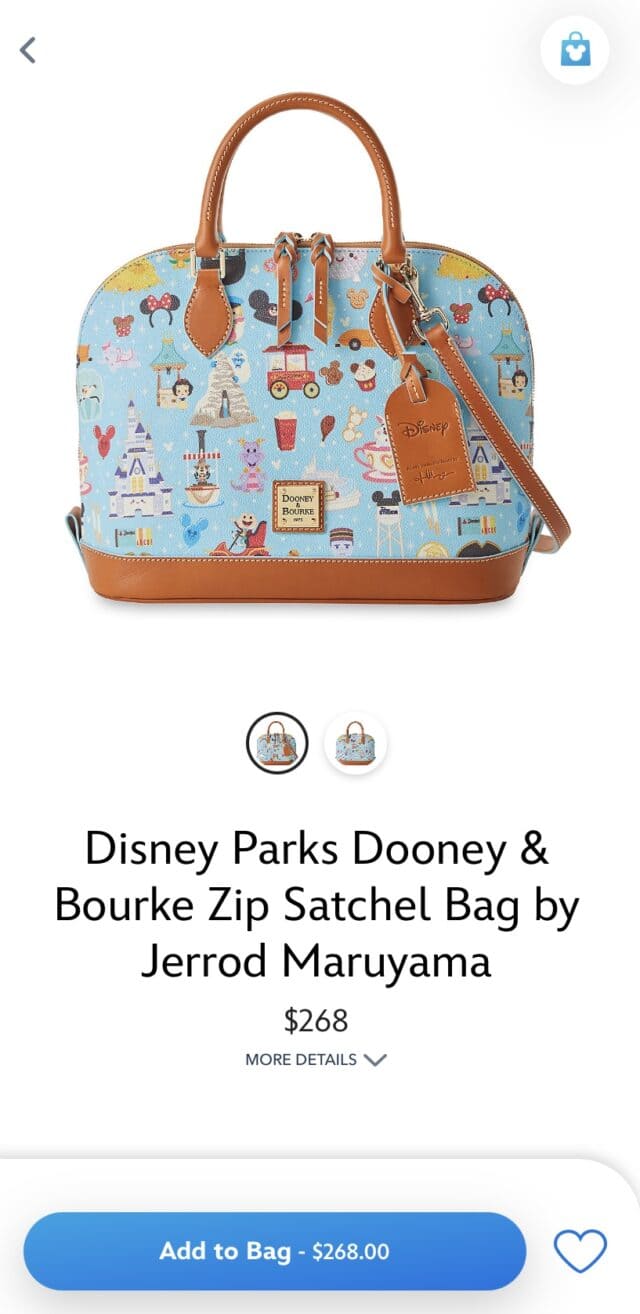 This crossbody is priced online at $198. In the parks it is priced $50 higher at $248!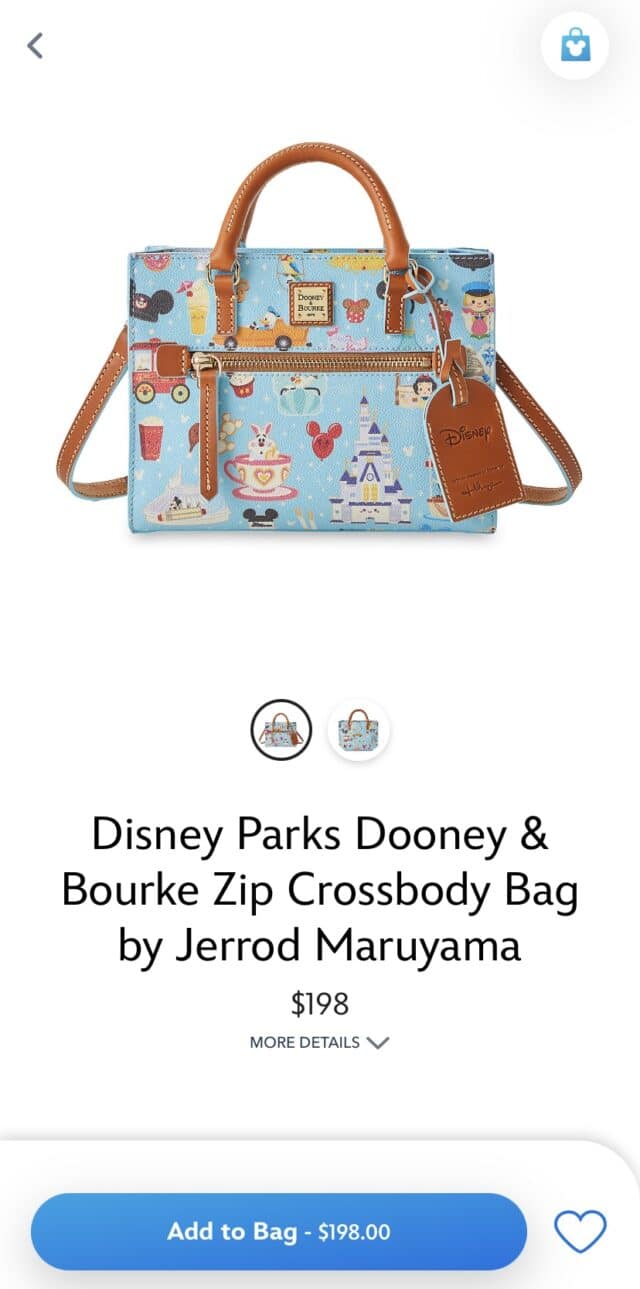 The Annual Pass satchel is being sold at the largest discount. It is also priced at $198 online while the correct price in the parks is $278! This is a discount of $80!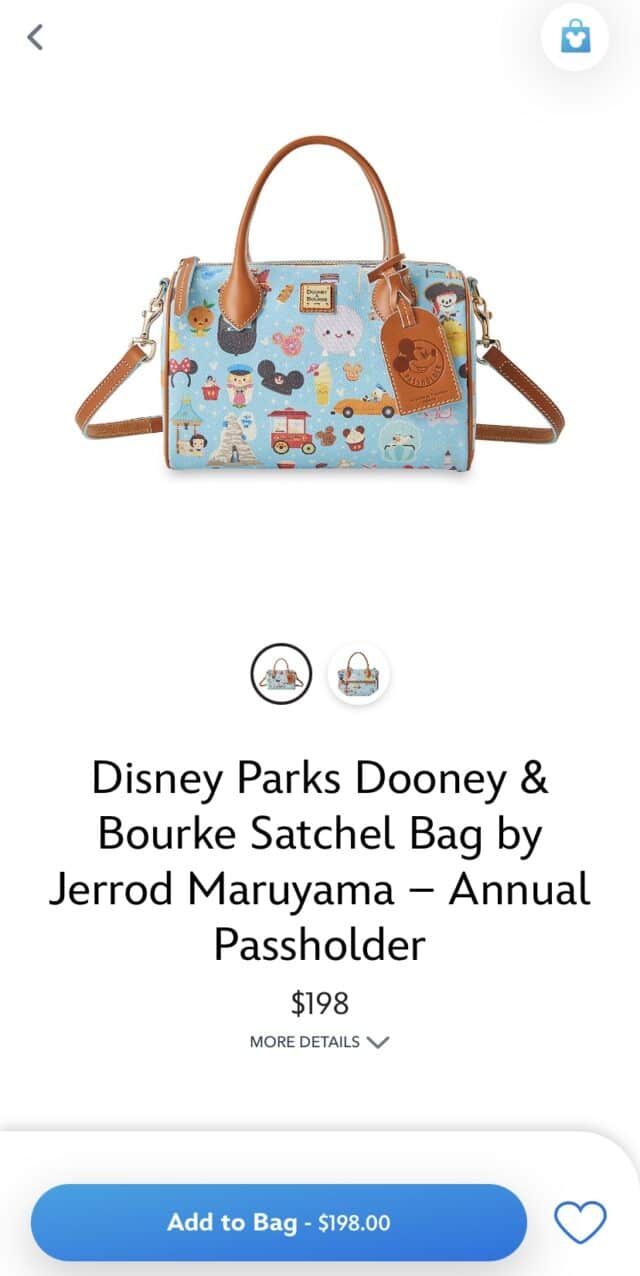 The only bag that was priced correctly online is the tote, which is $318 both on shopDisney and in the parks.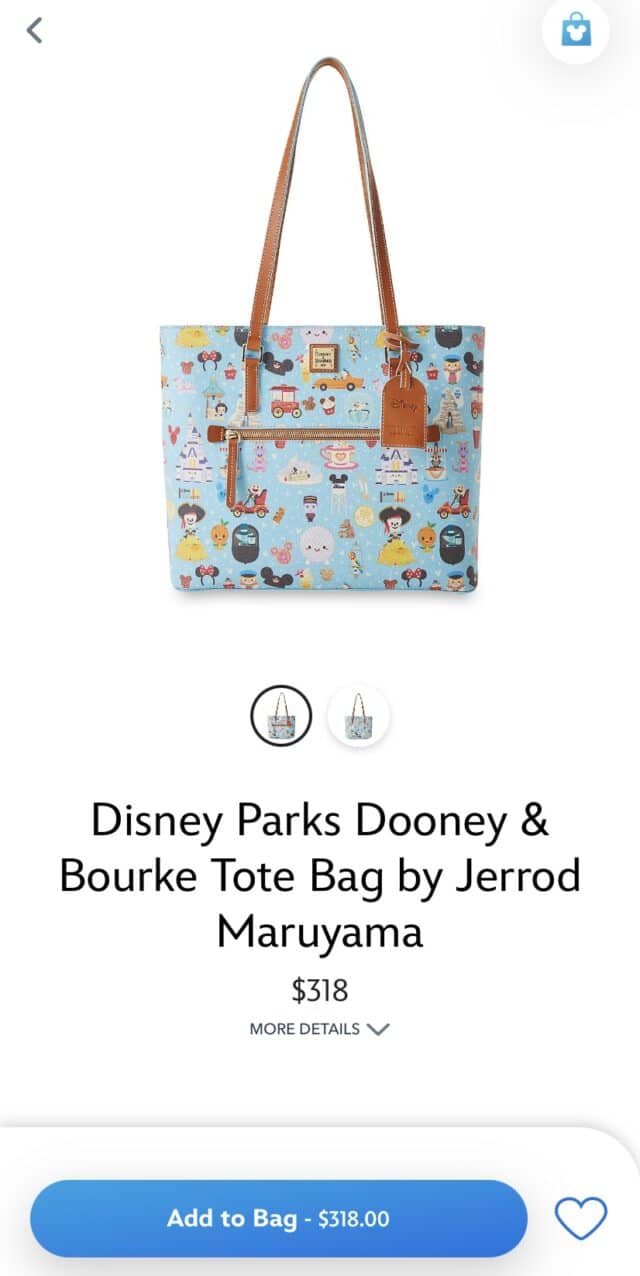 What will shopDisney do about it?
So far shopDisney has not raised the online prices as predicted and has NOT canceled any online orders. Maybe they decided to honor the prices until their online stock sells out.
What do you think ShopDisney should do about this error? Comment on Facebook and let us know.
Ashley Beckwith McKellar
Follow me on Instagram: @disneyparksmom