It is that time of year when the weather starts to cool down and we know that Halloween is on its way. Join Kermit, Miss Piggy and the gang as they visit the fan-favorite Disneyland Haunted Mansion.
Muppets Haunted Mansion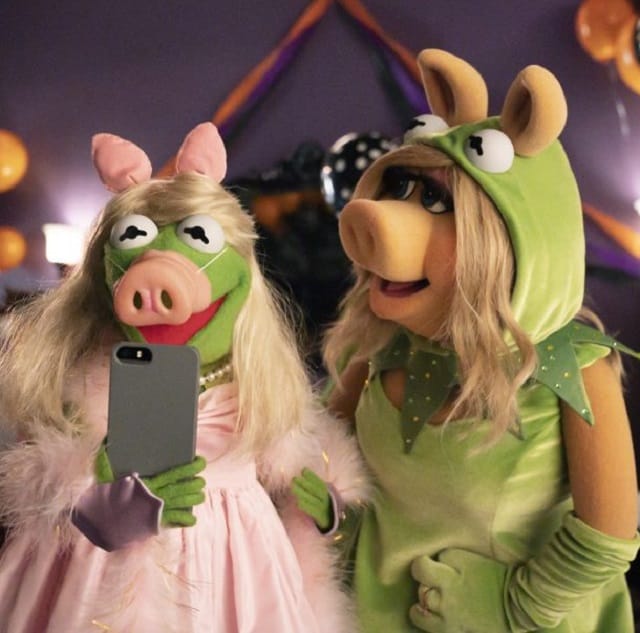 What could possibly go wrong when Kermit, Miss. Piggy and the rest of the Muppet gang find themselves inside the Haunted Mansion at Disneyland?
Nothing, right? They seem like a bunch that always work cohesively and chaos is never around the corner.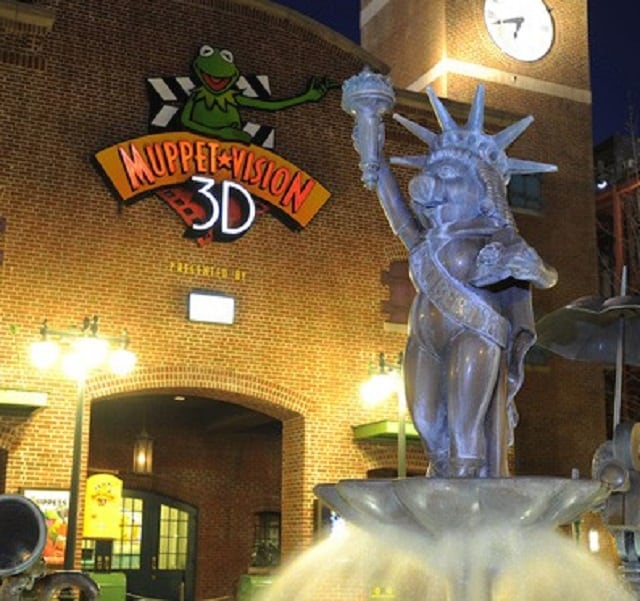 I am just going off what I have previously encountered when visiting the Muppet Vision show 3D at Hollywood Studios in Walt Disney World.
The brand-new special will feature a star-studded Muppets cast, celebrity cameos, all-new music and spooky fun for families to enjoy together. "Muppets Haunted Mansion" takes place on Halloween night, when Gonzo is challenged to spend one very daring night in the most grim grinning place on Earth …The Haunted Mansion.
The episode is directed and co-written by Kirk R. Thatcher. He is no stranger to the Muppets as he wrote the screen play for Muppet Treasure Island in the 90's as well as the current Disney+ series Muppets Now.
Official Poster Released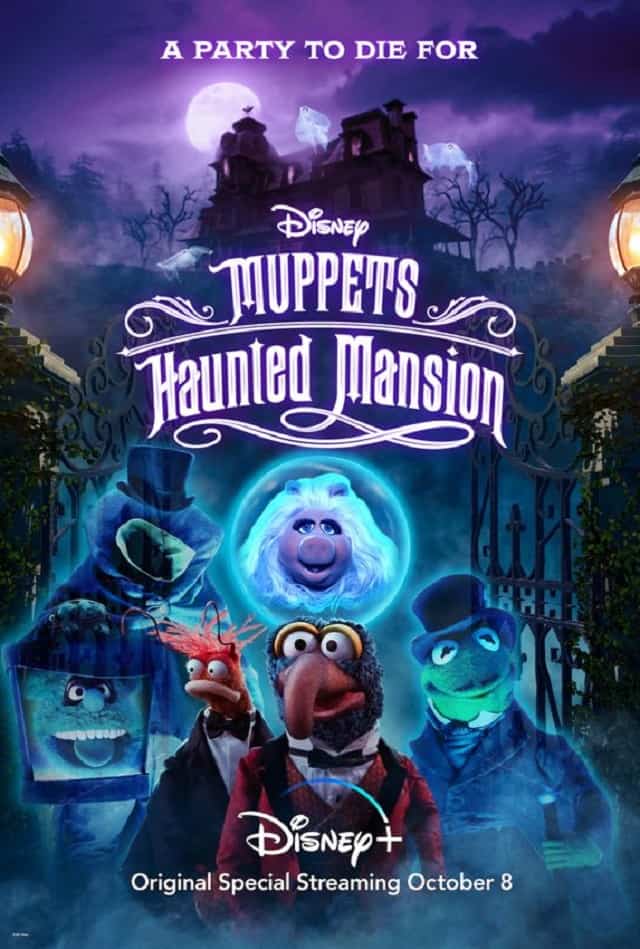 Along with the release date of the show premiering on Disney+, Disney also released the official poster.
The Disney+ special poster shows Muppet characters taking on roles from the Haunted Mansion attraction, including Miss Piggy as Madame Leota and Fozzie Bear as the Hatbox Ghost.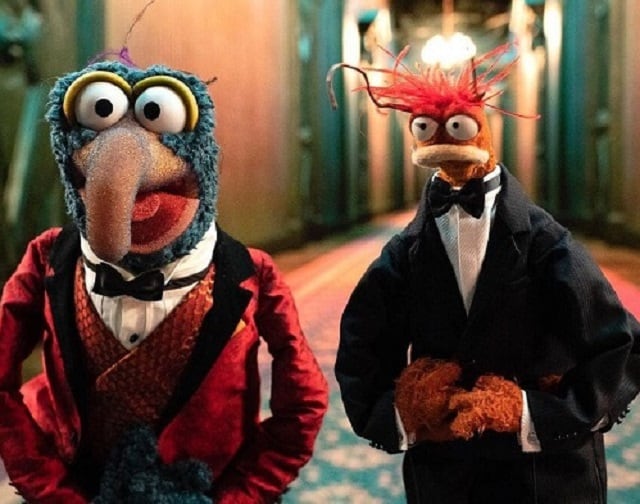 At the moment, we do not know what roles Kermit, Gonzo and Pepé the King Prawn will portray in the special.
At this time there are only two confirmed performers joining the cast.
Glee star Darren Criss and Wheel of Fortune host, Pat Sajak will be part of the show!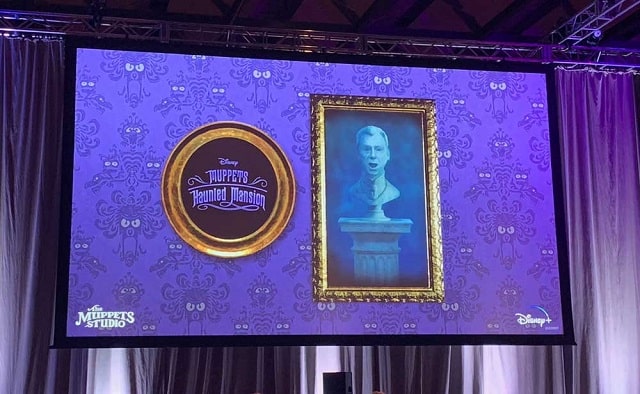 Pat Sajak, during the Give Kids the World DIS Family Reunion presentation, announced on Friday that he will voice one of the cemetery busts.
Disney Muppets Haunted Mansion, an original special will stream on October 8, 2021 on Disney+.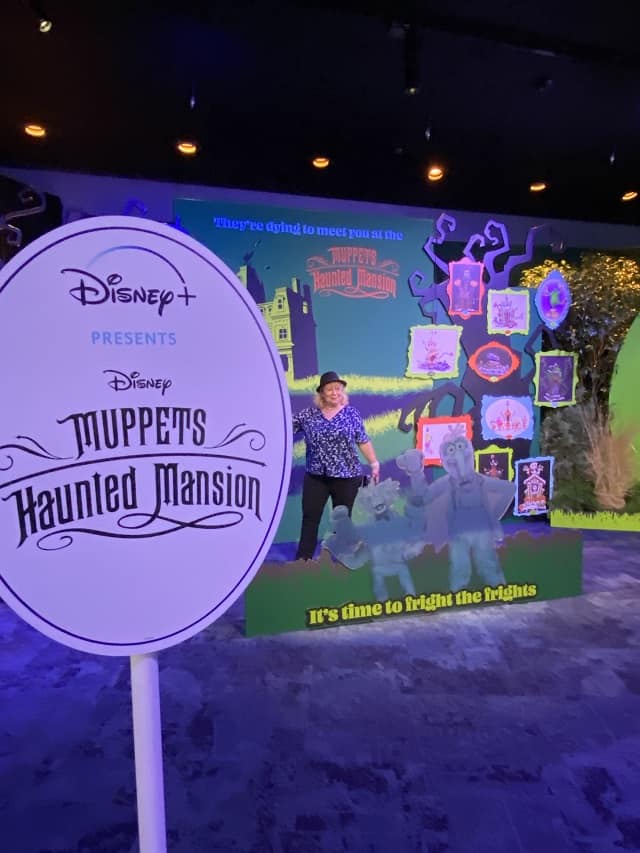 Are you currently a Magic Key holder at the Disneyland Resort? Do not forget to get your exclusive Muppets Haunted Mansion photo op at the new Magic Key Lounge. You can read more about it HERE.
Are you looking forward to watching Kermit, Miss. Piggy and the Muppets gang as they find themselves inside Disneyland's Haunted Mansion? Let us know in the comments on Facebook and in our Facebook group.