A local woman who frequently visits Disney World returned to her car in the handicapped parking lot to find a rude note. Read on for details.
Handicapped Parking
Last week, local guest Tricia Proefrock and her 13 year old son arrived at the Ticket and Transportation Center lot.
Proefrock's son, Mason, utilizes a wheelchair due to his Lennox-Gastaut Syndrome, a type of epilepsy that makes walking and even seeing difficult.
Because there were no ramp access handicapped spots remaining, Proefrock parked elsewhere in the handicapped lot.
As she had been instructed previously by Disney World Cast Members, she took up 2 spots so that Mason could exit the vehicle using the ramp.
The Note
Proefrock told Fox 35 Orlando that some "kind soul" took it upon themselves to leave a yellow "parking violation" note.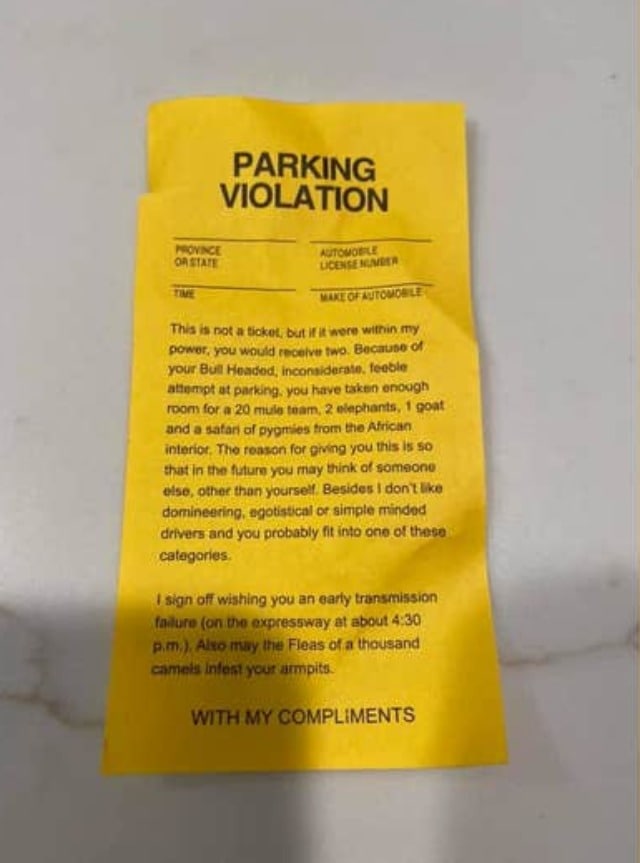 The note reads:
This is not a ticket, but if it were within my power, you would receive two. Because of your bull-headed, inconsiderate, feeble attempt at parking, you have taken enough room for a 20 mule team, 2 elephants, 1 goat, and a safari of pygmies from the African interior.

The reason for giving you this is so that in the future you may think of someone else other than yourself. Besides I don't like domineering, egotistical or simple-minded drivers and you probably fit into one of these categories.

I sign off wishing you early transmission failure (on the freeway at about 4:30 p.m.). Also may the fleas of a thousand camels infect your armpits.

WITH MY COMPLIMENTS
Apparently these notes can be purchased online. The note was not signed.
In addition to the handicapped placard in the rearview mirror, the family has a cute sticker on the window indicating that they need space for their wheels: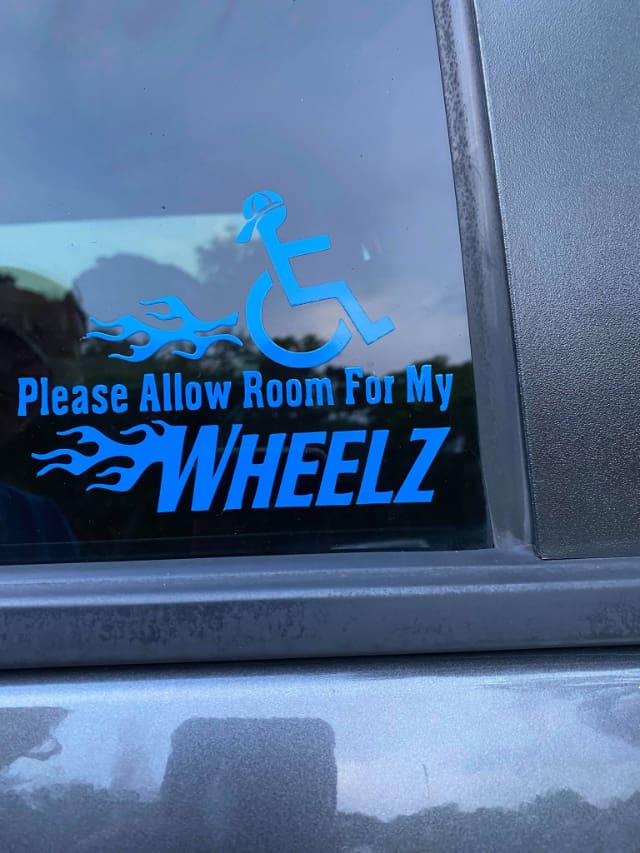 I (Rebecca) spoke with Ms. Proefrock. She said the note was upsetting in part because she already felt bad about having to use two spots. However, she saw no other alternative.
She hopes that sharing this story will help people understand that there may be good reasons for utilizing two spots.
What Disney Could Do Better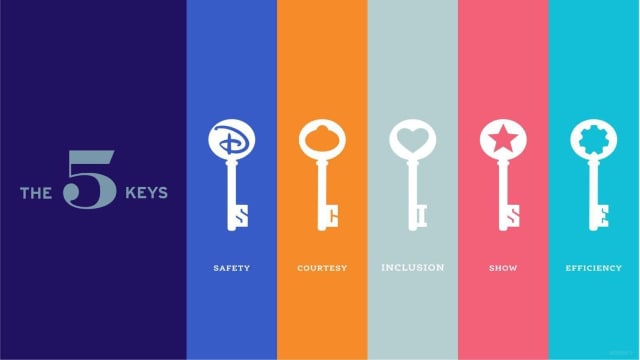 When the new key of "inclusion" was announced, Disney has committed to making sure that all guests are included and welcomed at the parks.
I wrote a piece on small changes Disney could make to the parks to be more disability inclusive.
Of course, it's not Disney's fault that a guest took it upon themselves to chastise Ms. Proefrock. But, they can take steps to minimize situations like this.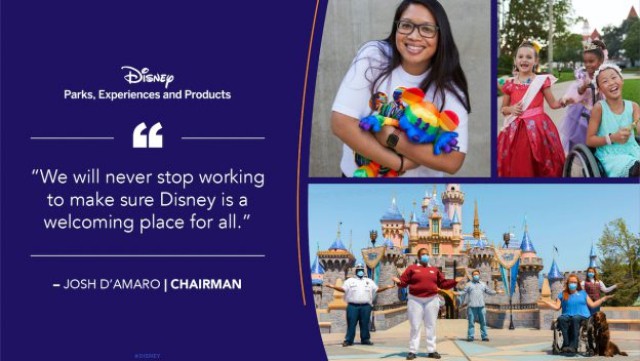 In this case, with a limited supply of ramp spots, it seems they could possibly ask handicapped guests if they have a ramp and direct guests who don't need the additional space to the part of the lot that Ms. Proefrock parked in that day.
This would leave the ramp spots for those who need them most. Ms. Proefrock simply did what was needed for them to enjoy the parks like everyone else.
What do you think of this story? Let us know in the comments on Facebook.
-Rebecca W Davis
Are you planning a vacation? Reach out to our trusted travel agency sponsor Authorized Disney Vacation Planner
Mouse Class Travel
!