Disney allowed guests to ride Rise of the Resistance without a boarding group! Read the full story below.
Low Crowds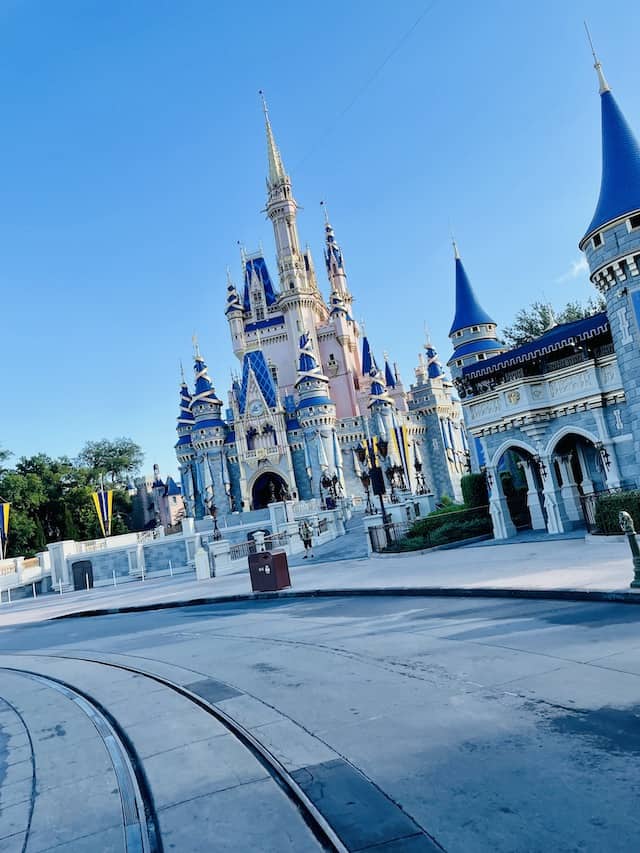 Crowds have been ramping up for the last year with peak summer crowds hitting the parks in July. Late July was the busiest the parks have been since they reopened last summer. Wait times averaged 60-120 for headliners and up to an hour for even the less popular attractions.
However, wait times have done a complete 180 in the last few weeks. As families wrap up summer vacations and people cancel vacations due to the variant, last week was the slowest week since February.
It is an excellent time to be at Disney if you don't mind wearing a mask indoors.
Rise of the Resistance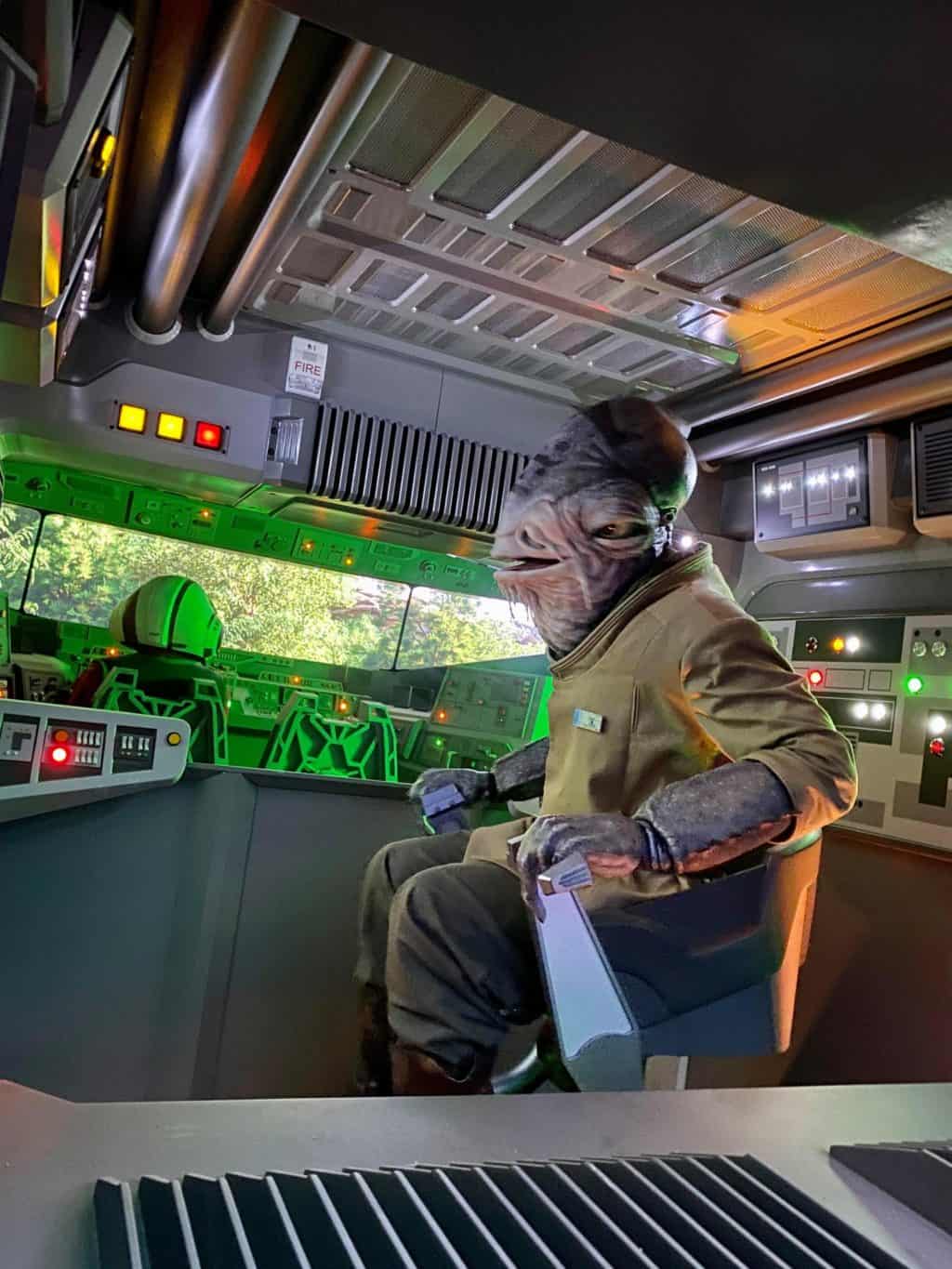 Arguably, the most popular ride at Disney World is Rise of the Resistance. This immersive story-telling experience has you joining the Resistance to beat the First Order.
Since the attraction opened in December 2019, a virtual queue has been implemented to ensure a smooth boarding process. While things were a bit bumpy in the beginning, but Disney has worked out all the kinks. You can read our full guide to securing a boarding group HERE.
Standby Line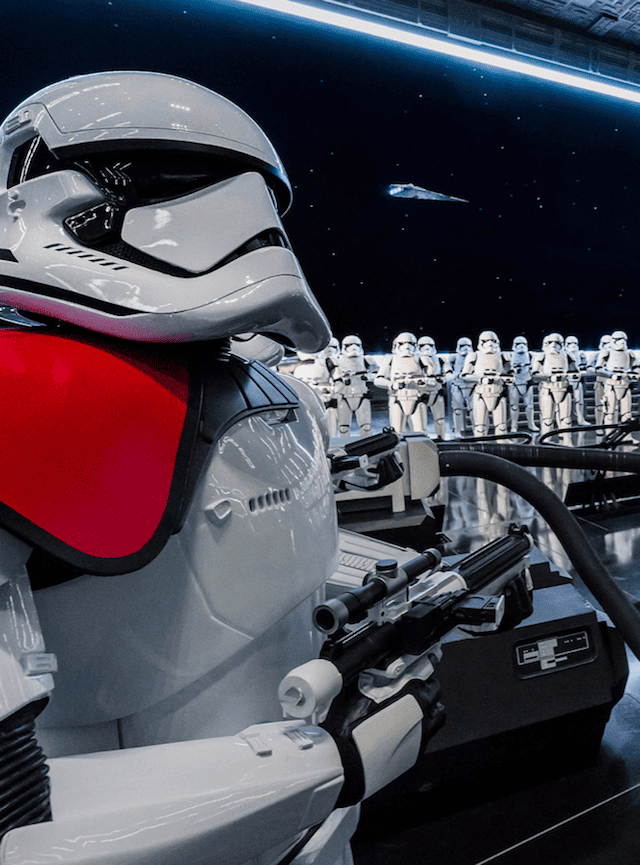 Because of the virtual queue, no Guest has been able to enter the attraction through a standby line. However, because of the low crowds I mentioned above, boarding groups were still available until 7 pm last night, August 15.
This is insanity! Typically distribution ends within seconds with many not being able to ride. I cannot imagine being in Hollywood Studios where the crowds are so small you can still join the virtual queue at 7 pm!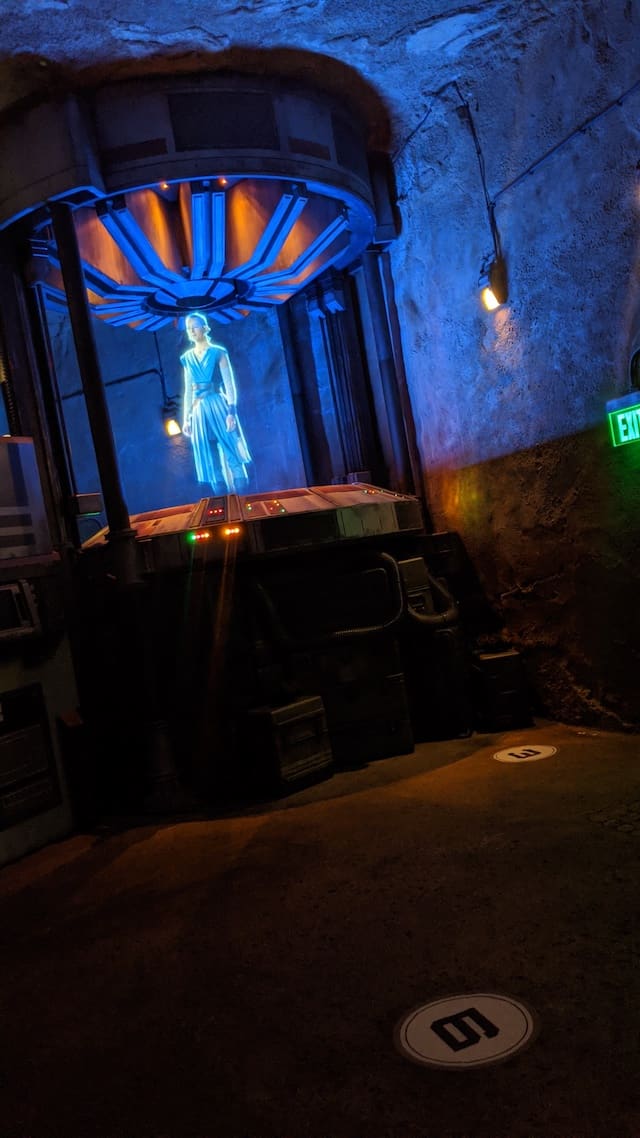 Due to this rare instance, Disney was allowing Guests to enter the standby line for Rise of the Resistance last night. According to theme park journalist Scott Gustin, those without a boarding group were able to enter the line at 7 pm. At 8:30 pm the ride was still a walk-on.
A. WALK. ON. (insert exploding head emoji)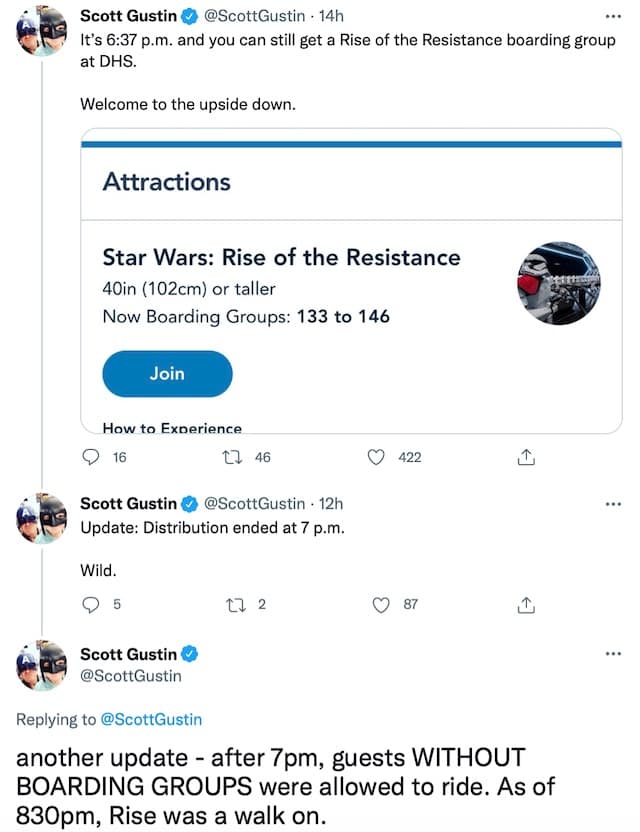 Were you at Hollywood Studios yesterday? Did you enter the attraction through standby? Share your stories with us on Facebook!